Esquimalt Gorge Park-Victoria Nearby
Esquimalt Gorge Park, located nearby Victoria BC is a beautiful place to hang out for a couple hours or more. You'll want to add this park to your list of parks to see while in Victoria, time permitting of course. There is so much to see and do in this park.
The Esquimalt Gorge Park is accessible from either Tillicum Road entrance or from Sioux Place near the playground. There's a parking lot off Tillicum Road, and a small parking lot at the Sioux Place entrance.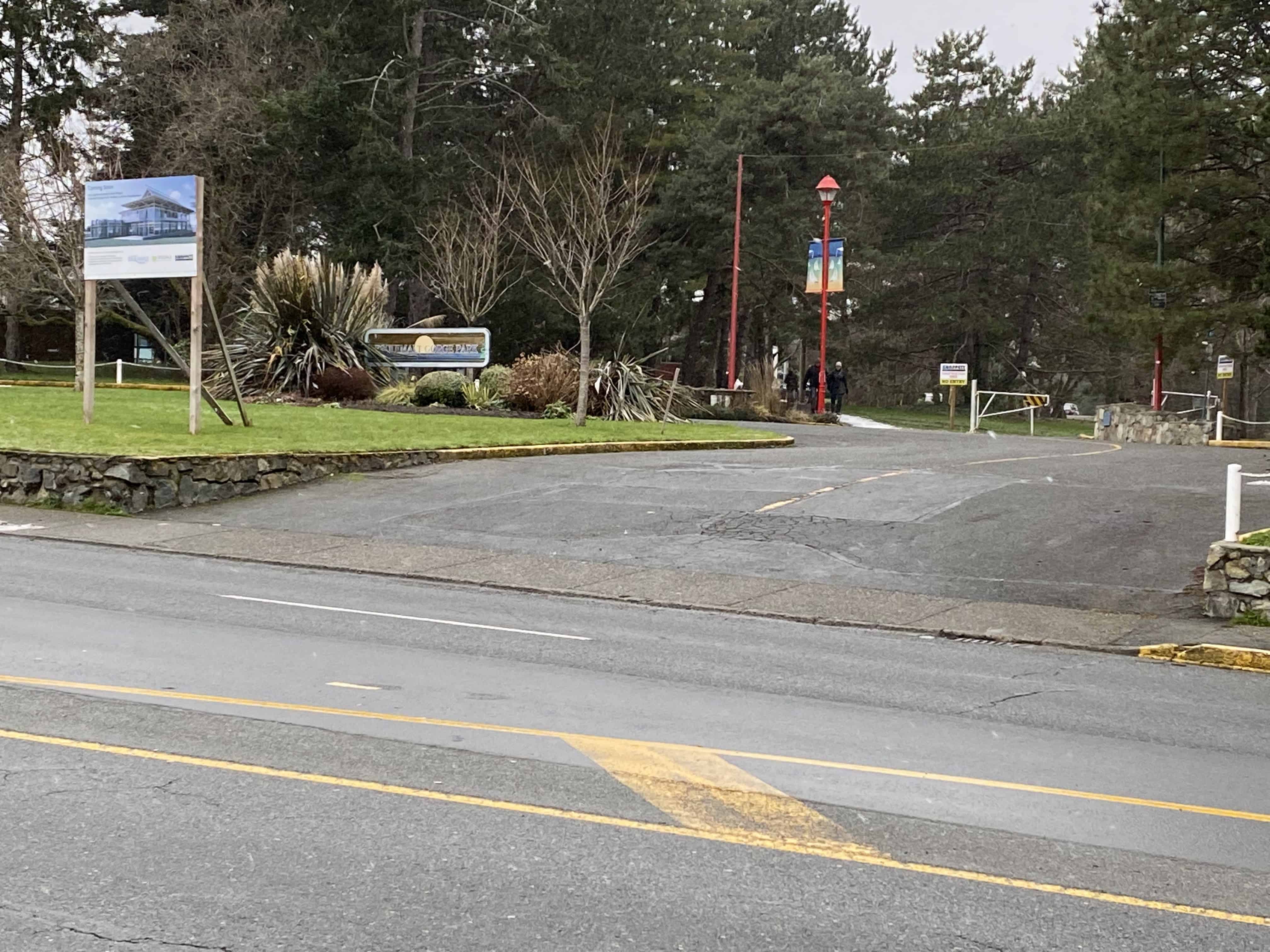 If you're walking on the South side of Tillicum Road, take the bend under the Tillicum bridge and follow the path.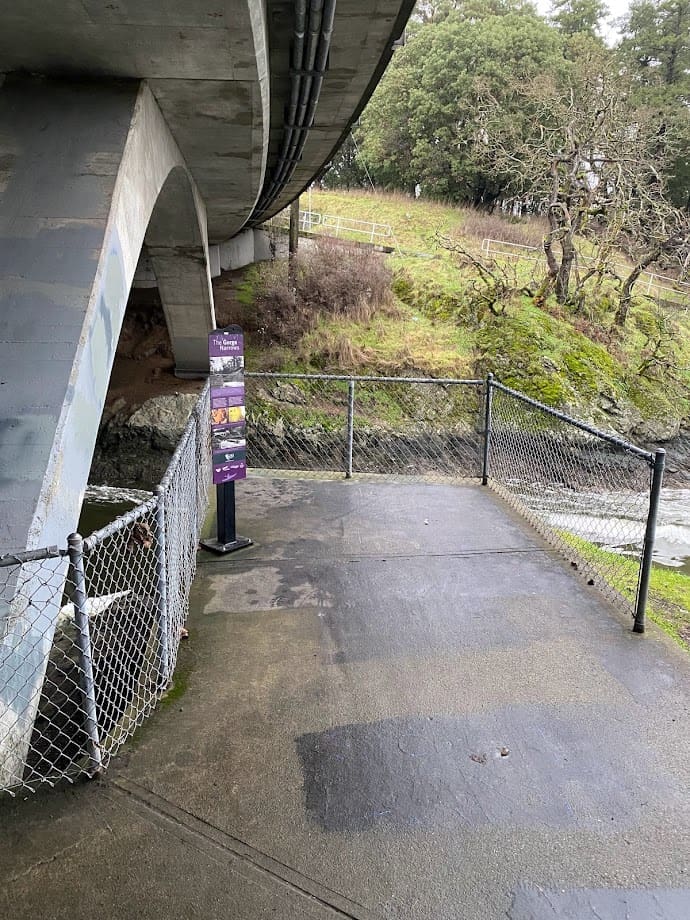 You can also take the bus from downtown Victoria at be at Gorge Park in less than 1/2 hour if you choose.
About Gorge Park
Gorge Park is approximately 11.65 hectares with walkways, benches, tables and a playground.
Situated within Gorge Park is the Gorge Waterway Nature House, definitely worth a visit if it's open while you're visiting the park.
You will find yourself wandering along the pathways along the Gorge Walkway, therefore meandering through many different areas of the park.
Esquimalt Gorge Park Pavillion
The Gorge Park Pavilion is the newest addition to Gorge Park. It's a community Multi Purpose Building. There are several thousand square feet of available space for rent to the community.
Japanese Gardens
The original Japanese garden and tea house was founded by Hayato Takata and Yoshitaro Kishida in 1907, and it was designed by Isaburo Kishida, who was Yoshitaro's father. Unfortunately, in 1941 when Canadian citizens of Japanese ancestry were sent to internment camps, much of the gardens were destroyed.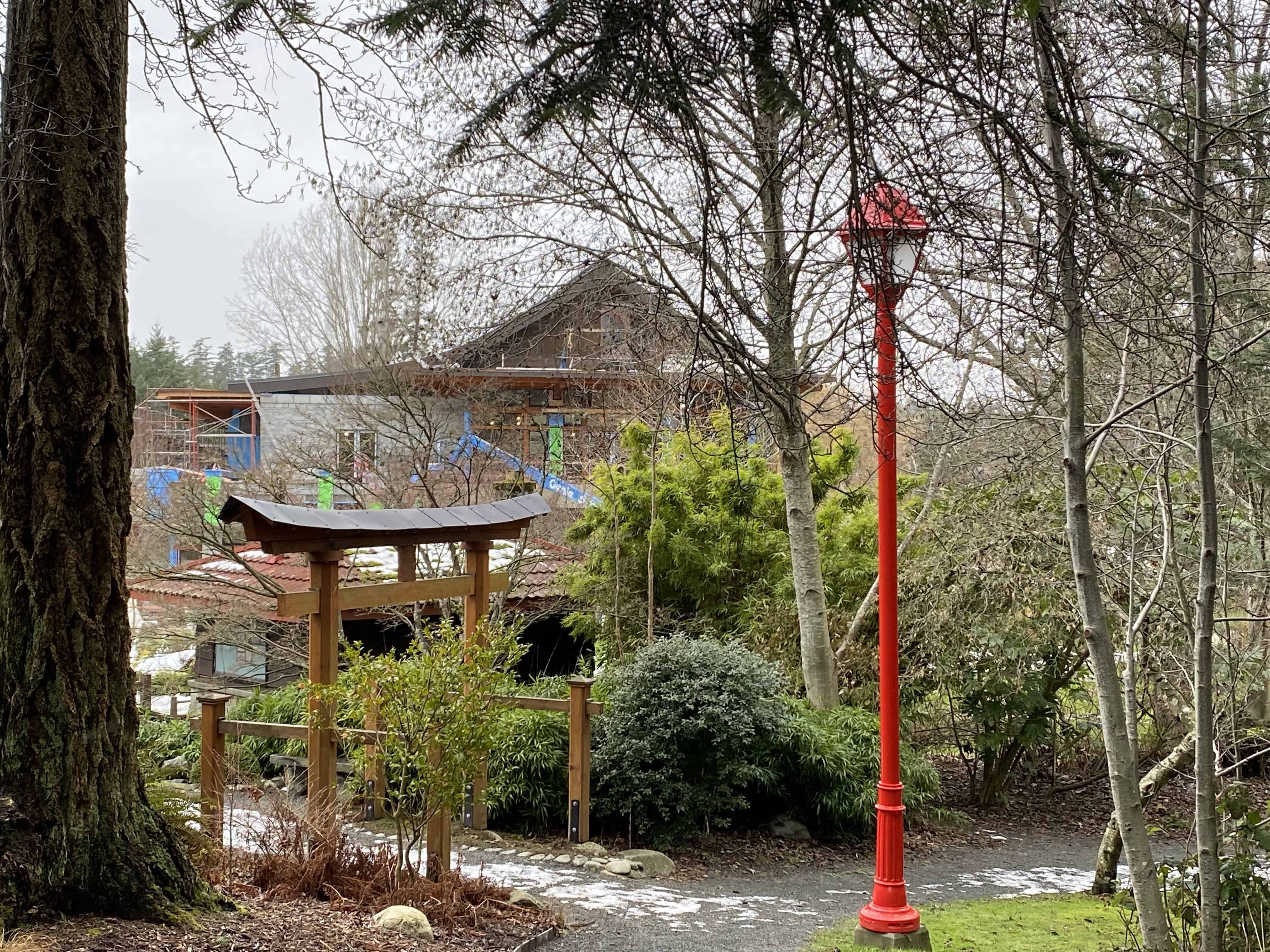 The Japanese Gardens at Gorge Park were North America's first. Fortunately, the gardens have begun restoration over the past many years by the Township.
So far, the Township of Esquimalt has refurbished the garden's ornamental stream with a traditional Japanese bridge over top of it. The installation of a traditional Japanese entry gate was completed in 2009. A cherry tree forest is to be planted on the site, made up of Akebono cherry trees, weeping Japanese maples, Japanese maple and black pine.
There was a ceremonial planting which occurred in October, 2021 with the Takada family and Mayor, plus some council members in attendance.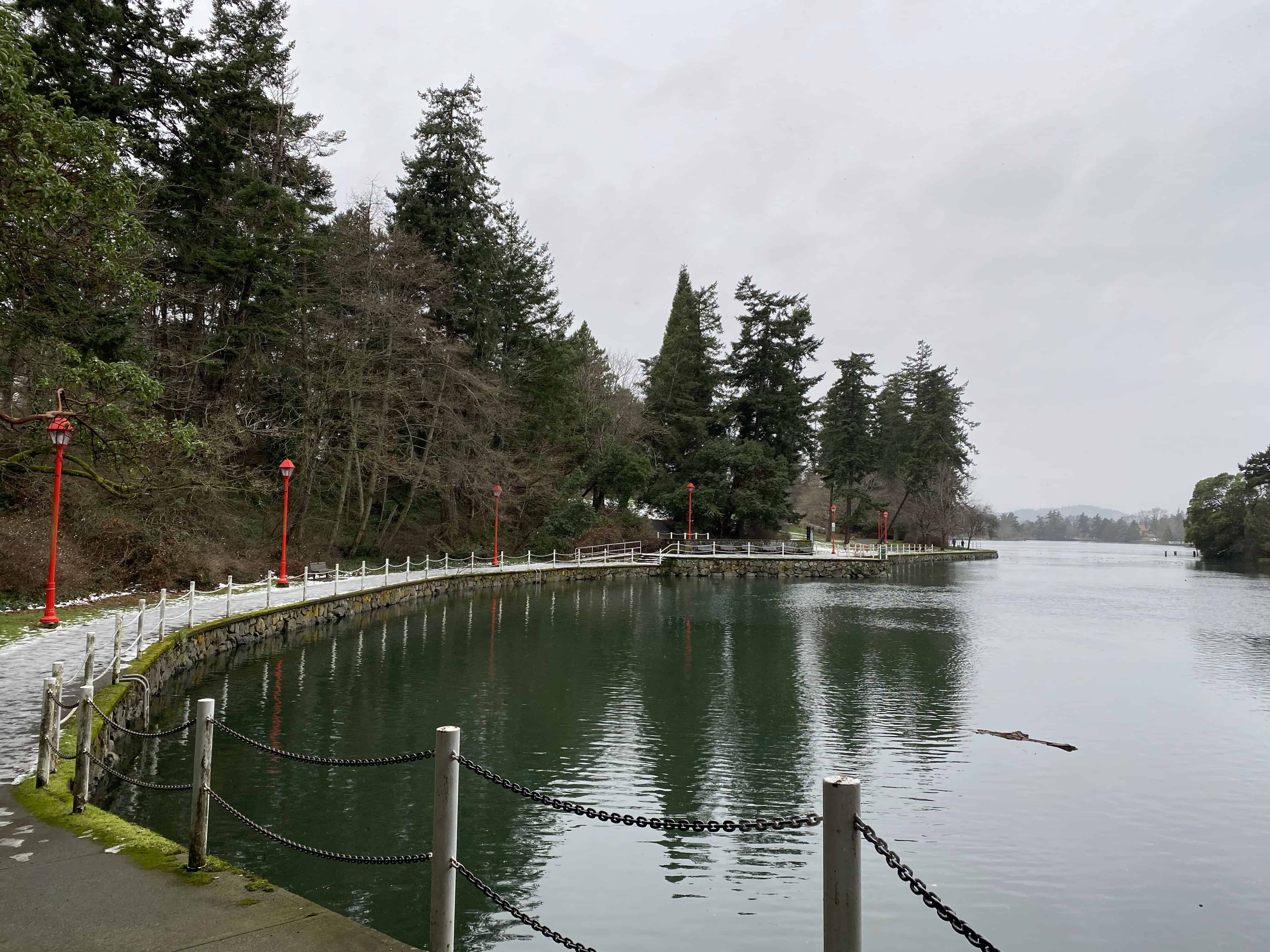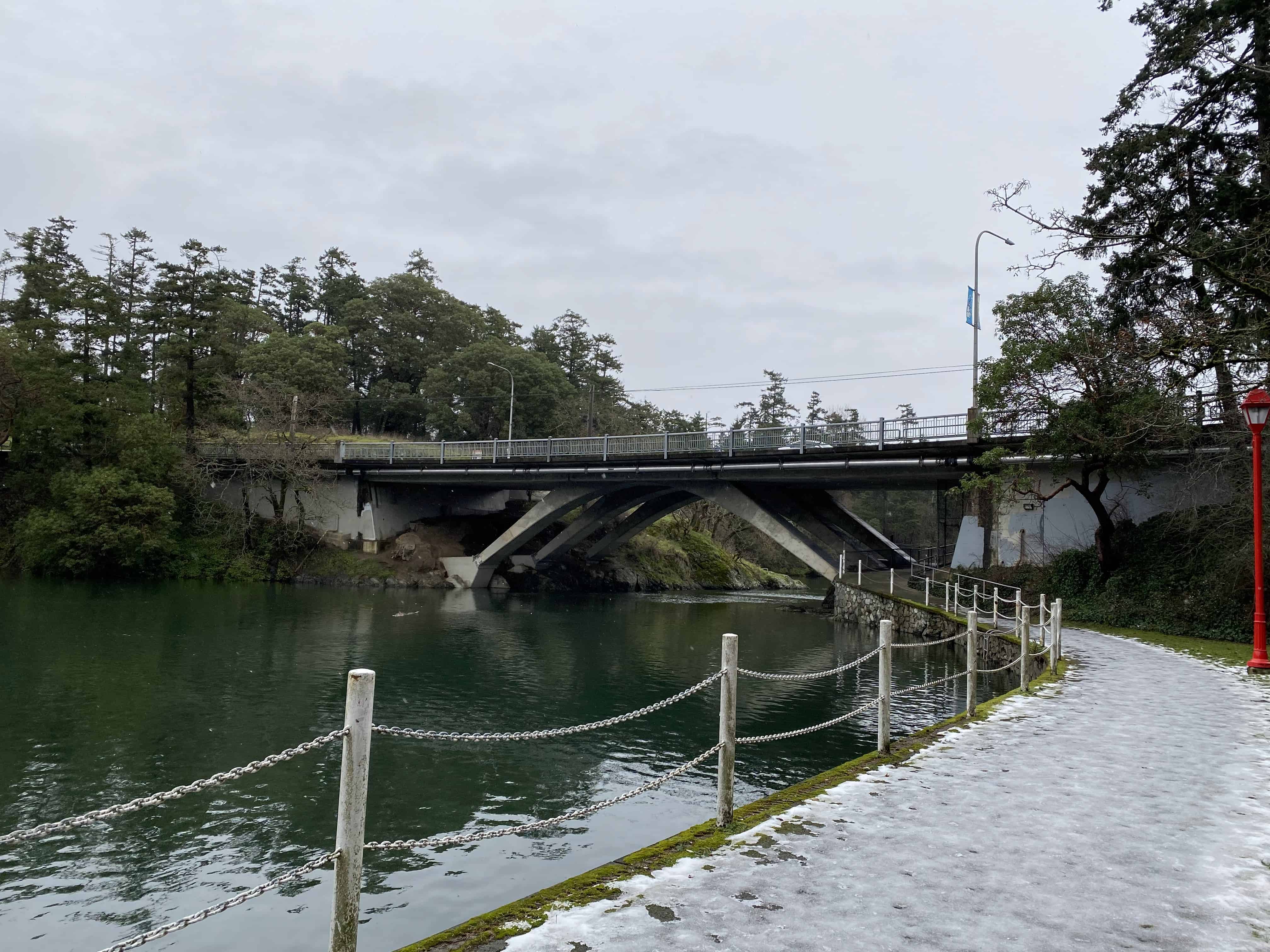 Gorge Park celebrates community while attempting to honour and restore some of the rich and diverse history of Esquimalt.
Reversing Rapids/Falls at Tillicum Narrows
The Reversing Rapids/Falls at Tillicum Narrows are worth seeing if you're visiting Gorge Park. Please review our post on this for timing and further details.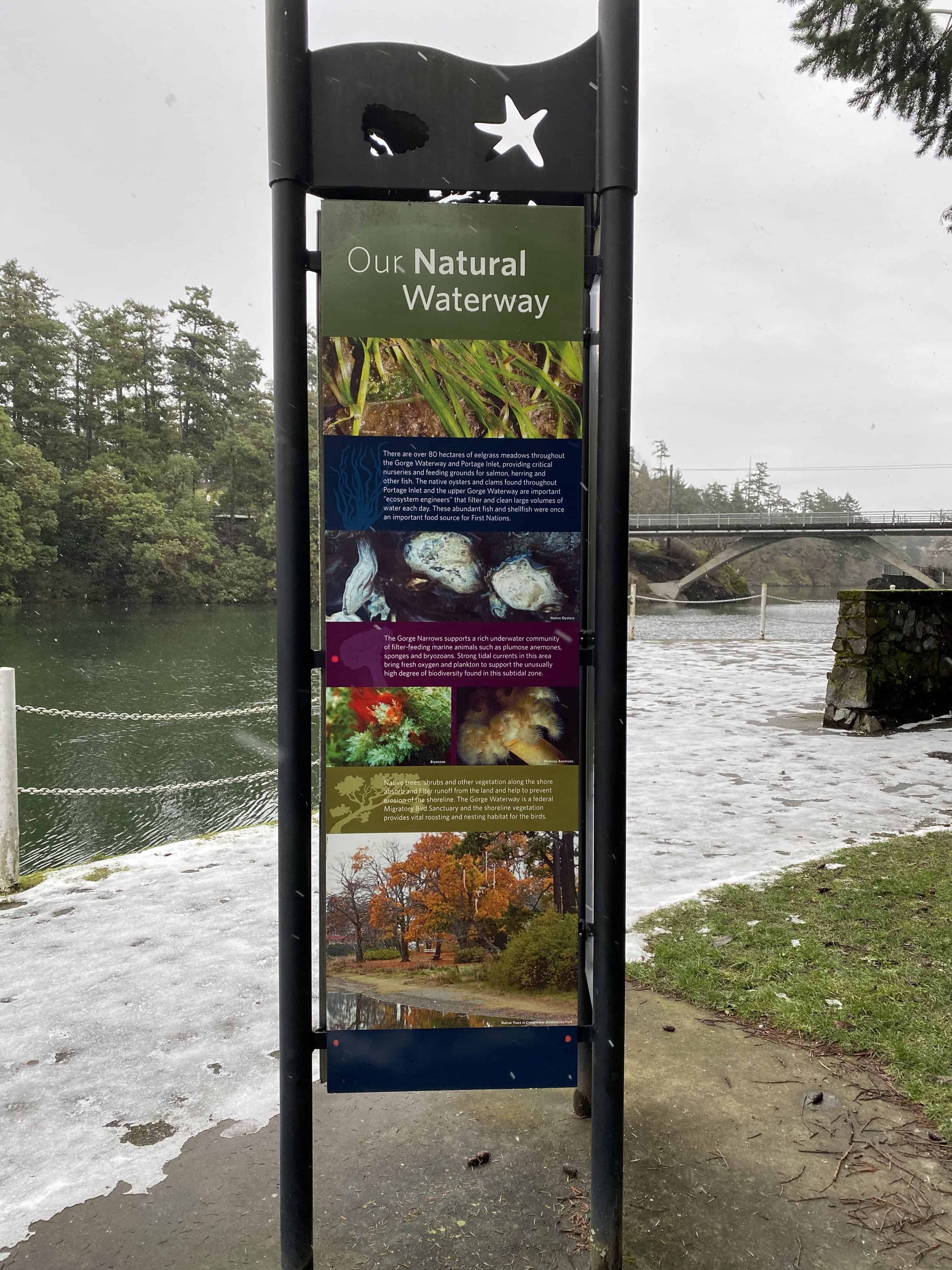 Whatever you plan to do while visiting Gorge Park, you'll enjoy the well maintained grounds. Strolling along the water will undoubtedly bring you some peace and tranquility into your day.
For more awesome ideas of what to do and see while in Victoria, return to our Victoria Travel Tips menu.