DNA Test Kits Which one is Best?
DNA Test Kits – Which one is Best? This article provides a review of various DNA test kits available, for the purpose of research to make the most of planning your ancestry travel. It's written based on my personal experience and the kits I chose. Which DNA test kit is best for you will depend in part on the geographical location your ancestors lived and where your relatives currently live.
Reasons to take a DNA test kit
Basic reasons people may choose to do DNA test kits are:
To learn more about ancestral origins
To find other relatives or "matches"
At the request of a relative, or as a gift from a relative or friend for fun
Health insights (not the focus of this article)
Having your DNA tested for any of these reasons can assist you in planning for a successful ancestry trip.
Testing is very easy and instructions provided are clear. You either provide saliva (spit into a vial) or swab your cheek, register your kit online and send your sample to the address noted in the pre-addressed package provided. Follow the instructions provided in the kit for a quick and simple experience.
The focus of this article is to assist you in getting the most possible value to plan a successful ancestry trip. Therefore, the research you do is extremely important. The foundation of your research has two fundamental components:
the DNA test kit, and;
your genealogy research, including building and researching your family tree.
Perhaps you are confident in a handwritten family tree that's been handed down through generations. Maybe there has been a family tree prepared electronically by a family member more recently.
There are some amazing family tree software programs available to utilize and build family trees.
If someone in your family has already began the research, that's awesome! Most likely many hours and a labour of love and dedication to research went into the building of that family tree. However, I've seen enough evidence through friends, relatives and other members of various groups I belong to, that without a DNA test, you may not have all the facts you think you do.
Confirmation is important
A DNA test will do one of two things:
a) it will confirm the likelihood of information you have come to know as fact and provide deeper insights into your origins. This may then guide you even further back in time into your family tree, or;

b) it will provide new information based on facts about your DNA, which may surprise and enlighten you. This will provide you with greater certainly about your ancestry and origins ensuring you are on the correct path.
A DNA test will also provide you with "matches" or relatives with whom you can make contact, if you choose. This can definitely assist you in planning your ancestry travel.
Caution re: surprise!
Surprises can occur when you receive the results of your DNA test. By preparing yourself mentally for this possibility before you take a DNA test you will be in a better position to accept any surprises.
It can help if you're comfortable with the notion our ancestors kept secrets to protect themselves and those they cared about. This acknowledgement provides a basis for accepting surprises as you encounter them. Our ancestors were flawed individuals (just like us), living in a world we can't fully understand. If your quest is to learn about your ancestry then the truth matters in your journey.
You are who you are, in part because of your ancestors' struggles and decisions. Knowing and remembering this may make it easier to reconcile the secrets they kept.
What are the options for DNA testing kits?
Regardless of which DNA testing kit you choose, be aware most companies will offer special pricing during holidays/special occasions. For example, around St. Patrick's Day, even though it's not a holiday, you will often see specials on pricing .
Based on my own research, I chose the following four companies to test with.
Ancestry
If you're in Canada, as I am, you'll login to ancestry.ca. If you're in the USA, it's ancestry.com. You can find your country by searching under .com.
This is where my journey began. My daughter recommended an Ancestry testing kit to me as a fun and interesting thing to do. And it was, and still is fun, interesting and rewarding!
Ancestry has the largest database of all DNA testing companies. Your ancestral origins will be derived from a larger pool or sampling as a result of more people having tested. It's not perfect and you'll be happier if you don't expect it to be. You will receive updates to your origins occasionally. Updates are based on more and more data being entered into the system from ongoing DNA samples testing. The results you receive regarding your origins will provide you with reasonably accurate geographical areas where your ancestors once lived. Combining this with building your family tree and your genealogical research, you'll be able to find specifically who resided where.
The "matches" capability, due to the volume of people having tested, is robust. Ancestry shows matches to me, most of whom are in Canada and the United States. It seems to be the preferred kit for use in North America. If most of your immediate relatives who choose to test reside in North America, you'll likely find the Ancestry DNA test kit to be of value.
Best tools for genealogical and ancestry research are available on our Genealogy Research Tools and Resources post.
MyHeritage
For a very long time, my Grandmother's branch of my family tree was out of reach for me. I had hit a brick wall in all my research.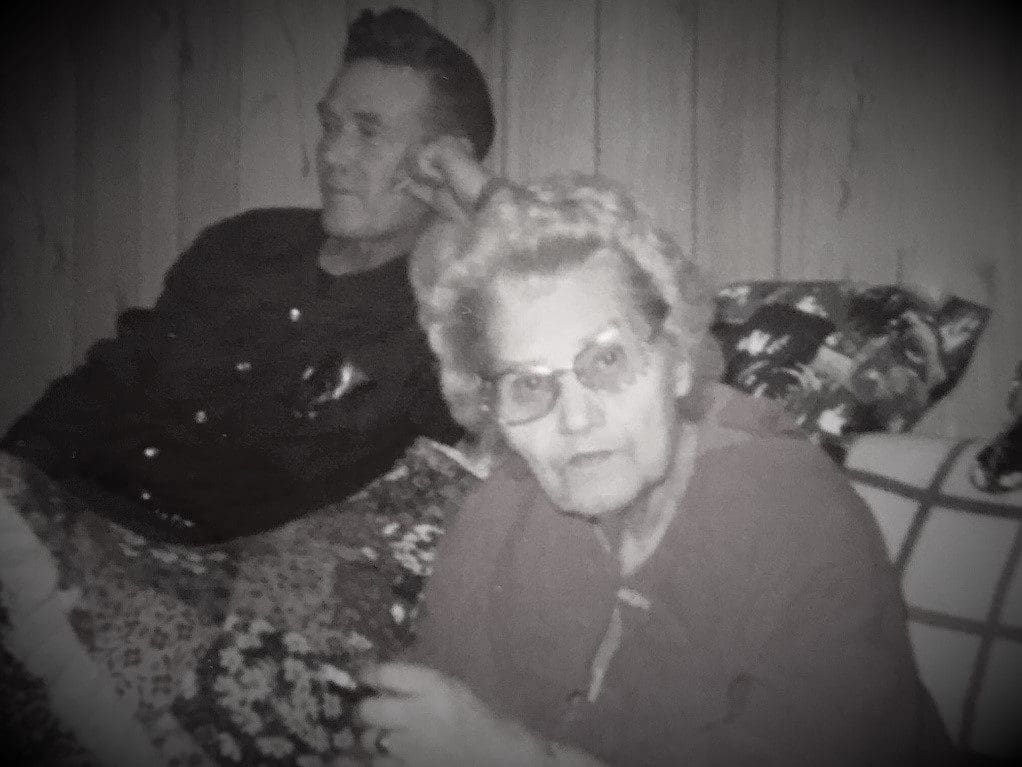 It wasn't until I did a DNA test through MyHeritage that I could break through that brick wall. Thanks to my matches, one close match in particular in the database with MyHeritage, the Norweigian part of my ancestry opened up right in front of me. It's important to note that this particular match wasn't on any other database with other companies I'd previously tested. DNA testing also allowed me to meet a cousin I didn't know I had. She and her husband took us to the house my grandmother was raised. I have experienced first hand the value of DNA testing. To me, it's definitely worth it when you're planning an ancestry trip somewhere!
Many Europeans choose to use MyHeritage when testing their DNA. If you believe you are of European descent, MyHeritage might be a good choice for your DNA test kit.
23andme
I decided to purchase a 23andme DNA test kit to see what the differences were when compared to other kits done. I also wanted to see if there were new matches and review the Health insights. 23andme at the time was the only at home DNA testing kit I found offering Health Insights. I already knew generally about my family health history, and treated this as more of a curiosity than anything else. The company is very clear that these are not diagnoses, and should not be treated as such. It can be alarming to find you have markers that may make you more prone to some genetic conditions.
The purpose of this post is DNA testing to assist in planning for ancestry travel. DNA testing to provide more information to get the most from your trip. I'm not going to do an analysis on the health part of the DNA testing.
You would be best served by speaking to a doctor if you're concerned about potential genetic conditions.
For the purposes of DNA testing to find origins and matches, there was value for me testing through 23andme. I had different matches shown, and my origins were largely consistent to what I was seeing on other sites. Not exact, as it's dependent on other customers who've tested in their database. Generally speaking, your origins should be fairly similar site to site.
FamilyTreeDNA
I completed the FamilyTreeDNA test out of curiosity to see if there would be different matches, which there were. Once again the origins section confirmed similarity to other sites. I didn't have many close matches from this site. However I have been able to make contact with some more distant relatives, so I believe there's value in that aspect.
How to decide which DNA test kit is best?
As DNA test kits and genealogical research are equally important when planning successful ancestry travel, the two best options when choosing a DNA test kit are:
Ancestry, and;
MyHeritage
Both of these options can integrate your DNA test kit with your family tree if you choose, which will provide added value. Both also include tools to assist with genealogical research in addition to DNA testing.
If I could only choose one, due to the size of the database, Ancestry would be my choice.
However as stated previously, I wasn't able to break through my brick wall until I accessed MyHeritage. For this reason, you may also want to consider what geographical area your ancestry origins and relatives are more likely to be located.
Some companies allow you to upload your raw DNA to their websites, but they're not all open to it. Check each website first to understand your options if you're interested in pursuing this. This method may save you some money, but keep in mind once you've downloaded your raw DNA, you will be responsible for protecting the privacy of that data. There is nothing else more personal than your DNA.
What DNA test Kit I chose and why I chose it
As stated, the above four tests are what I chose for DNA testing. I've stated in each section why I chose the ones I did.
I use both Ancestry and MyHeritage websites and have built family trees on both sites. Each company offers outstanding (and different) tools, some of which will amaze you. I've recently been pleasantly surprised at the capabilities of "Life Stories" by MyHeritage. Something I initially thought might be creepy turned out to be pretty awesome. They also offer colorization of old photos which is very cool and simple to use.
Ancestry, on the other hand, offers ThruLInes, a tool I have found extremely helpful.
Ancestry's newest offering is called "Heritage Travel", where you can arrange a cruise or visit to your homeland, at what appears to be range of costs depending on how personalized the service you require is.
I personally believe learning about your ancestry by doing the research yourself is valuable. It feels rewarding bringing your ancestors to life with each document, picture or address you find, a little at a time. I felt more personally connected this way. However, if you want to hand the task to a professional, that's an option, from research through to the travel planning stage. It will be more costly to have a professional do it for you, and of course that will impact your budget.
Ancestry and MyHeritage both offer free 14 day trial periods for paid membership with access to research and other tools on their website.
Next Steps
Choose your DNA kit, based on the above information.
As stated previously if you are able to wait for a special event, such as St. Patrick's Day, Mother's or Father's Day, or over a holiday period, you will find both Ancestry and MyHeritage tend to offer special pricing for paid membership for either site, and to purchase a DNA test kit.
While waiting on your kits, and then your results, you'll want to begin to build your family tree. Sign up for a free trial to do this online with both Ancestry and MyHeritage. Choose which one company based on the kit you ordered, to get comfortable with the platform over the free trail period. Try as many tools as you're able to over the 14 day period so you can see which tools offer most value for you.
If you do order both MyHeritage and Ancestry DNA test kits, try each website over a separate but consecutive 14 day trial period if possible, so you can best ascertain and compare which works best for you.
Review our other articles regarding ancestry travel for more information!