Top Restaurants Edmonton Central and Downtown
As you are visiting Edmonton, you will no doubt find a favorite restaurant or two while you are there. Top Restaurants in the Edmonton Central and Downtown area will be very busy, so reservations, if possible, are recommended. Many of Edmonton's restaurants will feel very casual, although there are some fine dining choices as well.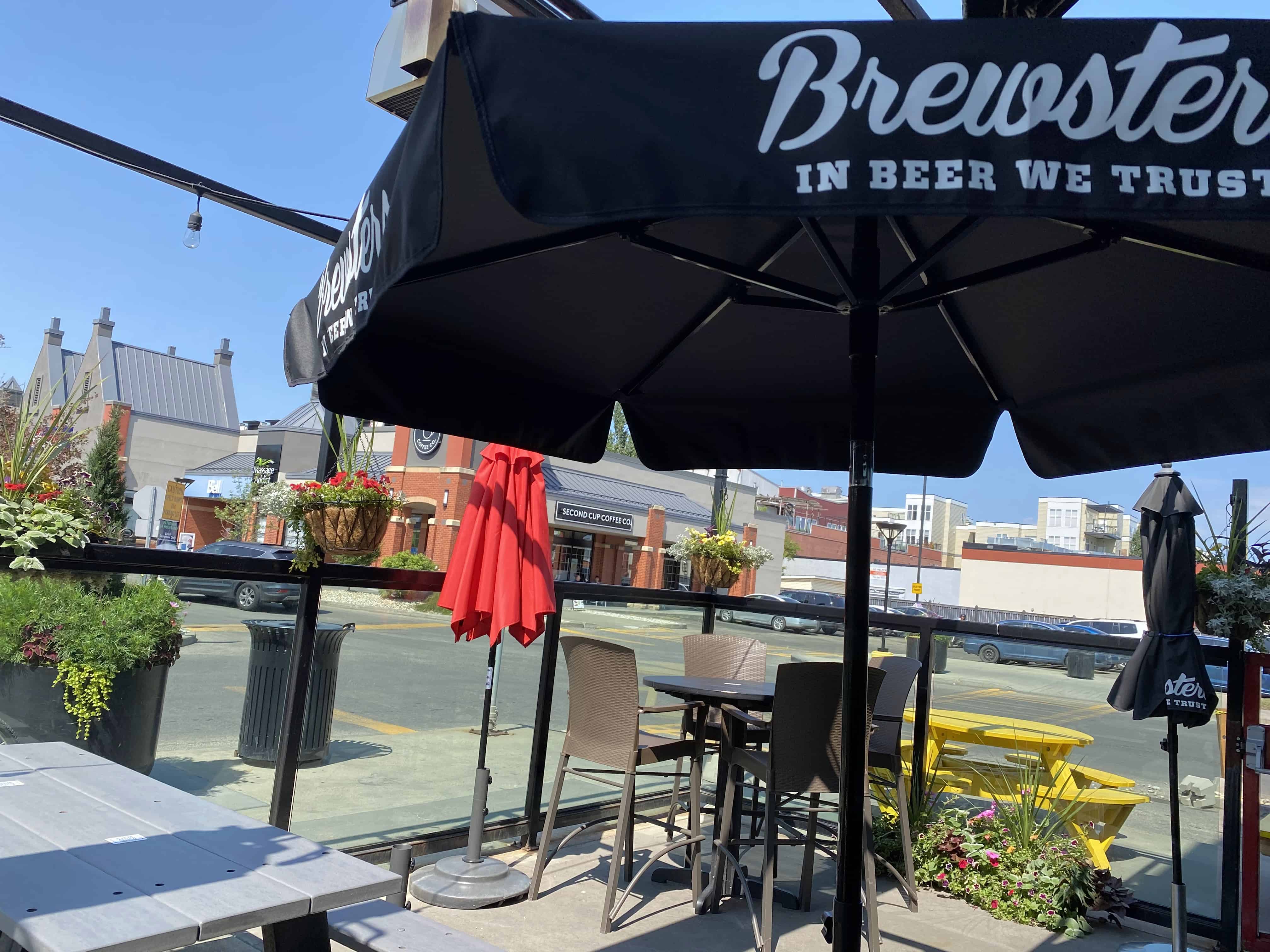 Edmonton has amazing restaurant choices.
This could easily be a top 25 list. However, based on our experiences and where we stayed in central Edmonton, here are some of our favorites restaurants.
You will see many restaurants as you explore our 29 Best Things to Do in Edmonton in 2022.
If you're looking for accommodation while in Edmonton, we've noted a few of our favorite places to stay here. You'll likely find restaurants in the Edmonton Central and downtown area close by your hotel.
Where to eat in Edmonton Central and Downtown
Brewsters Unity Square
Brewsters Unity Square 11620 -104 Avenue Edmonton, Alberta
This is a long time favorite restaurant of mine. The menu offers tons of variety. You can eat outside on the patio, or inside where there are various seating options. One of my favorite side dishes are the tater tots. Once when dining with family, some people ordered the "First Burger". So we pondered, when two people order this item from the menu then receive it at the same table, which is truly the First Burger? Great food, shared with friends and family is what Brewsters is all about. The servers are awesome here and are very accommodating. Indeed, the choices for beer are plentiful at Brewsters. Having a large family, we have certainly in the past reserved a couple of tables for our group ahead of time to ensure we could sit together, and had no problem.
Cask and Barrel
Cask and Barrel 10041 – 104 Street, Edmonton, Alberta
While glancing down a side street on our walk from downtown along Jasper Avenue, we noticed this outside patio. We figured it would be quieter away from the hum of the traffic on Jasper Avenue. The weather was warm even though it had just finished raining. Because of lovely temperature, we decided to sit outside. One of the staff graciously dried the chairs and table for us to comfortably sit down. Browsing the menu, we were pleasantly surprised at the many choices offered to us. We decided on perogies, different types for each of us, and my granddaughter chose the steak. We all thoroughly enjoyed each and every bite of our meals. The adult beverage choices (both alcoholic and non-alcoholic beer) were quite tasty. Or if you prefer, there were plenty of other beverage choices beyond beer. We liked the outside patio and food so much at this restaurant that we subsequently returned for a second visit during our stay in Edmonton.
Ricky's All Day Grill
Ricky's All Day Grill 10140 109 Street, Edmonton, Alberta
This is a comfortable and familiar restaurant to eat at. It's also one of my granddaughter's favorite restaurants in any city we happen to visit. The staff at this location in particular made us feel welcome as they were super friendly and helpful. We always opt for booth seating at Rickys. Certainly, it seems more private and separate. My granddaughter's favorite menu item here is chicken fingers and milkshakes. I'm pretty sure she would have chosen this for every meal if we had let her. Based on other children coming into the restaurant and watching their plates being set in front of them, it seems to be a favorite for many children. There are many choices on the menu to satisfy most every appetite.
The Creperie
The Creperie 10220 103 St NW #111, Edmonton, Alberta
If you're looking for more of an intimate fine dining atmosphere, The Creperie is an excellent choice. This is French Cuisine and very delicious. Voted the most romantic restaurant in Edmonton, along with receiving a couple of diner's choice awards, there is little doubt you will find this to be a unique dining experience. Whatever dinner selection you make from the varied menu choices, make sure you save room for dessert! The wonderful taste of your dessert will feel like a perfect end to a perfect meal. There are also set menus for special occasions, so check the menu online before you go!

LaRonde Revolving Restaurant
LaRonde Revolving Restaurant 10111 Bellamy Hill, Edmonton, Alberta 
Definitely a fine dining establishment, this special restaurant is atop the Chateau Lacombe. We have enjoyed many celebratory meals here over the years. The food, the staff and the overall ambiance will make you feel pampered and cared for.
The changing view of the river valley and city means you will be looking out the window while you savour your food and visit with your friends and family. At first glance when you arrive and are seated, the window ledge will seem the perfect place to put your purse, wallet, etc. However, the restaurant revolves. Consequently, items placed here will gradually move away from you. For the same reason, when leaving your table to visit the powder room, remember that your table won't be exactly where you left it.