One Stop Guide: Reasons to Visit Calgary Alberta
We've come to think of Calgary as a place to visit, relax and enjoy only in recent years, rather than a place we go to work. There are many reasons to visit Calgary Alberta and we've learned a lot by self-guiding our own tours and activities, finding plenty of fun things to do in Calgary. It's a city with many family friendly activities and attractions, with great access to awesome outdoor adventures.
For years, we lived in Edmonton and travelled to Calgary regularly for work. Most often, it was a drive down Highway 2. As is often the case when you go some place for a quick work trip, you don't have much time to take in the sights of any city.
Why visit Calgary Alberta?
According to the Global Liveability Index for 2022, Calgary scored #1 as the top city in North America to live. What's interesting is you won't hear this stat from many Calgarians themselves, however a lot of folks here are quite tied to where they live and wouldn't consider living anywhere else.
Calgarians are friendly people, with strong community ties. Most communities are developed to exist fully on their own, however the charm and attractions in other parts of the city draws people to explore the city more completely.
*Disclosure: This article contains affiliate links. If you make a purchase after clicking one of these links, we earn a small commission at no extra cost to you. For full details/ disclosure please click here.
What's Calgary best known for?
Calgary Stampede
Calgary is probably best known for the Calgary Stampede. The Stampede has been running for over 130 years. It's an annual event, usually in early July, which attracts many visitors worldwide and it's known as the "Greatest Outdoor Show on Earth". In 2023, Calgary Stampede will occur July 7-16 inclusive.
Proximity to Rocky Mountains
The popularity of living in and visiting Calgary is also known to residents and tourists who want close proximity to the Rocky Mountains. With Kananaskis, Canmore and Banff on your doorstep (Banff is less than 1.5 hour drive from Calgary SE), these are awesome day trips for most Calgarians and tourists who enjoy hiking, skiing, snowboarding and world class spa-like amenities in hotels nestled in the mountains.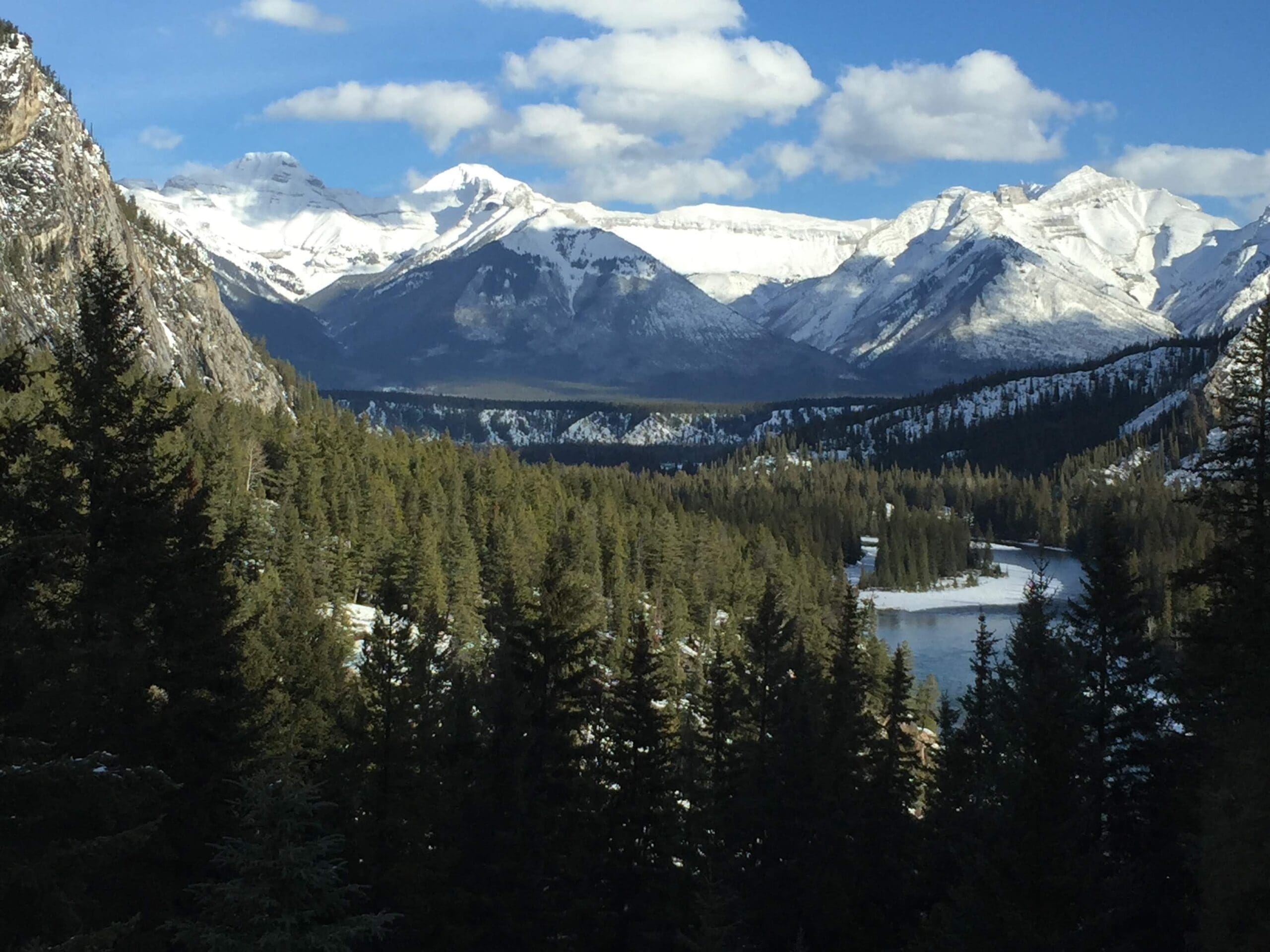 Chinooks
Calgary has "chinooks" in the winter months. According to the Merriam-Webster dictionary, a chinook in this case is defined as: a warm dry wind that descends the eastern slopes of the Rocky Mountains. Calgarians see this as respite from the cold winter months.
NHL Hockey and the Calgary Flames
The hockey spirit is alive and well in Calgary. If you visit during hockey season (October-April, extended to as late as June if the Flames make the playoffs), you will no doubt want to attend an NHL game to cheer for (or against) the Calgary Flames. There's been a lot of controversy in past years regarding a new arena being built in Calgary, which if it happens, would be used by the Calgary Flames. To be fair, the controversy seems to be more about funding than it is about a new arena.
Suffice it to say, at least for the forseable future, the Saddledome will remain the home of the Calgary Flames.
Extensive Urban pathway and bikeway system
According to the City of Calgary website, the city has the most extensive urban pathway/ bikeway system in North America. There are approximately 1000 km of regional pathways and 96 km of trails which the city maintains. This is one of the many reasons we visit Calgary, to explore these pathways and trails.
What should we know about Calgary before visiting?
The Population
According to Canada Population, Calgary's population is estimated to be over 1.3 million people, with the median age to be only 37 years old. Is it any wonder Calgary is a popular place for younger families to visit? It is a young, vibrant city. It's also the fourth largest city in Canada.
The Weather
The weather in Calgary can be extreme, hot in the summer months, and very cold in the winter months.
When we visited this summer, it was very hot; 30-34 celsius (86-93 fahrenheit) every day for the 2 weeks we were there. Planning outside activities in the morning was crucial, however equally important was ensuring we carried water and other liquids with us at all times while we were out exploring.
As mentioned earlier, chinooks can warm the temperatures in the coldest months by 20 degrees quite suddenly, which makes a nice respite from the cold. However, you can't plan for it or count on it, and it can just as suddenly turn cold again. We think this is partly why Calgarians are spontaneous.
Each year, the City receives more than 2500 hours of sunshine. Calgary is reported to be Canada's sunniest city.
The Mosquitos
We almost didn't include this, as the last couple of times we've been to Calgary, there haven't been any note-worthy mosquitos. However, we're very much aware that this can change and some summers you cannot walk outside your door without being attacked by mosquitos.
Make sure you carry insect repellent (with deet) when you go out especially if you're going to be on the trails and walkways.
When is the best time to visit Calgary?
If it's your first visit to Calgary, then choose summer. It's a more lively atmosphere, with tons of outdoor activities to partake in. If you want to plan your trip around the Calgary Stampede, keep in mind that the entire city is extremely focused on Stampede.
We used to say there's no point in booking appointments with clients during the Stampede, as even those who weren't hesitant initially, would in all likelihood succumb to a stampede related function at the last minute and have to cancel.
Of course, if you're specifically coming to Calgary to enjoy skiing or snow-boarding in the Rocky Mountains, that means you'll be planning a winter trip (November – February). Spring skiing in March or April is also fun with more mild temperatures!
How do we get to Calgary?
Calgary has an international airport. The city is therefore easily accessible from most locations. Calgary is the headquarters for Westjet. Air Canada, Delta, Alaska Air, Flair and Air Transat are some other major airlines operating here along with other partner airlines travelling to many destinations. Over 17,000 passengers per day in 2021 went through the Calgary International Airport.
If you're driving, Calgary is accessible by the Trans Canada Highway from the East and West (highway 1), or the Queen Elizabeth II from the North and South (Highway 2).
If you are looking to take public transportation to get to Calgary, click here to learn about the many options, particularly from Edmonton to Calgary.
How do we get around while in Calgary?
Calgary is separated into 4 quadrants, very logically as follows: Calgary Southeast (SE), Calgary Southwest (SW), Calgary Northeast (NE) and Calgary Northwest (NW). This is important when using your GPS as there usually 4 address with the same number, 1 in each quadrant. Not too much of a problem downtown – 210 2nd Ave NE isn't far from 210 2nd Ave NW – but 14250 122nd Ave NE is a long way from 14250 122nd Ave NW! For the purposes of our posts and ease for visiting Calgary, we've also added Calgary Downtown as a separate area.
Rental Car
You will find that most people in Calgary drive to get to where they're going. Unfortunately, that makes traffic congestion a real problem. Stoney Trail is the ring road around the city and the Deerfoot is the major North-south artery. These and other major routes are busy most of the time, and extremely busy during peak hours.
Nonetheless, driving provides a freedom and convenience many people look for when visiting a city. If you choose to rent a vehicle, you may find it less expensive to do so away from the airport. However, it's certainly an option to rent one at the airport if you wish for convenience. We recommend reserving a vehicle in advance.
For vehicle rentals from the airport, click here.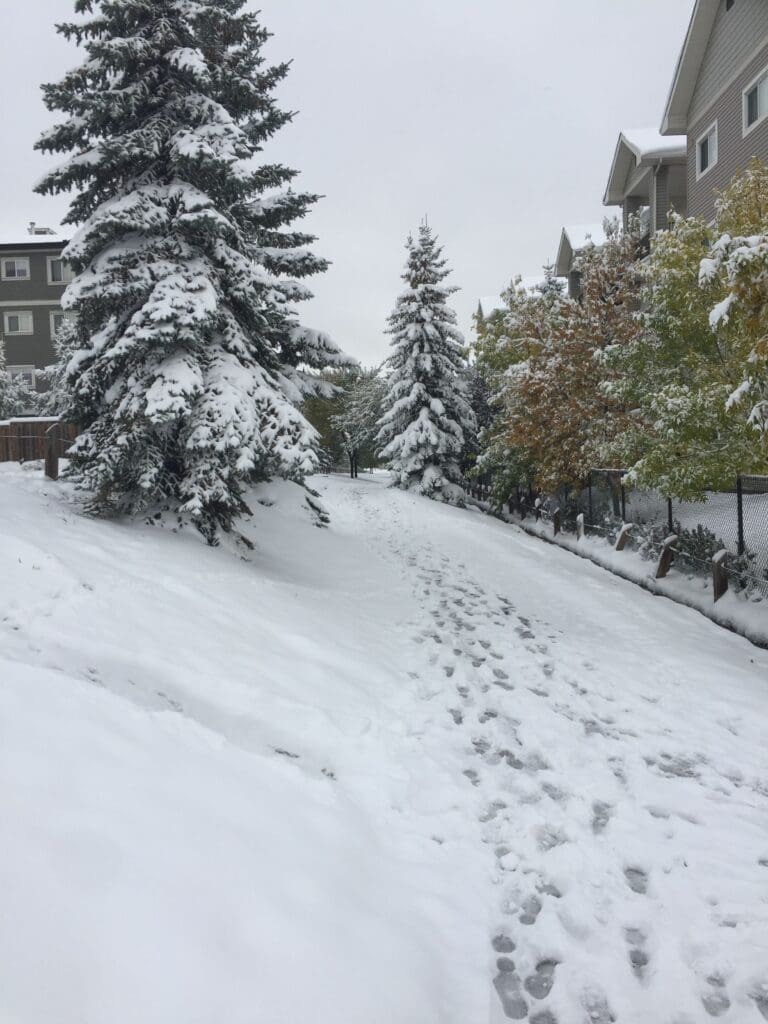 It snows in Calgary. If you are renting a vehicle from September to April, ask if it has winter tires. If you're driving in the mountains (or to the mountains), make sure you have winter tires with the Snowflake symbol. Ask if the vehicle has the M+S symbol or the Three-Peak Mountain Snowflake symbol. The Three-Peak Mountain Snowflake symbol is advisable in varying winter conditions.
Transit
Calgary has a transit system, which we've used many times. During this past summer, monthly passes for adults were drastically reduced. You can purchase your fares online easily, simply by downloading the app to use on your phone. This is the most convenient method of paying for your fare. Our recommendation would be to get each adult to download the app to their own phone. While you can use one phone for all passes and tickets, you'll need to scan it as you board the bus. Adults will have more freedom if they manage their own tickets and passes. Easily manage your children's fares for them on your phone.
If you're in Calgary for a short time, the cost for a monthly pass probably won't make sense, but you can purchase day passes as you need them. This way you won't be required to travel to and from your destination(s) within the 90 minute duration a single ticket is valid for. You will not be able to purchase day passes from the bus driver directly. The driver accepts exact change only, and will provide a transfer if requested, valid for up to 90 minutes.
Good practice is if you're using a single fare ticket, always ask the driver for a transfer when you board. This will give you peace of mind in case you need to transfer even if you weren't anticipating it, without having to pay the fare again within that 90 minutes.
It's worth noting that travelling on the train along 7th Ave from City Hall to Kerby Station is free. If however you travel outside of the free fare zone you will be required to show proof of payment.
For further details on the transit system and the cost of fares, visit the Calgary Transit website.
How much time should we spend in Calgary?
You won't really get a feel for the city as a whole if you spend less than a week here. Even then, you'll have to be very selective about what you choose to do and see. If you're pressed for time, see the city in 3 day intervals, enjoying a section or quadrant of the city each time you visit.
Calgary is very spread out. You can drive for 1/2 hour and still be in one quadrant. For your first visit, stay in an area which has the most attractions based on your interests and what you might want to see and do. If you stay in the downtown core, for example, you will be able to walk to most of the attractions downtown, and perhaps use transit for any more distant activities you may want to partake in.
Where should we stay in Calgary?
All areas of Calgary have a great selection of hotels for varying budgets, and many areas offer AirBnB and VRBO options as well. Some areas, at certain points in the year will be busier and more expensive, and you will need to book well in advance if you're planning to attend the Calgary Stampede.