Plan for a Successful Ancestry Trip – Start Here!
This guide will provide you with a path on how to Plan for a Successful Ancestry Trip. We also detail some valuable tools we found for you to consider to make the most of your trip.
Gail learned a lot through her search for her grandmother's place of birth, which resulted in us travelling to Bodo, Norway in 2019. We've tried to note our experiences in a way that assists you in your own journey to your ancestral home.
Mostly, the text in this post is written by Gail as it references her personal story and research of her family.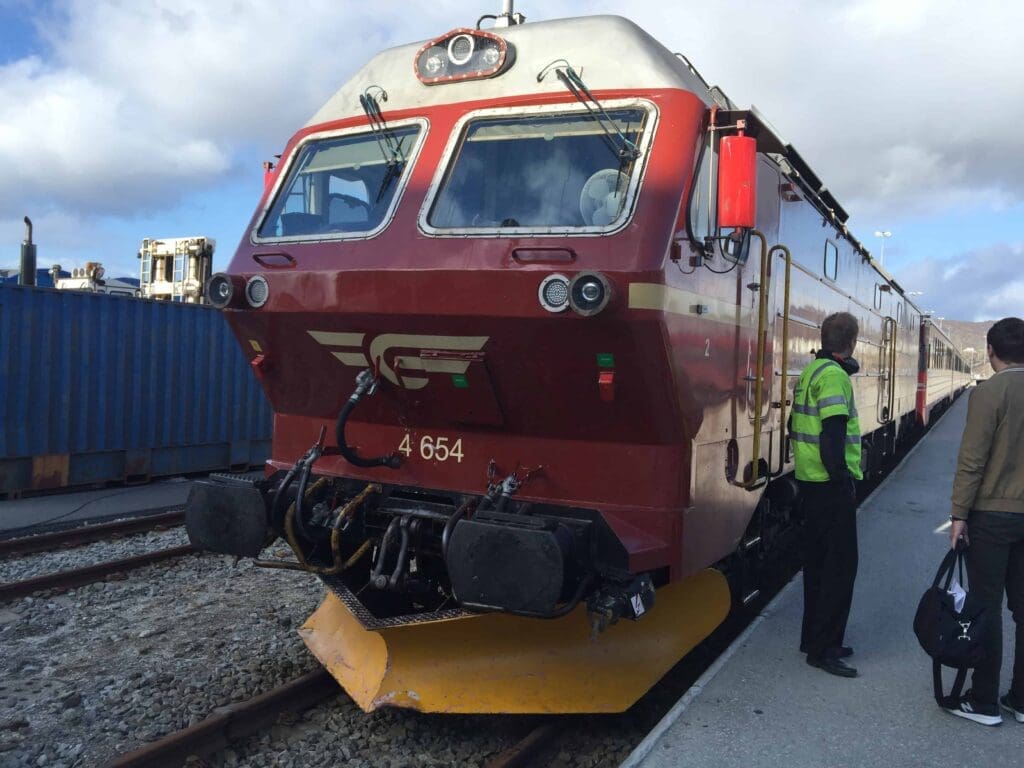 Author: Gail
My ancestry journey began in 2014, when my daughter urged me to get a DNA test done. She said her and her partner had theirs done and they thought it was fun and interesting.
It actually didn't take much convincing. It sounded like a great idea to me when I heard about the many aspects of my family's origin I would learn. My daughter had done her testing through Ancestry.com or Ancestry.ca in our case, one of the largest DNA companies, so I decided to do the same. The Ancestry database is the largest of any company. That's important because the more people who've tested, the more accurate the results will be as to which geographical region your ancestors have originated. There are now over 20 million people in their database, according to the website.
My Irish background
My mother had always talked about how "Irish" she was, and was extremely proud of her heritage. She also instilled that pride into me while growing up. To this day, when I dress in green on St. Patrick's Day or listen to Irish music, I think of her and smile. This was so much a part of who she was. All her children knew if we were ever stuck for gift ideas, something green to wear, or a nice piece of green colored jewelry would make her happy.
After years of saving, my mother was able to finally visit Ireland when she was in her 50's, along with her sister and brother in law. By all accounts, for her this was the trip of a lifetime. She met some relatives and saw sites she had only ever dreamed of before. I've often wondered what that trip would have been like for her if she had had access to DNA testing.
Taking my DNA test
As instructed in the ancestry guide, I spit into the tube, entered my required registration number on the website and sent my kit off off in the mail. After what seemed an eternity (it was actually only a few weeks), I received my results posted to the website. Imagine my surprise when my results came back with quite a lot less Irish DNA than anticipated. To be clear, it was most definitely there, but so were other regions I hadn't expected.
Based on my grandparents perceived origins, my parents told us we were 1/2 Irish, and 1/4 Scottish, 1/4 Norwegian. It was simple math, based on what they believed to be true. Now having researched and learned more about how DNA works, I now know it's actually more complicated than that.
Interestingly, my DNA origin results combined with my DNA matches (those individuals matched to me who've also submitted DNA test kits), ignited a quest for more information and knowledge. I began to build a family tree. I spent hours and hours researching and going back much further into my family tree than I would have believed possible. Genealogy research turned into a passion, and I can certainly understand how and why this hobby can evolve into a career for some.
My beginning may not be your beginning. As you can see, I didn't start out by planning to go visit my grandmothers' home in Norway. I began on a quest for knowledge, and as is so often the case, knowledge creates and feeds a desire for more knowledge.
Please review our ancestry travel guide and remember to reflect on where you are in your personal journey while reviewing the extensive posts.