3 Days in Calgary Downtown
This post is specifically for people who plan to spend about 3 days in Downtown Calgary. There are lots of things to do within the different areas of Calgary, and we have explored each area to make it easier for you when you visit. This will serve as a itinerary of things to do in downtown Calgary Alberta. There are many Calgary downtown attractions for you to enjoy and we've noted some of our favourites here!
Calgary is divided into quadrants consisting of Northeast (NE), Northwest (NW), Southeast (SE) and Southwest (SW). For the purpose of making your downtown visit easier to navigate, we've also added a Downtown area.
This post is specific to the Calgary downtown area. We've also provided details on what you need to know in our One Stop Guide: Reasons to Visit Calgary
*Disclosure: This article contains affiliate links. If you make a purchase after clicking one of these links, we earn a small commission at no extra cost to you. For full details/ disclosure please click here.
Calgary Tower
Calgary Tower is located at 101 9 Ave SW, Calgary, AB
We've been to the Calgary Tower many times. It's always a good visit. We've enjoyed the revolving restaurant as part of a special celebration, and gone to the Tower just for fun to see the views. For more information, check the website for hours and ticket prices.
Prince's Island Park
Prince's Island Park is located at 698 Eau Claire Ave SW, Calgary, AB
A visit to Prince's Island Park is a lovely way to spend a few hours. Walking along the water, having a picnic in the park, or just enjoying time with friends and family. We enjoyed our time at this park, and the location is so convenient while you're out sightseeing.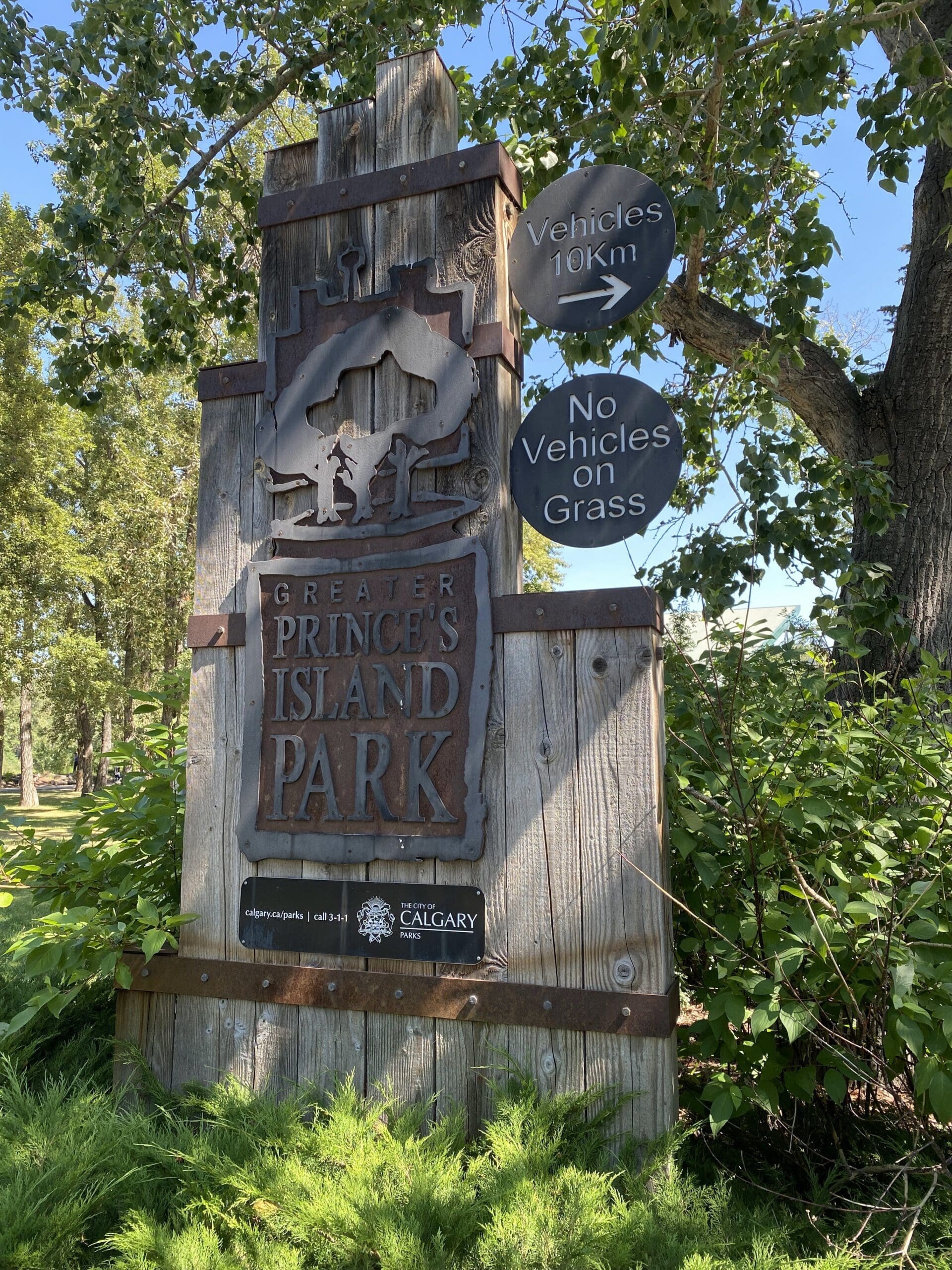 Peace Bridge
Peace Bridge is located to the west of Eau Claire/Prince's Island Park, Calgary AB
This is a must see for anyone visiting downtown Calgary. A walk across this unique bridge is a fun experience with beautiful views of the river either direction you look while on the bridge.
It is 126 meters long (413 feet), 8 meters wide (26 feet) and 5.85 meters high (19 feet).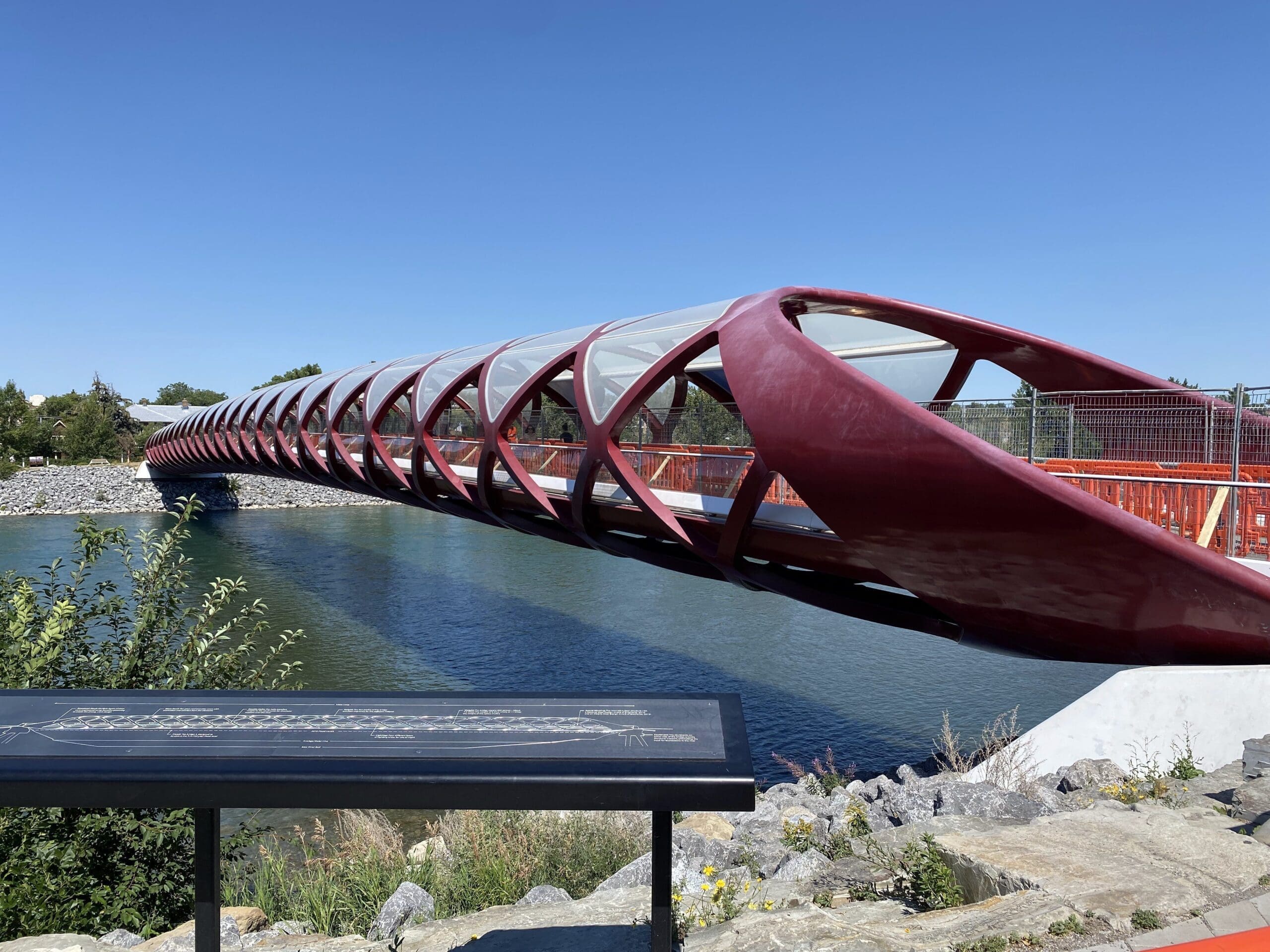 Stephen Avenue Walk
Stephen Avenue Walk is located along 8th Avenue SW between 4 Street SW and 1 Street SE, Calgary, AB
It's a popular pedestrian mall with shopping, restaurants, and entertainment. It's also an historical district with many unique older buildings and architecture.
We had a lot of fun walking down Stephen Avenue Walk. Depending on how much of a hurry you're in, it probably won't take you longer than an hour. Of course, if you like to people watch or stop and take pictures, have lunch or a drink with friends, it will take you much longer.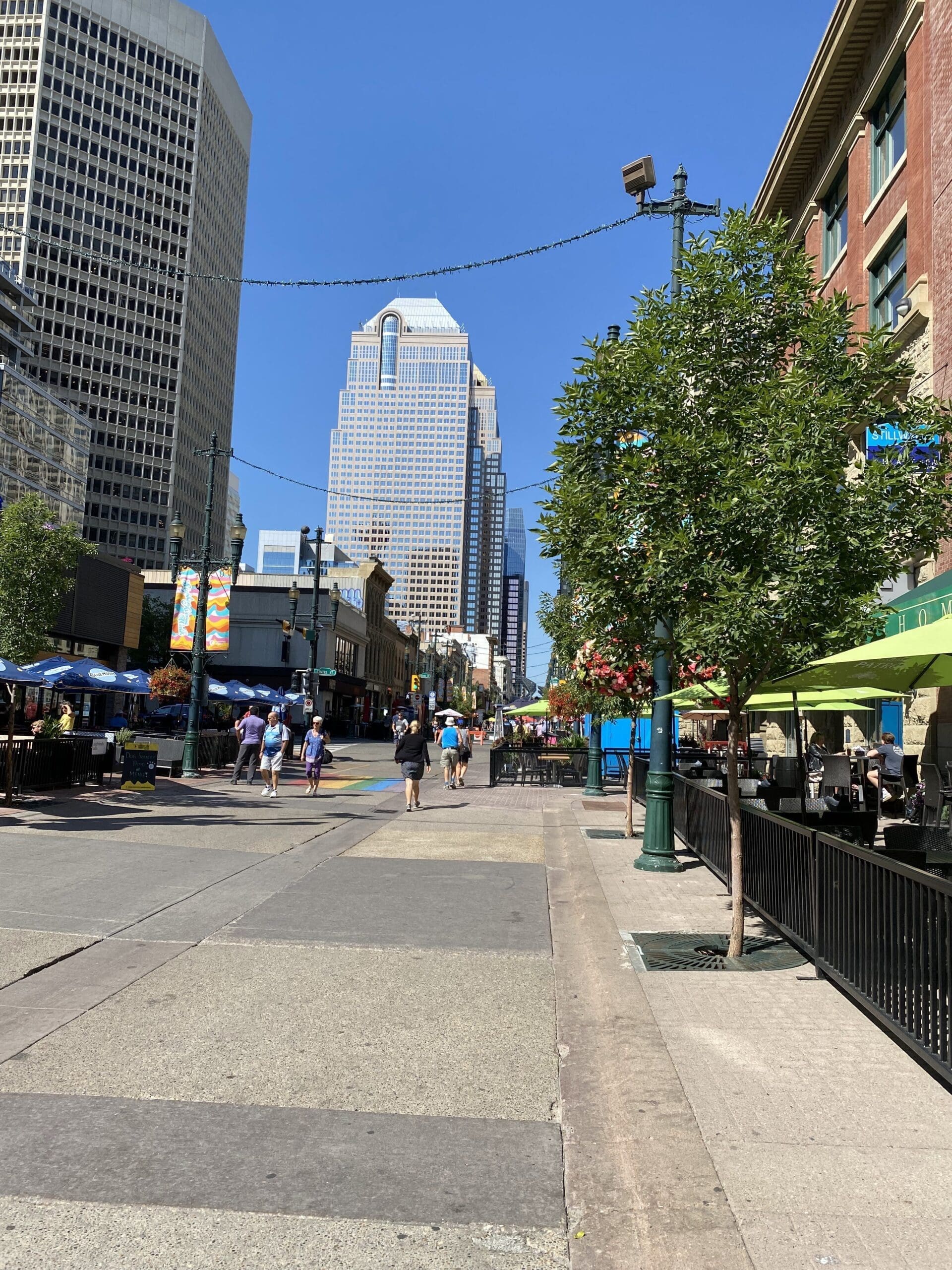 Check here if you'd like to explore accommodations near Stephen Avenue Walk
Glenbow Museum
Glenbow Museum is located at 130 9 Ave SE, Calgary, AB (temporarily closed)
When we last visited downtown Calgary, the Glenbow Museum was closed. Apparently, it's a scheduled closure for renovation from August 2021 until 2024, at which time it will re-open as the JR Shaw Centre for Arts & Culture. However, if you're planning a visit before re-opening, there's a temporary Satellite gallery called Glenbow at the Edison, located on the 2nd Floor, 1509 Avenue SW.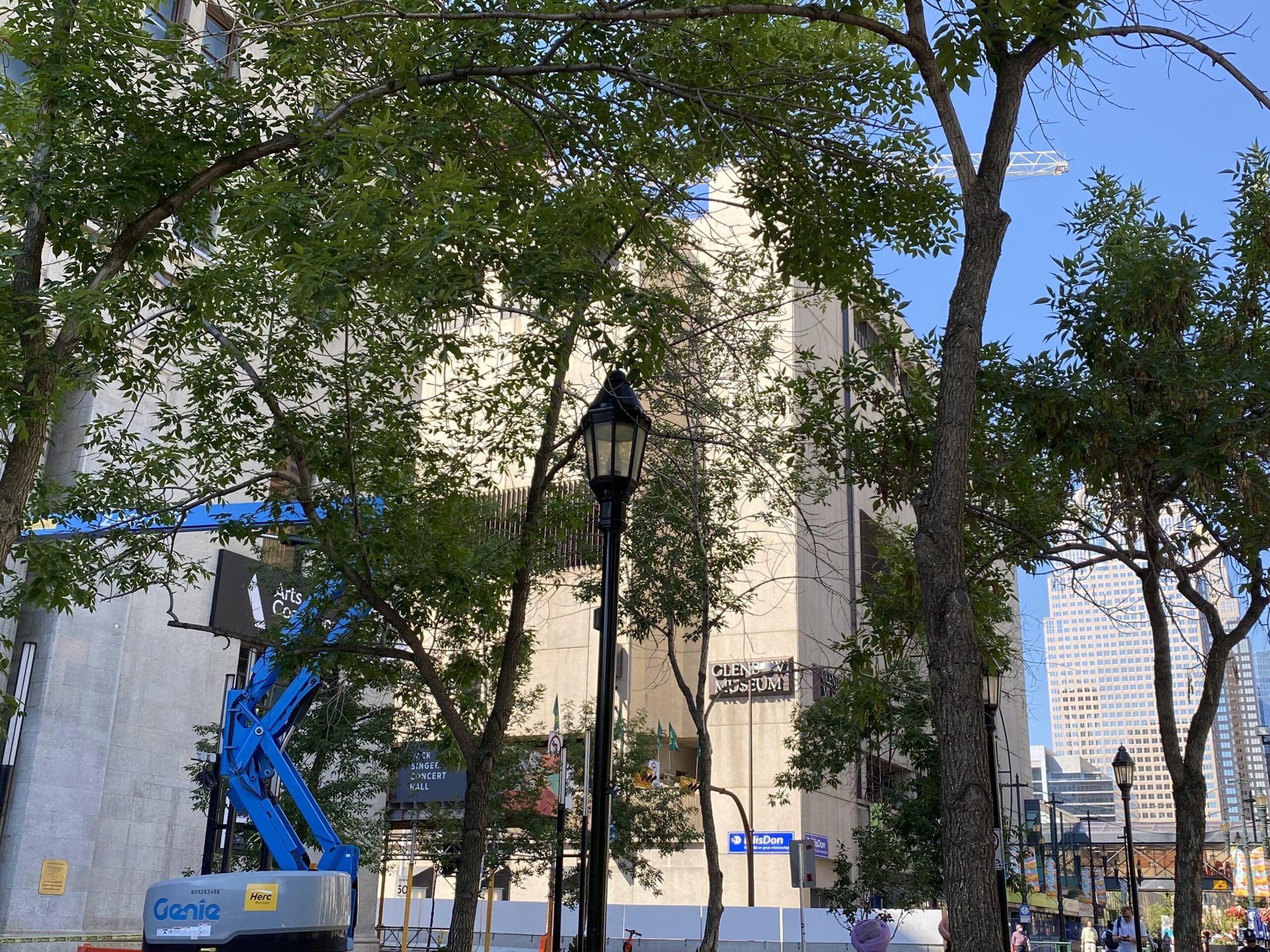 Calgary City Hall and Municipal Complex
Calgary City Hall and Municipal Complex is located at 800 MacLeod Trail SE, Calgary AB
Tours of the Calgary Municipal Complex, including Historic City Hall, Municipal Building and Plaza, Council Chamber and Administration Building are available. You can check the website for more details and availability.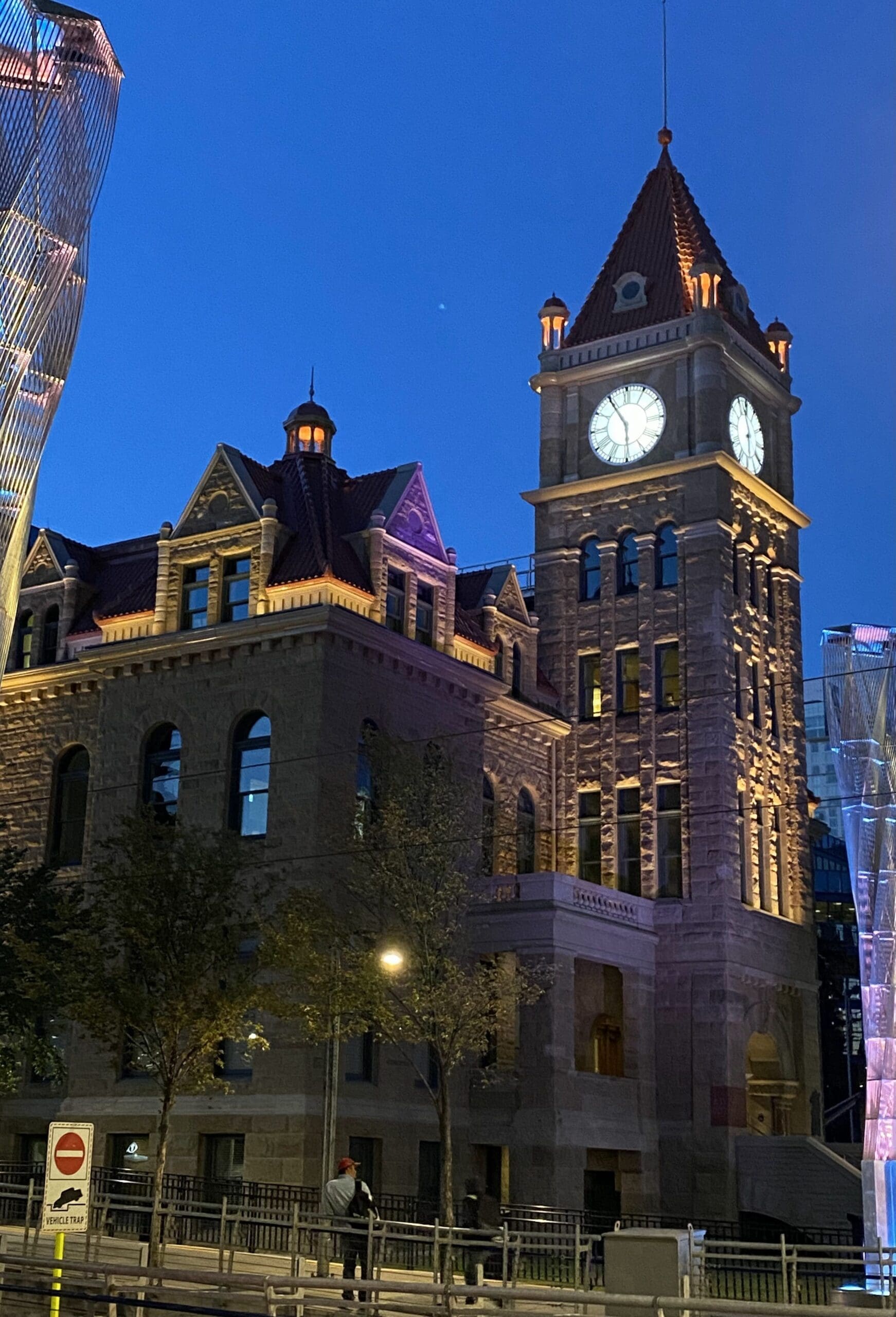 Chinatown and Sien Lok Park
The Chinese Cultural Centre is located at 197 1 St SW, Calgary, AB
You will no doubt walk by this lovely building as you're visiting Chinatown in Calgary. Although currently closed to the public, there's also a museum located on the lower level of the building which allows a glimpse into the history of the Chinese culture in Calgary. Be sure to check the museum website to confirm whether it's open prior to visiting.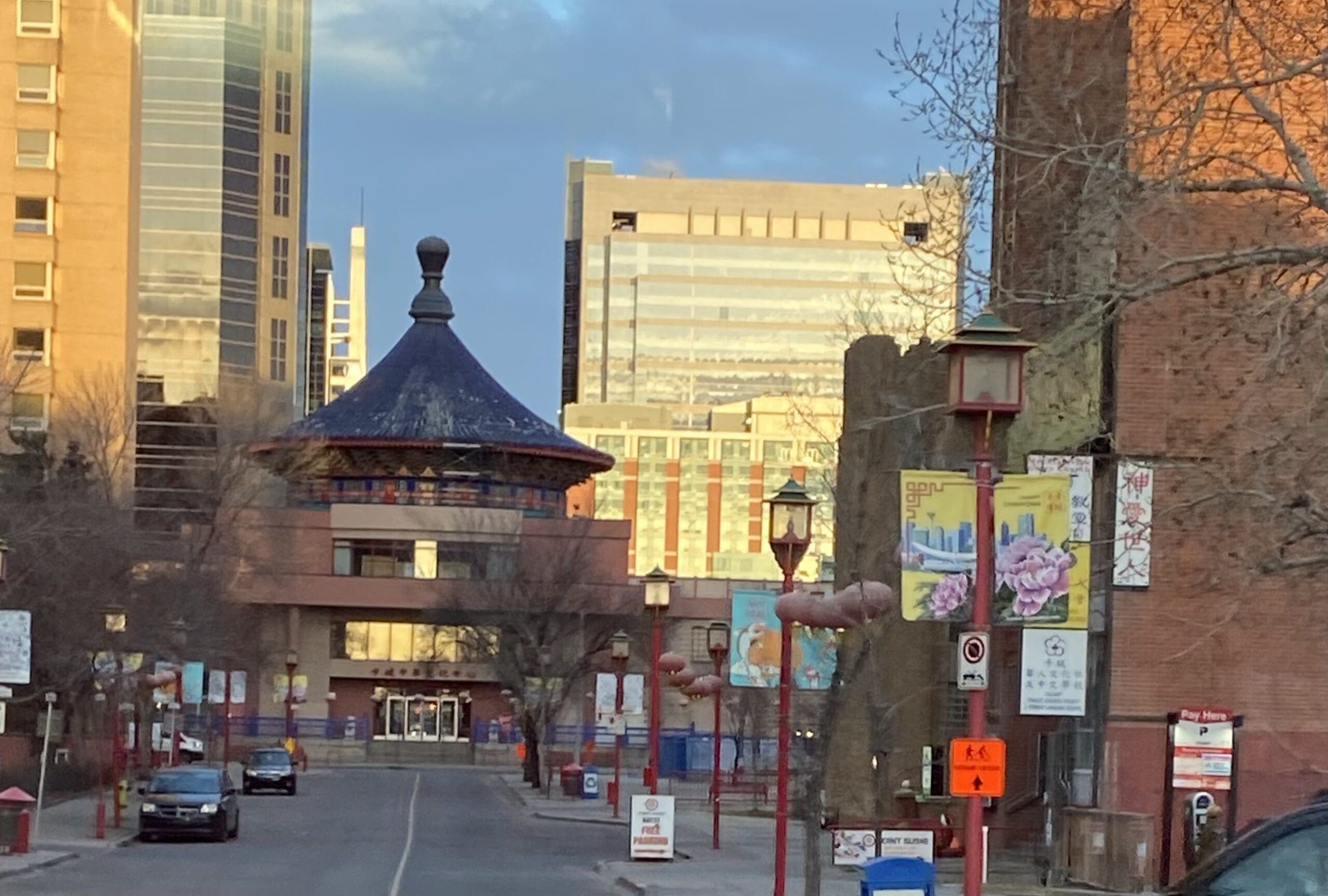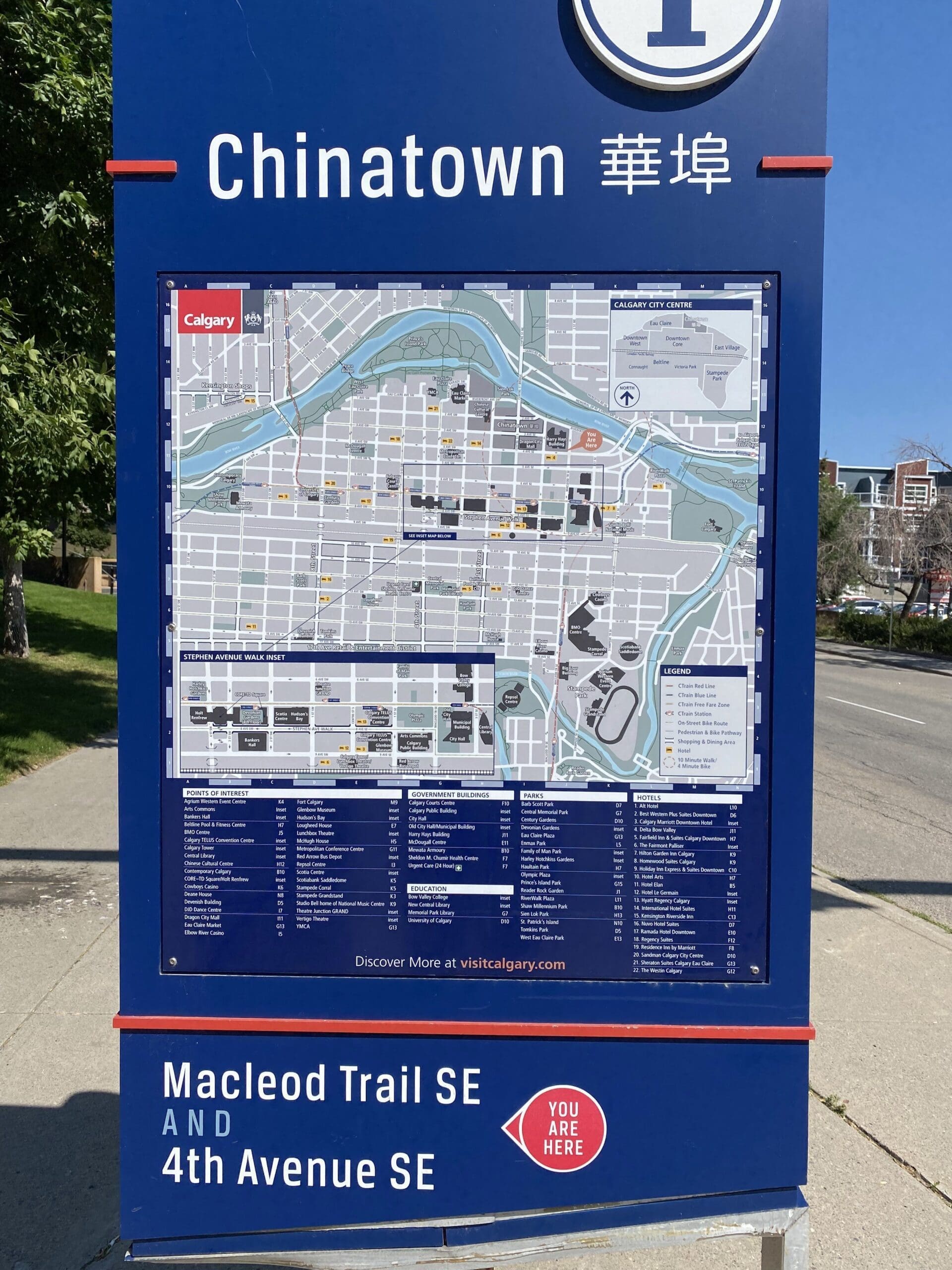 Sien Lok Park is a small green area in the middle of downtown with some interesting artwork situated in and around the park. Most definitely, it's worth a stroll through.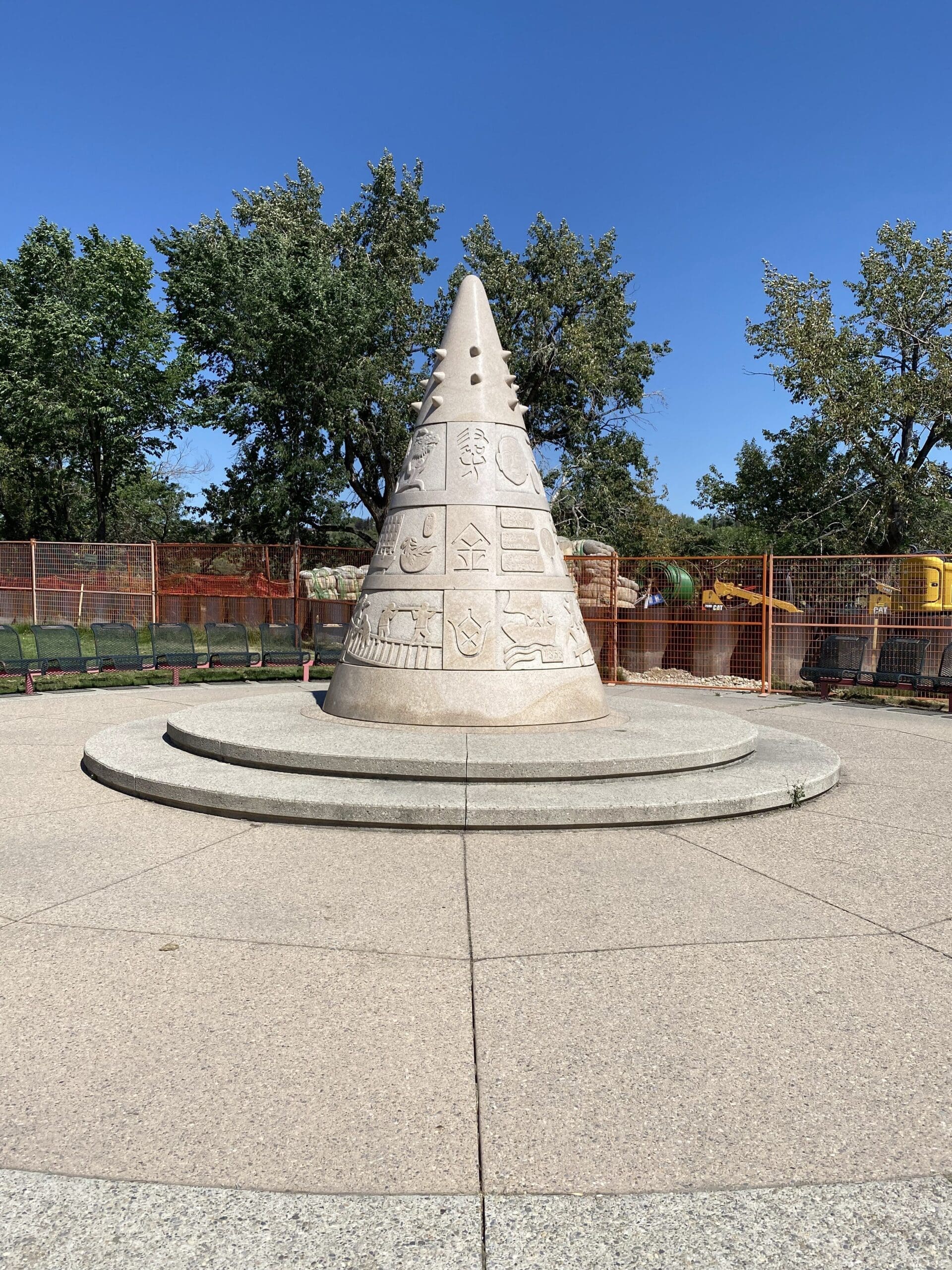 Fort Calgary
Fort Calgary is located at 750 9 Ave SE, Calgary, AB
Learn how these lands are significant to Indigenous peoples and have been since long before 1875, when Fort Calgary was established by the North West Mounted Police. Through a series of exhibits you will take a guided or self-guided audio tour to learn more about the Metis and the history here.
Eau Claire Market/Plaza
Eau Clair Market is located at 200 Barclay Parade SW, Calgary AB
Significant improvements are planned, and in fact already underway for the Eau Claire area. As a result, you will find walking through Eau Claire and Riverwalk/Bow River Pathway to have a few detours. It's still worth a visit to check out all the shops. Once complete we look forward to seeing all the improvements.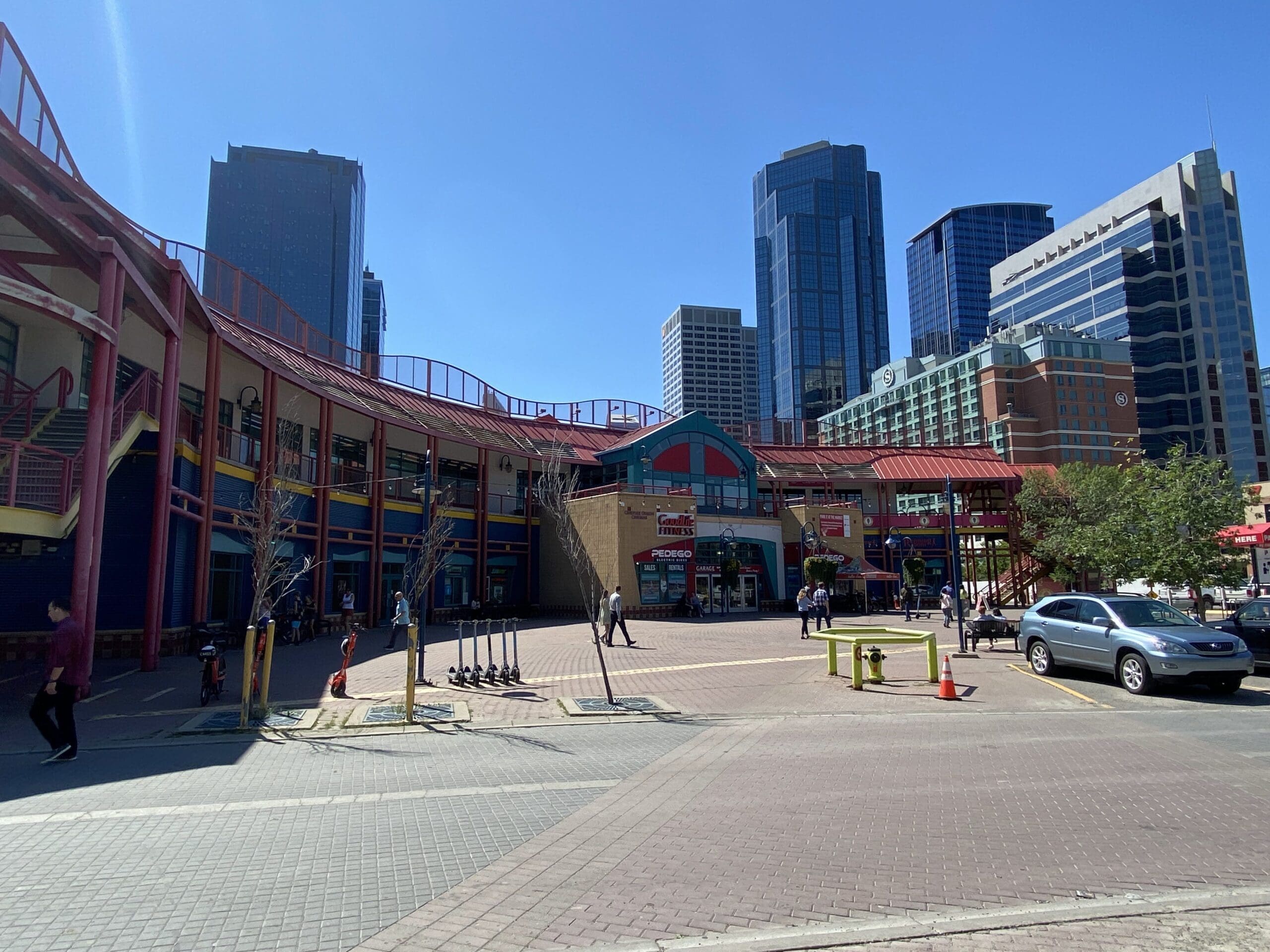 CORE Shopping Centre and Devonian Garden
CORE Shopping Centre is located at 324 8 Ave SW, Calgary, AB
Devonian Gardens is located within the CORE Shopping Centre
Devonian Gardens is an indoor garden area, an oasis to relax, refresh, and just generally hang out on a cold Calgary winter day, or in the summer too. We sat for far longer than we anticipated, however the tranquil environment certainly made us slow our day down.
Note: There is also a children's play area next to the gardens.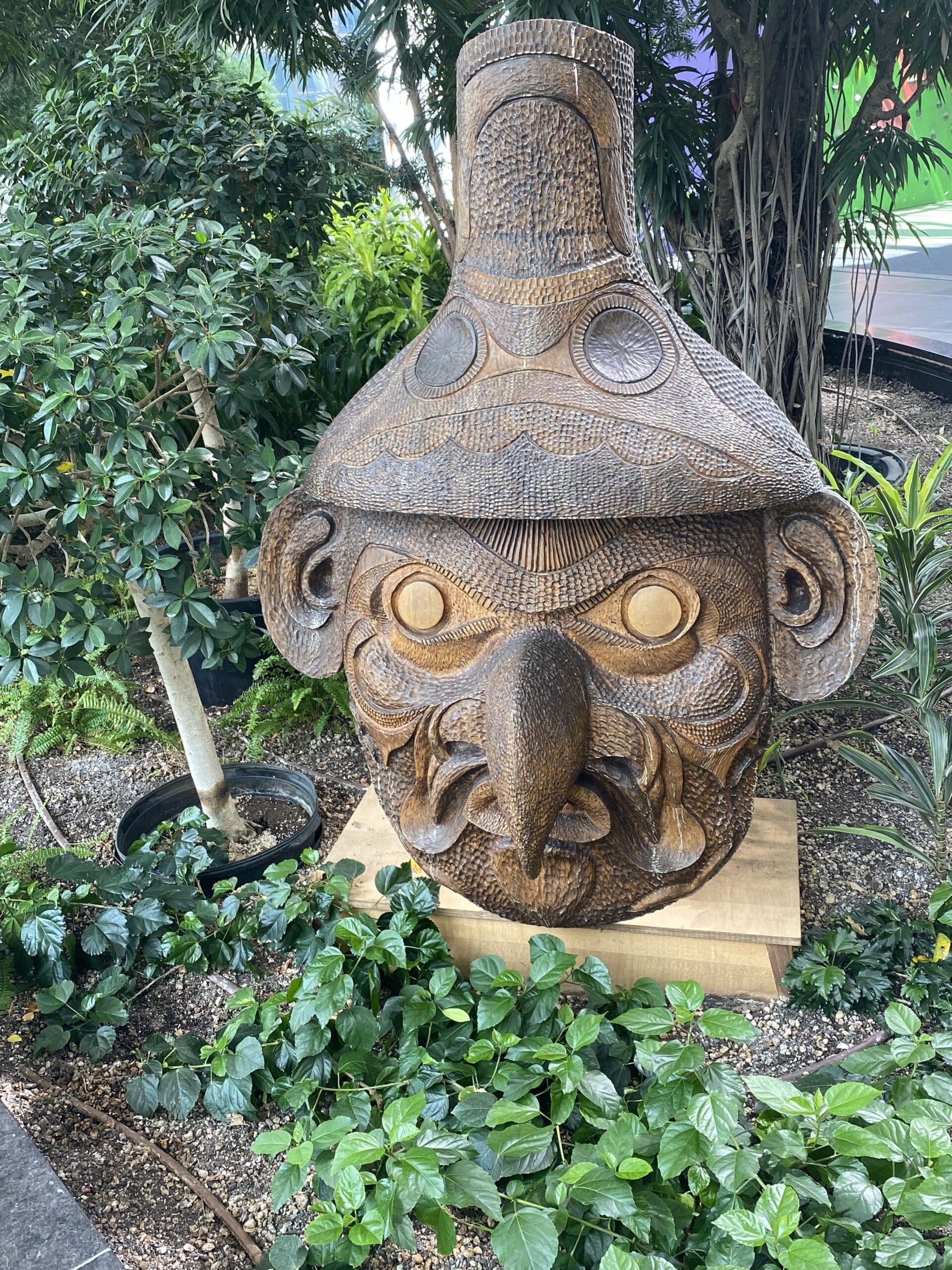 Famous 5 Statues
The Famous 5 Statues are located along 8 Ave SE, Calgary, AB
These statues are of five women: Irene Parlby, Louise McKinney, Nellie McClung, Emily Murphy and Henrietta Muir Edwards, all from Alberta. The women appealed a 1928 decision made by the Supreme Court ruling stating women could not be appointed to the Senate because they were not "qualified persons". As a result of their appeal, this decision was reversed on October 18, 1929 by the Privy Council. This has come to be known as "The Persons Case".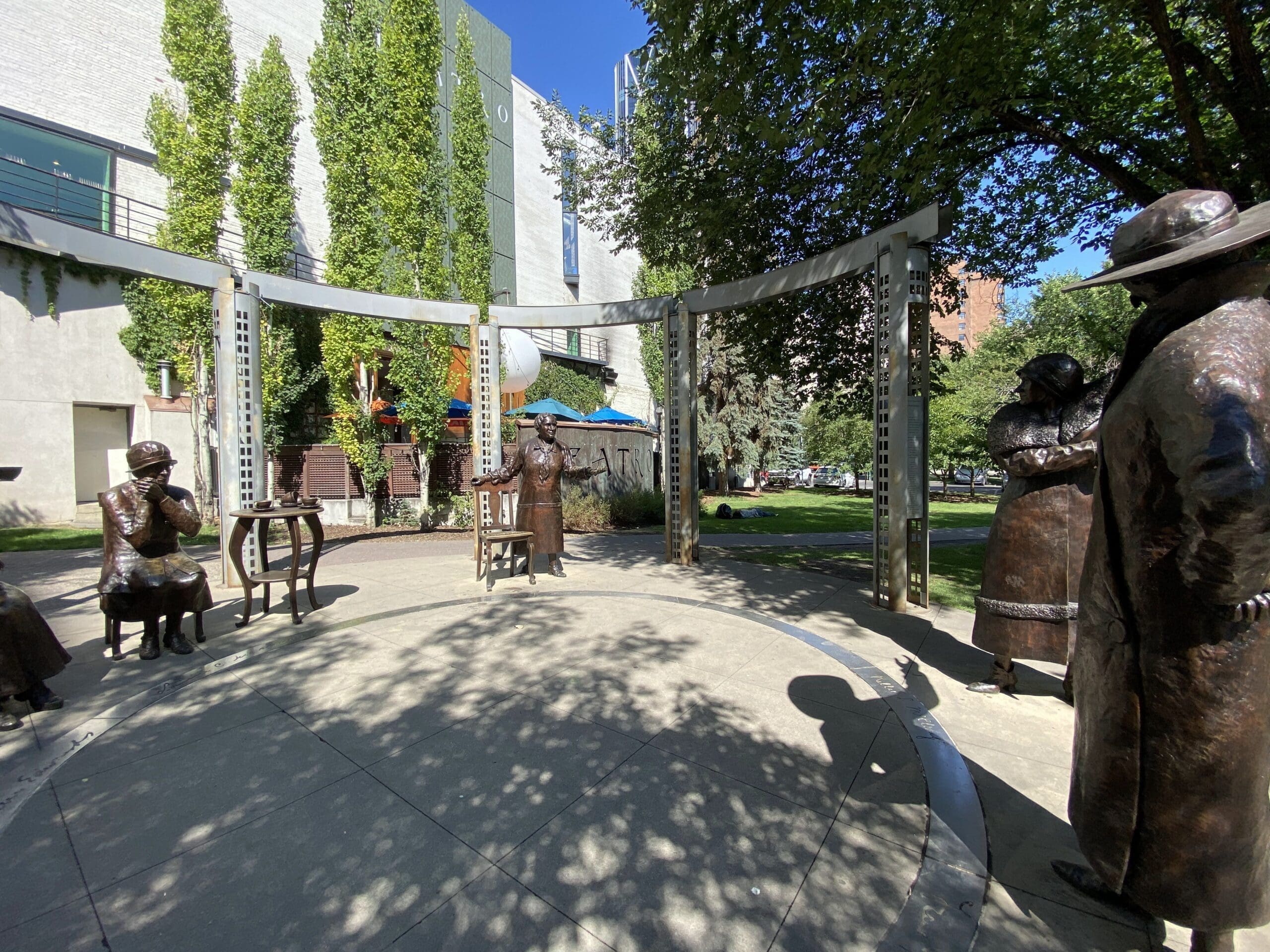 Olympic Plaza
Olympic Plaza is located at 228 8 Ave SW, Calgary, AB
This is a wonderful gathering space for community in the downtown core. There's a fountain in the spring & summer, and in the winter, there's a skating rink to enjoy. Olympic Plaza was built in 1988 for the Olympic Winter Games.
Studio Bell – Home of the National Music Centre
Studio Bell is located at 850 4 St SE, Calgary, AB
A collection of over 2000 pieces helps to tell the story of Canada's music. This place is a museum with exhibits, but it's also a place to come and watch performances and of course, listen to music. With 160,000 square feet spread out over five floors, without a doubt, there's a lot to explore and enjoy. Check the website for hours of operation and admission requirement and prices.
Central Library
Calgary Central Library is located at 800 3 St SE
We like libraries, and find they often reveal a "personality" of the community we're visiting. In all likelihood, this is because the buildings are filled with people in the community. These modern, architecturally designed libraries are a a feast for the eyes. There is a lot of space and activities in this library for the children to explore, as well as plenty to keep the adults occupied.
Shaw Millenium Park
Shaw Millenium Park is located at 1220 9 Ave SW, Calgary, AB
According to the City of Calgary website, this site contains the largest free outdoor skate park in Canada. There is also a stage and amphitheatre for outdoor events, basketball and beach volleyball courts, a waterfall and a clock tower. This is a beautiful area to visit on your next trip to Calgary.
Art Commons & Jack Singer Concert Hall
Art Commons is located at 205 8 Ave SE, Calgary, AB and Jack Singer Concert Hall (is located at 225 8 Ave SE, Calgary, AB
Are you looking for live entertainment in downtown Calgary? If so, check out upcoming events at the Art Commons or to purchase a ticket. Also, if you want to check out the galleries and exhibitions free to the public, click here to see what's on now.
The Palace Theatre
The Palace Theatre is located at 219 8th Avenue SW (Stephen Ave), Calgary
Originally built in 1921, the Palace Theatre was carefully renovated to maintain it's historical charm. Subsequently, in 1996, this beautiful theatre was declared a National historic site. Check the website for upcoming events while you're visiting.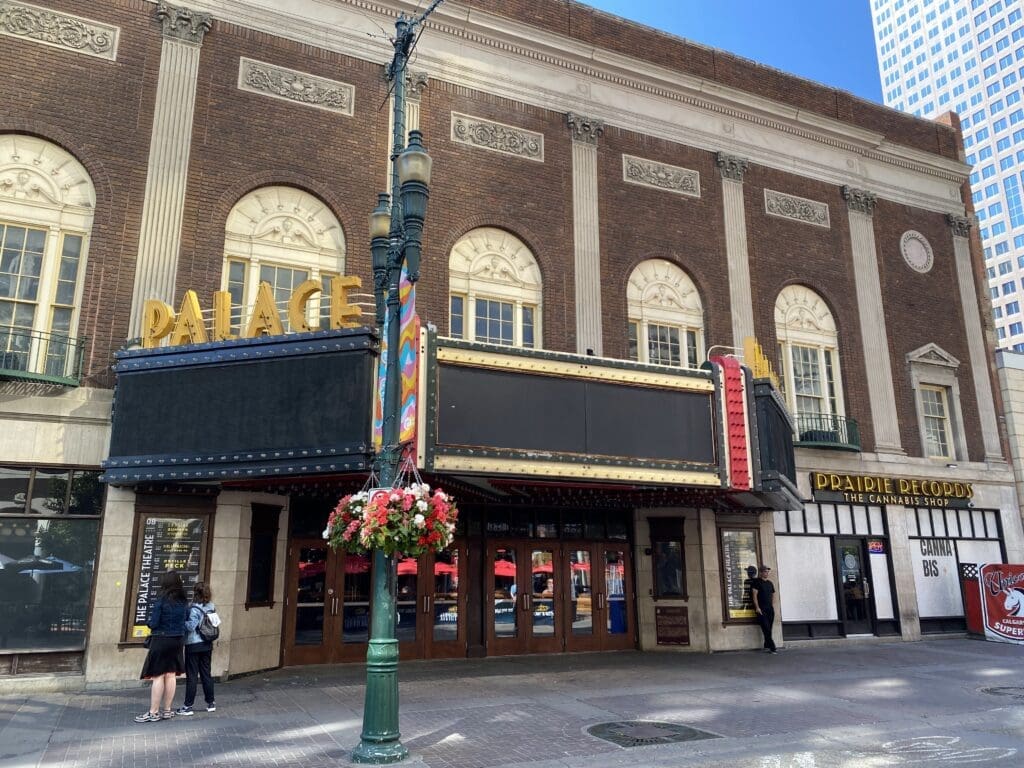 Calgary Riverwalk and Bow River Pathway
We look for water to walk around in whatever city we visit. At Riverfront Avenue you can either walk towards East Village on the Riverwalk, or you can go the other direction on Riverfront Avenue and travel past Sien Lok Park where the walkway becomes Bow River Pathway.
Last time we walked the Bow River Pathway, there were quite a few detours, however the pathway was extremely busy with lots of people in the area taking advantage of the warm sunny weather.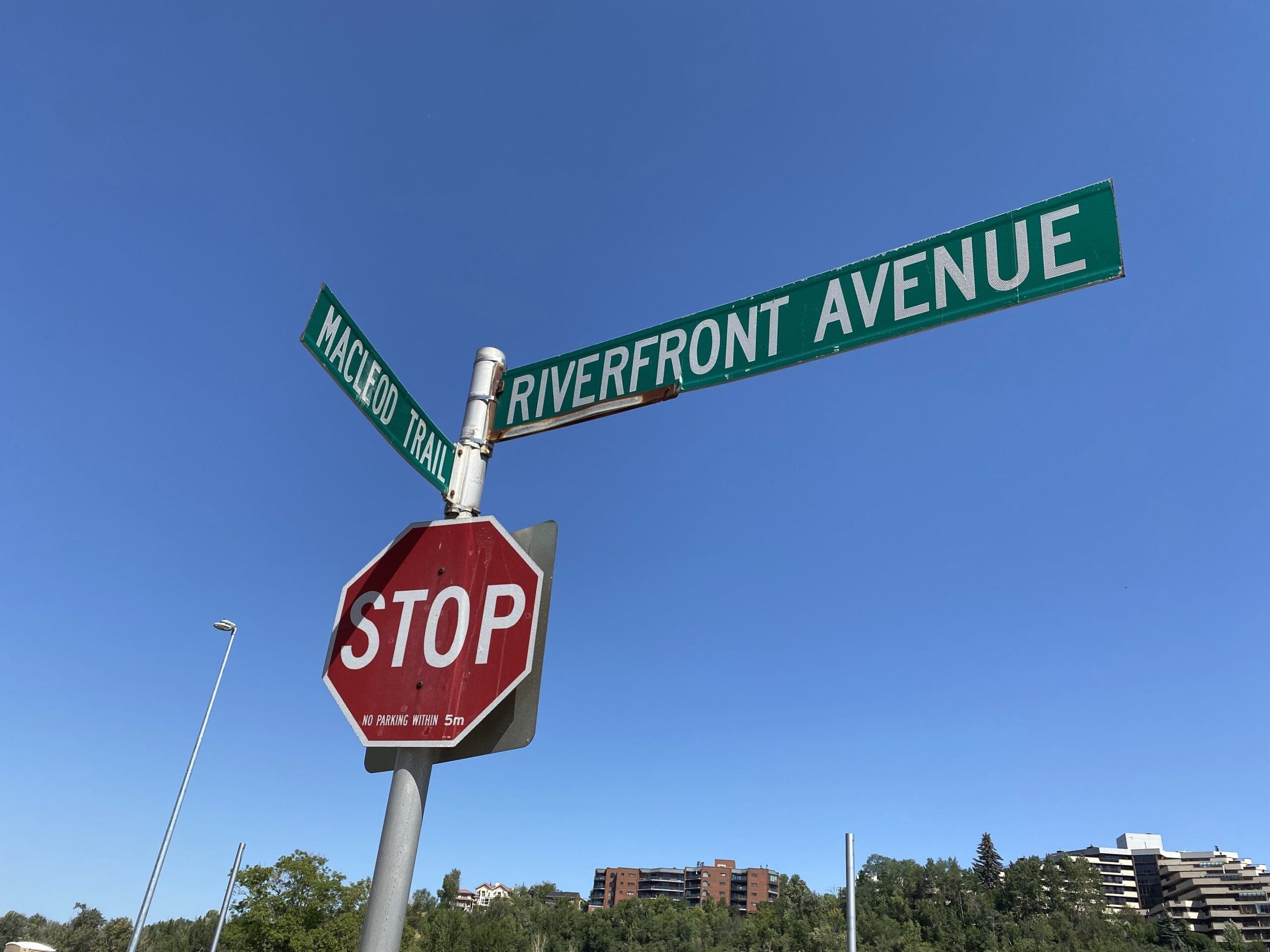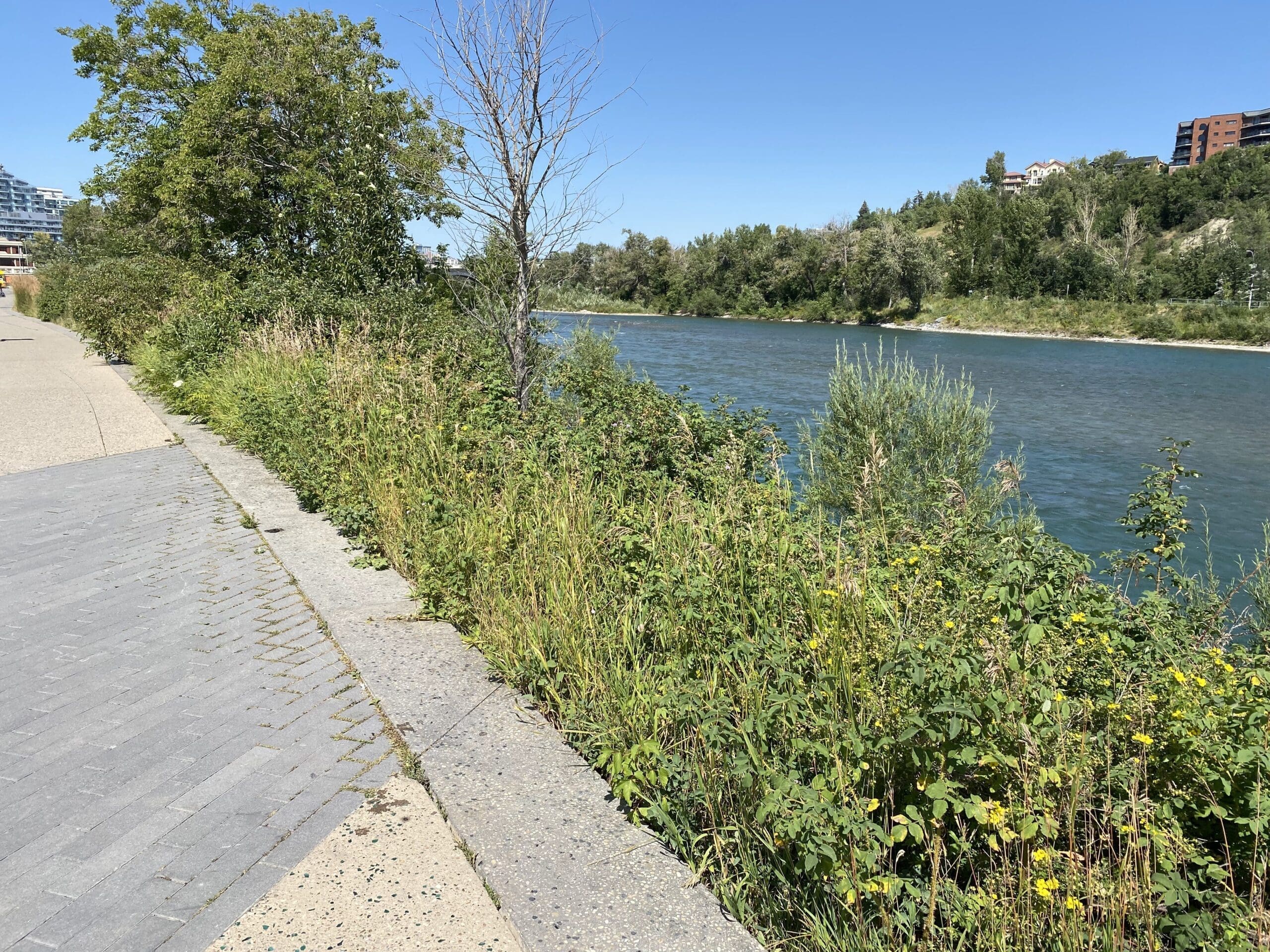 Jaipur Bridge
The Jaipur Bridge is located along the Bow River Pathway
This new pedestrian bridge opened in June, 2022. It replaced the old 50 year old bridge as it had reached it's lifespan. Finally, following the re-building, the bridge once again connects the Eau Claire area with the south part of Prince's Island Park.