3 Days in Billund Denmark
This is our list of the best things to do when you only have 3 days in Billund Denmark. We last visited Billund Denmark in May 2019 as part of our Denmark to Norway Trip. Our trip destination began and ended in Billund as we were there for a once in a lifetime experience, the Lego Inside Tour.
We were actually in Billund for a total of five nights, though the first night was simply to check into Hotel Legoland, leave our luggage at the hotel so we could travel through Denmark and Norway before returning to Billund from Bodø Norway a couple of weeks later.
When we returned to Billund, two and a half days were dedicated to our Lego Inside Tour Exclusive Event experience, which included of a tour of the LEGO factory to learn how LEGOs are made along with a visit to Ole Kirk Kristiansen's house. For more on our awesome once in a lifetime experience, make sure to read our post!
How we travelled to Billund Denmark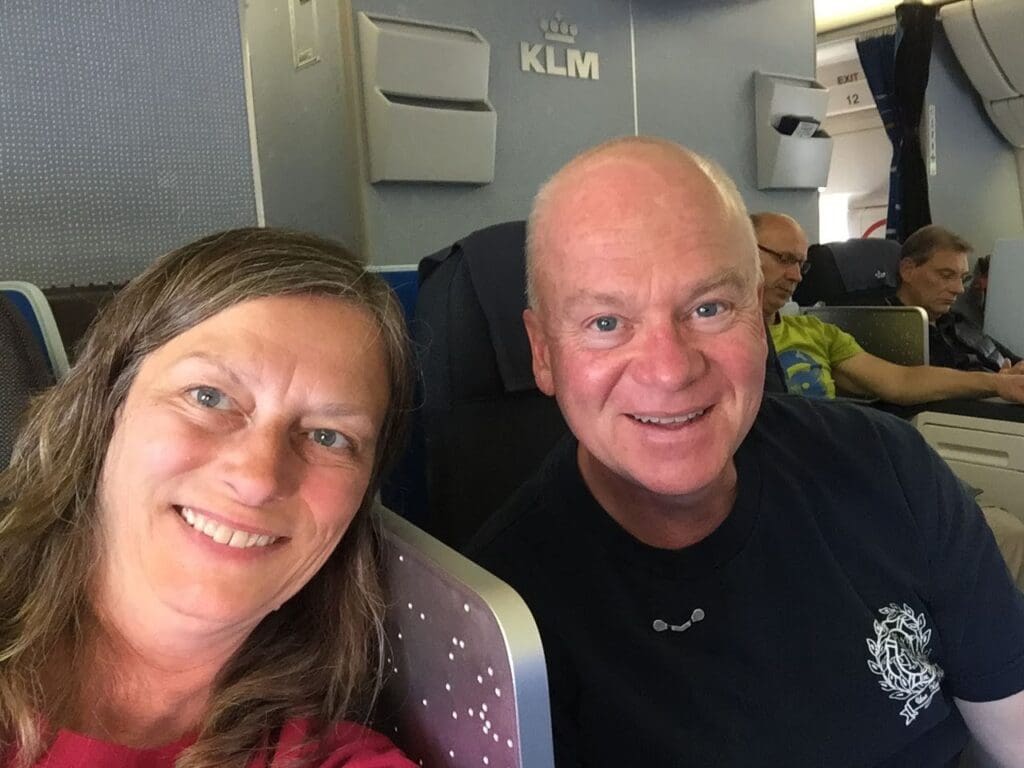 We flew into Billund originating from our home in Victoria British Columbia Canada. We used Westjet Airlines to get from Victoria to Vancouver, then from Vancouver to Billund we flew with KLM Airlines. Due to the length of the flight (9 hours from Vancouver), we splurged and upgraded to business class seats.
We use Westjet quite a bit in our travels as it's somewhat flexible and you can earn points for flying with them. In addition, it's always a treat to fly with KLM. As a result we've collected a few of the KLM Dutch Houses over the years.
We booked well ahead of time, as we had very specific dates to attend the LEGO Inside Tour (LIT). Our trip was completely planned around the LIT.
When you arrive at the airport in Billund, you may be surprised at how quick the taxi ride is from the airport to your hotel. The Billund Airport is the second largest airport in Denmark and was originally built by the LEGO Group, however it is now independently owned.
After our long flight, we were happy for the short ride to the hotel.
When we left Billund, we walked to the airport and it's do-able, though with a lot of luggage, it can be more challenging.
Things to Do in Billund Denmark
Billund is the home of Lego. If you're a fan of Lego, you will no doubt want to go to Billund at some point in your travels. You will find there are lots of things to do in Billund for the whole family. This is a place for all kids (young and old) to have fun!
While we were in Billund for 5 nights, we spent more than half of our available time at the Lego Inside Tour. Therefore we didn't have time to participate in activities outside of Billund, although there are many. Check out the Be Happy Pass covered later in this post for more details.
We recommend you plan first what activities you and your family would like to participate in. You will quickly see that three days probably won't be enough time to do everything. If you are fortunate enough to go on the Lego Inside Tour, you may want to consider adding an extra couple days at the front end of your trip to do some other activities a little further from town.
No matter what, take extra luggage. You will undoubtedly be purchasing some Lego kits and souvenirs to take home with you.
Legoland Billund
Legoland Park is the original Lego amusement park, and the first in the world, opening in 1968. This year, in 2022 they've opened eight new building attractions. There is so much to do and see in Legoland. We could have spent much more time there than we did.
Walking around all the miniature towns and villages along with viewing the themed displays was so much fun and one really can appreciate how much time went into each and every display.
Lego Inside Tour
This is one of the most if not the most amazing experience a Lego Fan will have, truly and likely to be a once in a lifetime experience. You won't be able to just show up for an Inside Tour. It's a process. Read our Lego Inside Tour Exclusive Event experience for more details on this activity.
Lego House
Describing our experience at Lego House is a little like describing play; meaning simply that you don't usually describe play, you just enjoy it. Each person's experience at Lego House will be unique to them. Doesn't that sound amazing and somewhat intriguing? It was and it is!
The Lego House structure is designed as if large Lego Bricks are built on top of each other. It's a unique design as incredible as the Lego brick itself and the architectural design has been the recipient of numerous awards. We spent quite a bit of time walking on top of the building, stepping up and climbing around and through the various brightly colored building blocks.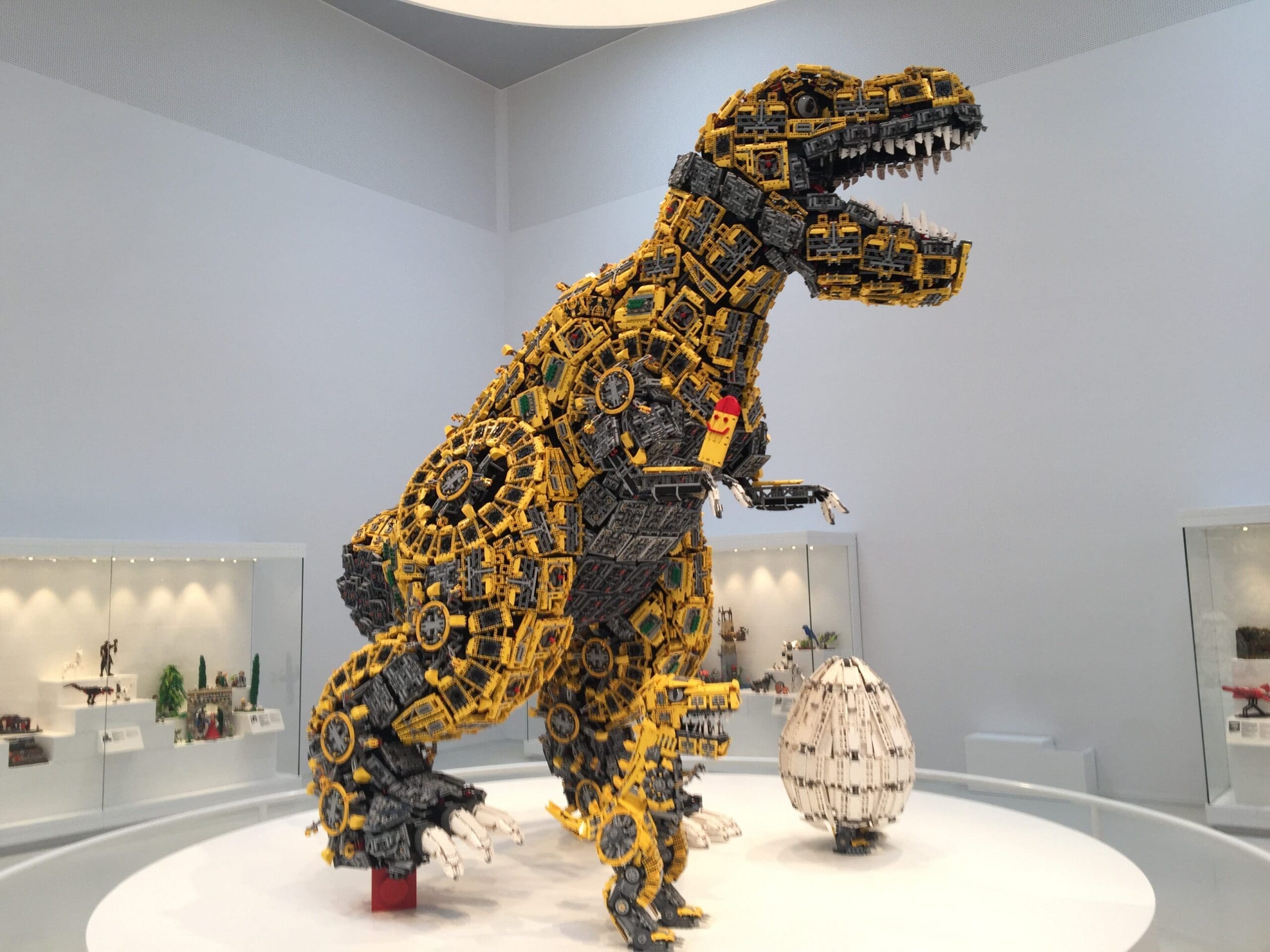 Inside there are different colored zones intended to experience Lego in a variety of hands-on ways. Also inside is a restaurant like no restaurant you've ever been to before, a museum, and a store. There are tons of Lego Models larger than life, built and apparently changing from time to time. The Tree of Creativity lives here. You will spend hours at Lego House and still want to return to experience it again.
Get the "Be Happy Pass"
Attractions in and around Billund are noted in the Be Happy Pass for kids. The Be Happy Pass offers badges as the kids complete experiences, so it becomes a keepsake for your family at the end of your holiday. Some of the experiences noted in the Be Happy Pass are Legoland, Lego House, Lalandia, WOW Park, Kongernes Jelling (part of the Danish National Museum) Gorilla Park Vejle, and much, much more!
Some of these activities are located outside of the Town of Billund, so you will have to add tours or other transportation costs, depending on which activities you choose to partake in.
Where we Stayed in Billund Denmark
We stayed at Hotel Legoland the first night before flying to Copenhagen the next morning. We enjoyed our short overnight stay at this hotel. The staff was extremely accommodating, and we had breakfast in the hotel the next day.
A couple of weeks later, on our return to Billund, we stayed at the Legoland Castle Hotel. We were here for the Lego Inside Tour. We felt incredibly spoiled in the Castle and our stay added to that once in a lifetime experience.