Final Sunrise of 2021 over Victoria harbour
We love sunrises and sunsets. We choose the properties we live or stay in, at least in part, on how well we can see sunrises and/ or sunsets. Certainly there are changes throughout the year which determine how visible these daily occurrences are, however it's an important aspect of life for us. This Final Sunrise of 2021 over Victoria harbour was beautiful this morning. It caused us to reflect on this past year as we look forward to the future New Year 2022!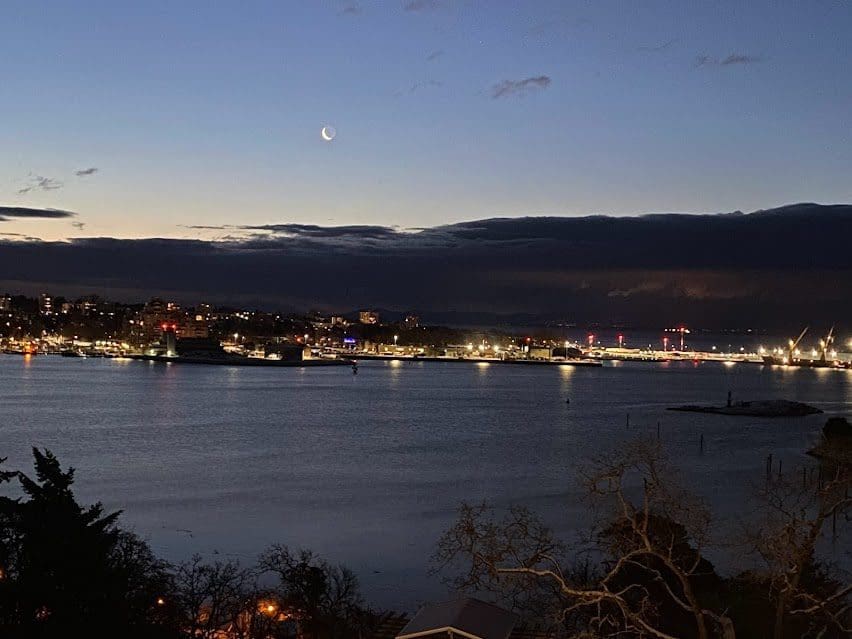 Each sunrise is unique.
No two sunrises (or sunsets) are exactly the same. This thought causes us to get out of bed early most days. Seriously. Being a morning person (Gail, not Paul 🙂 ) and enjoying sunrise means there's an automatic motivation to greet each day! In summer, in B.C., and Gail growing up in Alberta that's definitely early. Sunrise this morning was actually after 8:00 a.m. For most people not too early to enjoy from their own unique perspective!
To truly enjoy sunrise, you need to be available before sunrise.
If sunrise is at 8:05 a.m., like it was this morning, you will miss the best part if you simply look outside at 8:05 a.m. The colors and sounds of sunrise occur earlier. Our first picture was taken at 7:12 a.m. and other subsequent pictures taken just after 7:30 a.m.. Watching the sunrise and listening to the sounds of nature before can offer you an overwhelming sense of peace and tranquility to start the day. You will sometimes find Gail sitting in the dark on our deck before sunrise, and Paul sitting in the almost dark on our deck just before and after sunset.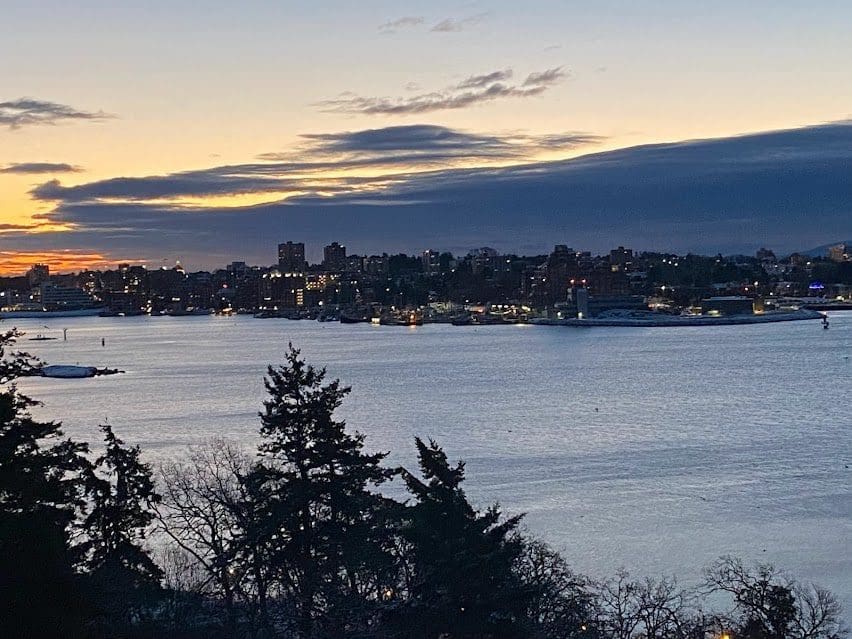 For more information on the three stages of twilight which occur twice daily at sunrise and at sunset, click here.
How do we know what time sunrise and sunset is?
There are many resources that will tell you when this occurs each day in your area. The easiest for us is on our iphone weather app.
We're not sure if you've been convinced to get up early to take in the next sunrise, however sometimes it's about remembering to look outside if you're already up.
Enjoy the last day of 2021! It will not happen again.