Kingfisher Oceanside Resort and Spa
We had a relaxing and lovely time staying at the Kingfisher Oceanside Resort and Spa in June, 2021.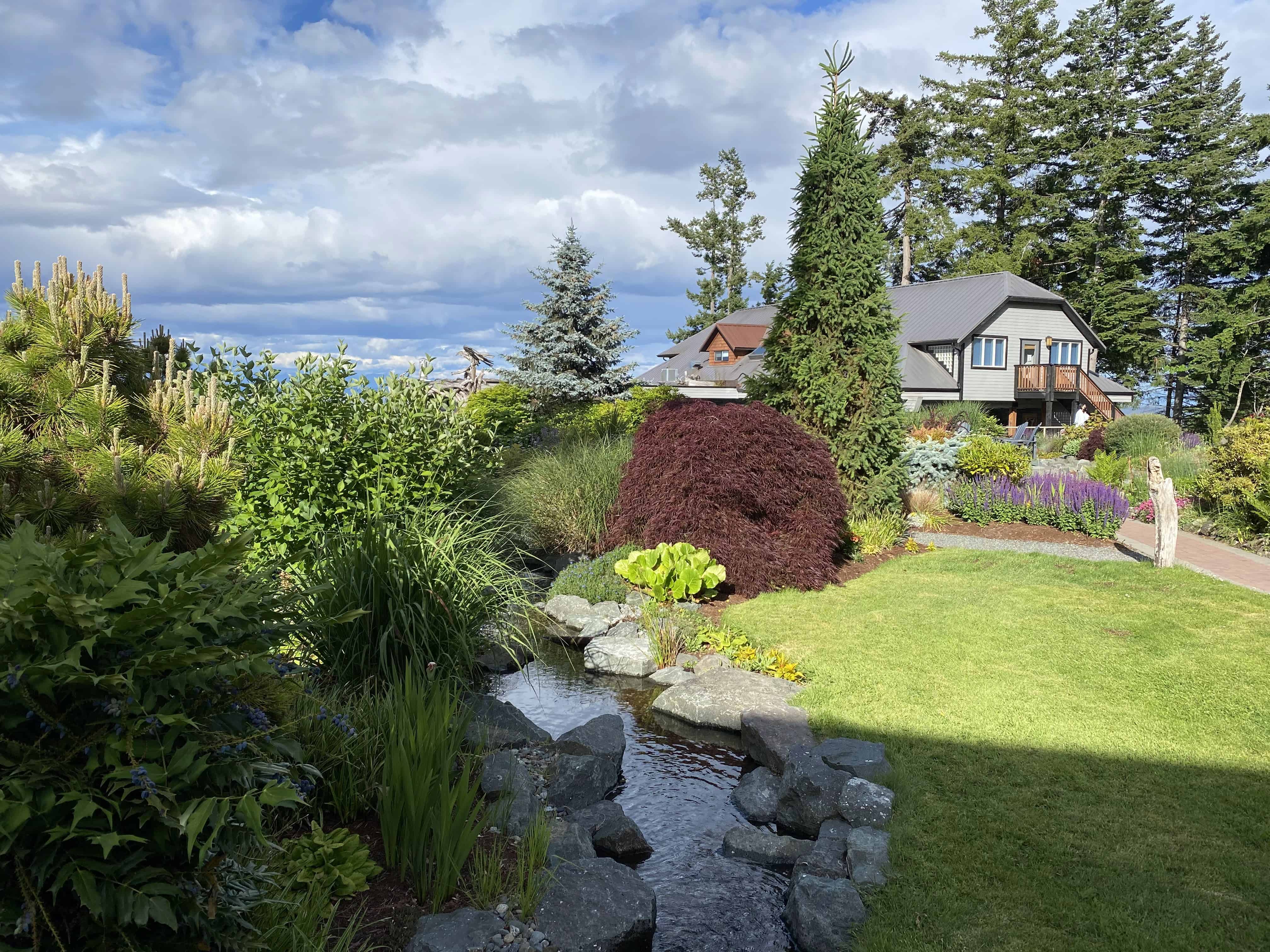 Our Decision to Go
The pandemic felt limiting and restrictive. We wanted to get away for a couple of days while still being careful. It had been months since we'd gone anywhere at all. Even though most of our friends and family had gone on road trips, camping, hiking, eating at restaurants, we had seemingly adopted a careful and cautious "stay at home" approach to the pandemic.
Sure, we went on our daily walks around the neighborhood, largely avoiding proximity to other people whenever possible. Exploring new areas to walk was fun, as we'd opted for quieter off the beaten track walks.
---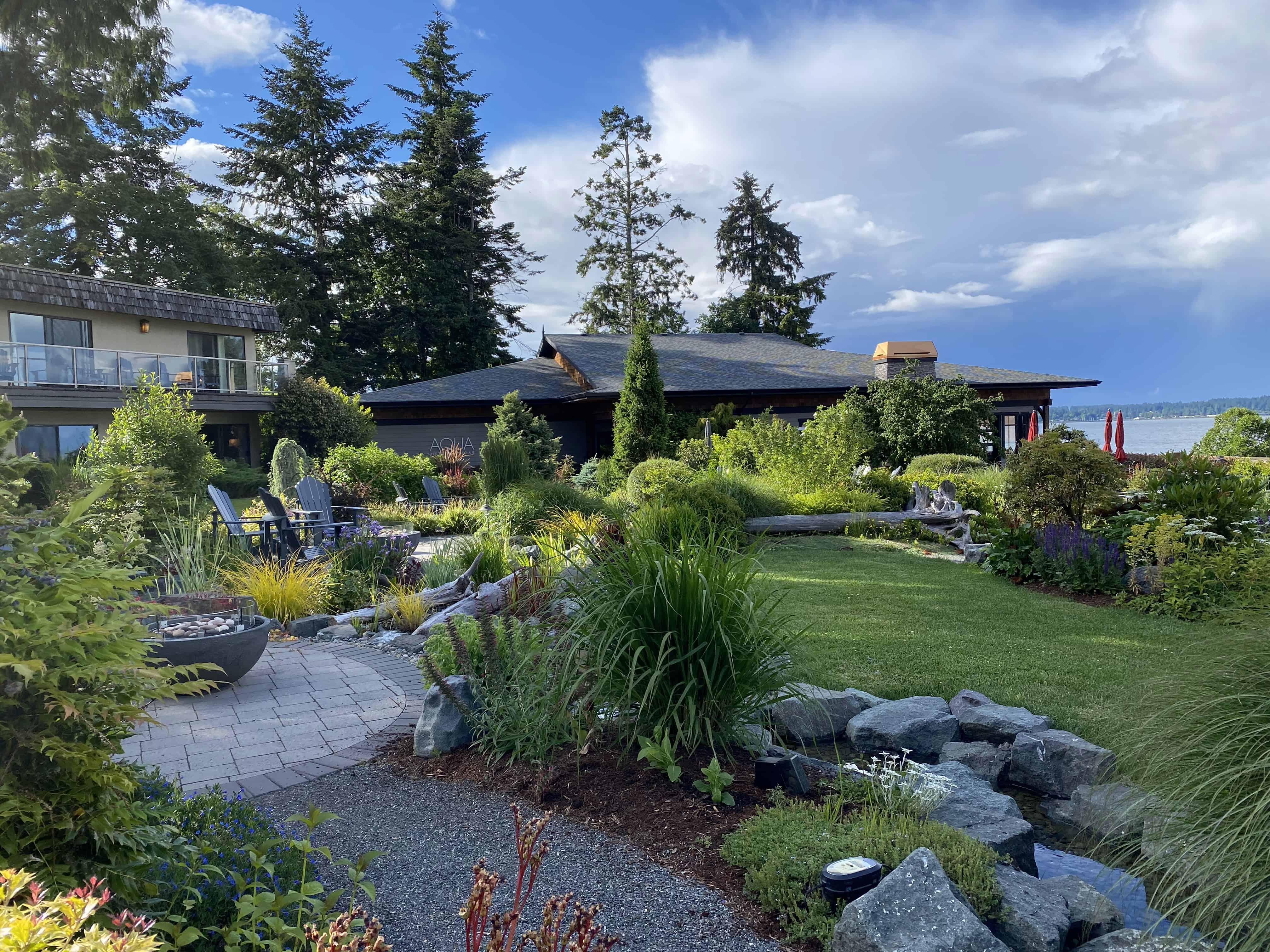 We decided it was time to do something different to celebrate our wedding anniversary. Travel restrictions had just been lifted to allow us to travel outside of our health authority. We chose to remain on the Island anyway. After all, there were parts of Vancouver Island we still hadn't explored. We could still be safe and travel close to home.
After doing some research, based on what type of escape we wanted , we chose to book a lovely room at the Kingfisher Oceanside Resort and Spa. For us, it seemed a good mix of being in nature not too far from home combined with the pampering we wanted for our anniversary celebration. The drive was only about two and a half hours long.
We chose mid-week, partly because the price was lower, however it also luckily coincided with our actual anniversary.
We completed our errands, then hit the road from Victoria to Royston, B.C. We remained on the main highways (#1 & #39). The drive was lovely, passing many small towns and larger towns along the way. There were several places we could have stopped, however we had dinner reservations so Paul kept driving.
When we arrived at the Kingfisher, we easily checked in with the front desk and made our way to our room. The room was beautiful and spacious and had a pleasing view of the ocean. There was a deck through sliding doors, and we took a few minutes to enjoy the view. This would be our room for two nights. As we had a little time before our dinner reservation, we decided on a short walk along the ocean.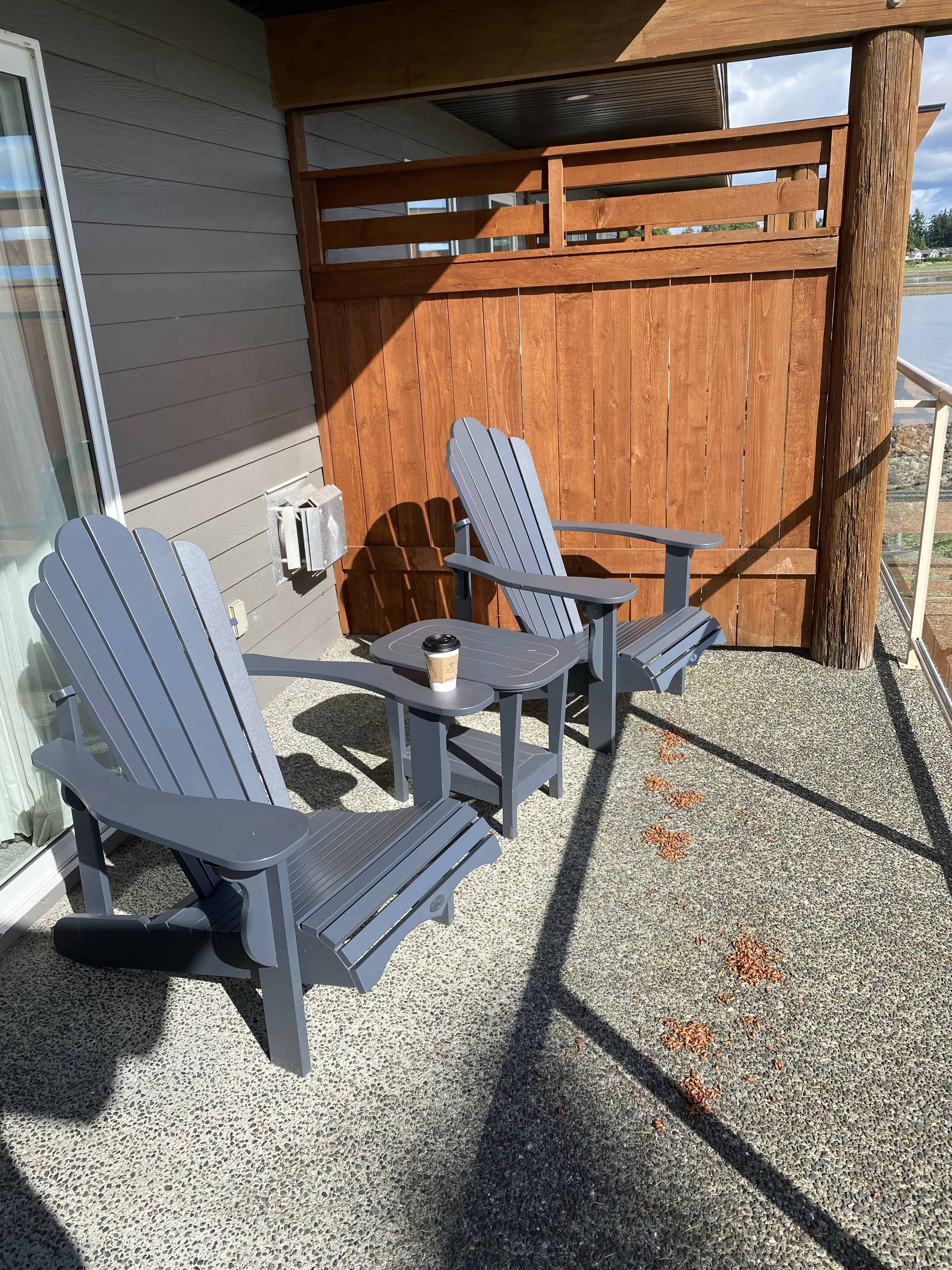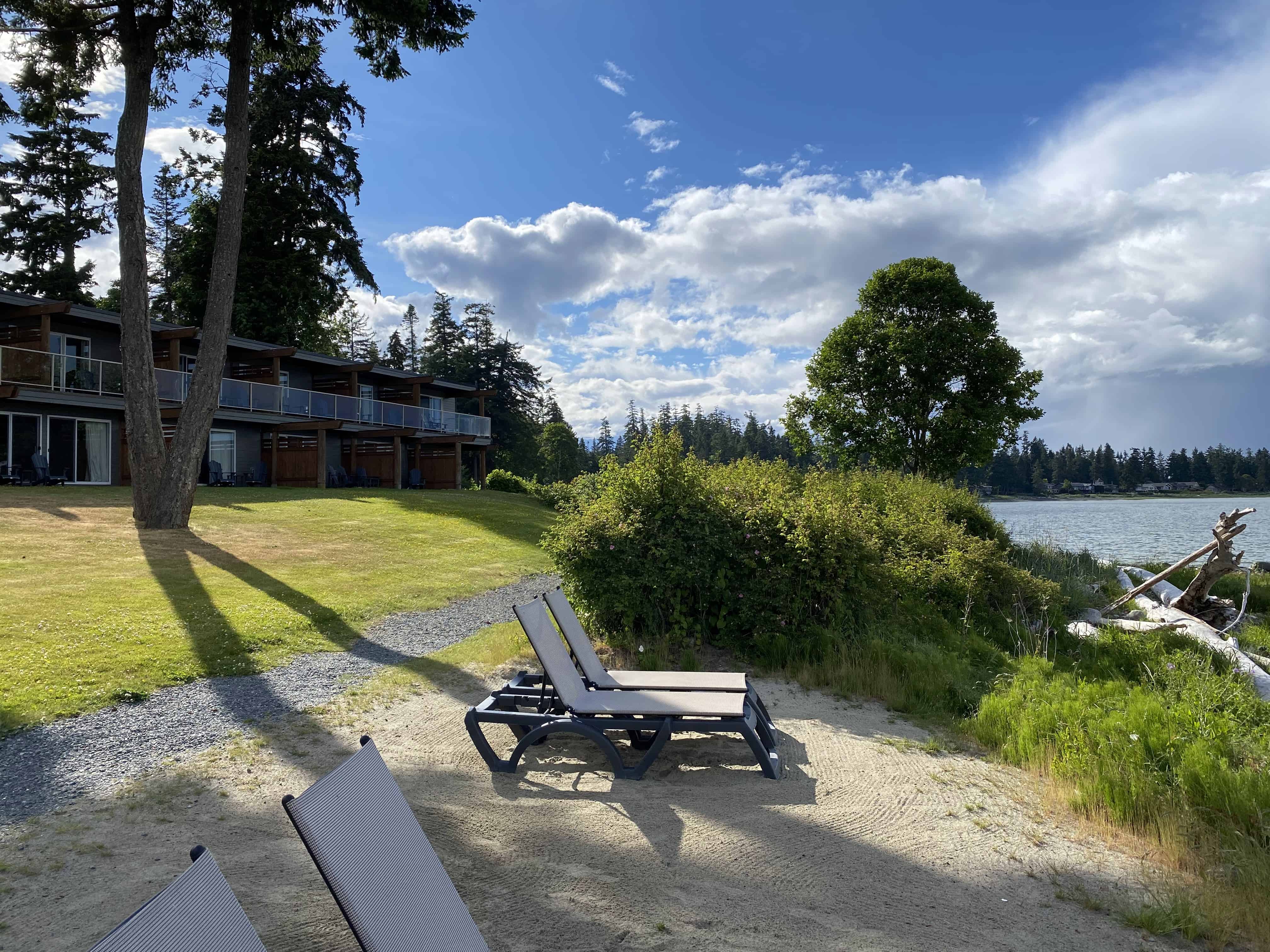 The Restaurant – Ocean7 Restaurant | AQUA Bistro & Wine Bar
We then proceeded to dinner. Even though our reservation had not been updated with the change we made the day before for a later time, they still sat us at a table. There was no drama, and we were made to feel very welcome.
This was actually the first time we had been to any restaurant since March, 2020. It was more than a year later. For sure this felt strange. Wearing a mask until seated, then taking it off while seated seemed surreal at first. Some folks would forget to put their mask on when they got up from their seat to go to the washroom. Inevitably, another patron or their spouse would remind them. In shock and remembrance, they would quickly grab their mask and apologize to anyone and everyone around them. What a world it had become. Still, it was nice to be out at a restaurant together on our anniversary.
The food throughout was awesome! During our stay, we enjoyed two dinners, two breakfasts and one lunch. Our meals arrived to our table looking like art. The unusual food combinations presented to us tasted as good as it looked. This was a real treat for our palates.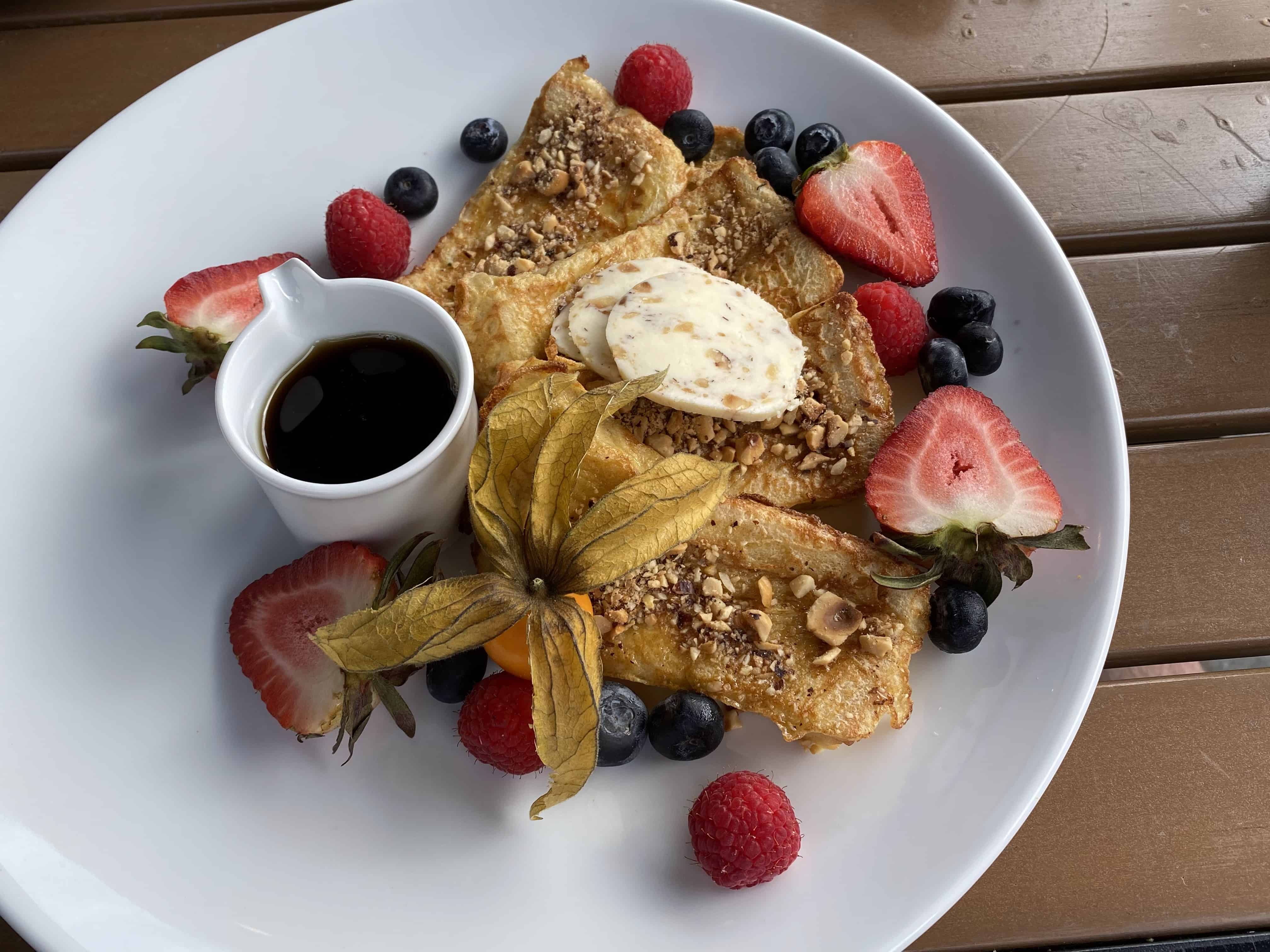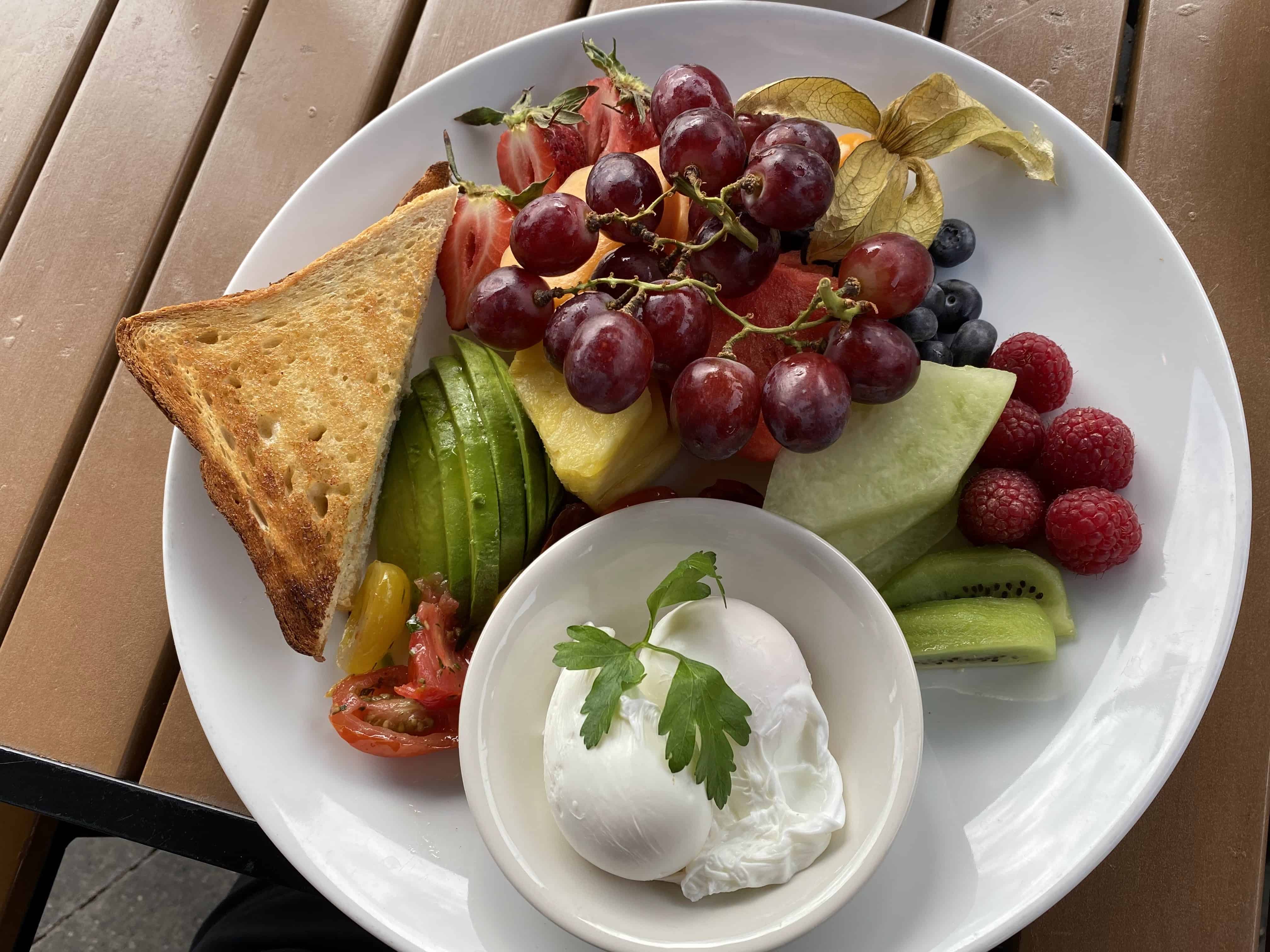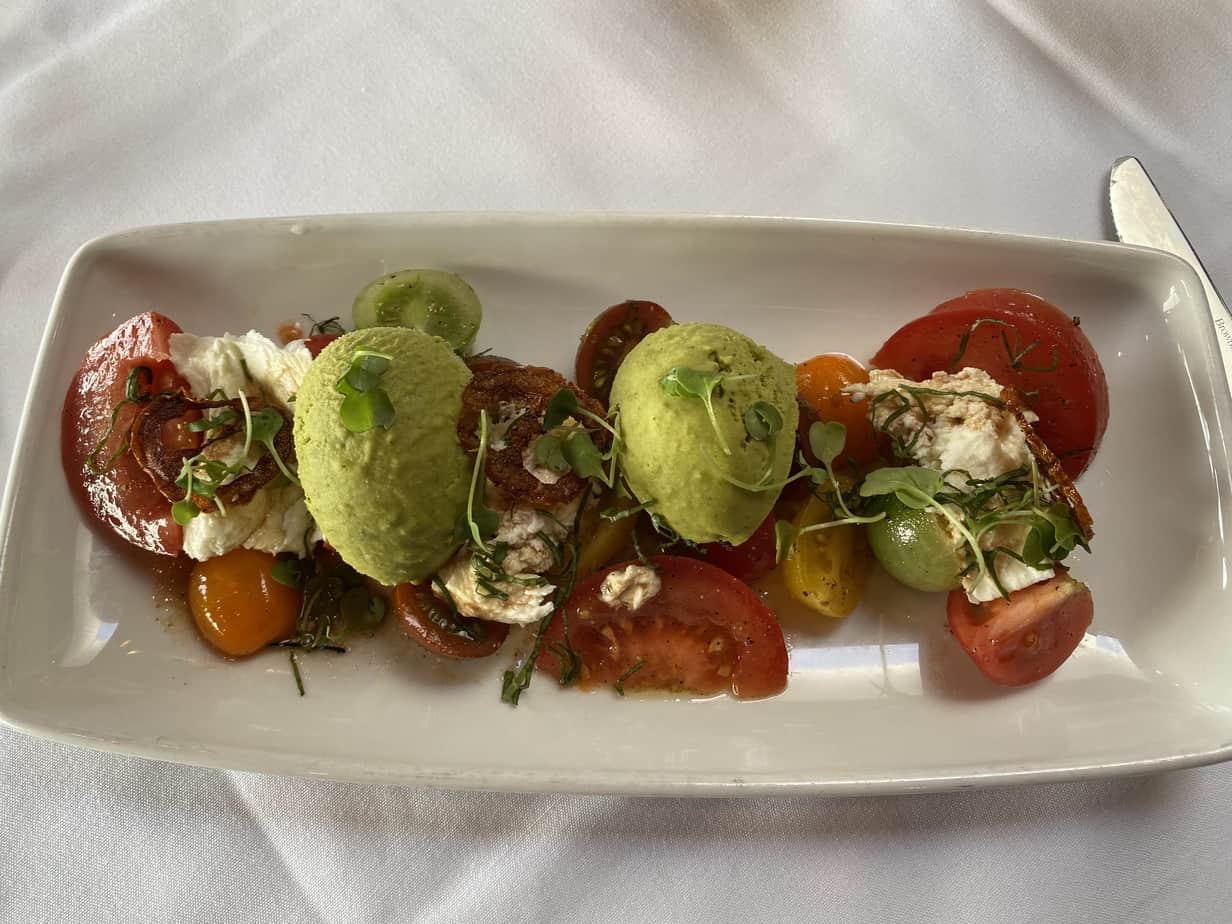 The Spa
We had pre-booked the Pacific Mist Hydropath when reserving our room. The next morning we awoke, had breakfast and went for a walk before our Pacific Mist Hydropath experience. When we entered, due to physical distancing requirements, we had a pre-determined and specified amount of time at each element along the hydropath. It was clearly communicated by the staff before we began, and we found there was enough time at each section.
Definitely feeling more relaxed than when we went in, we returned to our room, rested a bit before our pool time – also pre-booked due to physical distancing requirements. We enjoyed the sauna, the hot tub, the pool and the steam room.
Lunch, walks, dinner, sitting on the deck. There was absolutely no stress in this day. We felt pampered and relaxed. There are several seating areas on the property with fires to keep you warm. Private little conversation zones for you and others to meet if you choose. We sat by the fire, chatted and laughed.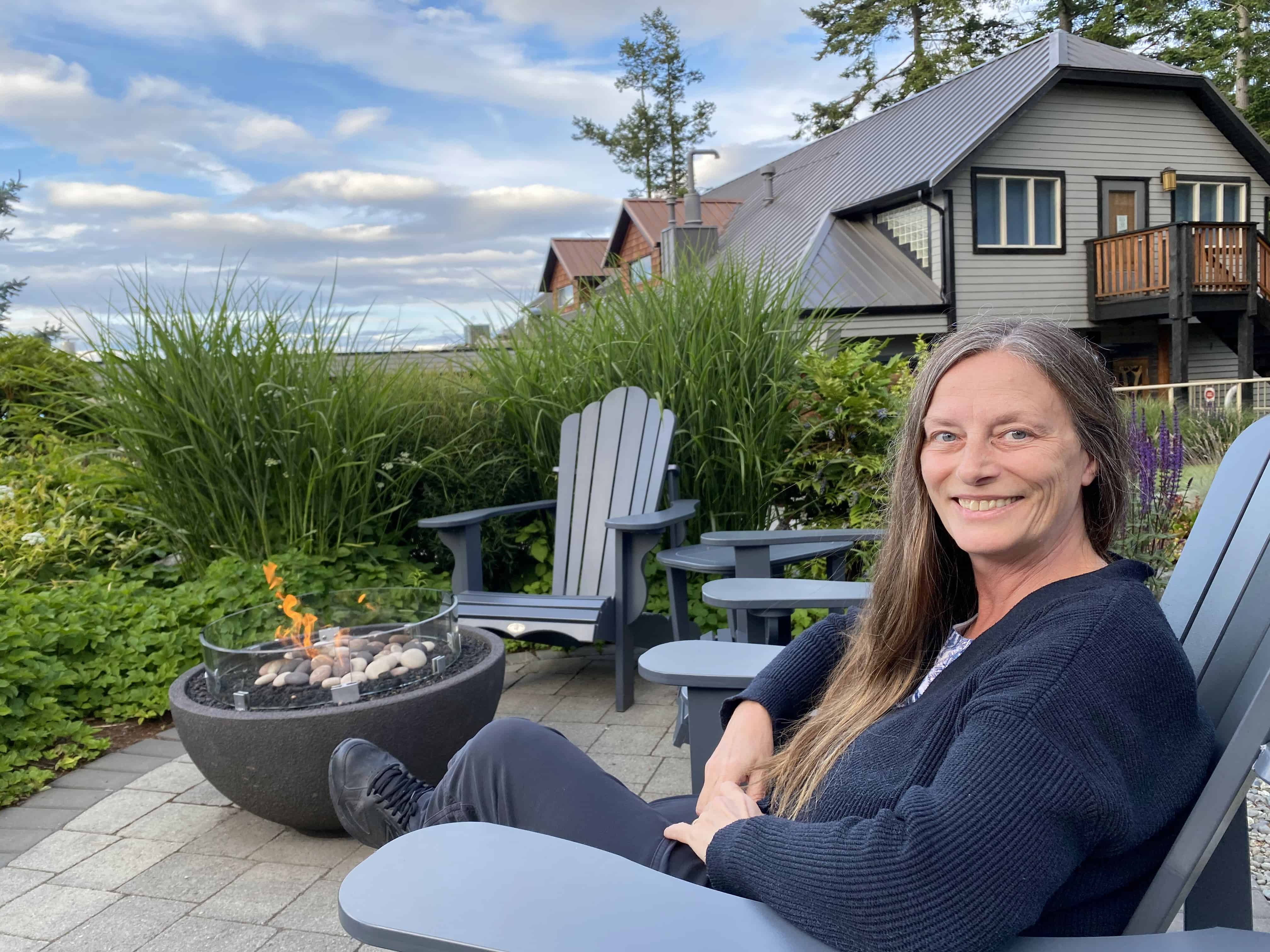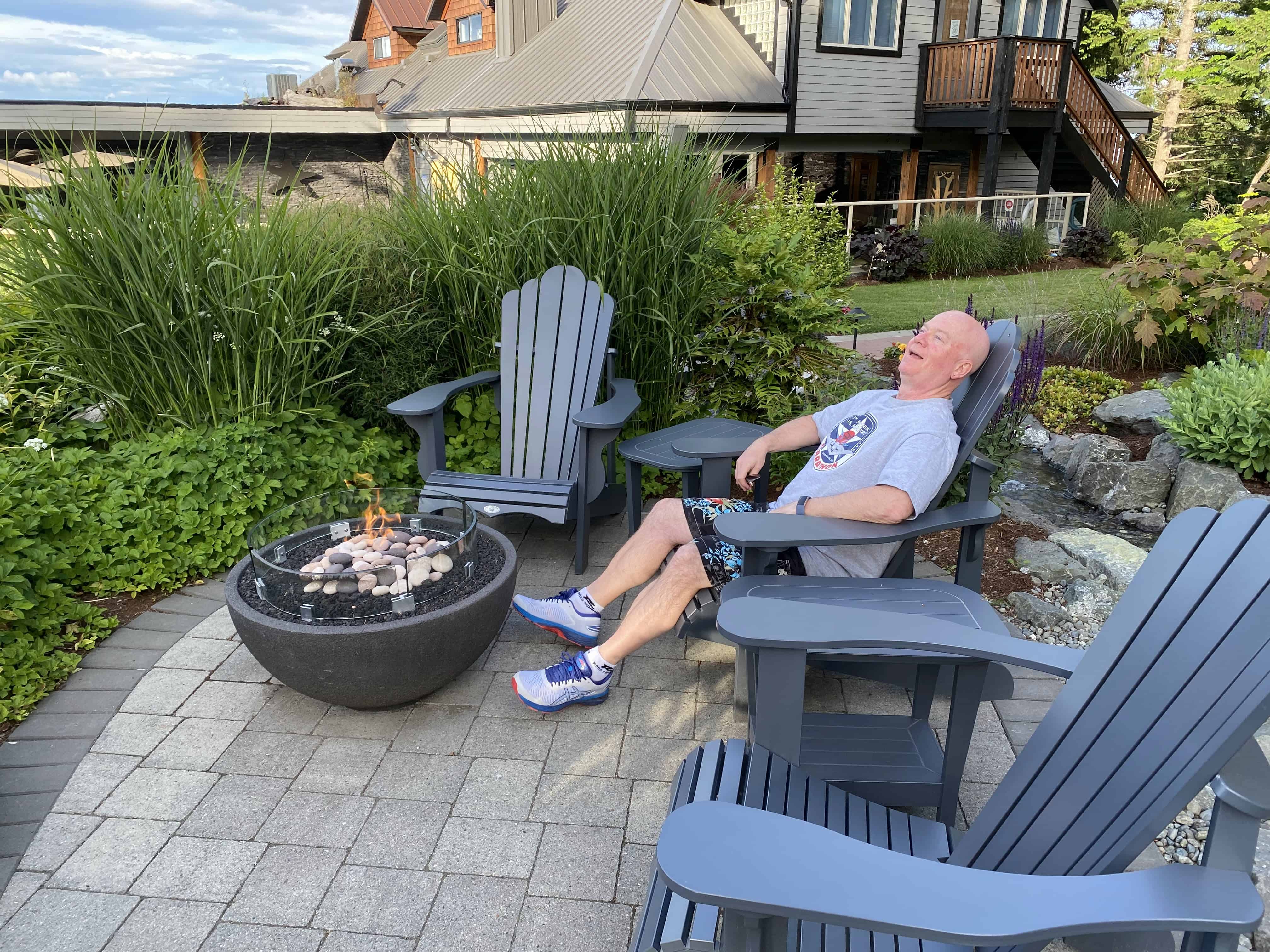 The Eagles
---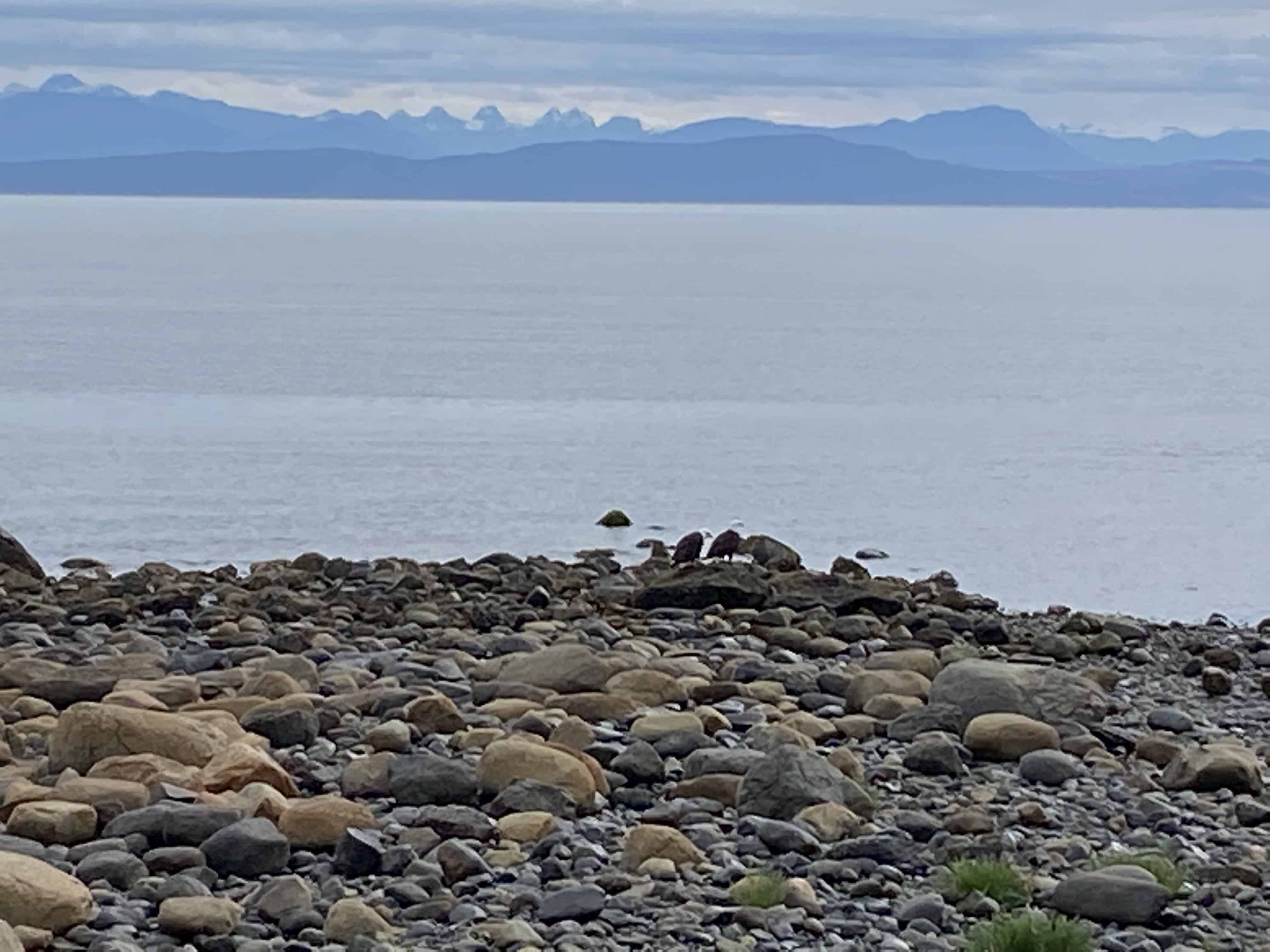 We spent time on our deck and in our walks watching the eagles. They were plentiful. Even at dinner, we could see one perched in the tree next to the building. I think we counted 14 eagles at one point. We didn't want to get too close for fear we would scare them off. Suffice it to say, we found watching and counting the eagles entertaining.
When it was time to leave, we checked out, and decided to take the scenic route back home to Victoria (#19A, #19 & #1). It took a little longer, but driving along the coastline was gorgeous and made for a relaxing journey.
It was a fabulous couple of days, and we can't wait to plan out next trip to Kingfisher Oceanside Resort and Spa!
You may want to visit our other postings on Vancouver Island.