E&N Rail Trail Esquimalt-Victoria-Westshore
The E&N Rail Trail is named after the Southern Railway of Victoria Island's former Esquimalt and Nanaimo Railway.
This trail connects Esquimalt with the Westshore to Langford. The E&N rail trail goes through sections of Esquimalt, Langford, Victoria and View Royal as well as the Songhees Nation.
Many individuals who choose to live on Vancouver Island do so in part because there are many opportunities to enjoy an active lifestyle. There are also other trails and walkways in and around Esquimalt and Victoria. They are Westsong Walkway, Galloping Goose Trail, Lochside Trail and the David Foster Walkway.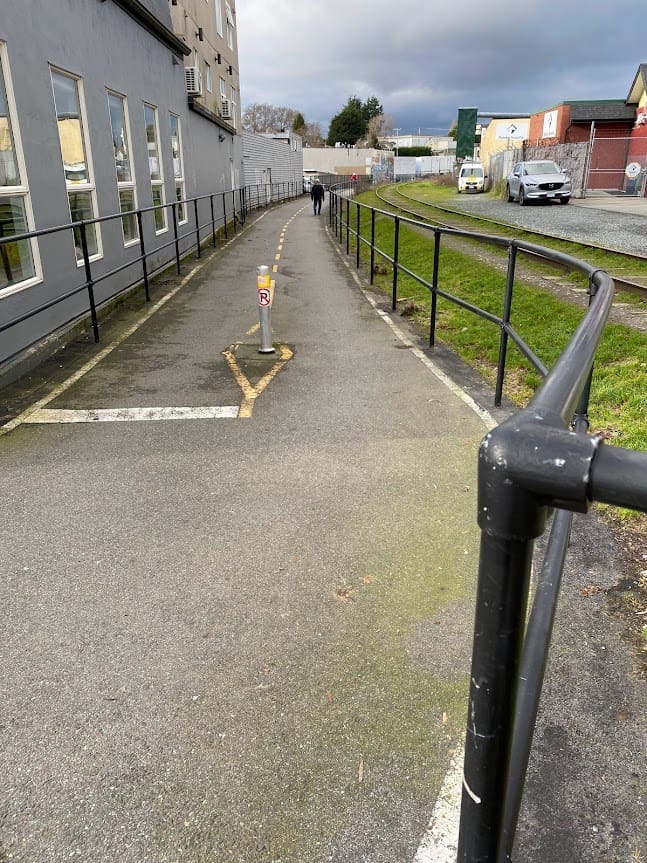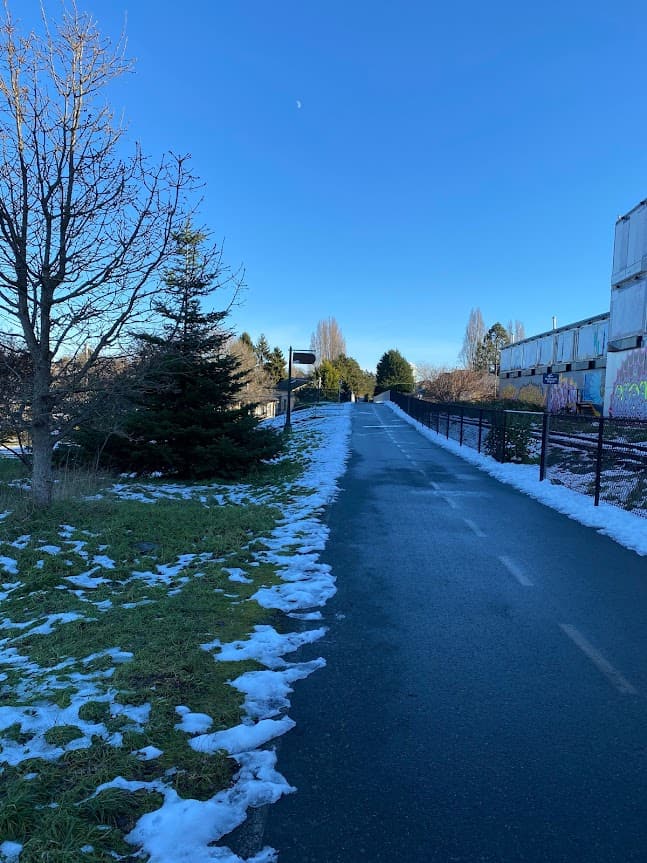 The E&N Rail Trail is a work in progress. The overall plan is for completion of a 17 km long trail. Construction began in 2009 and will be complete in stages over many years. For more information on this project, check the CRD website.
With the latest completion in August 2021 of the 1 km stretch between the railway crossing on Atkins Avenue and Savory School in Langford, there are now 13 km of continuous trail.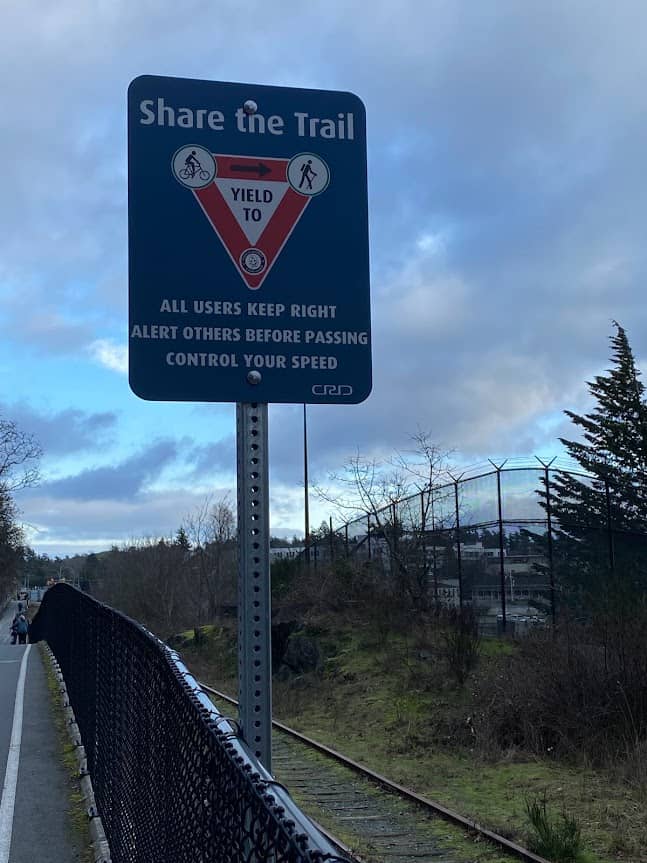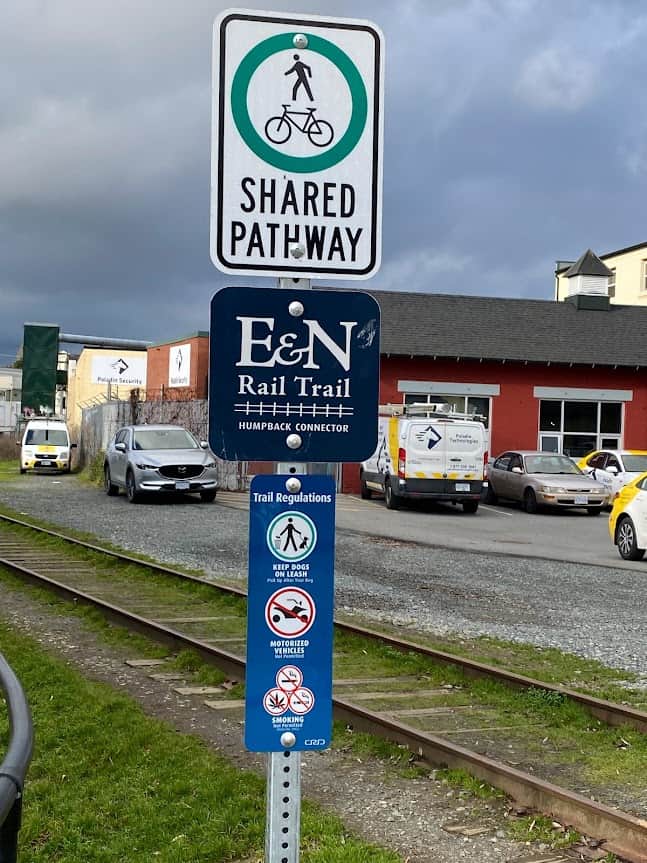 The next phase to commence in 2022 begins at Esquimalt Road/Robert Street and will run 1 km to the Harbour Rd overpass of the Galloping Goose Trail. This will allow a smooth connection between the two trails for commuters. Construction for this section is in joint partnership between the Capital Regional District (CRD) and the City of Victoria.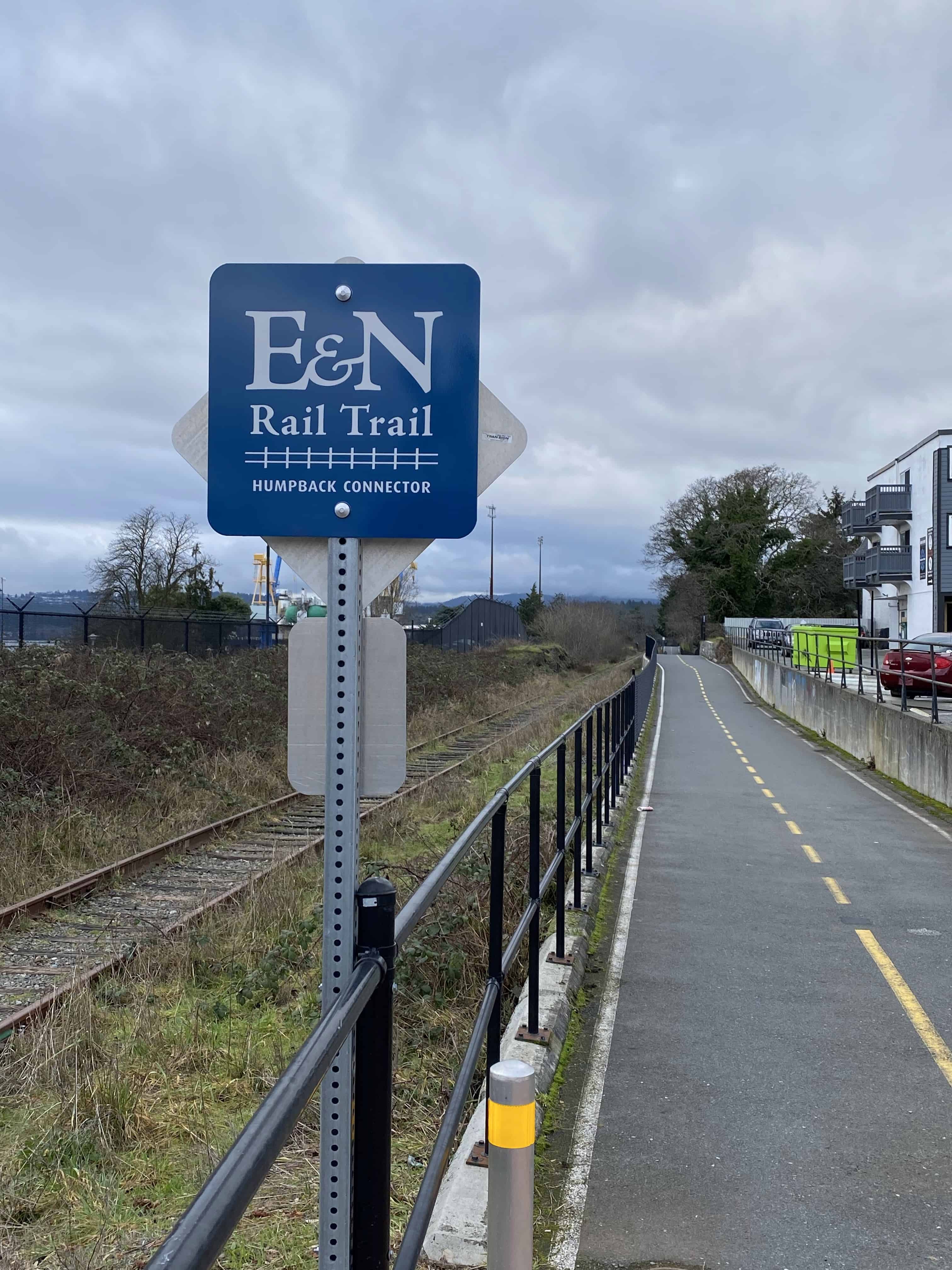 What is the use for this corridor?
Essentially, the E&N Rail Trail is used mostly by commuters seeking an alternative to using their vehicles or who simply enjoy cycling. Pedestrians looking to get out and walk for longer stretches away from traffic also enjoy this trail.
On a bike, you can get from one end of the completed trail to the other (currently 13 km) in about 40 minutes. If walking, it would take you about 2 1/2 hours.
However, driving to Langford from Esquimalt or vice versa, especially during rush hour or other busy times can take as long. Cycling, for some, is a good alternative to driving the Island Highway or TransCanada Highway 1 routes. When feasible, this trail works well.
Of course, cycling is also a much healthier option than driving.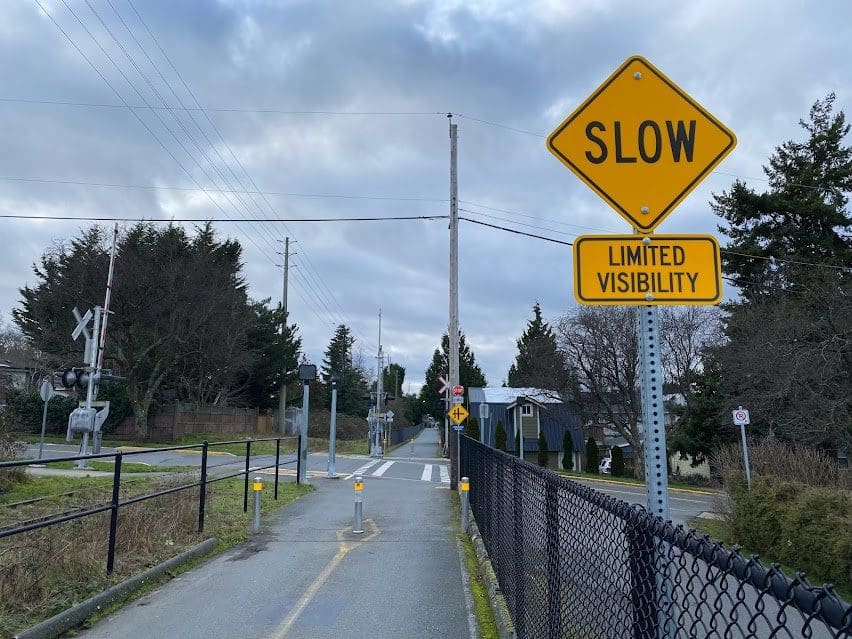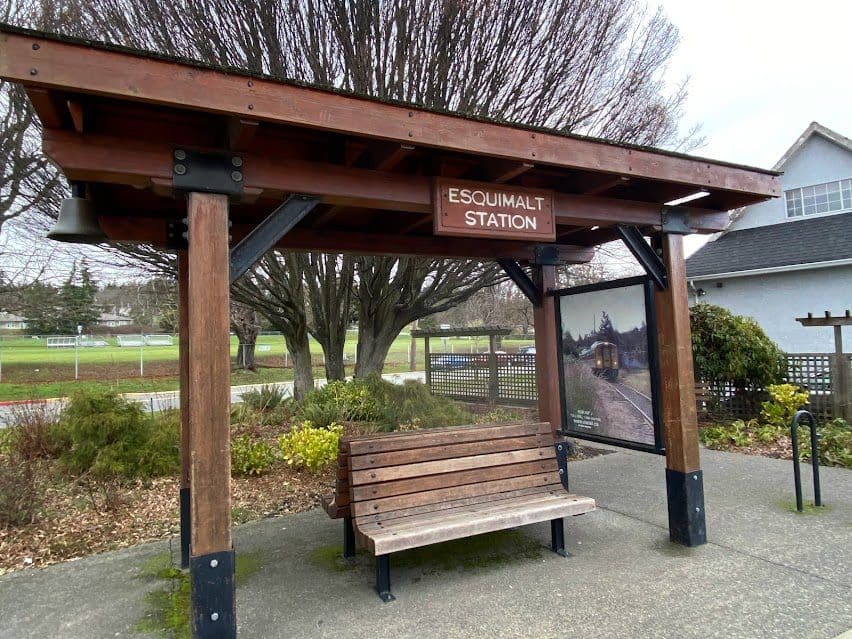 There are places to stop along the way (off an exit from the trail) if you wish to have a snack, lunch or refreshment. Thrive & Shine Bistro is located near the Esquimalt Graving Dock.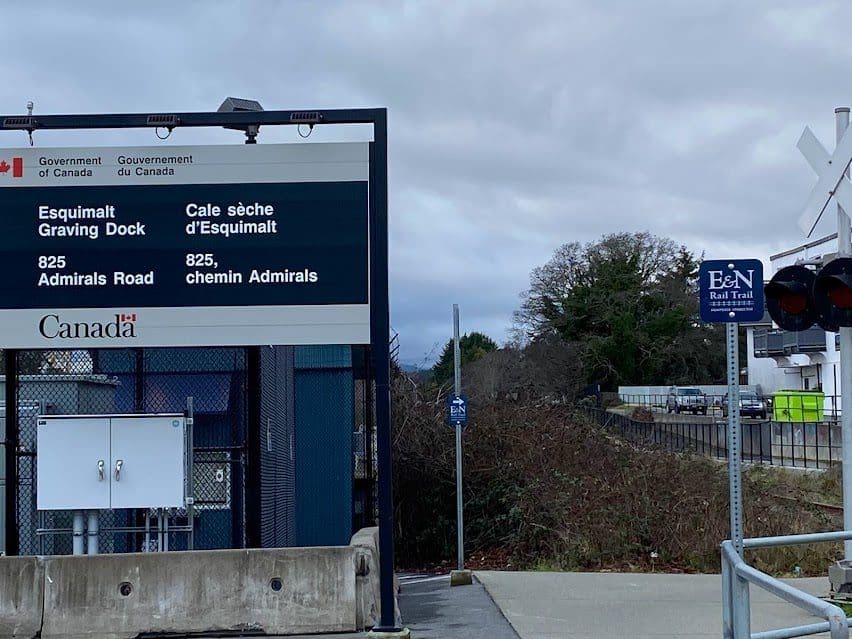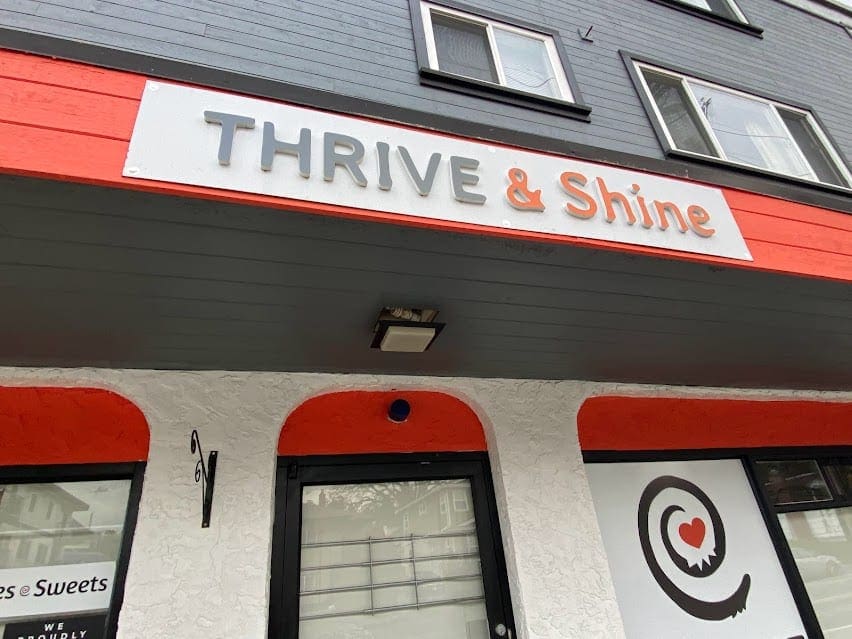 Or, once you're in View Royal, you will find some fast food and other restaurants in and around Admirals Walk shopping centre. You would have to leave the trail at Admirals Rd if you choose to grab a bite here. Then you can easily back-track a little to rejoin the trail.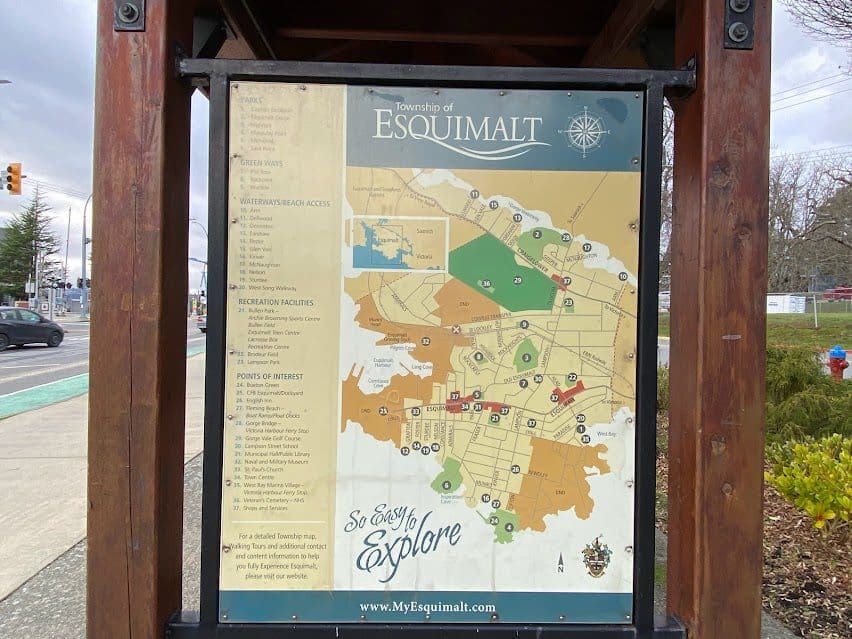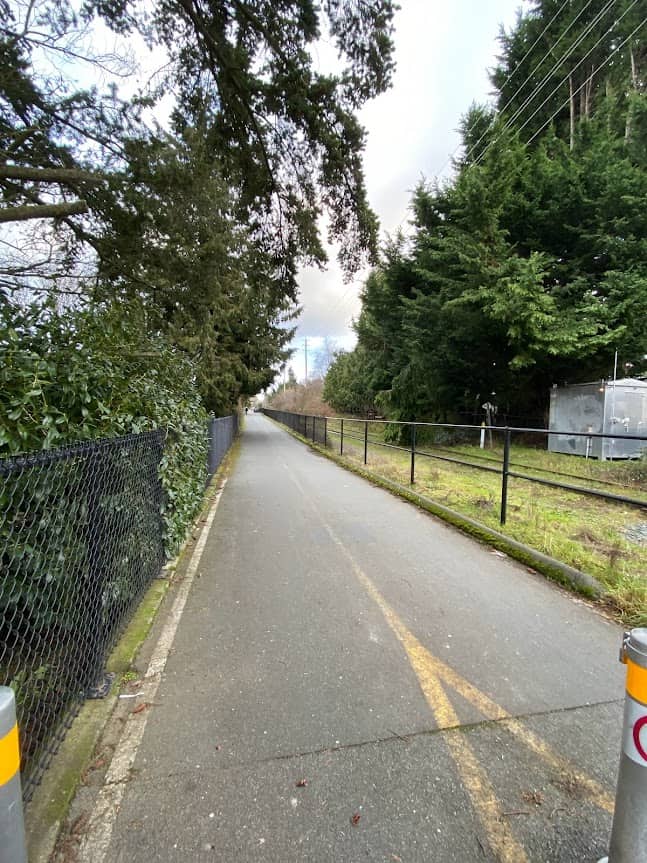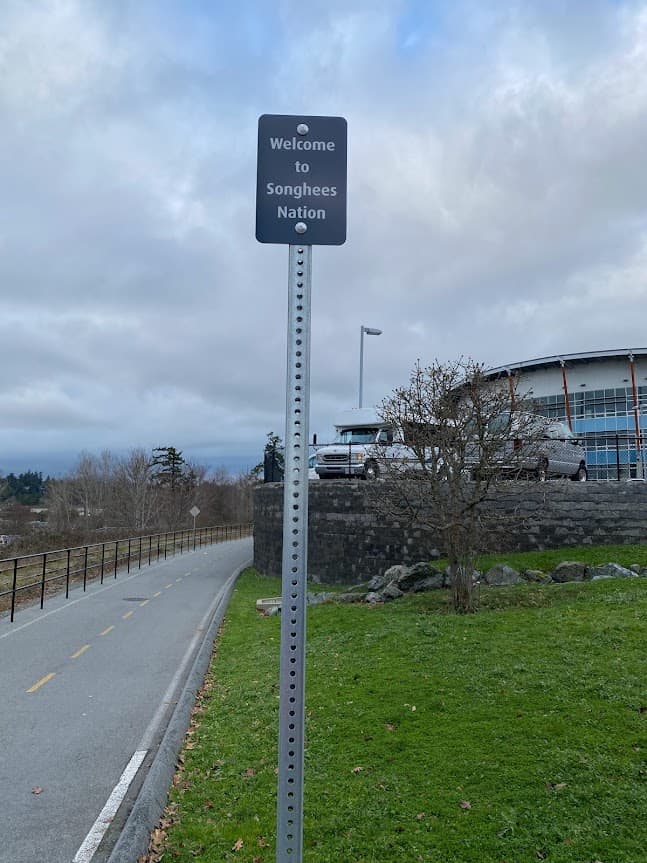 This trail largely follows alongside the rail line, so you will see a fence between the E&N trail, and the rail. The railway is still officially active. It is used for operational purposes very occasionally by Island Corridor Foundation or Southern Rail of Vancouver Island. The railway crossings have controlled stops.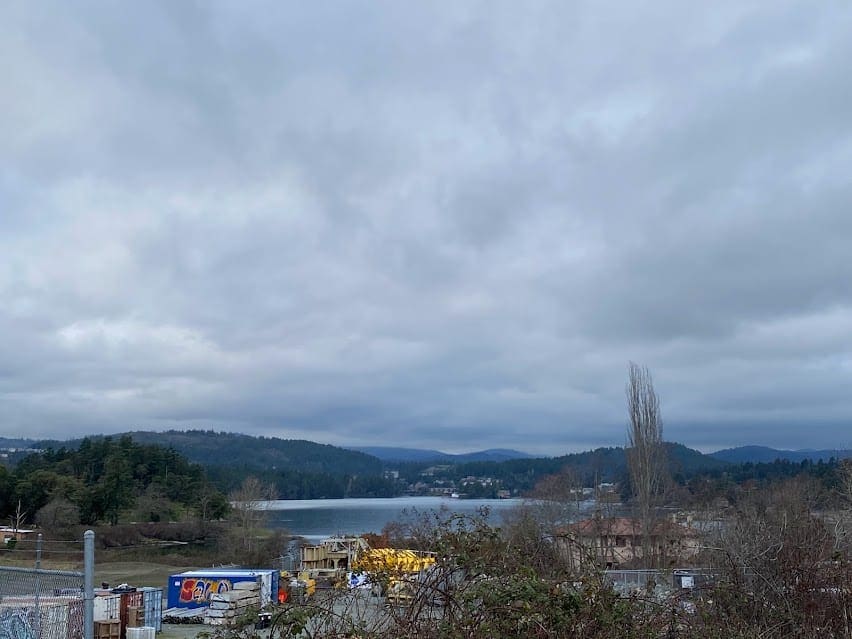 Accessing the E&N Rail Trail
There are many entrances and exits to the E&N Rail Trail, from streets and from neighborhood pathways. As noted, there are many people who use this trail on a daily basis to get to and from work, or for daily walks or cycling.
Environmental impact on constructing the trail
The CRD has engaged with both environmental consultants and engineers in the planning and design stages. The goal is to safeguard all sensitive ecosystems, protected species and to minimize disturbance along with mitigating any impacts.
Whether you choose to walk, run or cycle, you will get some good exercise and enjoy your time while on this trail!