Viewing Cherry Blossoms in Victoria BC
Are you planning a trip to Victoria BC in the spring to view the Cherry Blossoms? If you are, we can help you find the best places to see them. Considered one of the best places in Canada to find cherry blossom trees, Victoria BC is a joy to visit in the spring. Usually early flowers and tree blossoms can be seen in Victoria from February to May, sometimes into June.
With it's mild climate, Victoria has the perfect growing environment for cherry, plum and magnolia trees. Many people believe they are looking at cherry blossoms, when in fact it may actually be plum or magnolia blossoms. There are differences between them, and all these blossoms can be found in Victoria BC. You will also see daffodils and crocus along with many other flowers as the weeks progress in spring into summer. Victoria is referred to as the City of Gardens for very good reason. If you're coming to Canada to view Cherry Blossoms, Victoria BC is a great choice!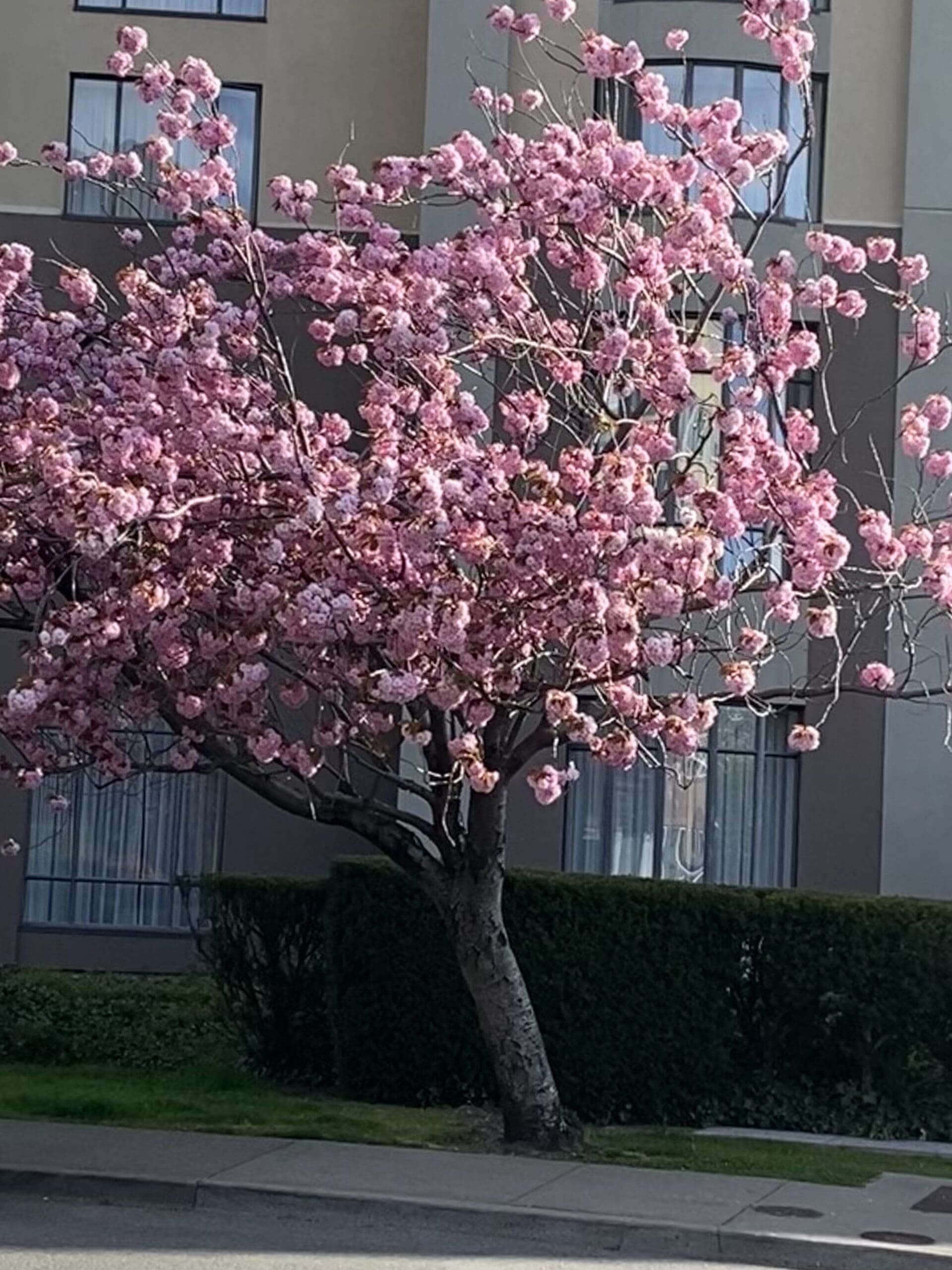 *Disclosure: This article contains affiliate links. If you make a purchase after clicking one of these links, we earn a small commission at no extra cost to you. For full details/ disclosure please click here
What's the weather like in Victoria BC in the spring?
Although the weather in Victoria BC in the spring is mild compared to other parts of Canada, it can still seem cool depending on where you are visiting from. The average day time temperatures in Victoria from Feb – June are from 9-17 Celsius, or 48-62 Fahrenheit respectively. The average night time temperatures are from 3-10 Celsius, or 37-50 Fahrenheit respectively. If you would like to visit Victoria in the spring but want it to be in a warmer month, choose May or June. You won't likely see as many cherry blossoms as you would in March or April though.
Where are the best places to see the Blossoms?
Here is a Map of Cherry Blossoms indicating some of the best places to see the various blossoms, including cherry blossoms in Victoria BC. Our favourite spots are View, McKenzie, and Moss Streets, Fairfield Road, Beacon Hill Park. There are, however, many more streets, avenues, even cemeteries (Ross Bay) where you can walk through and view the splendour of the blossoms.
No doubt you will find your own favourite spot for viewing cherry blossoms in Victoria BC, and will return many times during your stay. When you take a break from your lovely stroll, you may want to enjoy a snack or meal at one of Victoria's many restaurants and cafes.