Visiting Esquimalt Parks-Victoria nearby
There are over 30 parks and green spaces in the township of Esquimalt, BC in nearby Victoria. Esquimalt is fairly close and easily accessible to downtown Victoria, making the parks an enjoyable outing away from the city, if desired.
Esquimalt Parks in British Columbia are varied and unique.
Some are large open spaces, with scenic, expansive views of water. Other parks consist of hills and rocks you climb on with paths to reach amazing views of the neighbourhood and beyond.
Some parks are smaller, quaint neighborhood meeting places where everyone seems to know everyone else.
One thing you can be sure of, there are plenty of parks to walk to wherever you are located within Esquimalt.
Posted Notices and signage
When visiting Esquimalt Parks in BC, it is extremely important that you adhere to all posted notices and signage. There are unique ecosystems contained in many green spaces and parks, so there are areas you will not be able to access.
It's also important to note that even where notices aren't posted, climbing on rocks can be hazardous, especially (but not limited to) after a rain, which happens fairly often in Esquimalt, or after high tide when the rocks are wet.
Appropriate footwear while visiting parks
Your footwear is very important. Choose something comfortable, supportive and flexible (hiking boots or running shoes with good tread) so you can have a safe and fun experience. In our opinion, flip flops and/or sandals are not a wise decision when exploring varied landscapes in Esquimalt parks. On our walks we do see rescue attempts from authorities at times when someone has misjudged the severity of the landscape.
If you have a dog, and are wondering whether or not your dog is allowed (with or without leash) or allowed at all, click here.
Here's our list of Esquimalt BC Parks and green spaces (in alphabetical order for ease of reference):
If you're out and about and find any not listed here, please send us a note so we can add it to the list!
Anderson Park
This park is located at 835 Colville Rd, Esquimalt (Colville Road at Carrie Street).
It's a .4 hectare park located across the street from Esquimalt High School.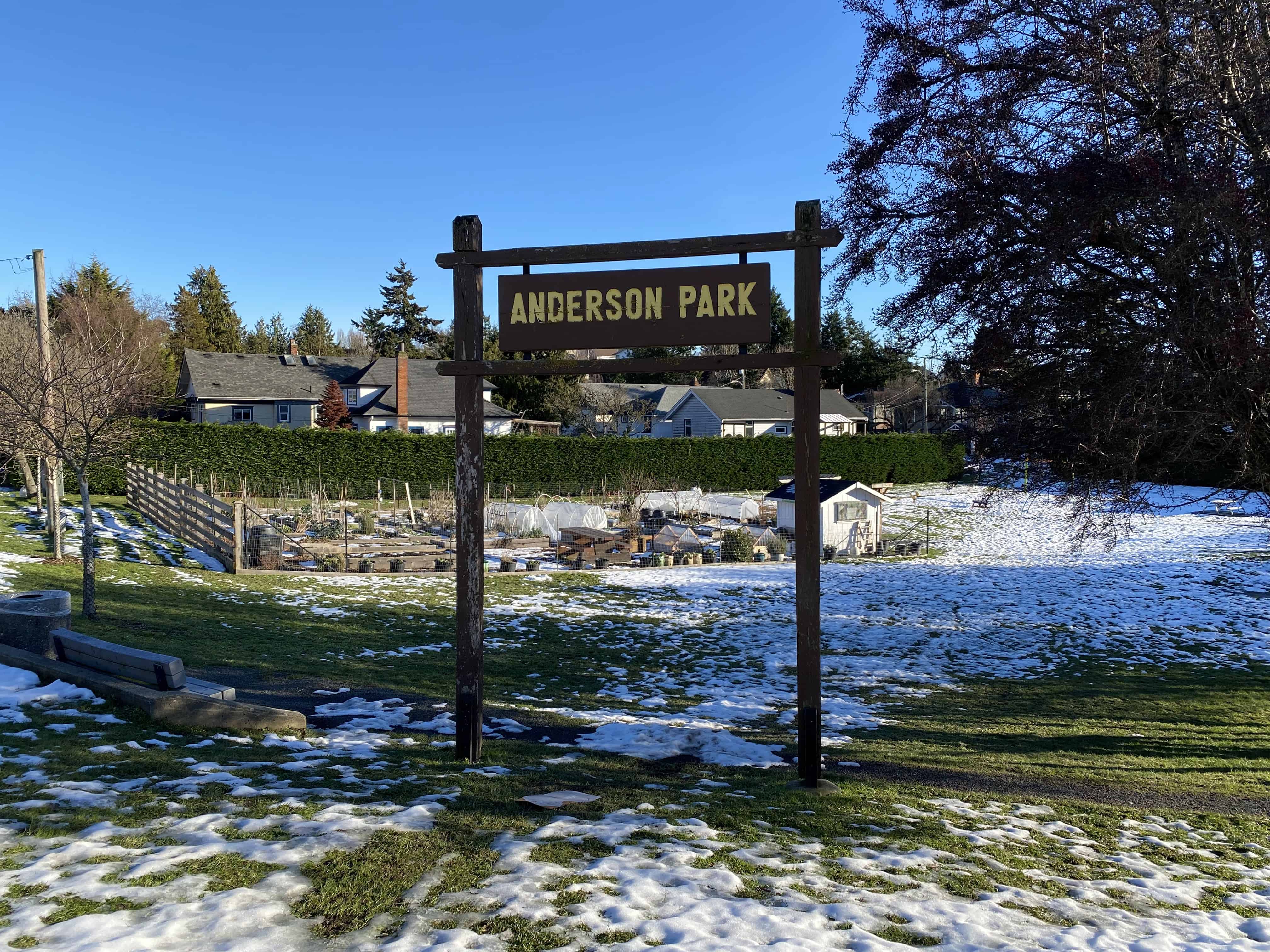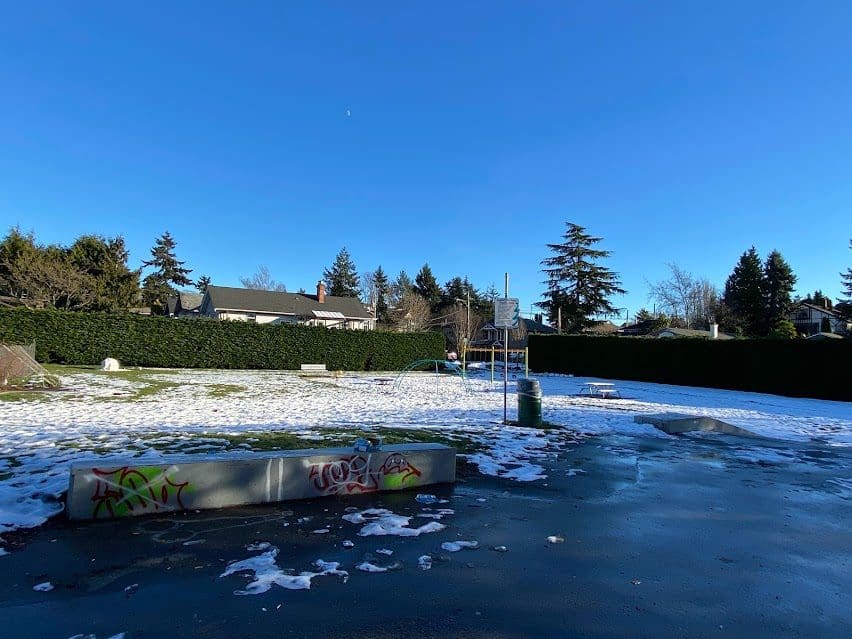 Anderson Park includes a small playground with swings, benches, picnic tables and a green space.
In addition, the Township of Esquimalt has partnered with the Esquimalt Community Garden Society and this park contains 34 garden plots. If you are a member of the community and are interested in a plot in this garden, you can apply at the Township of Esquimalt . There is a fee, and it's possible there may be no availability at the time of your application, in which case you may request to be placed on a wait list. For visitors, it's a lovely park to sit, relax and enjoy the gardens and greenery.
There is a small skate park on this site as well.
Arm Street Promenade (viewpoint)
This .5 hectare park is accessible on foot from Selkirk Avenue at the end of Arm Street, off Craigflower (behind Sunset Lodge).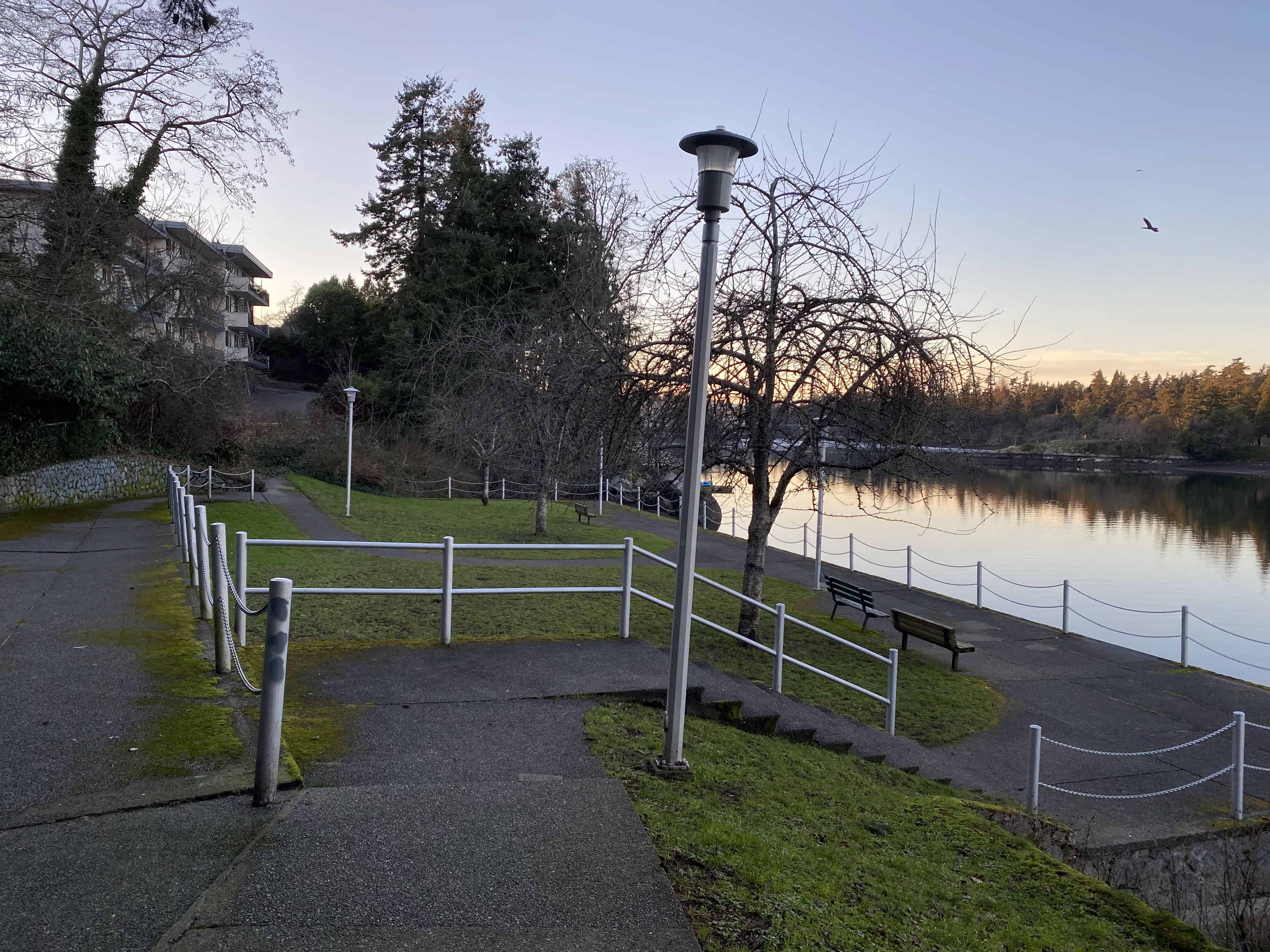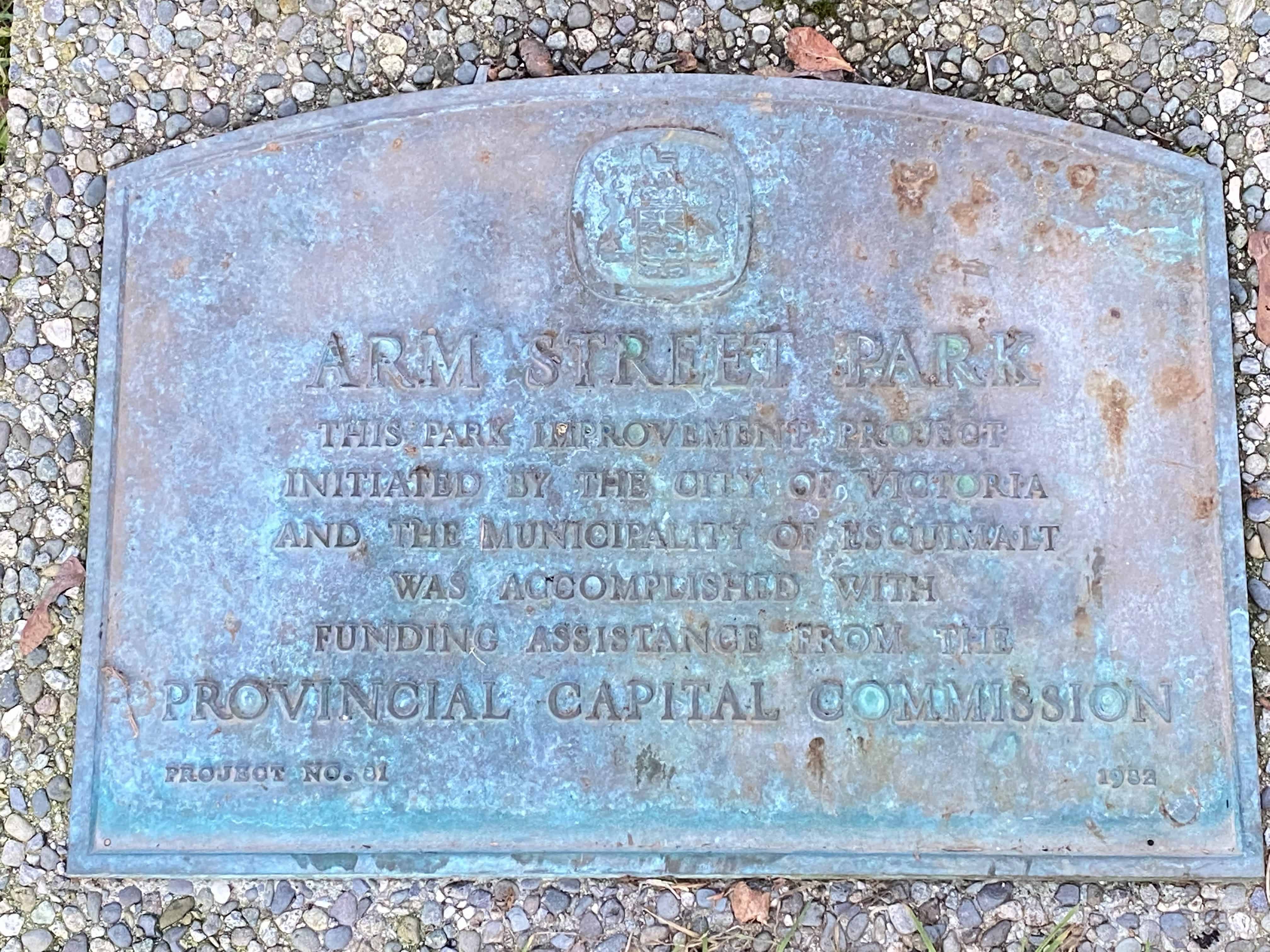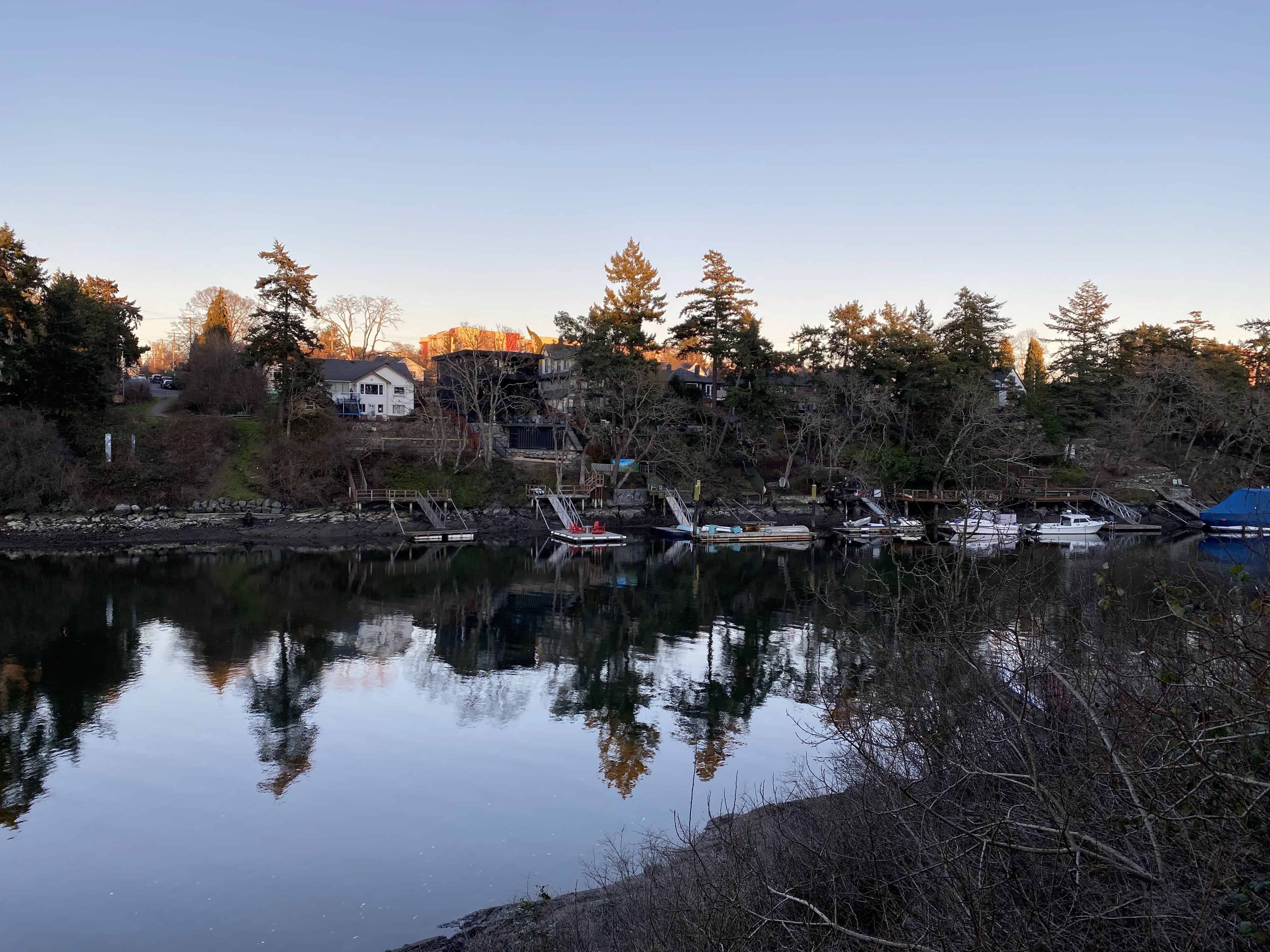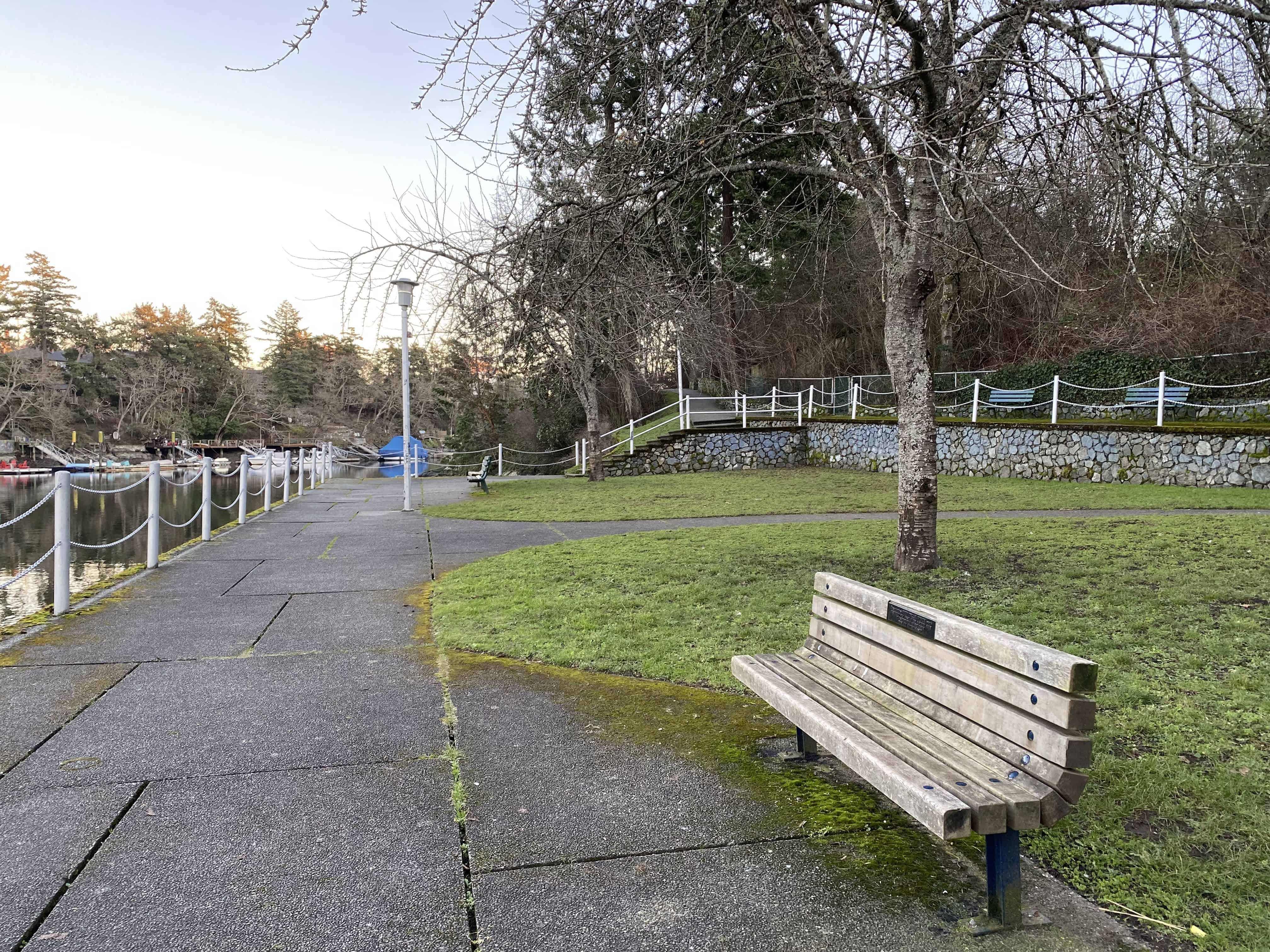 There are a combination of stairs and ramps with benches to sit on, offering views of the Gorge Waterway. This is a lovely spot to relax and look out over the water. It's peaceful and serene.
Barnard Park
This park is located at the end of Barnard Avenue, off Esquimalt Road.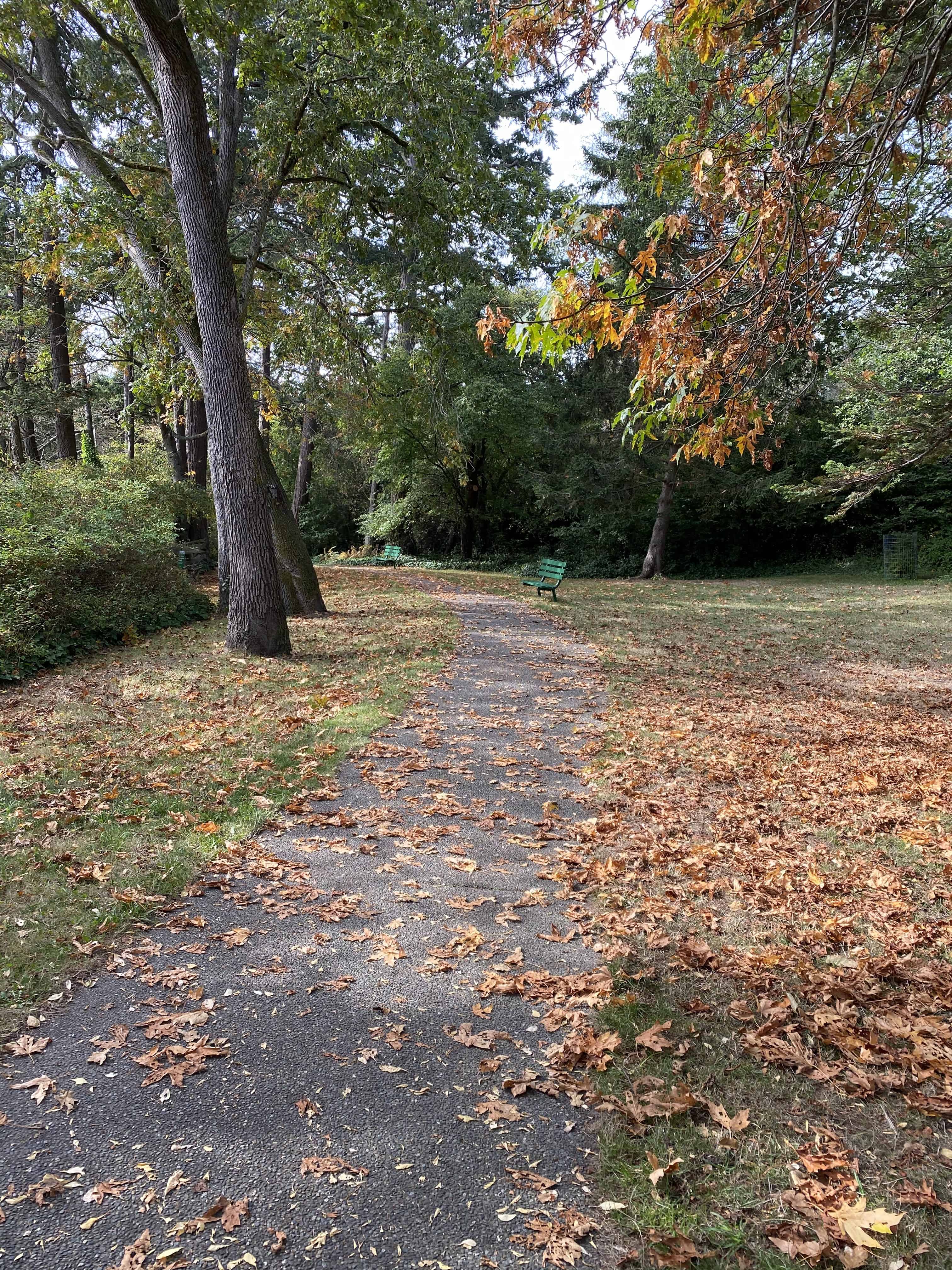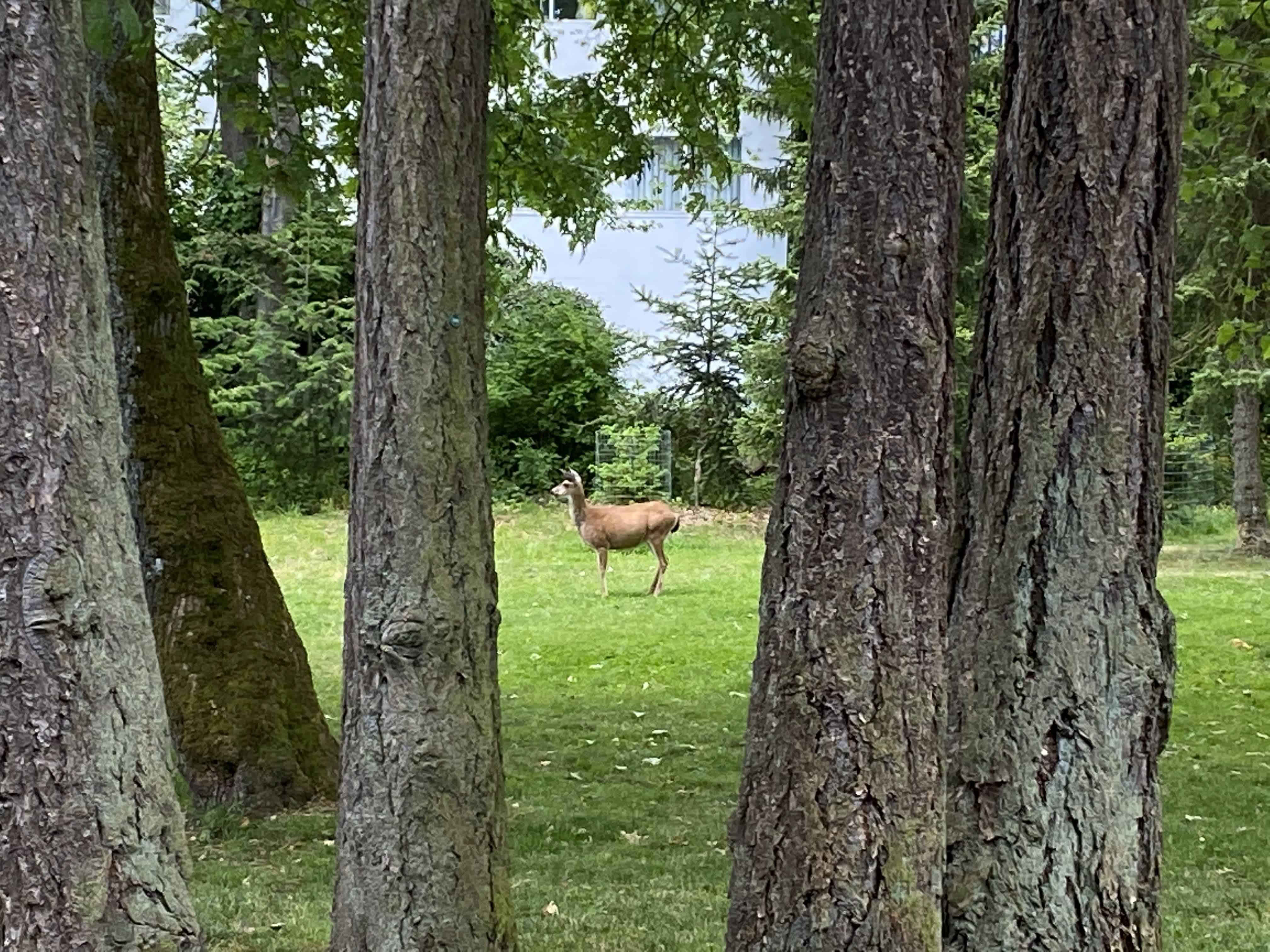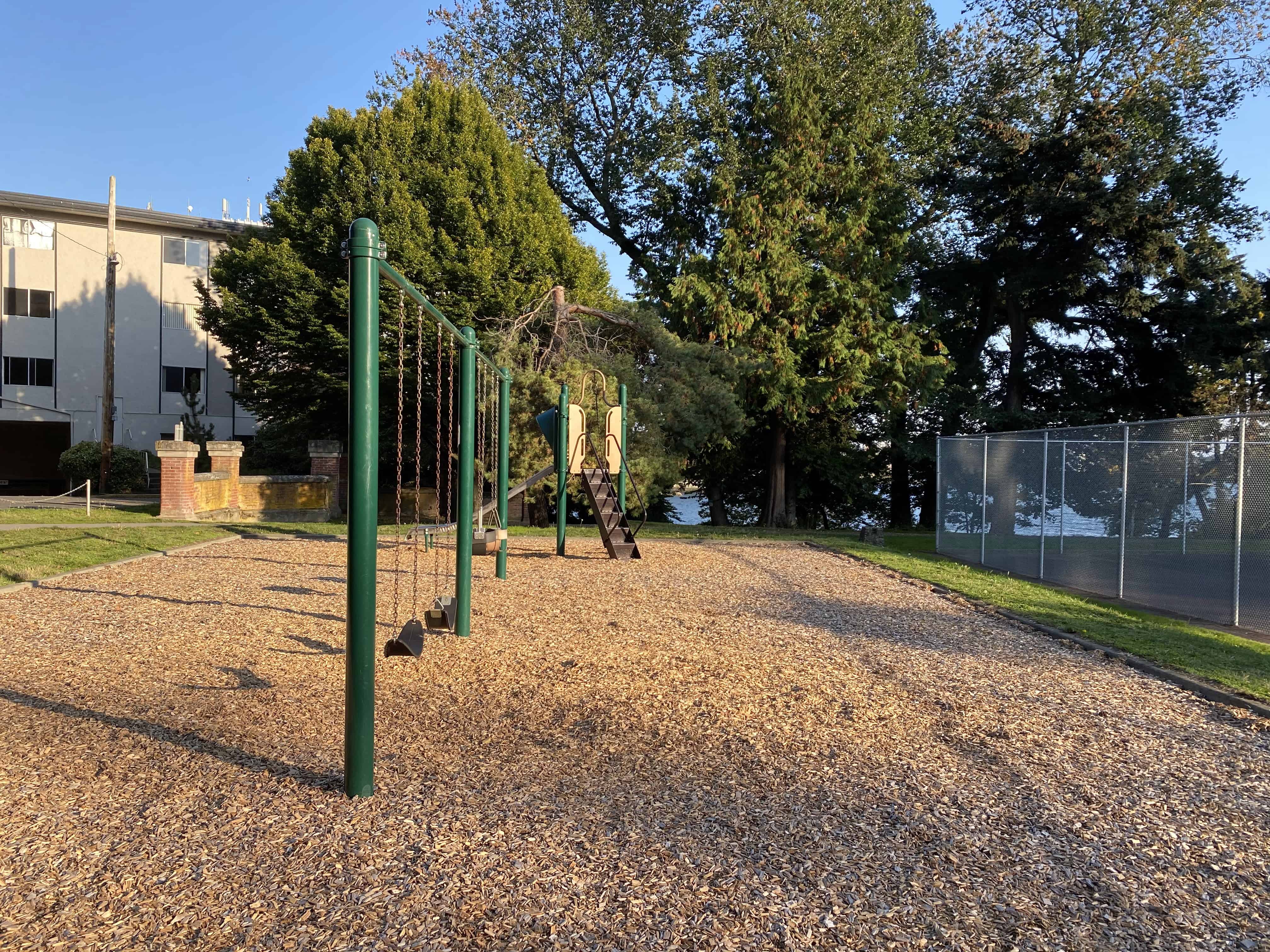 Technically, this park is mostly located in Victoria West, however a small part of it (about 500 square meters) is in Esquimalt, so we're including it here.
We often walk through Barnard Park to access Westsong Walkway. There is ramped access to the Walkway through the East and West sides of the park.
This is a beautiful park, with a playground, tennis courts, walkway, and benches to sit and relax. There are picnic tables to sit and have lunch while enjoying lovely views of the ocean and harbour.
It's a fairly active park, where you can at times see deer. The swings/ playground is also popular with those passing through. I've heard parents promising their children that after a walk, they can come back and play on the swings.
Bullen Park
This park is located at 527 Fraser St, Esquimalt and is approximately 2 hectares.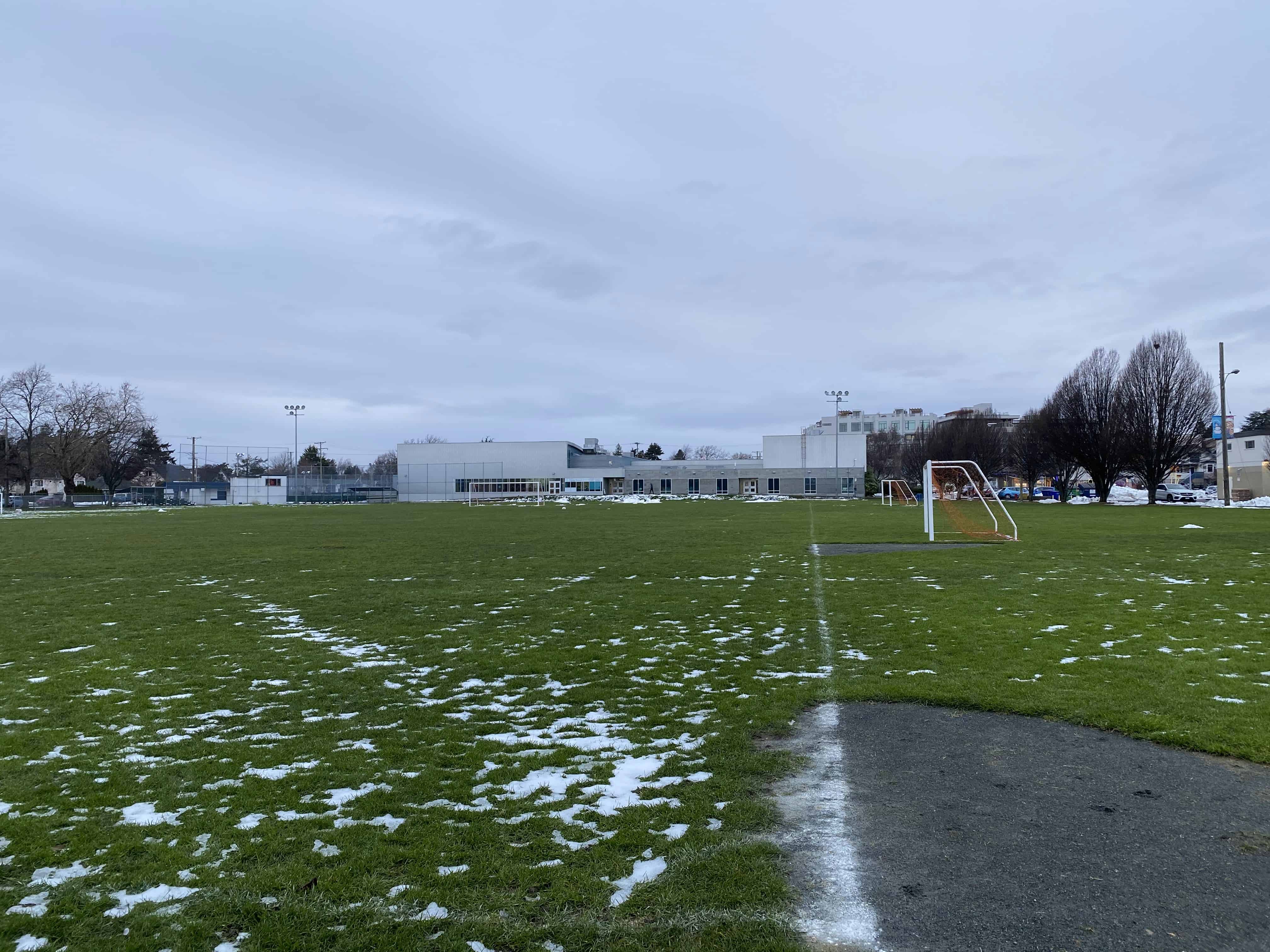 Bullen Park has been the site in the community for many annual and ongoing events. This has sports fields used for a number of organized sporting events such as softball, soccer and rugby. Historically it has also been the site for other annual events such as Ribfest and Buccaneer Days which you can read about on our Top 14 Things to Do in Esquimalt BC post.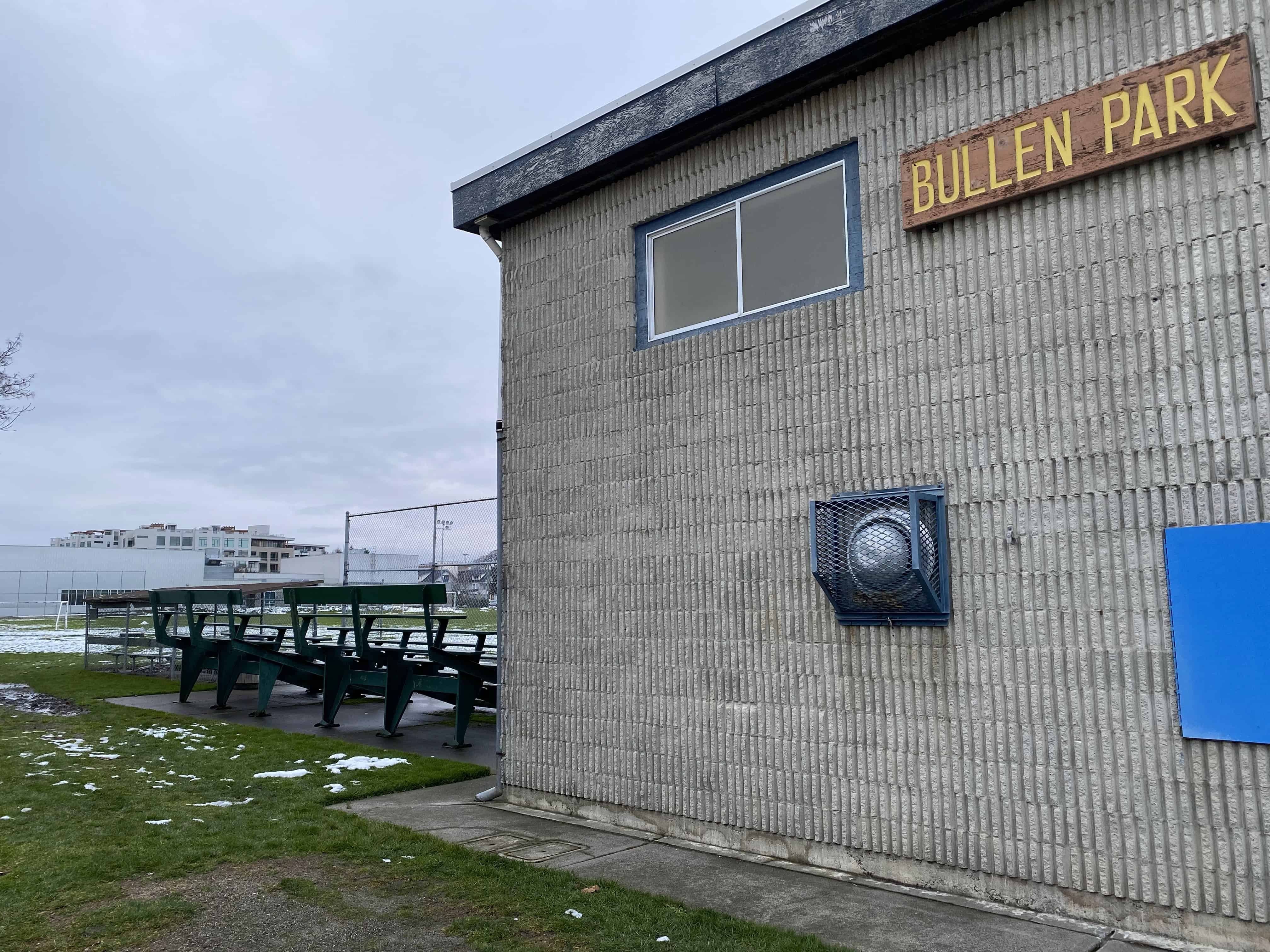 Captain Jacobsen Park
This park is located at 525 Head St #487, Esquimalt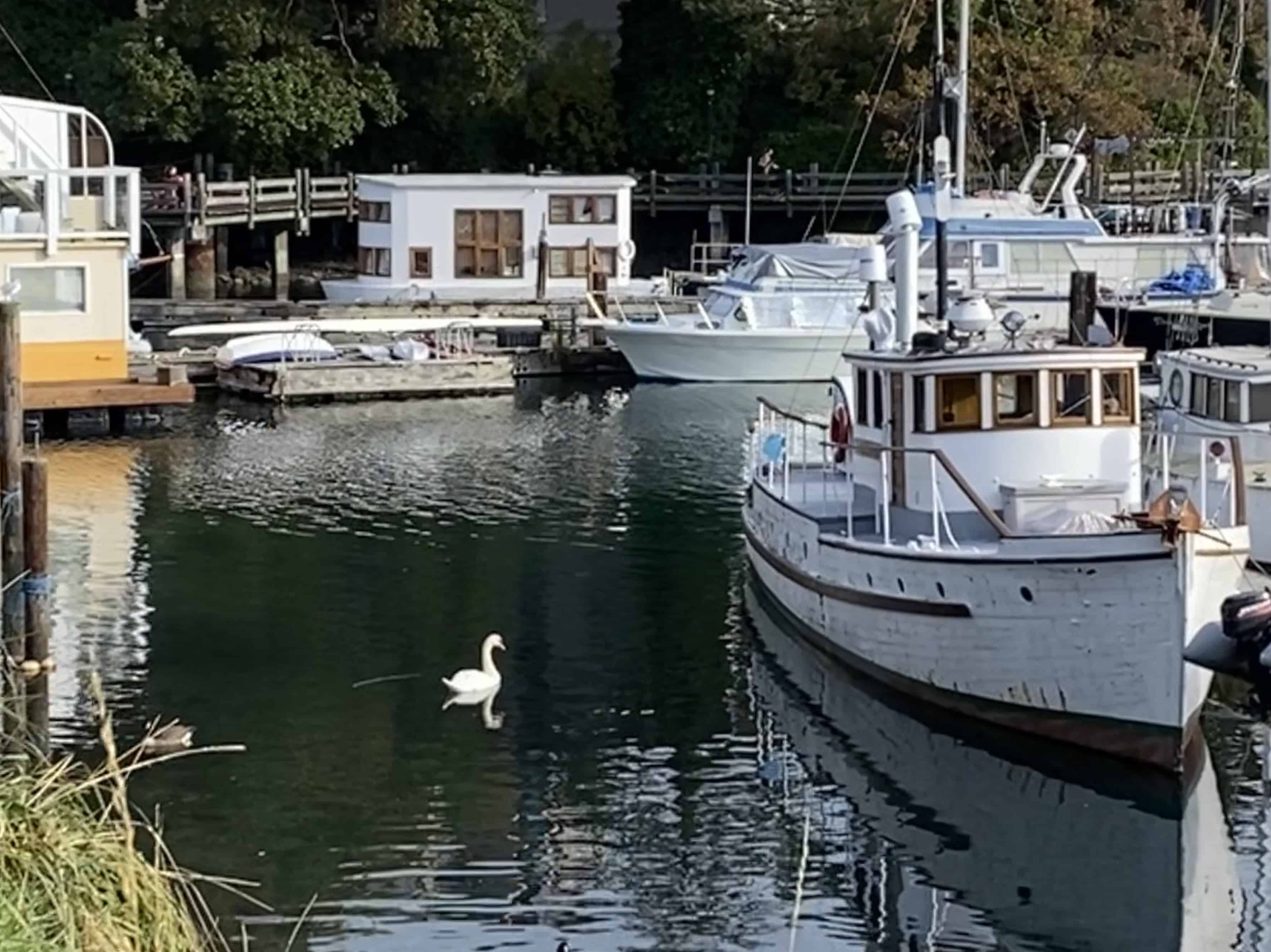 Captain Jacobson Park offers a lovely stroll down a pathway to benches where you can sit and enjoy the marina and if you're lucky see a swan or two. From here, there's an "informal" path which will take you up and around to the West Bay marina, where you can find the Harbour Water Taxi to take you to Victoria if you wish. See our Top 14 Things to Do in Esquimalt guide for more information.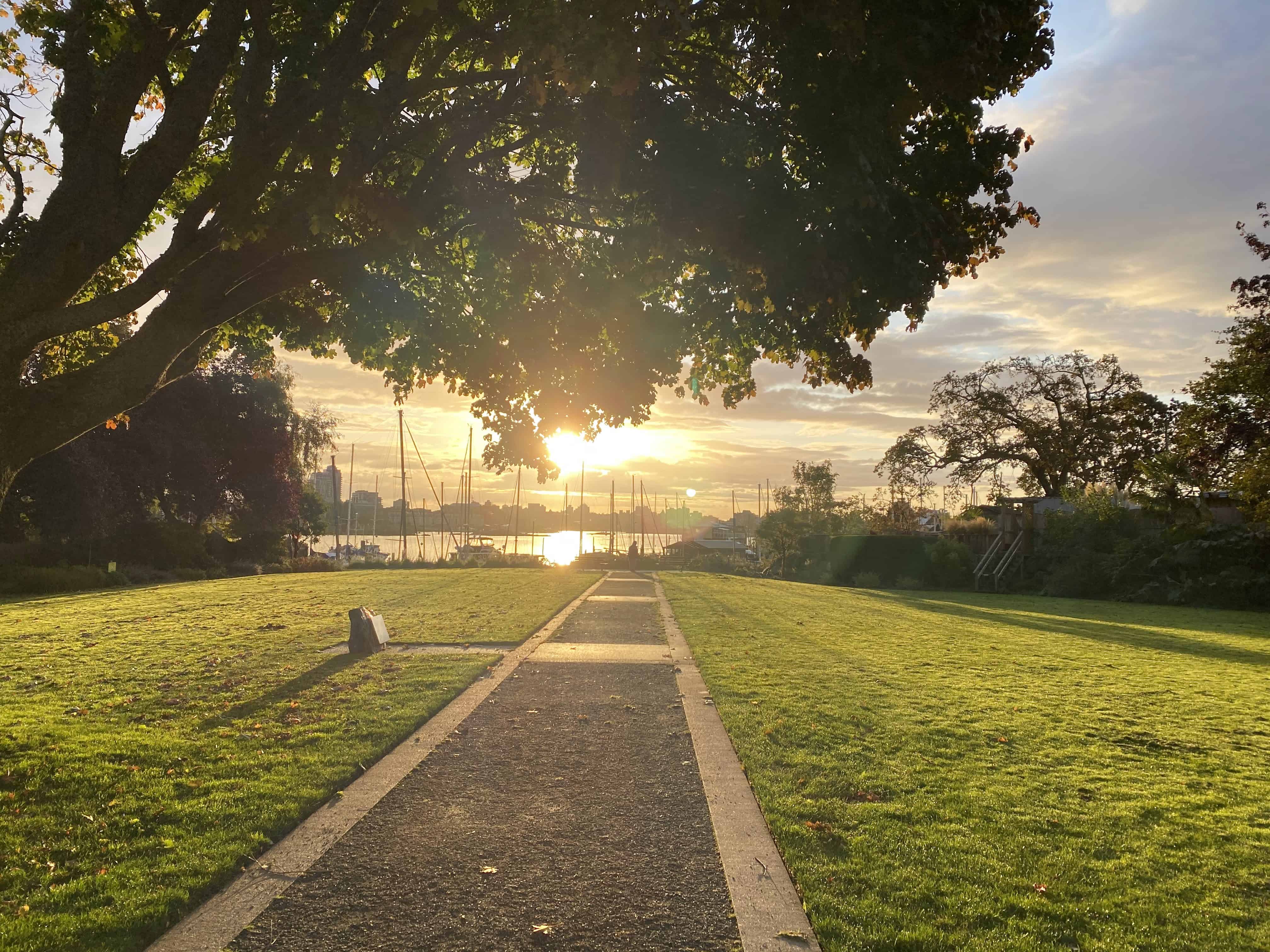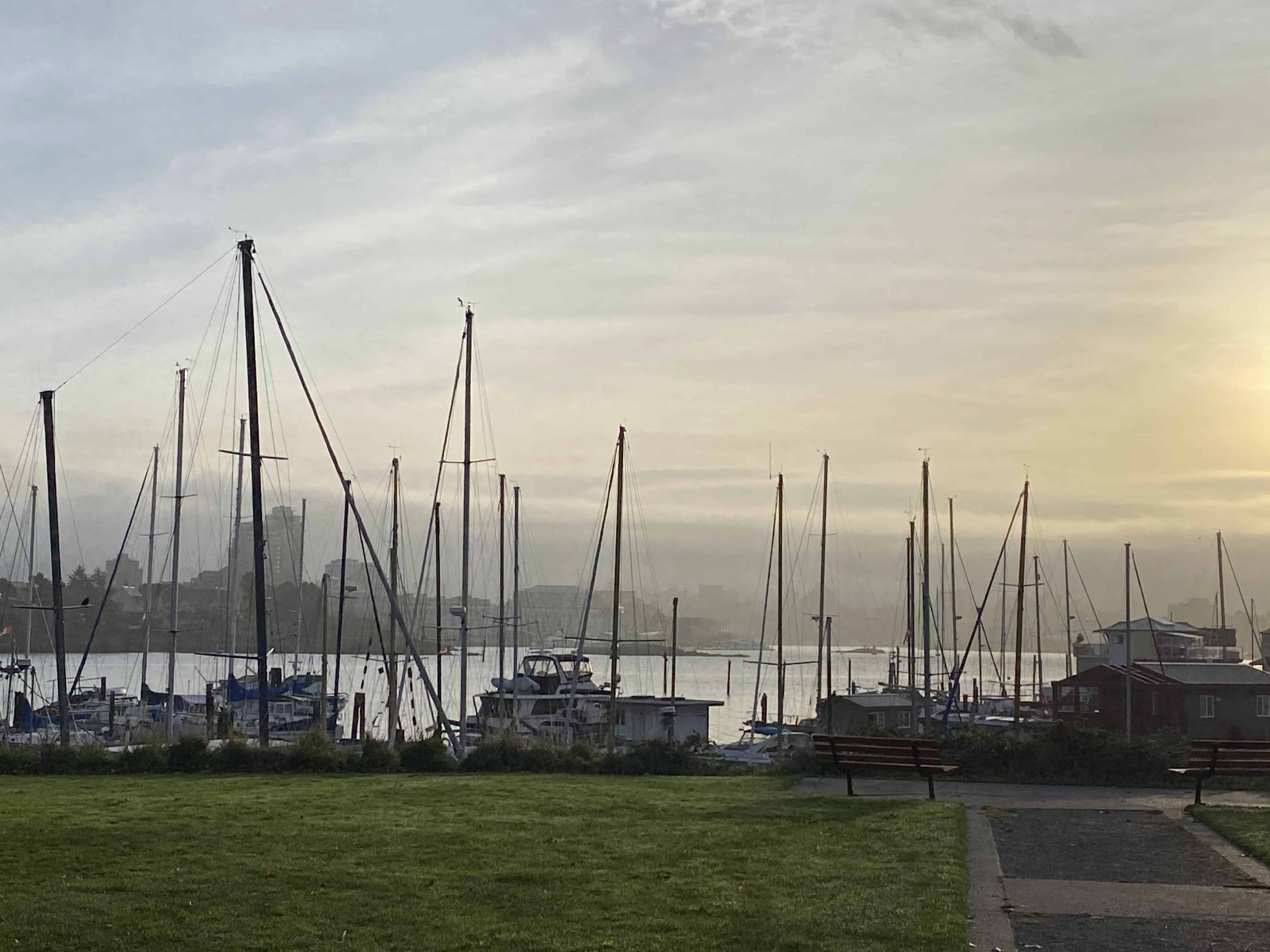 Colville Park
The park is found on the corner of Colville and Admirals roads.
It is a small .03 hectare park which offers mature trees and shrubs for shade on a warm day.
Denniston Park (viewpoint)
This park is located at 430 Grafton St, Esquimalt. We would say this is more of a "viewpoint" rather than a park. There are picnic tables to sit and relax at, however there aren't any playgrounds, nor is there space for activities.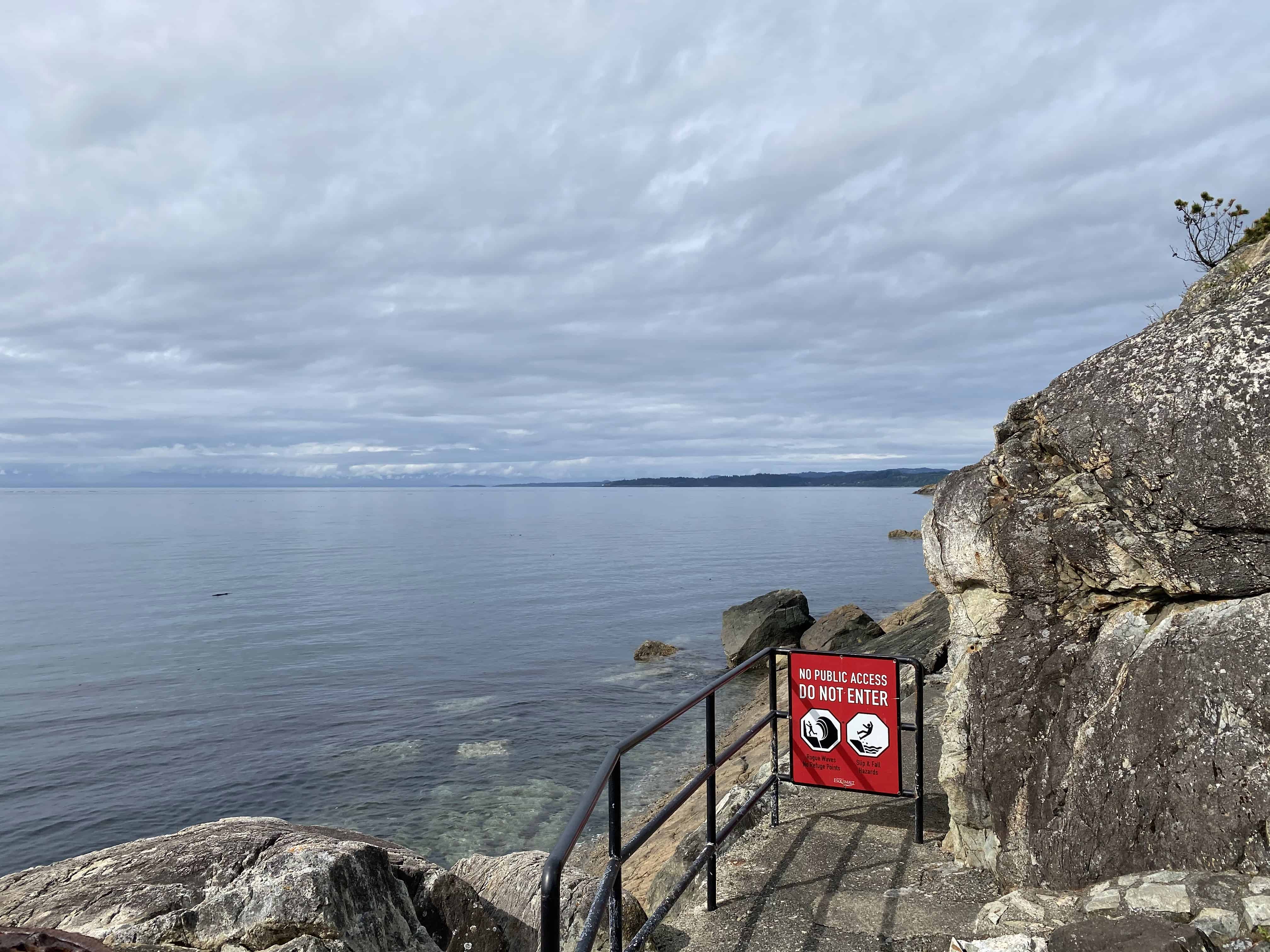 It's a lovely place to sit, relax and view the ocean.
Esquimalt Adventure Water Park
This park is located at 527 Fraser Street, Esquimalt, next to the Esquimalt Recreation Centre.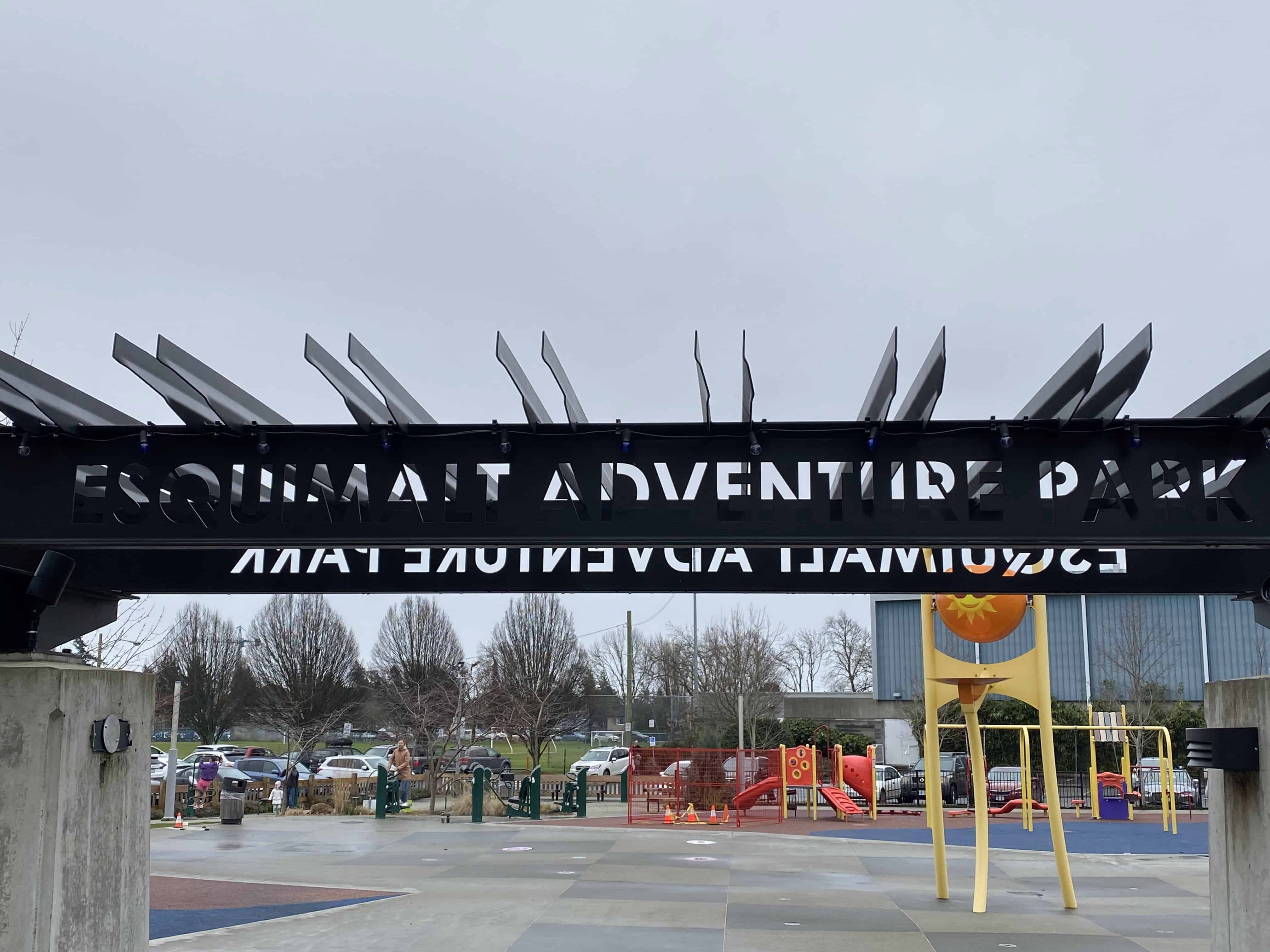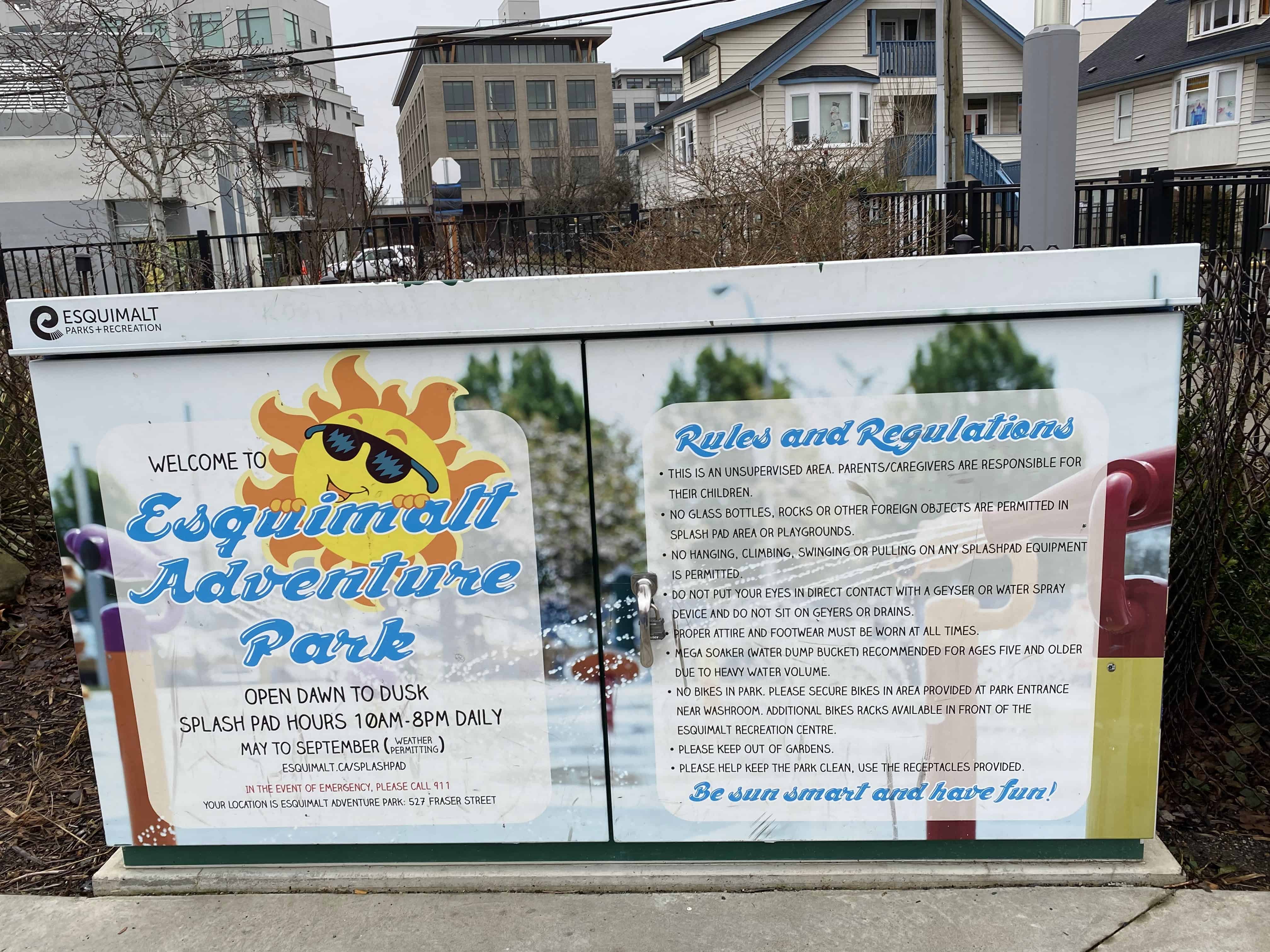 There is a water park and a play park next to it designed for children and families. It's a fun spot to enjoy summer when the temperature is warm. The children will get soaked in the water park! We recommend you bring a towel and change of clothing. There are change rooms/ bathrooms on site.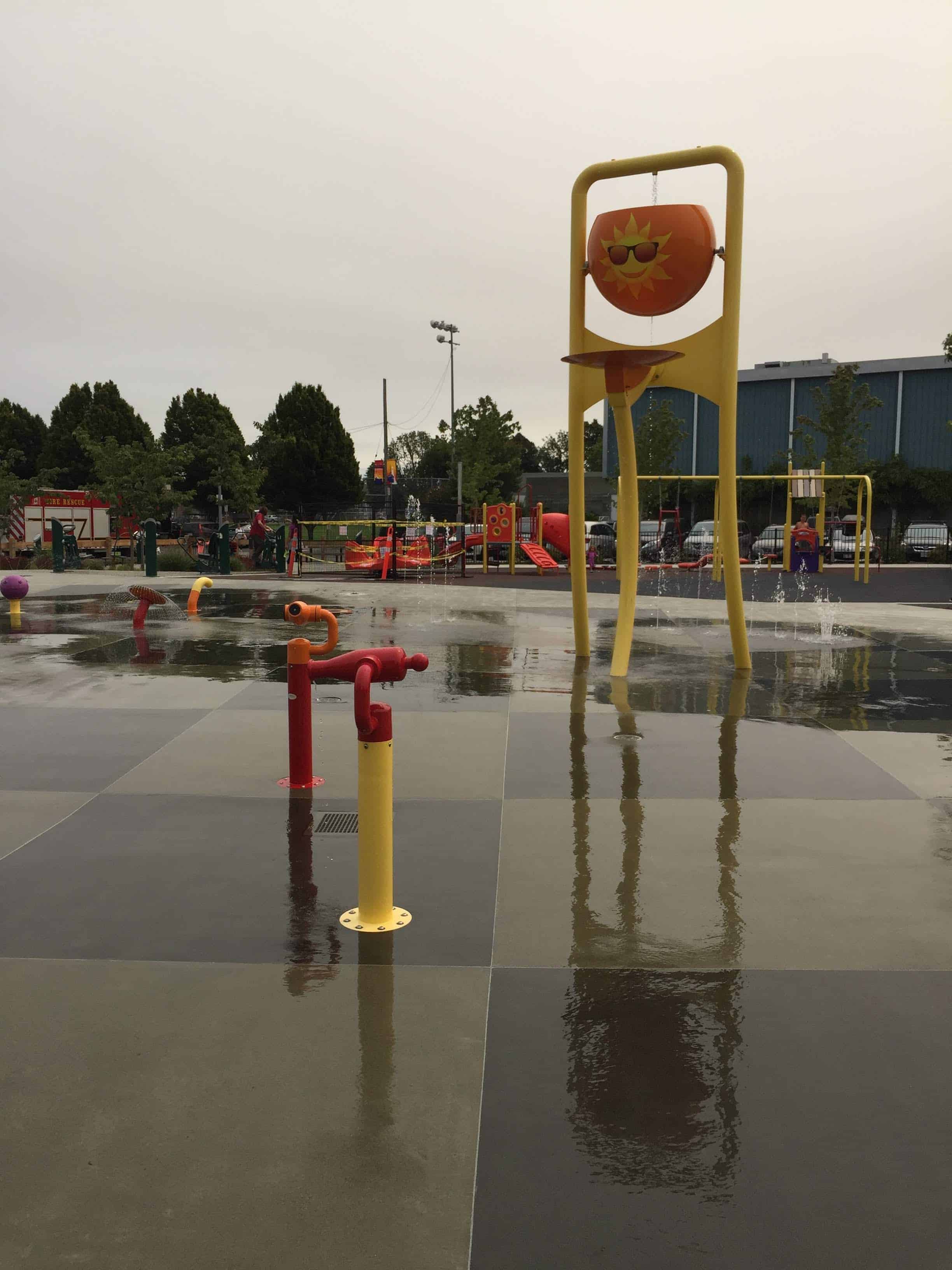 There is a space on the inner part of the fenced area which includes tables and benches for parents and families to sit while enjoying the park. There's also a small green area intended for blankets to sit on for picnics.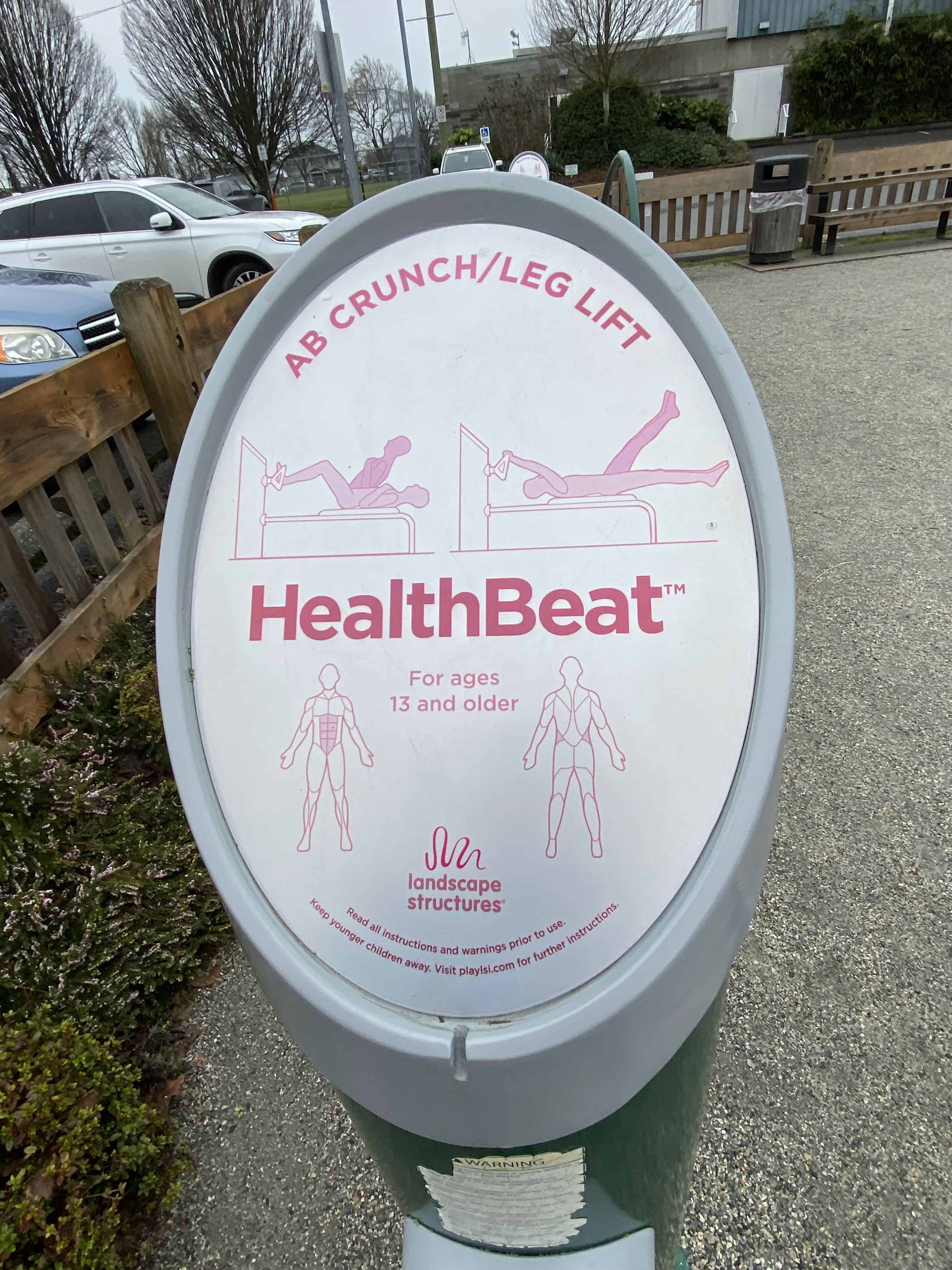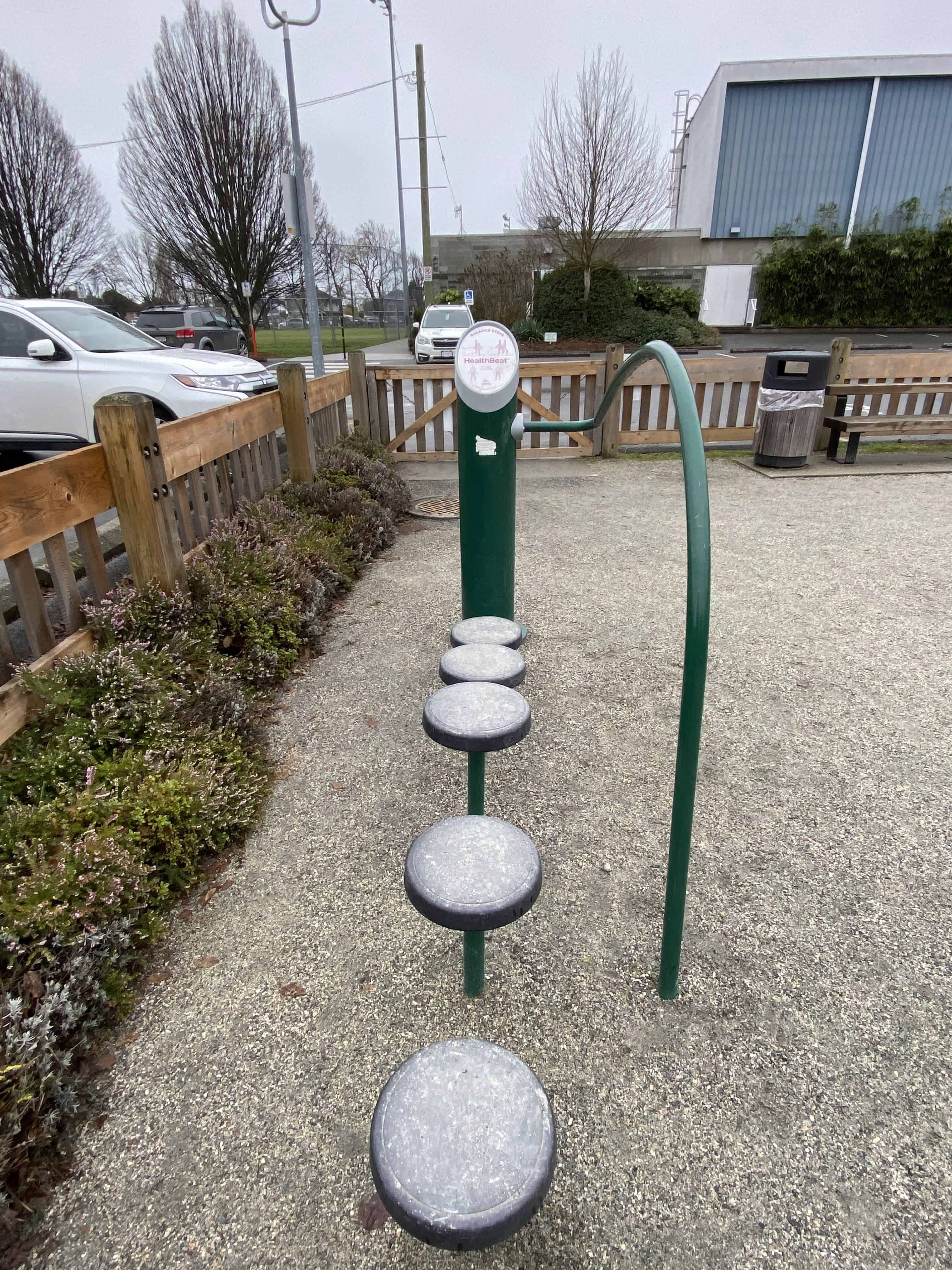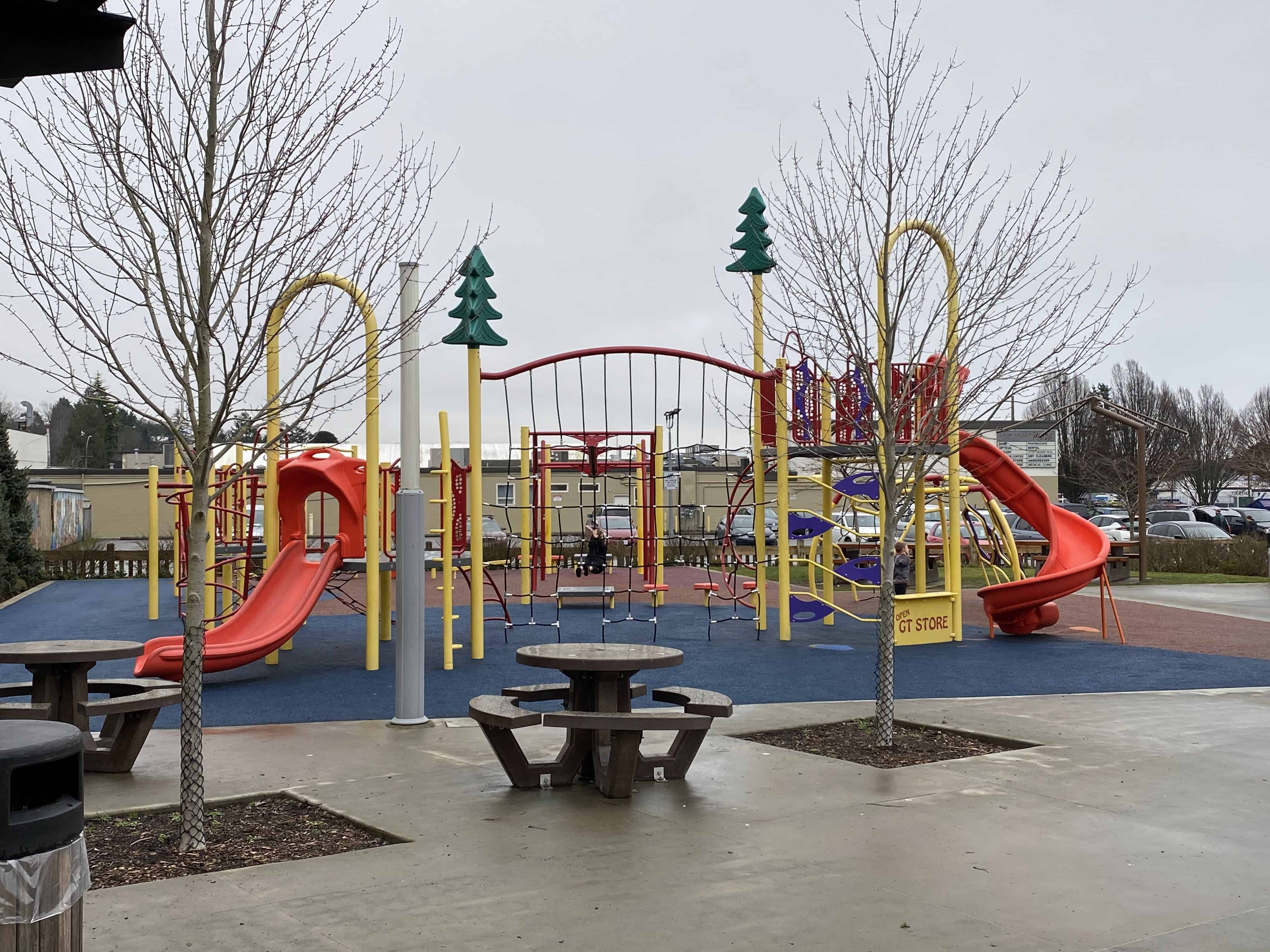 Esquimalt Gorge Park
The Esquimalt Gorge Park , because of the size, is covered in a separate post.
Forshaw (viewpoint)
This area is accessible off Craigflower at Forshaw Road.
There is a ramp for canoe/kayak launch along with a bench to enjoy the views over the Gorge waterway and Saanich walkway.
There is however no parking spaces at this location, so it's mostly utilized by local residents and pedestrians.
Foster (viewpoint)
Accessible from Lyall at the end of Foster Street.
This is a lovely spot to view the ocean, somewhat protected down below because of the rocks.
Highrock Park (also referred to as Cairn Park)
Highrock Park , because of the size, is covered in a separate post.
Hither Green
This offers a small green space, located on Bewdley Avenue off Lampson Street.
Ken Hill Freeman Park
This park can be accessed off Lyall and Grafton Streets.
We often stop by this park on our walk along Lyall Street towards the base. It has a pergola with a picnic bench underneath to allow for a pleasant rest while out walking.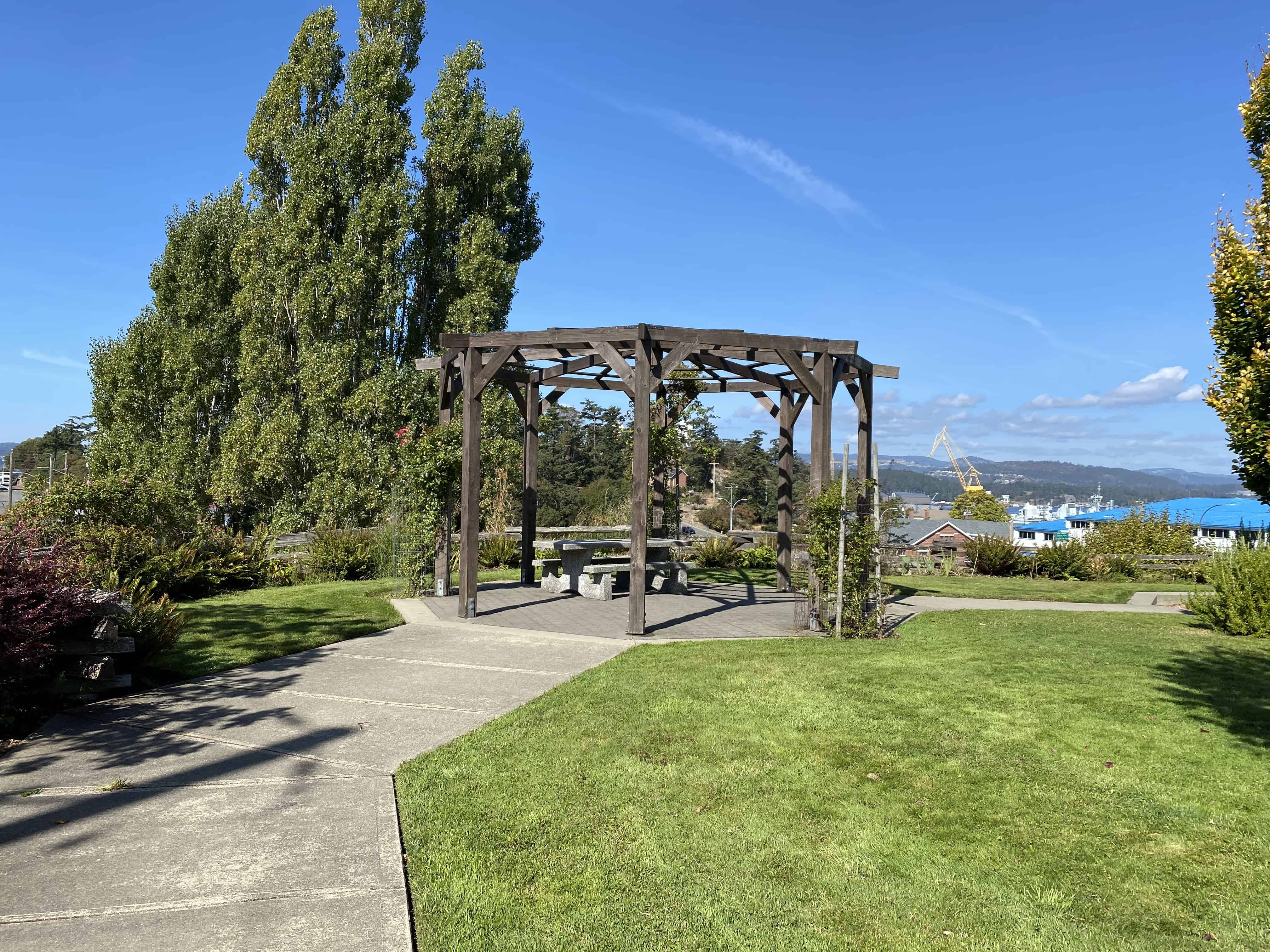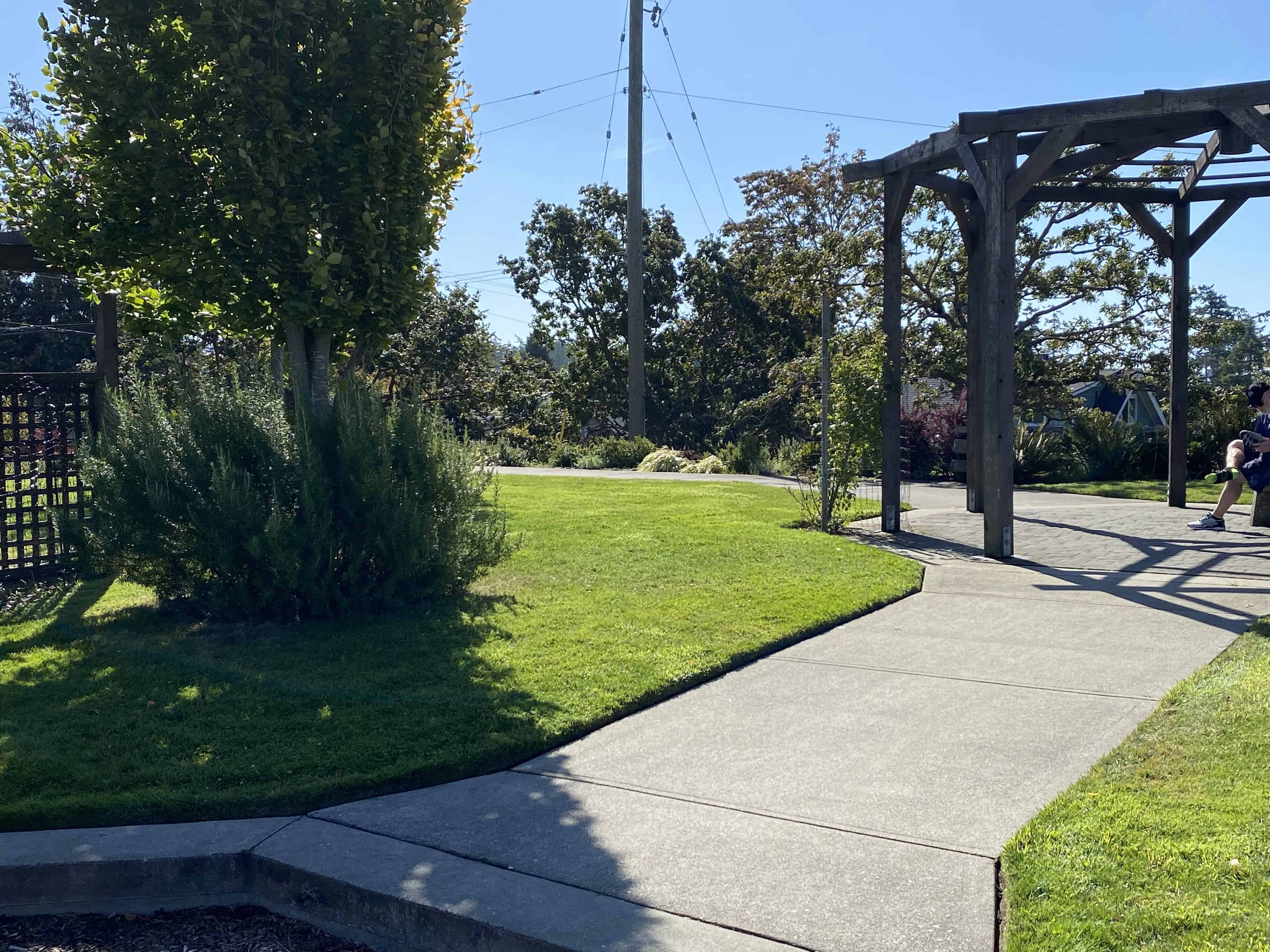 Kinver Greenspace
At the end of Kinver Street, off Munro. You can launch your kayak or canoe from here, and at low tide, you may even be able to walk to nearby Fleming Beach.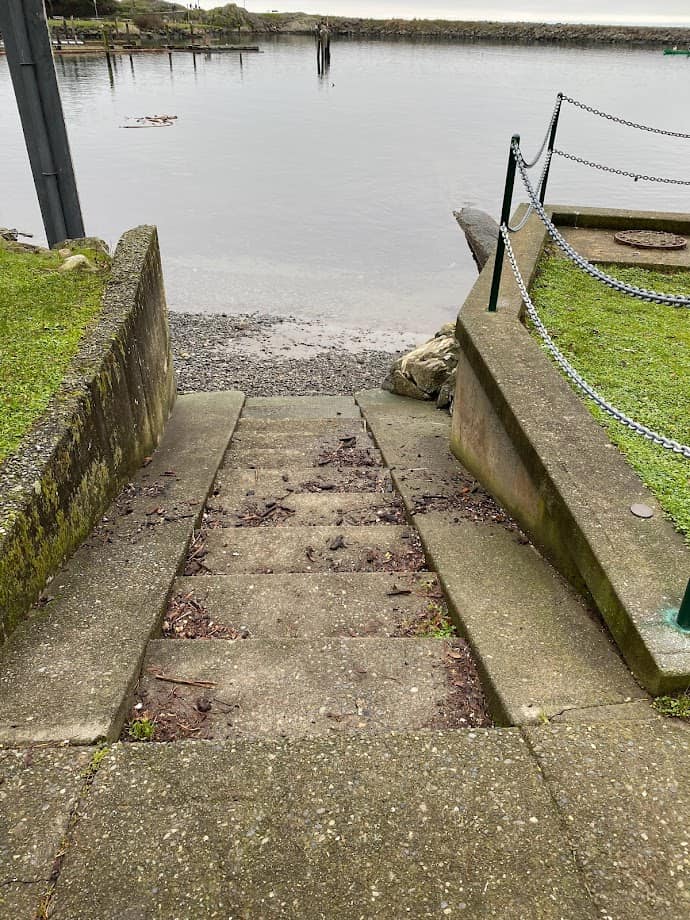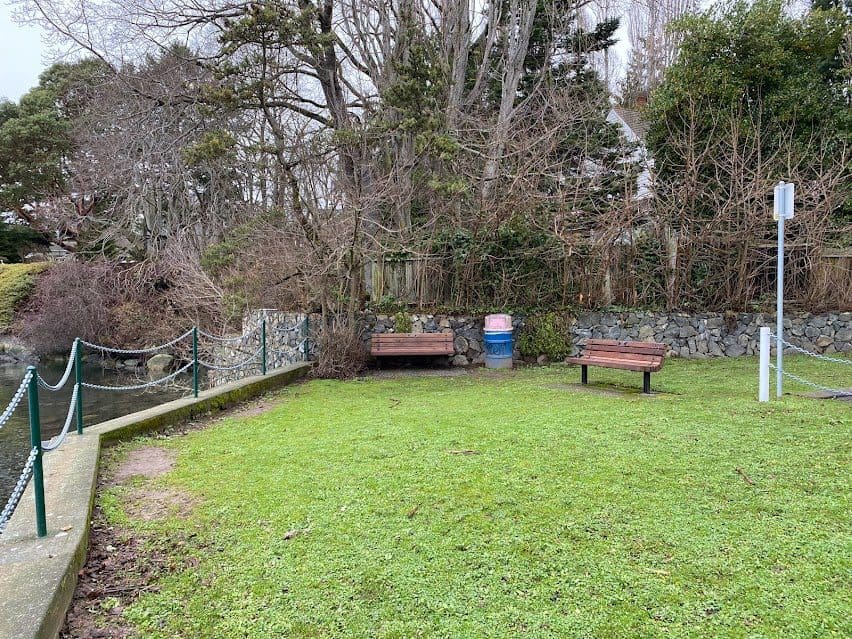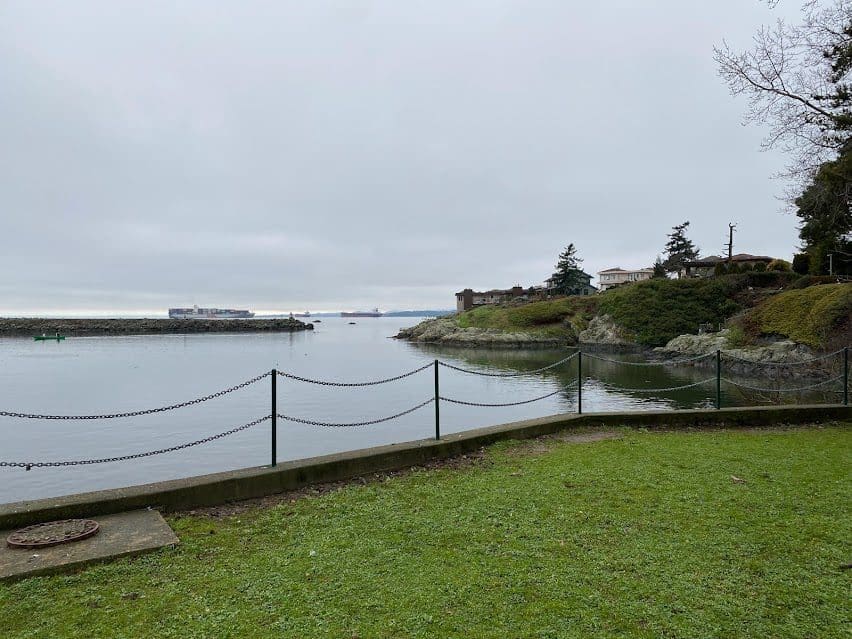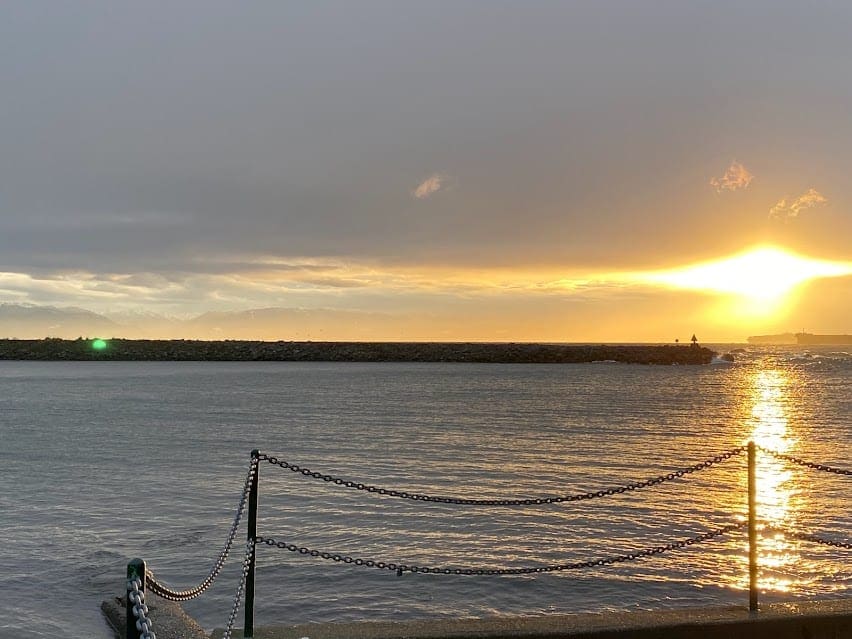 Lampson Park
This sports field and park is located off Lampson Street , by the intersection of Lampson and Colville. The Park currently contains two baseball diamonds, washrooms, playground with picnic tables and benches, so you might enjoy having lunch here while the children play.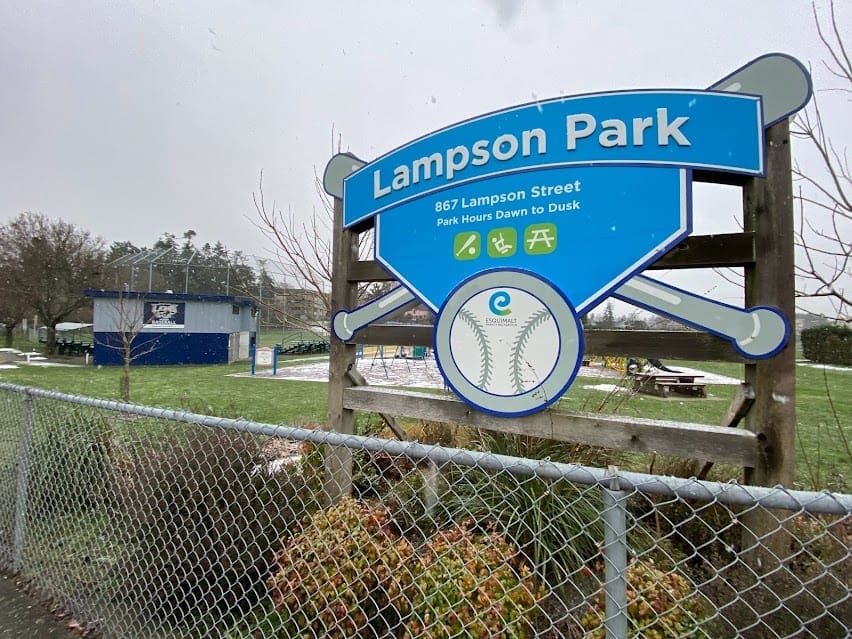 Lugrin Place
Lugrin Place is located off Lockley Rd and Lugrin Place. This park serves as a small neighborhood playground.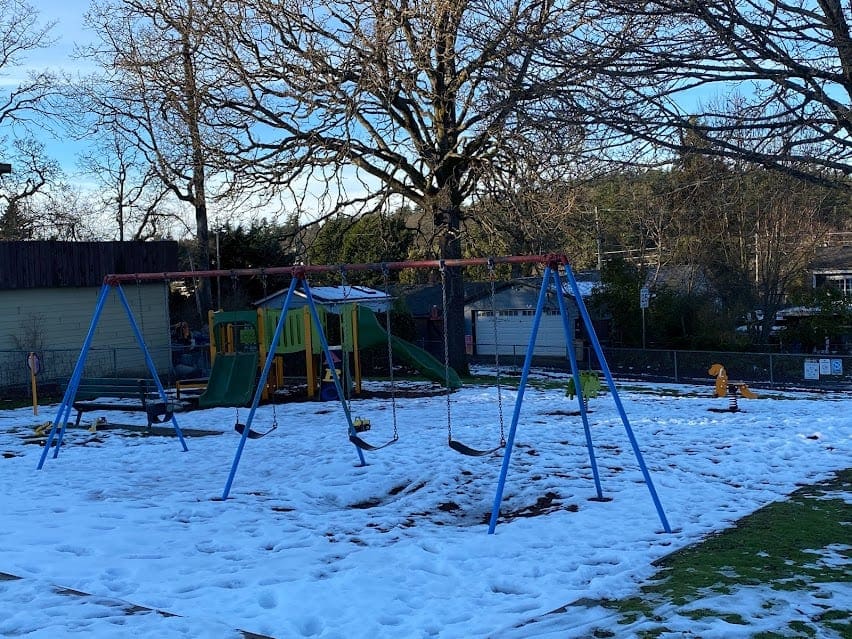 Macaulay Point Park & Fleming Beach / Buxton Green
MacCauley Point Park/ Flemming Beach / Buxton Green, because of the size, is covered in a separate post.
Matson Conservation area
This area is located along the Westsong Walkway, close to the WestBay Marina.
The 2.4 acre property in Esquimalt contains the harbour's last area of rare and endangered Garry oak ecosystems. The property has more than a hundred oak trees – some of them centuries old. This area is not to be trampled on by you or your dog, and entry is prohibited to the general public, except by way of the elevated staircase. The staircase is six stories tall, and provides a unique view passing through the Matson lands.
Also, if you're careful, quiet and watchful, you might even see Blue herons, Bewick's wren, downy woodpeckers, hummingbirds, purple martin swallows or even deer or racoons.
This is also a favorite work out space for many fitness conscious individuals. The staircase can get busy, so please be respectful of others passing up or down.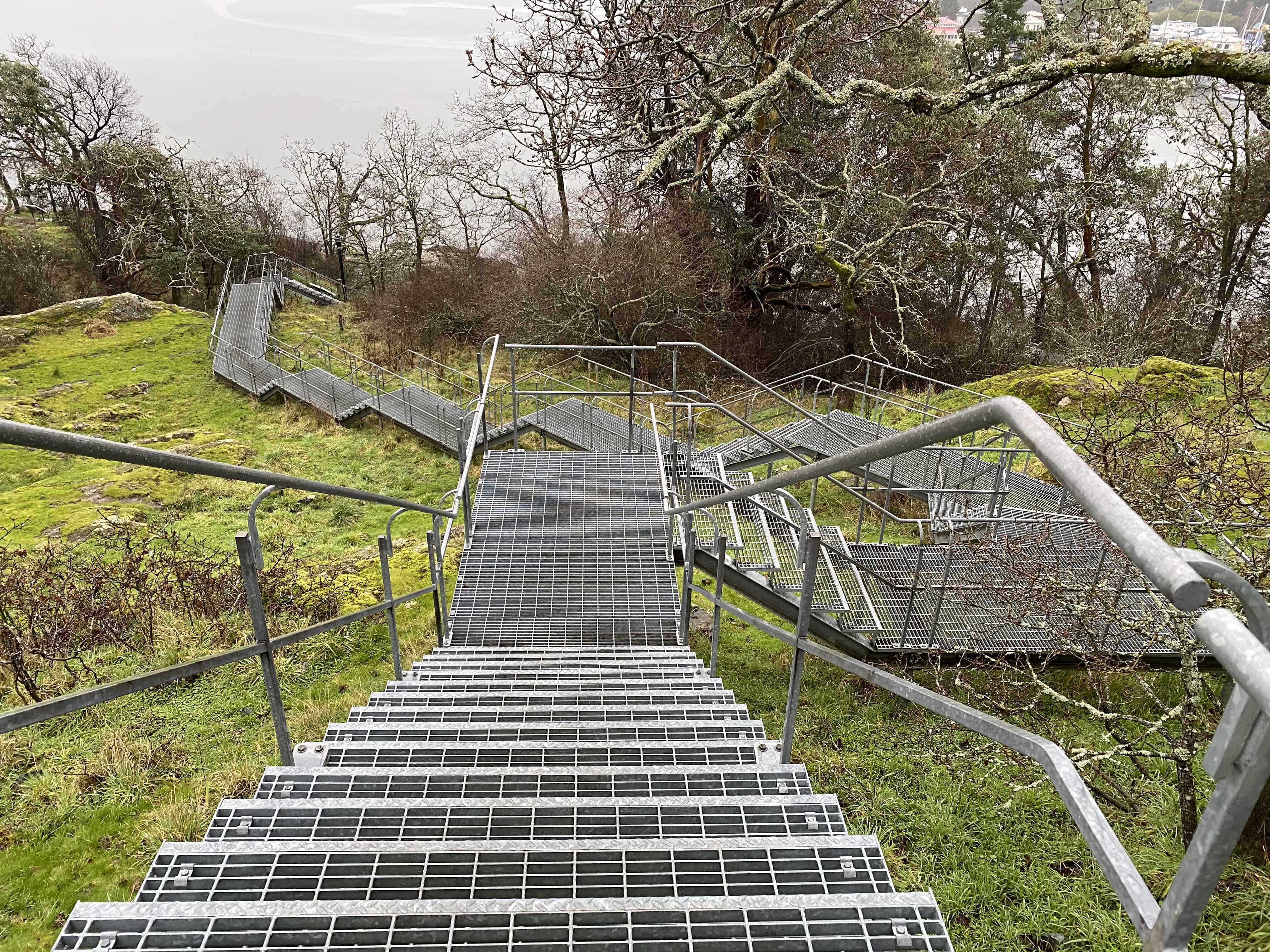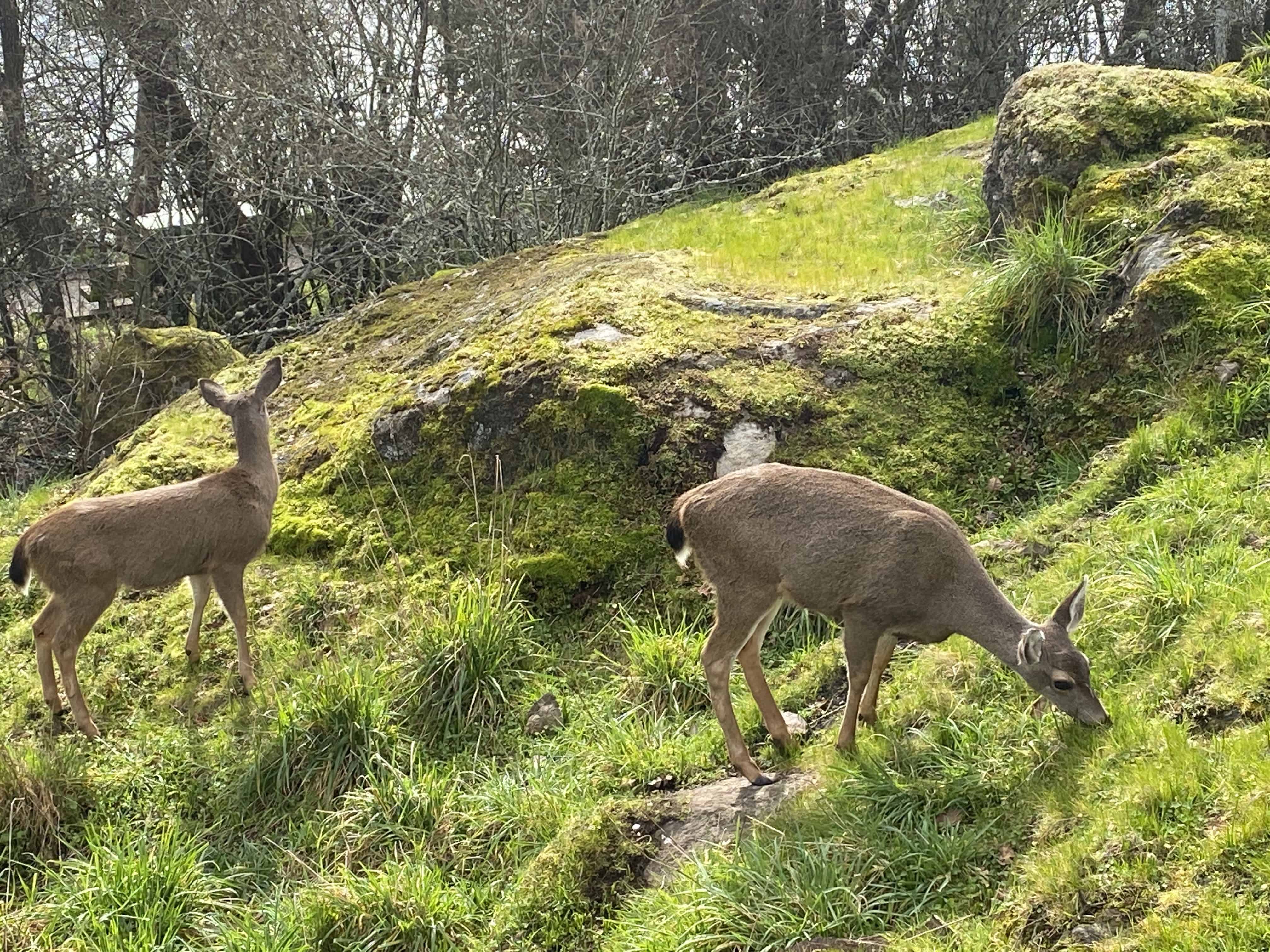 McNaughton (viewpoint)
This is located at the end of McNaughton Street, off Tillicum Road
This area is a lovely place to sit and enjoy the views of the Gorge waterway.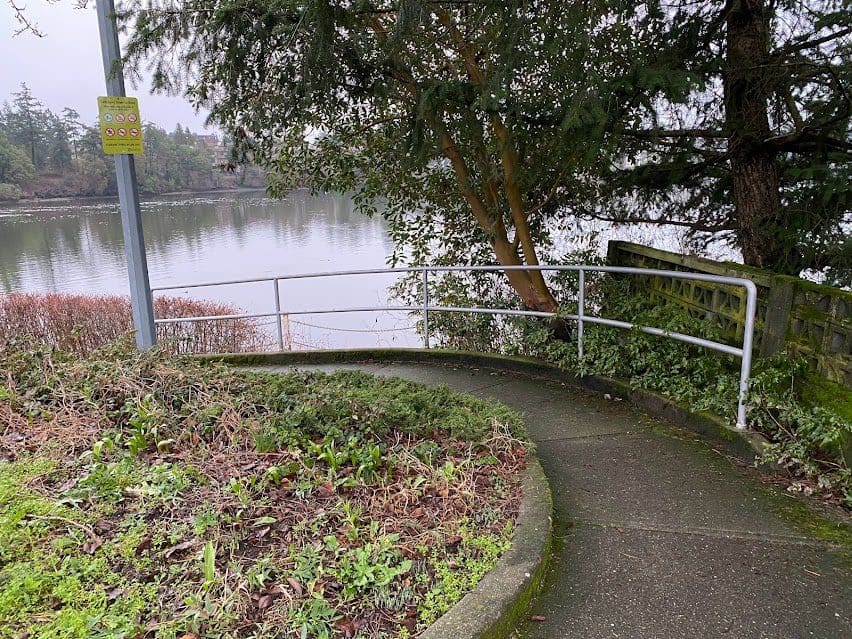 ---
Memorial Park
This park is located at 1200 Esquimalt Rd.
This .9 hectare park was designated a Heritage Site in 1995.
It was established in 1924 to commemorate Canadian soldiers killed in World War 1.
You will see the cenotaph and guns, the rock and mortar gate posts along Esquimalt Road. As you walk through the park, you will see memorials throughout. There are also mature and large trees lining the walkways with benches and tables to relax in the shade.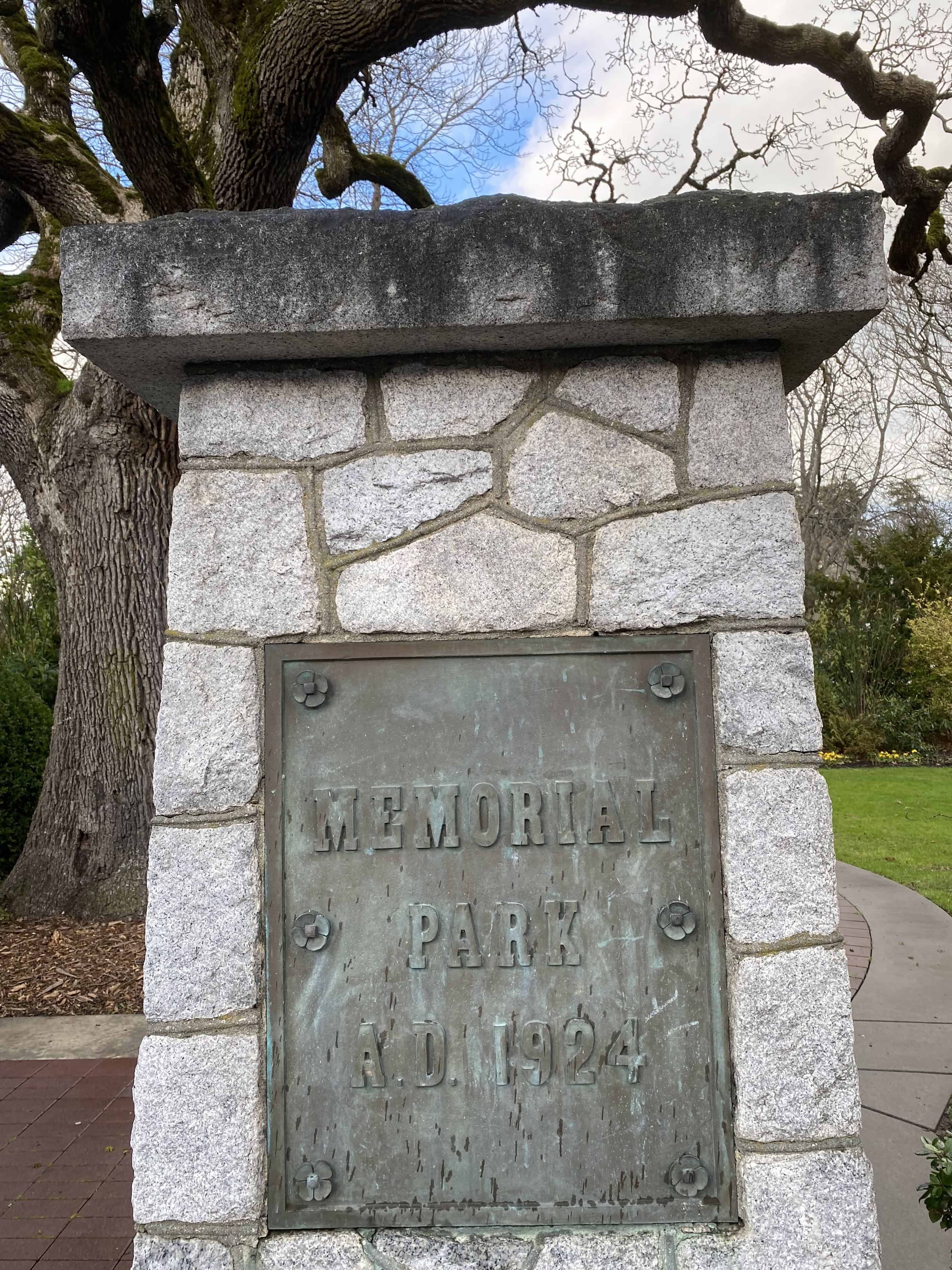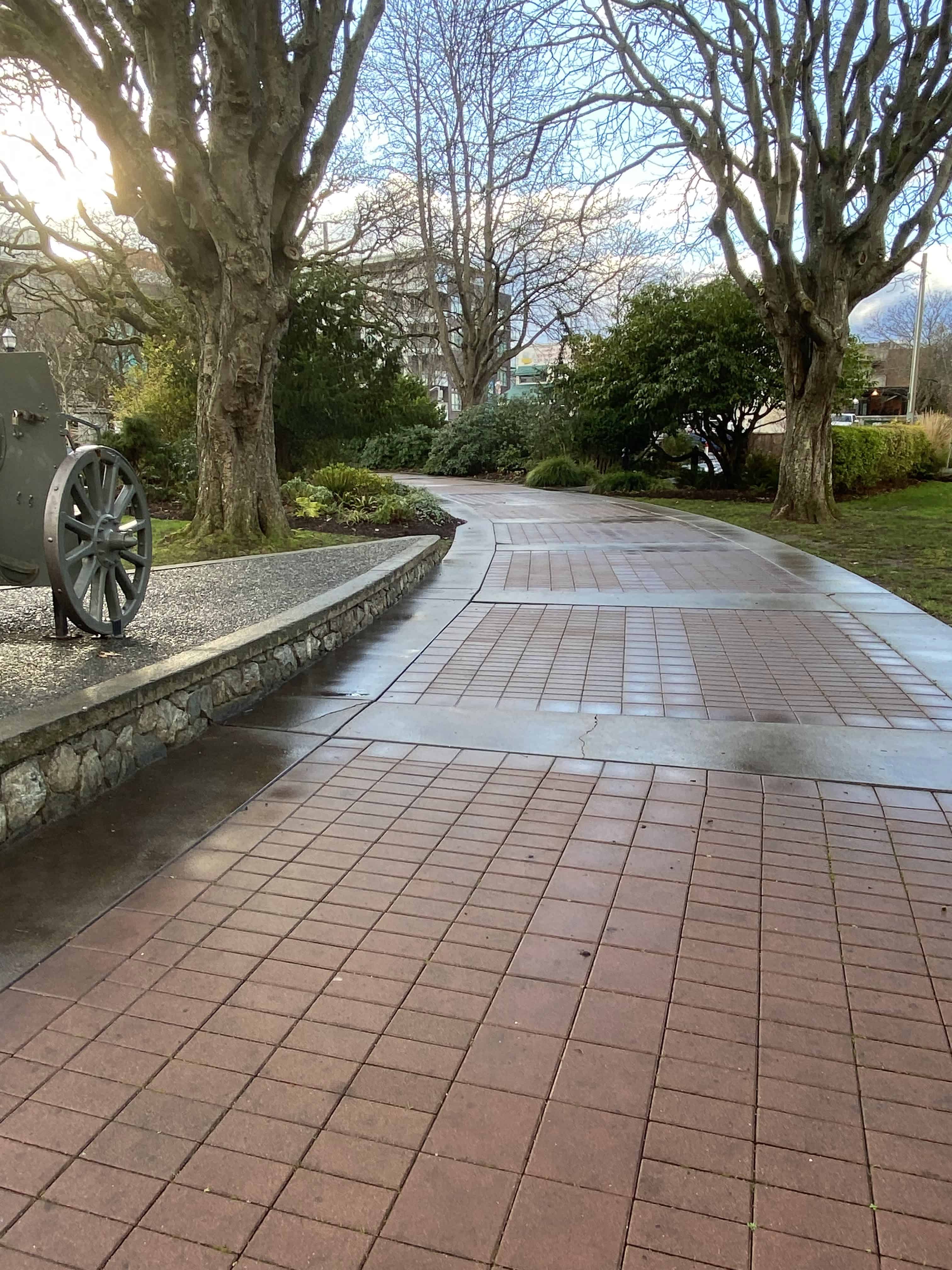 There is a small playground in this park in one of the corners for the children to enjoy.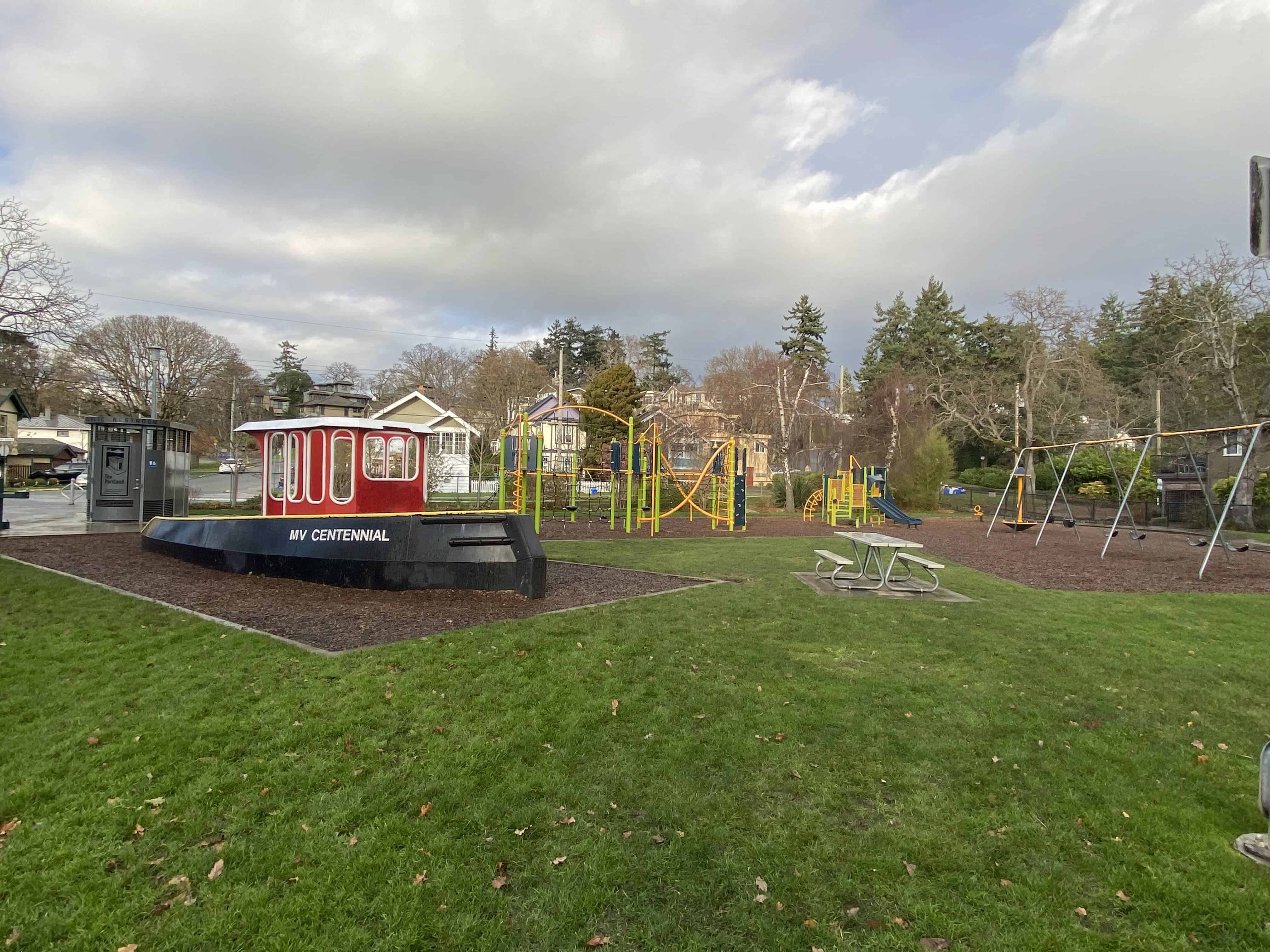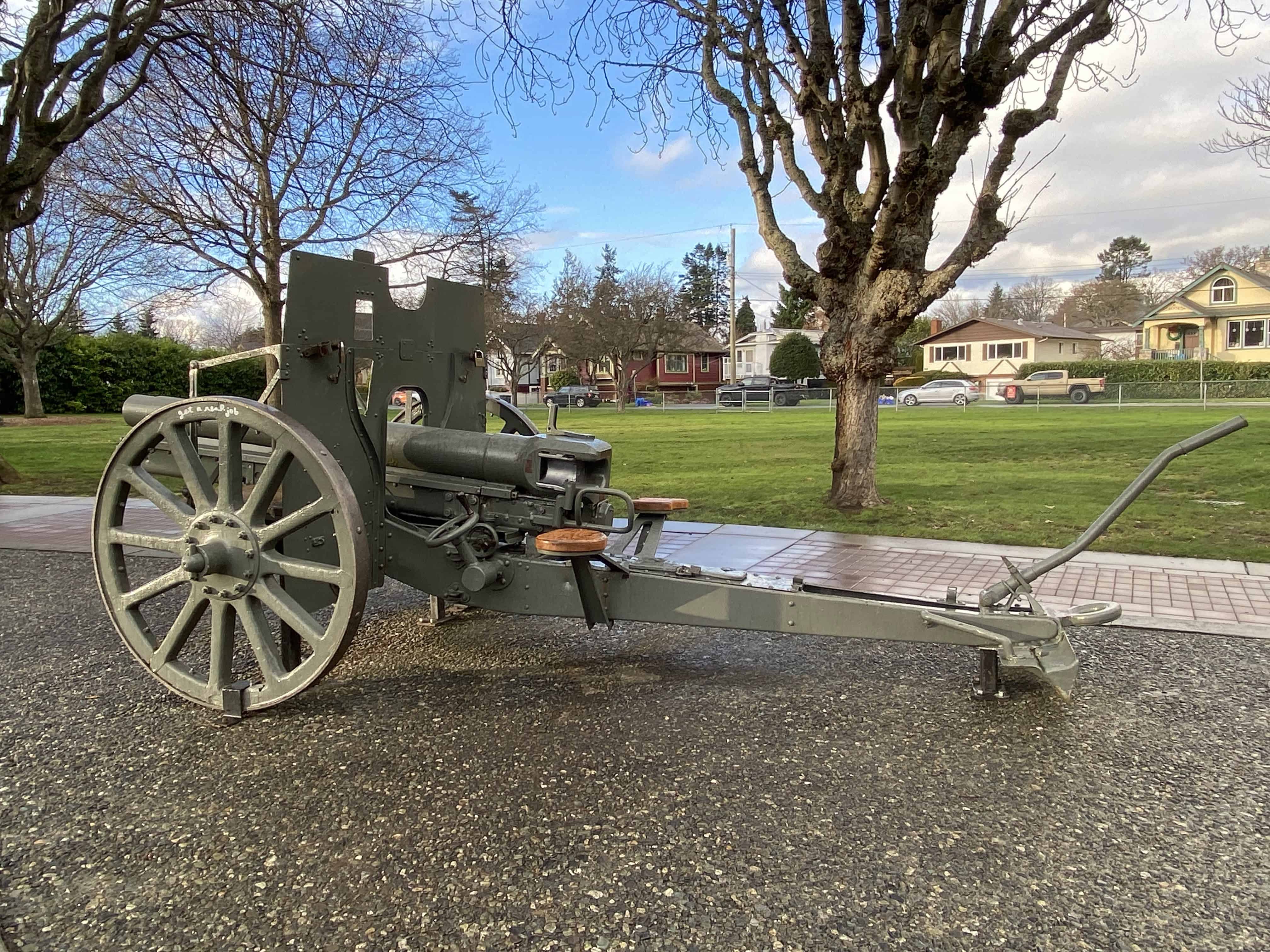 Rembrance Day ceremonies are held annually at the Cenotaph.
Nelson (viewpoint)
This viewpoint is accessible at the end of Nelson off Lyall Street.
There's a staircase down to a quiet seating area and the views are beautiful.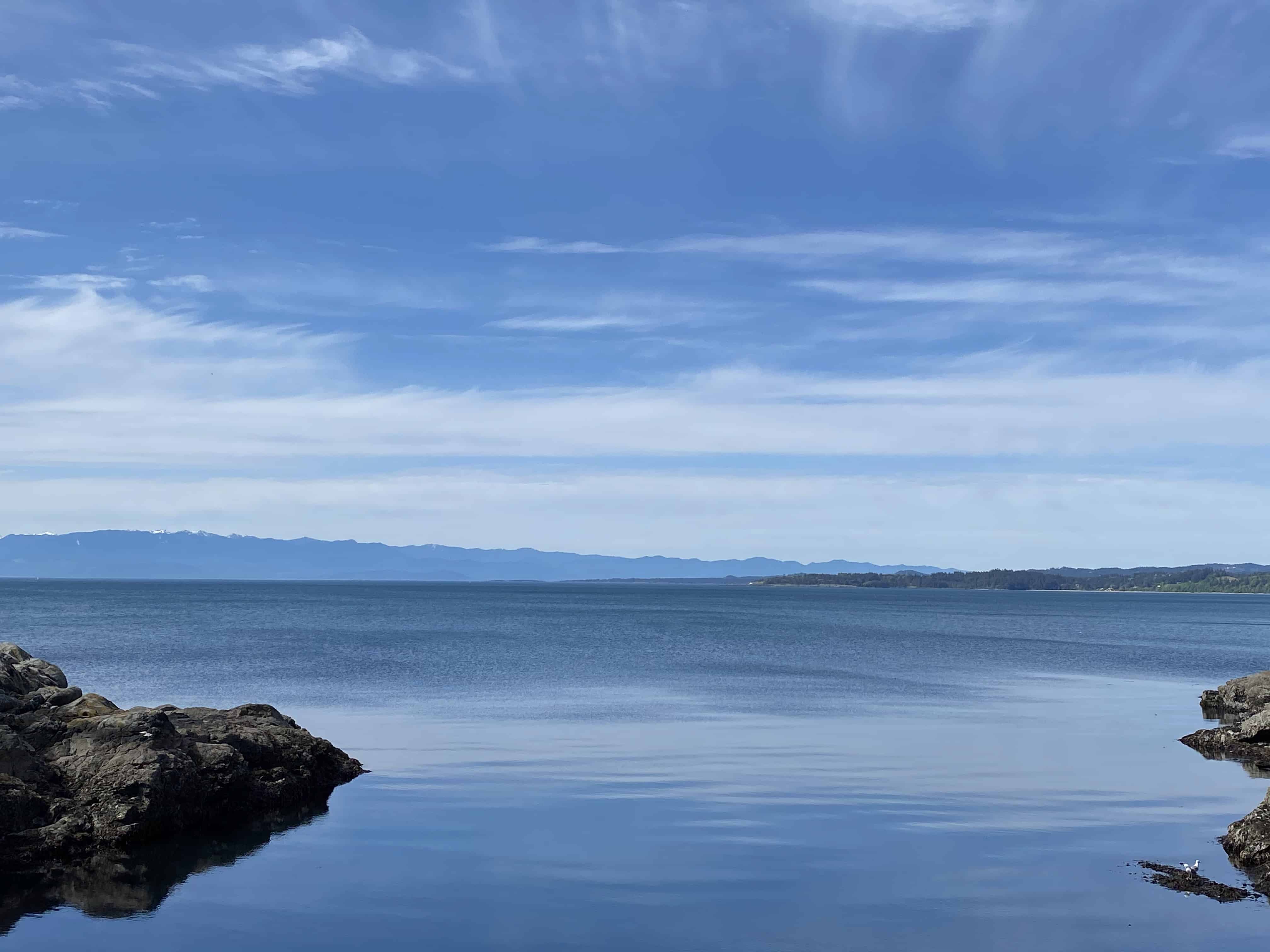 Paradise Park
This park is located at 540 Paradise St, Esquimalt.
This is a small community play park with a picnic table in the back, and also a bench at the entrance to the park.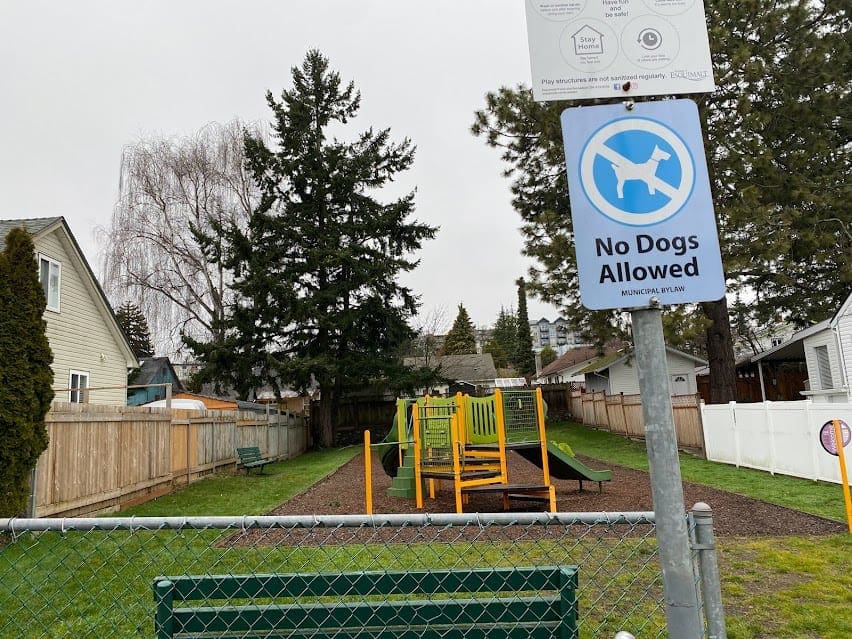 Phil Ross Park
Phil Ross Park is accessible by foot from Old Esquimalt Road or Fernhill Road.
The path actually connects these two areas.
It's a .2 hectare open space providing a winding path through a mature grove of Garry oak and fir trees. There are a couple of benches to rest and enjoy the terrain.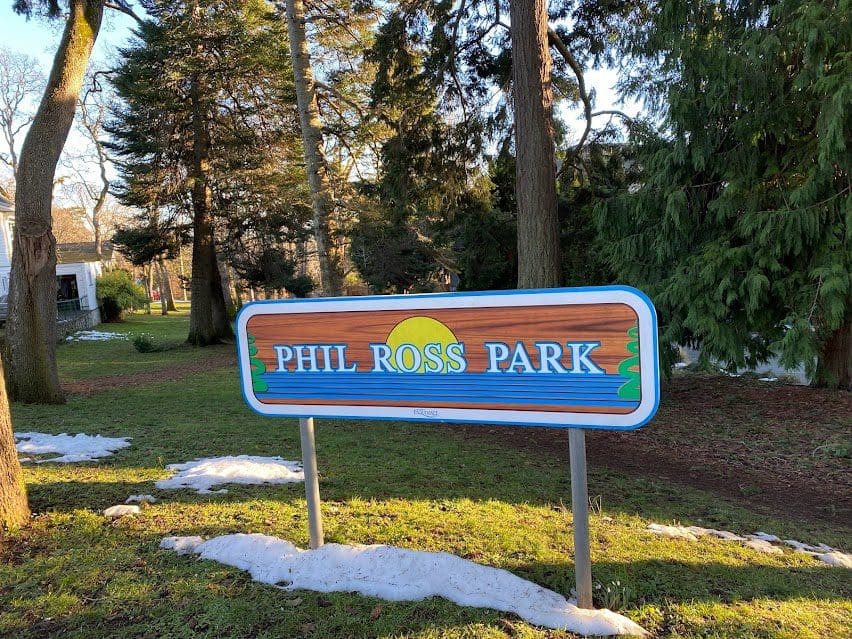 Propeller Park
This park is found on the corner of Canteen and Esquimalt roads.
The park includes a variety of interesting trees, including Lawson cypress.
Rockcrest Park
Rockcrest is accessible by foot from Rockcrest Place or Highrock Avenue.
This 1 hectare park is the smallest natural area in Esquimalt.
Saxe Point Park
Saxe Point Park , because of the size, is covered in a separate post.
Sturdee (viewpoint)
This viewpoint is located at the end of Sturdee off Lyall Street.
This is a lovely place to enjoy the rocks and ocean.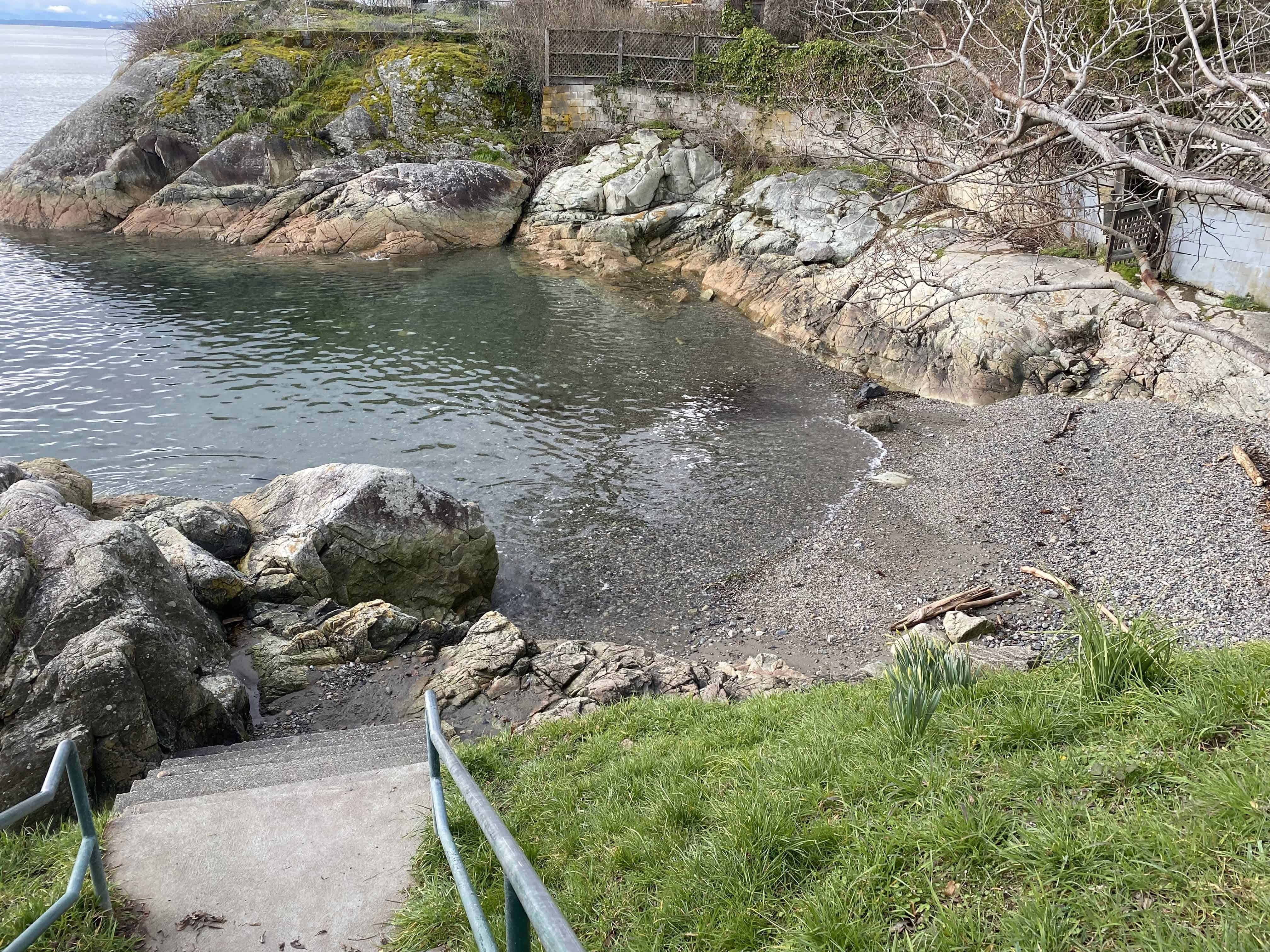 Yarrow Park
Accessible off Craigflower onto Yarrow Place
This has a curved pathway with benches at this small park/beach area. This area could also be used to launch a canoe or kayak.
Wurtele Park
Wurtele Park is accessible by foot from Wurtele Place or Lockley Road.
No matter what google maps tells you, you cannot access this space directly from the E&N Trail!