21 Free Things to Do in Victoria, BC
Are you wondering what to do in Victoria British Columbia Canada for free? There are plenty of free things to do in Victoria BC, and as locals, we're happy to share some great ideas with you here!
Strolling, walking or cycling on one of the many walkways and trails.
There are lots of options in Victoria just to get outside and enjoy nature, get some exercise and have relaxing strolls with your family and friends.
Westsong Walkway and David Foster Inner Harbour Pathway are walks by the harbour you will enjoy and time permitting during your stay, you will likely enjoy more than once.
The Galloping Goose Trail, E&N Rail Trail and Lochside Regional Trail are all awesome cycling and walking trails, which will take you as far as you want to go distance wise while you're enjoying your vacation. Victoria is known as the Cycling capital of Canada for a reason.
Look for marine life and other wildlife
While you're out strolling, you will want to be on the lookout for marine and other wildlife. Deer are fairly prevalent in may areas, and you're likely to see otters and seals if walking by the harbour. Keep your camera (or your phone) handy for pictures or video.
Remember, these are wild animals and if you want to take pictures or video, keep a respectful and safe distance. Wild animals and birds, including geese and deer/ bucks can become quite aggressive if you get too close, or if they feel threatened.
Walk along Government Street
There are many interesting and unique local shops along Government Street, and the shops can and will entertain you for some time. Parts of Government Street are closed to traffic at certain times, other parts are not. Watch the signs, and be careful of the bikes. Cyclists should give way to pedestrians, but it can get quite congested in this area at busy times.
Visit a little free library
You will see these little boxes in various areas and communities throughout Victoria and nearby. For a map of the Little Free Libraries in Victoria and how it works, check the website.
Go on a Parliament Tour
The Legislative Assembly of BC offers free tours to the public. Check the website for times and dates. In the summer, you'll get a special treat by the Parliamentary Players.
Also, don't forget to walk around to the rear of the Legislature. A lot of people miss this part, and there are monuments to see and gardens there to enjoy as well.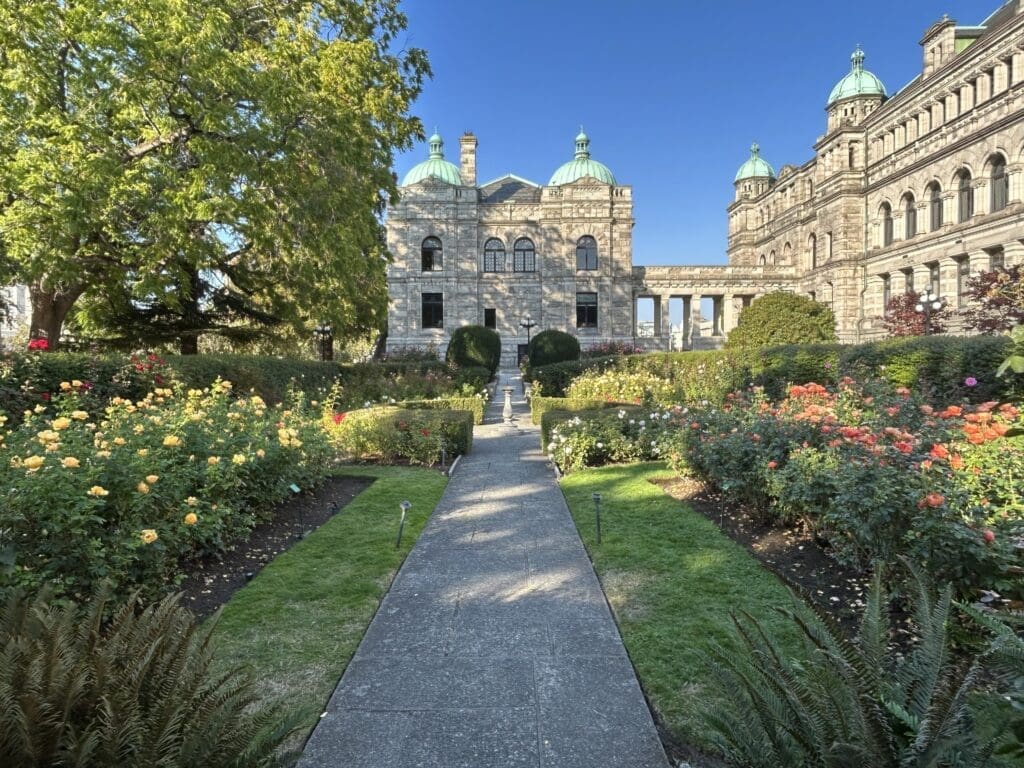 Watch the harbour planes
This will be hard to miss actually if you're walking by the harbour. There are many times we've stopped, sat on a bench and just watched the harbour. This is a working harbour and as such, it can become a hive of activity.
Watching the harbour planes take off from various positions, depending on wind direction and other current conditions in the harbour is both entertaining and interesting. It is one of our favourite free things to do in Victoria.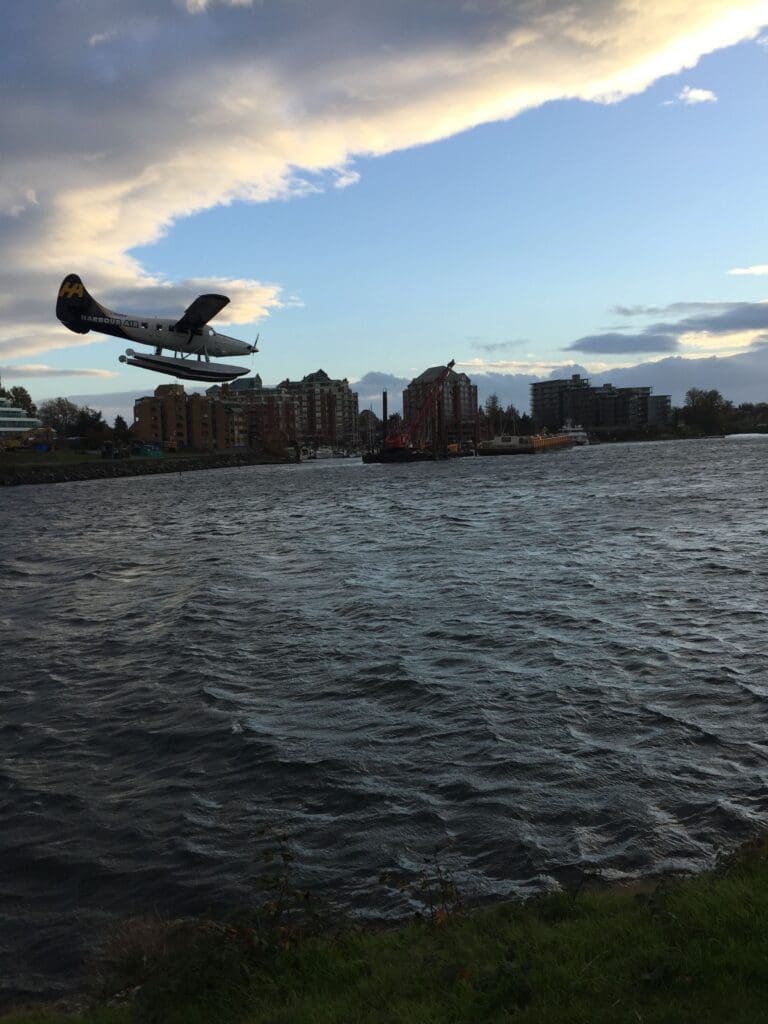 Visit Beacon Hill Park
Beacon Hill Park is an outstanding place to spend time in Victoria for free. The beauty of the manicured grounds is peaceful and a joy to share with family and friends.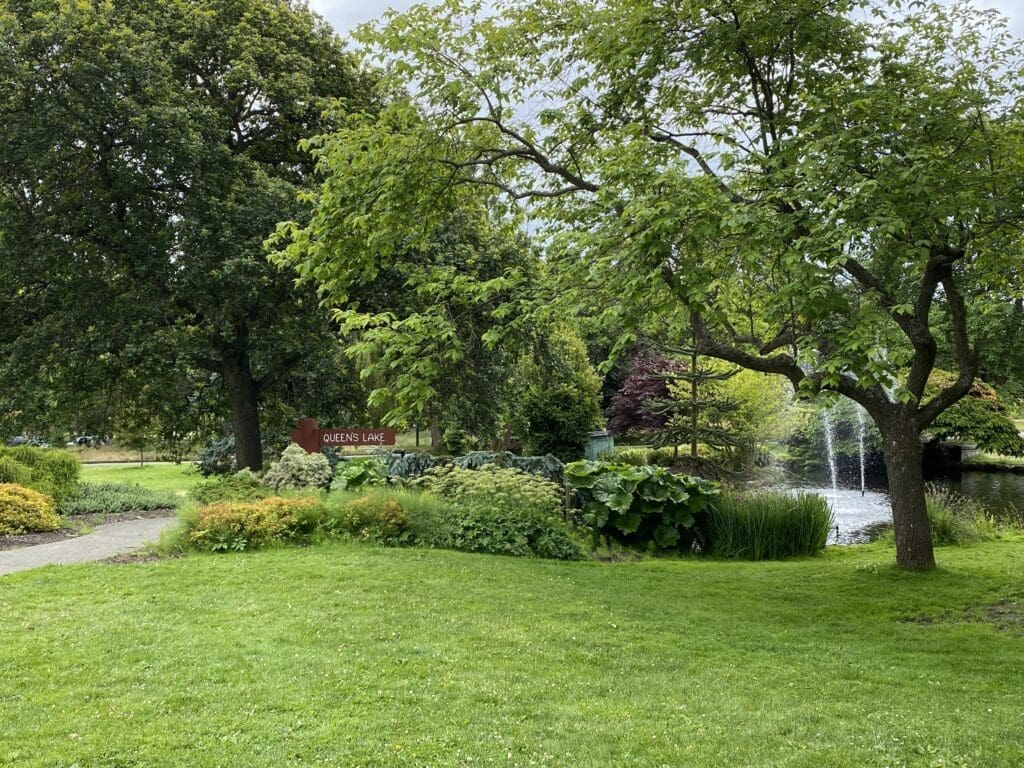 Stroll around Government House and Gardens
We've taken friends to Government House and wandered through the gardens and grounds. It can take a couple hours or more, and is a fun and free activity. In addition Government House offers tours each month. The tour is free, but you must register in advance on the website, and space is limited.
Visit the Empress Hotel
The Fairmont Hotel Empress is as beautiful inside as it is outside, and is worth your time to walk through the lobby and shops. It costs nothing to walk through, remember to look up to see all the beautiful architecture this gorgeous hotel has to offer. Don't forget to say hello to Winston, the hotel's ambassador. Saying hi to Winston is our granddaughter's favourite free thing to do in Victoria, British Columbia.
Go to the inner causeway for the ambiance
In the winter, we walk on the inner causeway because it's quiet compared to other times of the year. There isn't a lot happening in the winter, but in the summer especially, this area is filled with local artisans and lively entertainment. It's also where you find the main harbour ferry stop. There are some places to sit, and not too far away, you'll find the giant Canada sign, which was made for Canada's 150th birthday in 2017. This is a favourite place for selfies, pictures and videos.
Watch the Johnson Street Bridge lift and lower
The Johnson Street Bridge is a must see stop when you visit Victoria. This specially designed lift bridge is still a fairly recent addition to the Victoria landscape (and skyline), as its predecessor was replaced by this new modern version just a few years ago.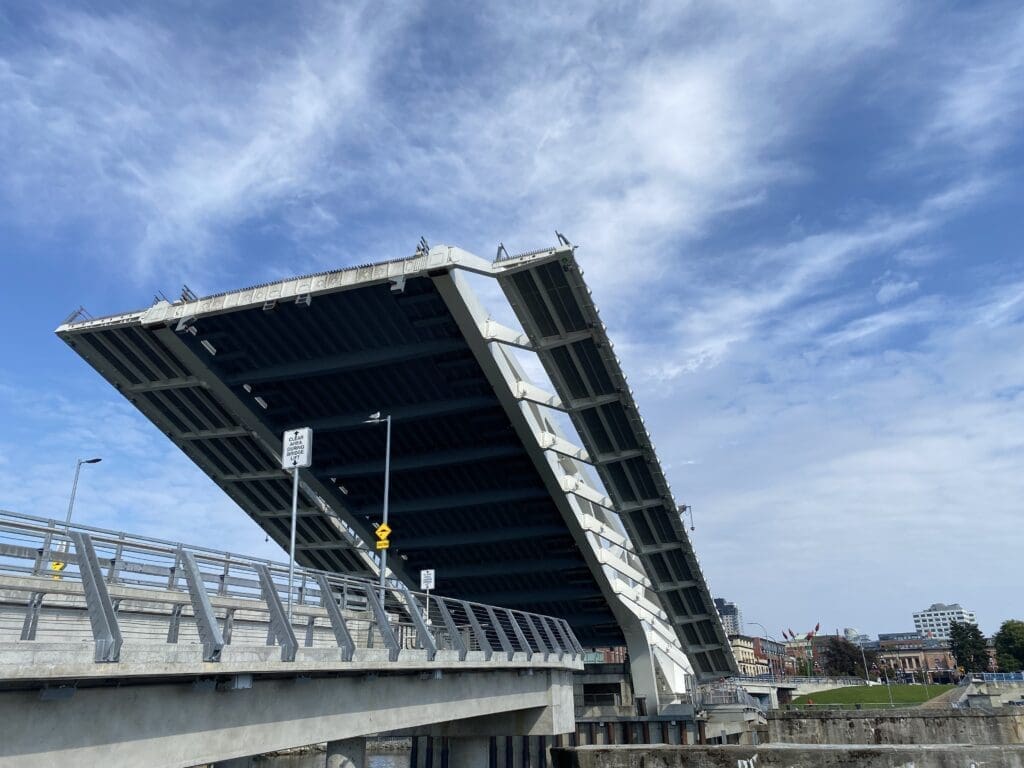 Cadboro Gyro Park, picnic on the beach
Cadboro Gyro Park is within walking distance of Cadboro Bay Village and the University of Victoria. It's a unique beached themed playground, with a long stretch of sandy beach.
Self guided walking tours
You can do some walks of the various older neighborhoods in Victoria simply by downloading the self-guided walking tours available from the Victoria Heritage Foundation. These beautiful neighborhoods will give you an idea of what life is like in Victoria BC.
Self-guided haunted walking tours
If you're interested in the haunted history of Victoria BC (and there is plenty of it), then maybe a self-guided haunted walking tour is for you.
Watch the water taxi ballet
This is one of our favourite things to see and uniquely Victoria! Check Victoria Harbour Ferry website for dates and times for the upcoming season.
Fisherman's Wharf
The colourful float homes of Victoria's Fisherman's Wharf is likely one of the most photographed areas in Victoria. Seeing the float homes in person will feel charming and familiar. The bustle of Fisherman's Wharf in the summer is worth a trip. There's also a park nearby for relaxing if you choose.
See the Totem Poles at Thunderbird Park
Visit Thunderbird Park to visit the interesting collection of Totem Poles. Established in 1941, with restoration occurring in 1952, this is a must see collection in Victoria.
Visit Victoria's Chinatown
Take a self guided tour of Chinatown to learn more about the richness of this historical place. Victoria's Chinatown is the oldest in Canada and second oldest in North America, after San Francisco.
Find the Seven Signs of the Lekwungen
The Signs of the Lekwungen are spread throughout historically significant places in Victoria. Look for them while you're out seeing the city, and see if you can find all seven. You'll learn more about the Lekwungen people and the history of this land.
Finnerty Gardens at UVic
Take a self-guided tour of the Gardens at UVic. Maintained by the University of Victoria, this 6.5 acre site offers a lot of variety and some seating to relax and enjoy the gardens at your own pace.
Practice your Photography skills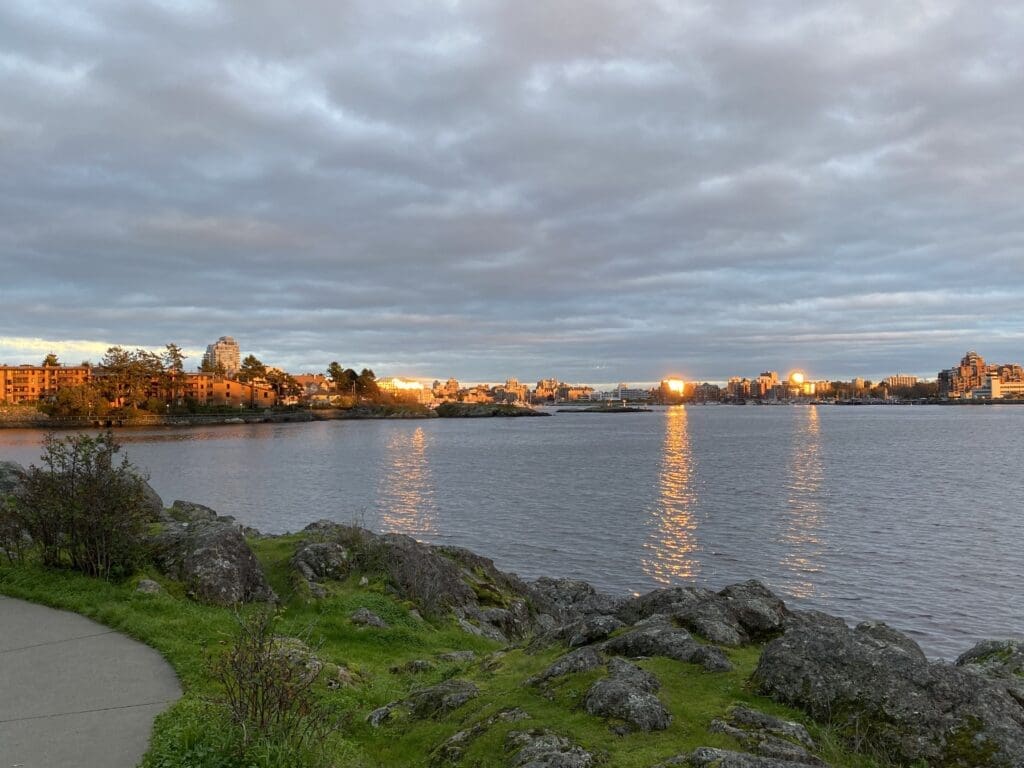 All around, as you experience Victoria, you will find so much beauty in nature and in the architecture of this lovely city.
It's the perfect place to practice your photography skills, with the ever changing light from sun, moon, and clouds bouncing and sometimes dancing on the water. The reflection of harbour lights, amazing architecture, and unique activity of floats planes, ferries, and other pleasure craft in the harbour often all at once means that no picture you take will ever be exactly the same as another.
We think that's awesome, and trying to capture the magic of Victoria in photos can easily become an activity all it's own.
Return to the Victoria Travel Tips menu for more ideas on what to do and planning your trip to Victoria BC Canada.