Butchart Gardens Victoria at Christmas
If you're looking for a unique activity in the greater Victoria BC area this winter for the whole family, you'll enjoy the "Twelve Days of Christmas Display" at the Butchart Gardens. The amazing Butchart Gardens Christmas light display will slow your pace as you meander and become immersed in the activity of finding each of the twelve gifts placed throughout the garden.
Address: Butchart Gardens – 900 Benvenuto Ave., Brentwood Bay, BC V8M 1J8
Website
——————————————-
Hours during the Christmas Season 2022:
Dec 1-Dec 24 Monday-Sunday 3:00 pm – 9:00 pm
Dec 25 – Closed
Dec 26-Jan 6 Monday-Sunday 3:00 pm – 9:00 pm
———————————————-
Admission Inclusive of tax:
Adult: $34 Age 18 & over
Youth: $17 Age 13-17


Butchart Gardens 12 Days of Christmas Lights Display
Visiting the world renowned Butchart Gardens is a bucket list item for some folks. Visiting the gardens during the Christmas season is in itself incredibly unique!
*Disclosure: This article contains affiliate links. If you make a purchase after clicking one of these links, we earn a small commission at no extra cost to you. For full details/ disclosure please click here.
Getting to the Butchart Gardens
(from Victoria downtown)
We usually take the bus from the Legislature terminal. It's easy and inexpensive (a daypass for BC Victoria transit will cost you $5). The #75 bus will take you there in a little under an hour.
There is also free parking for those who choose to drive. The Butchart Gardens are located about 20 kilometers from downtown Victoria. It's a pleasant drive, however if you're not familiar with the area, the Patricia Bay Highway services both airport and ferry traffic and so is busy and sometimes congested throughout the day. If you have a planned time for arrival, leave yourself a few extra minutes as you're likely to experience traffic volume.
If you prefer there are tours in and around Victoria, some of which include the Butchart Gardens Christmas Tour. The tours will usually include the cost of transport and entry or admission costs to the gardens.
Twelve Days of Christmas Display
Without doubt, a favourite time to visit Butchart Gardens is during the Twelve Days of Christmas display. In 2022, the Christmas lights display runs from December 1, 2022 – January 6, 2023. It's awesome in so many ways. This is a family activity and the kids will love the experience as much as the adults.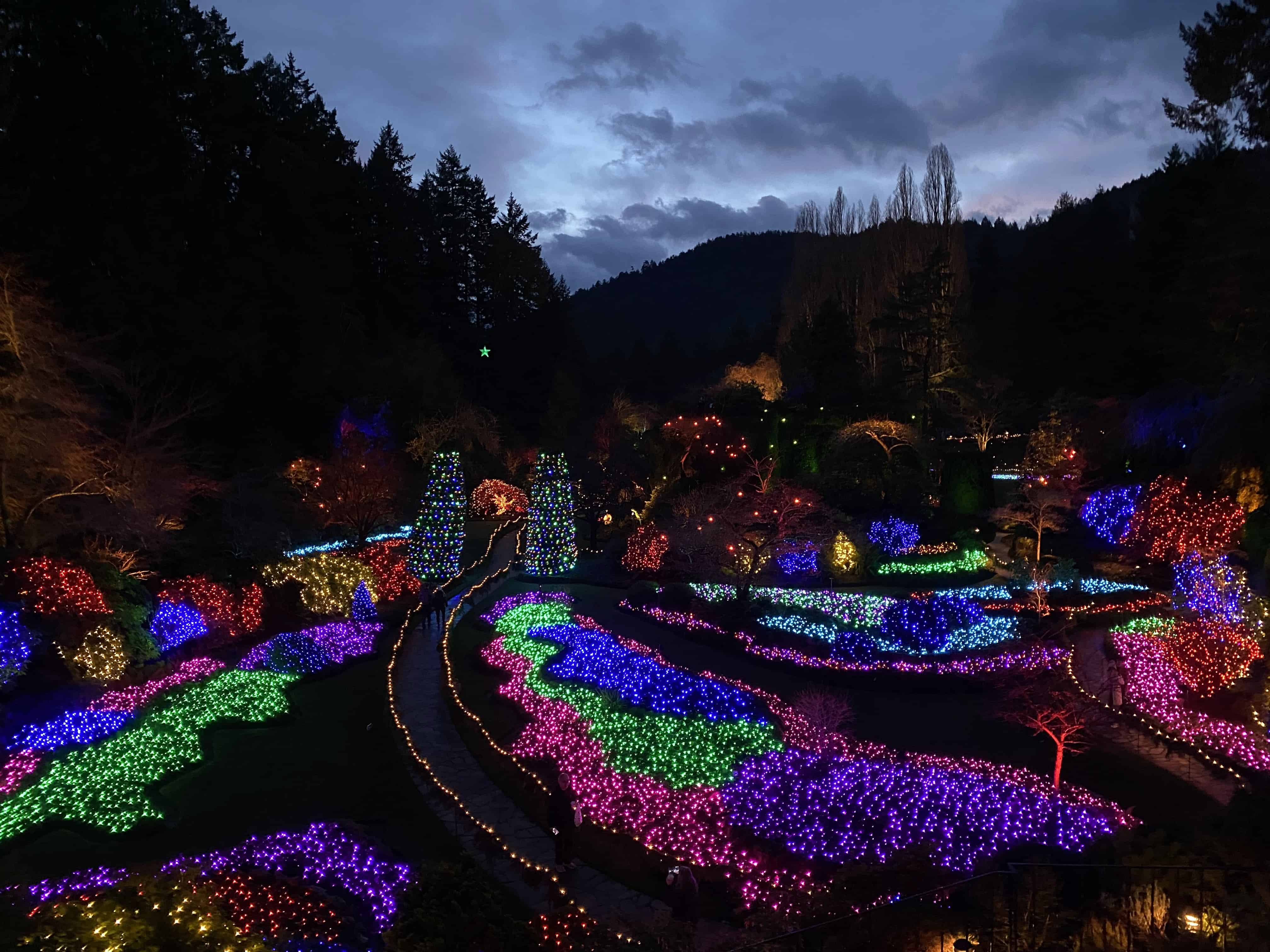 In 2021, we pre-booked our tickets online as required for timed entry. The practice is still in place for 2022 at the Butchart Gardens. This allows the staff to maintain a reasonable number of people visiting the gardens at any given time. Once inside the gardens, you can stay as long as you like. If you arrive at opening time (3:00 p.m.) it won't be dark yet, however you can walk through the gardens at a relaxed pace.
We did, of course, find ourselves singing the "Twelve days of Christmas" song to try to remember what "gifts" we were looking for. Everyone does this, so it isn't embarrassing or weird at all. It's fun and entertaining to listen as others as they also try to remember the lyrics!
All twelve gifts on display throughout the garden take time to find, and we managed to see most of them before dark. We then took a short break to indulge in a brownie and coffee from the cafe. The cafe has a good selection of food for those who might need replenishment while walking the gardens.
We walked the entire garden again when it became dark outside. Winter in this corner of the world means it gets dark around 4:30 p.m.
It was a little busier on our second stroll around, however we wanted to pause and take pictures anyway. The light displays are impressive and cause you to slow down to take it all in.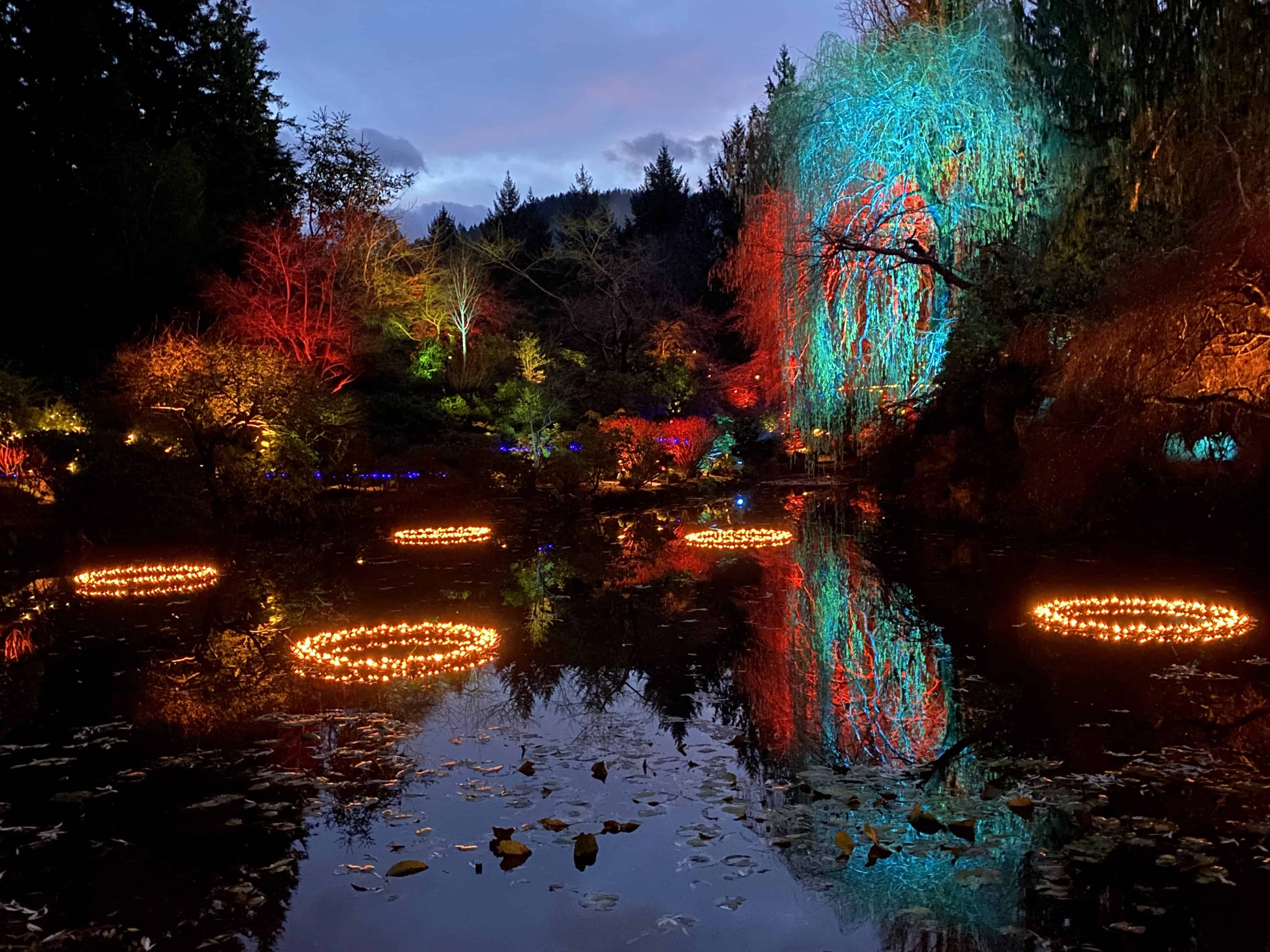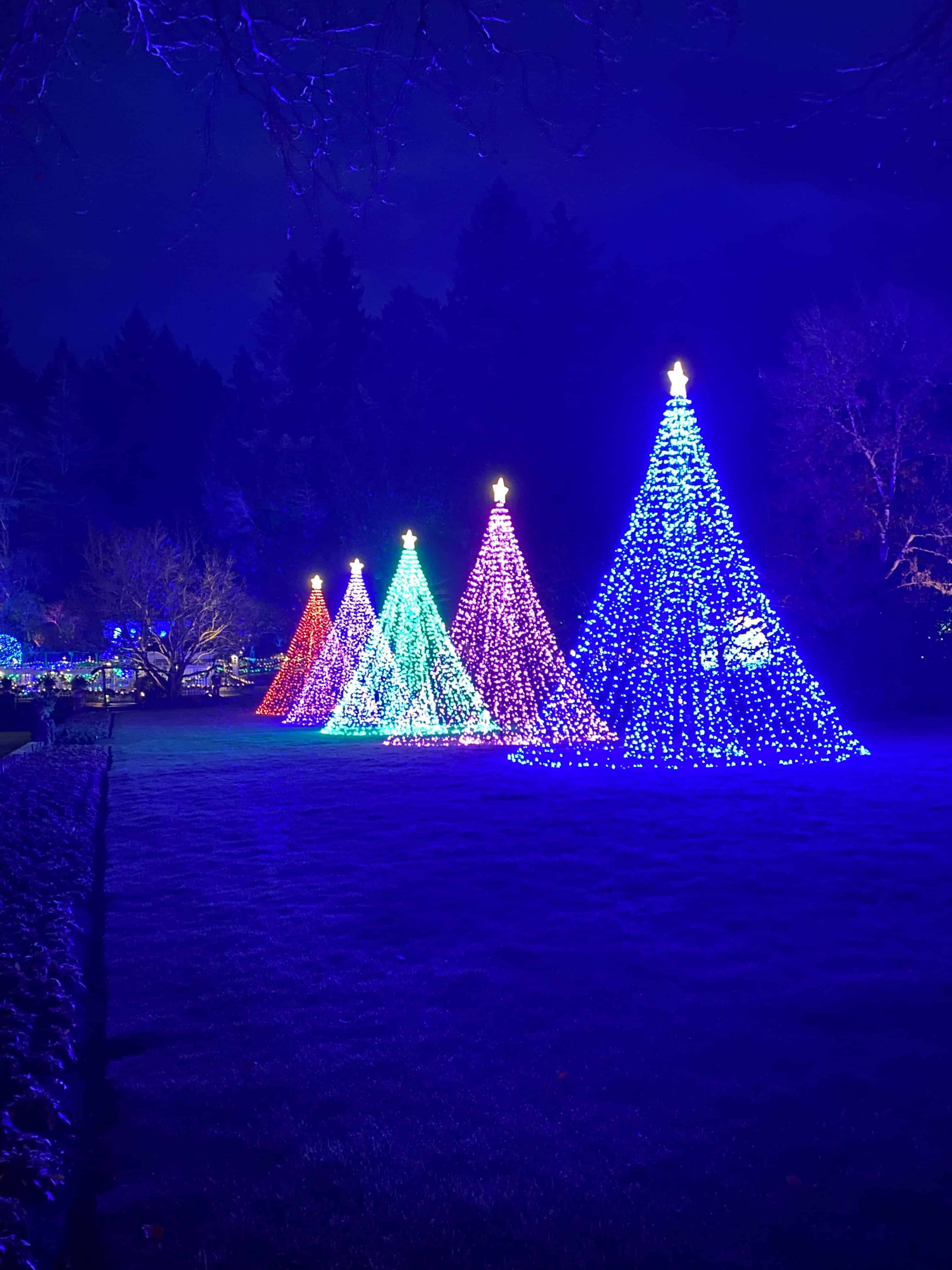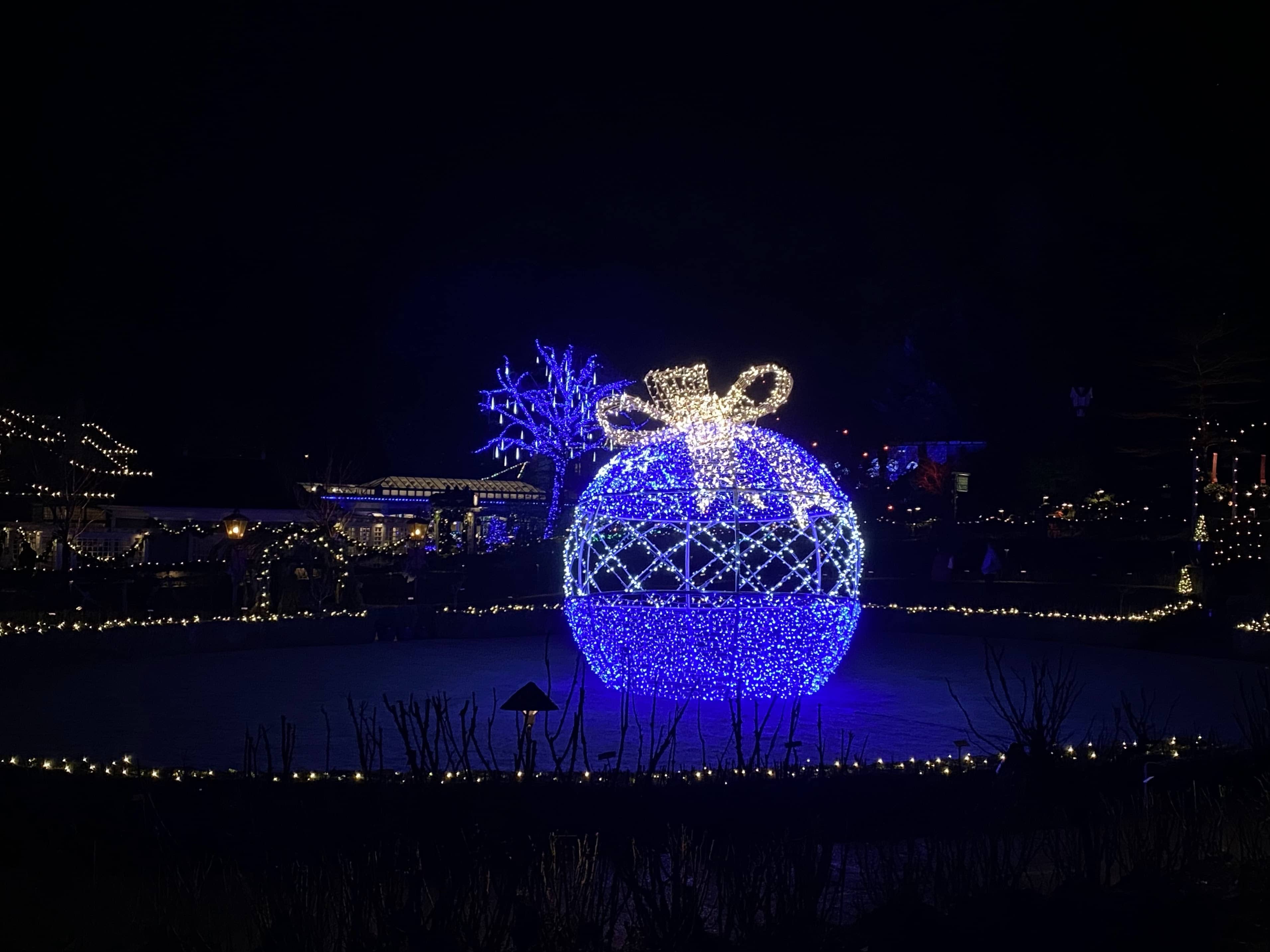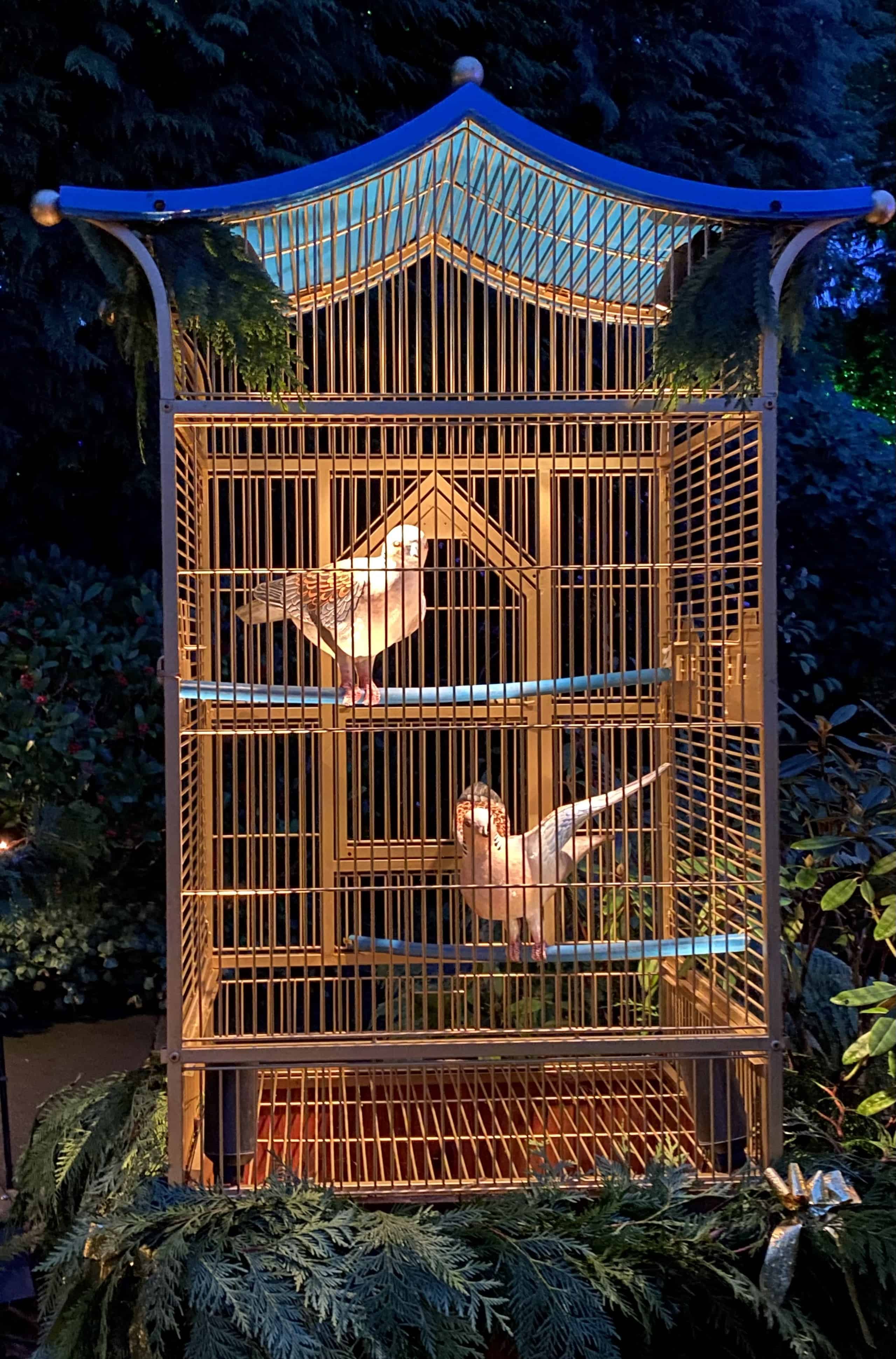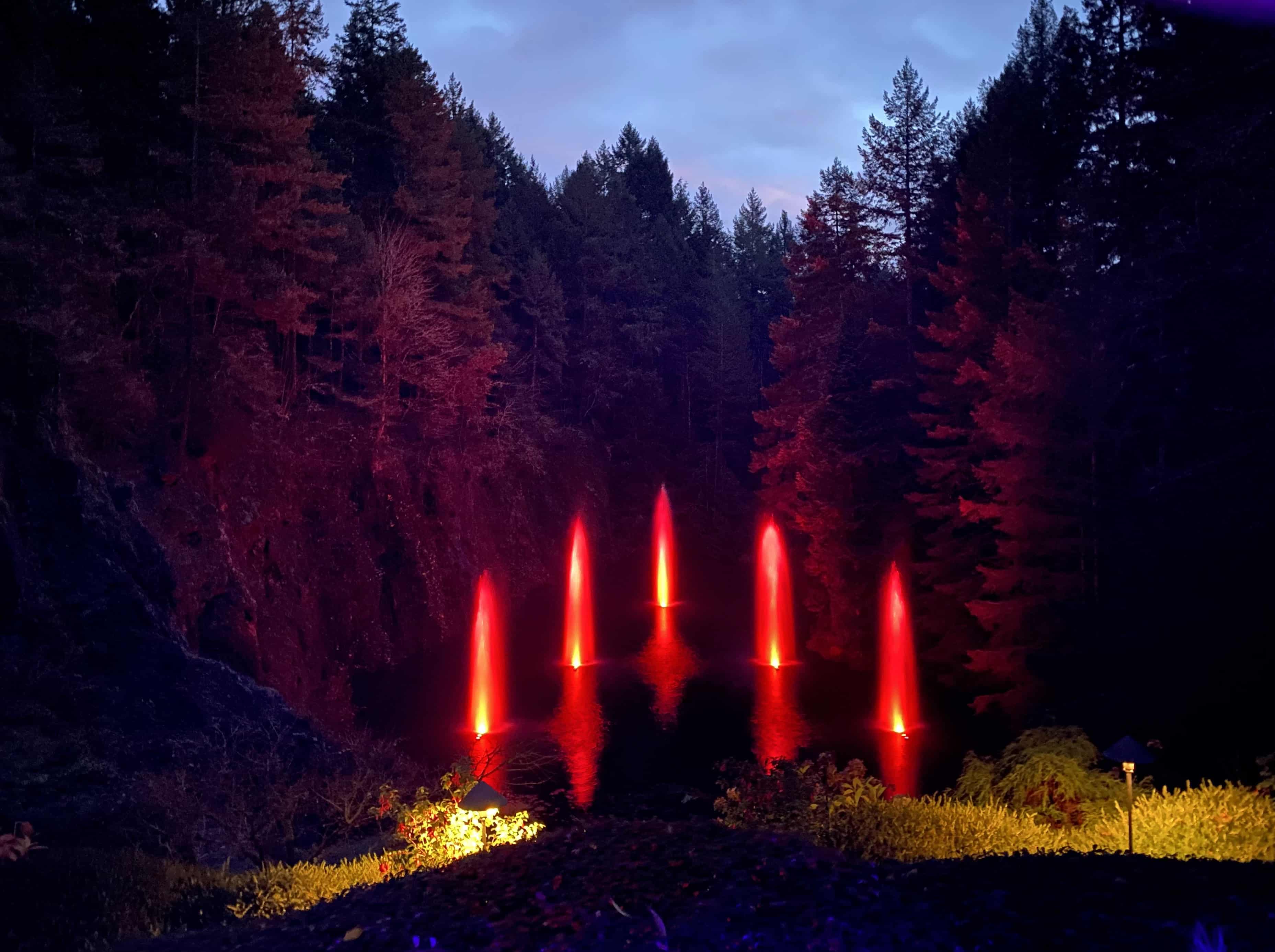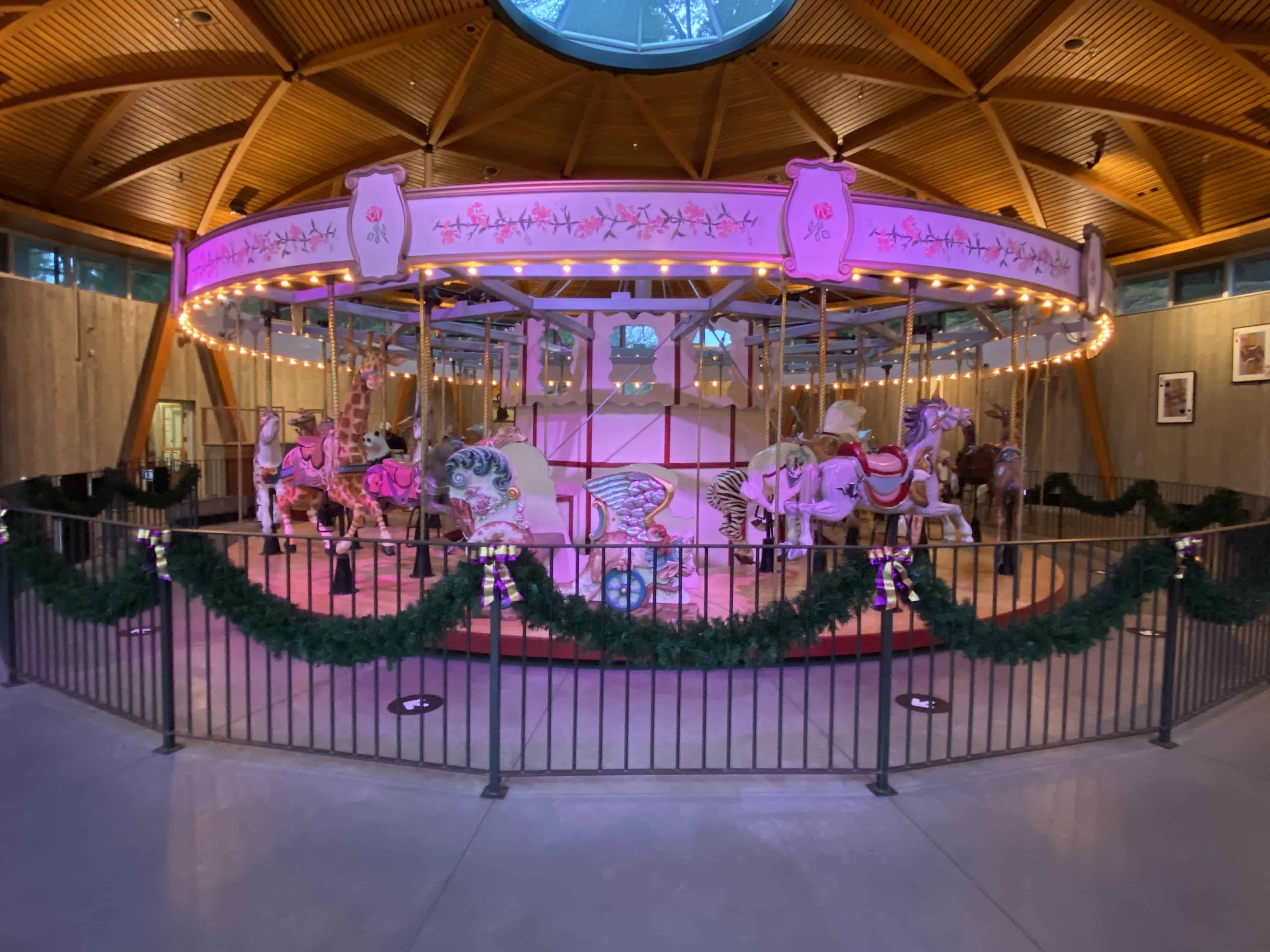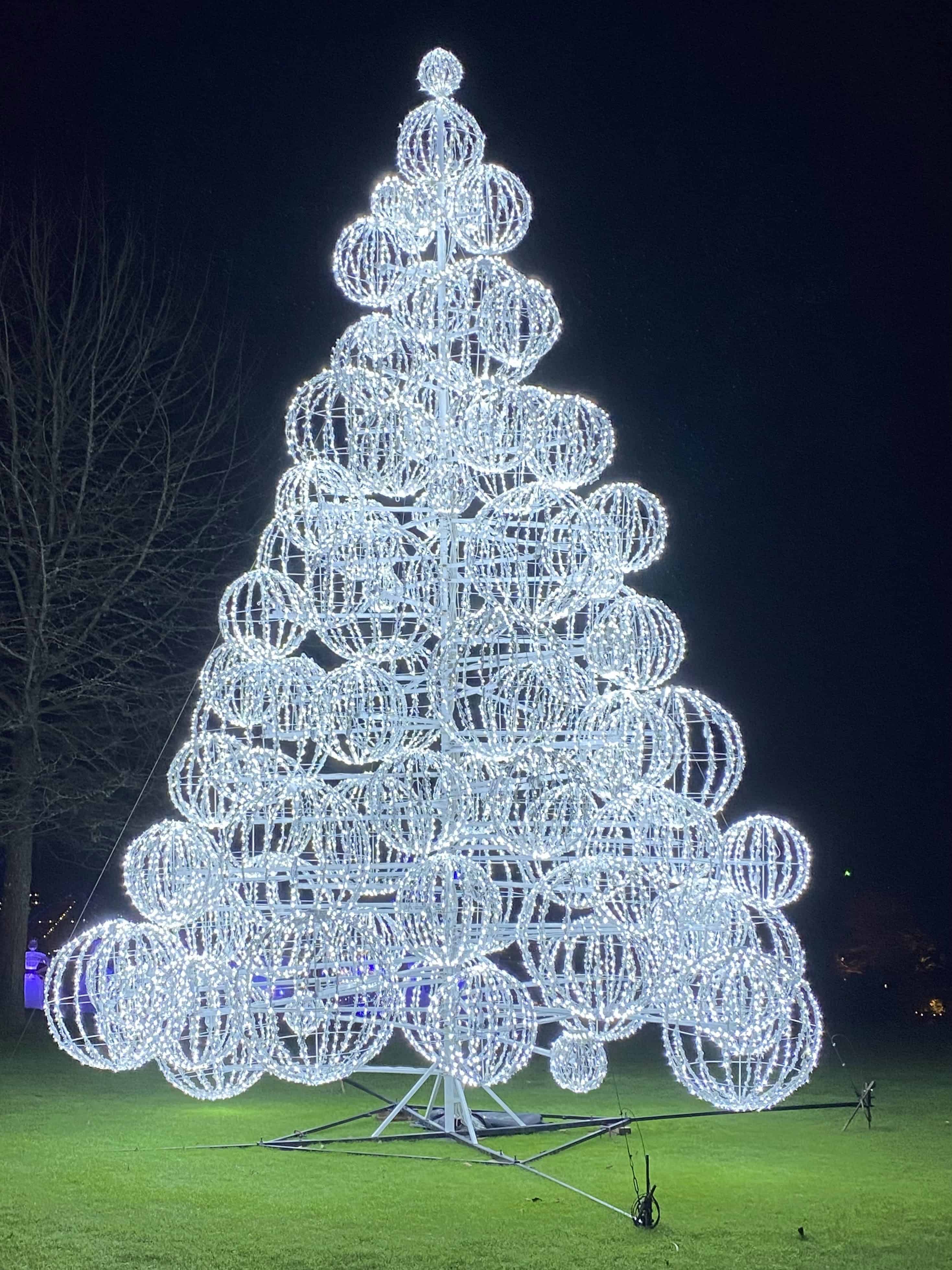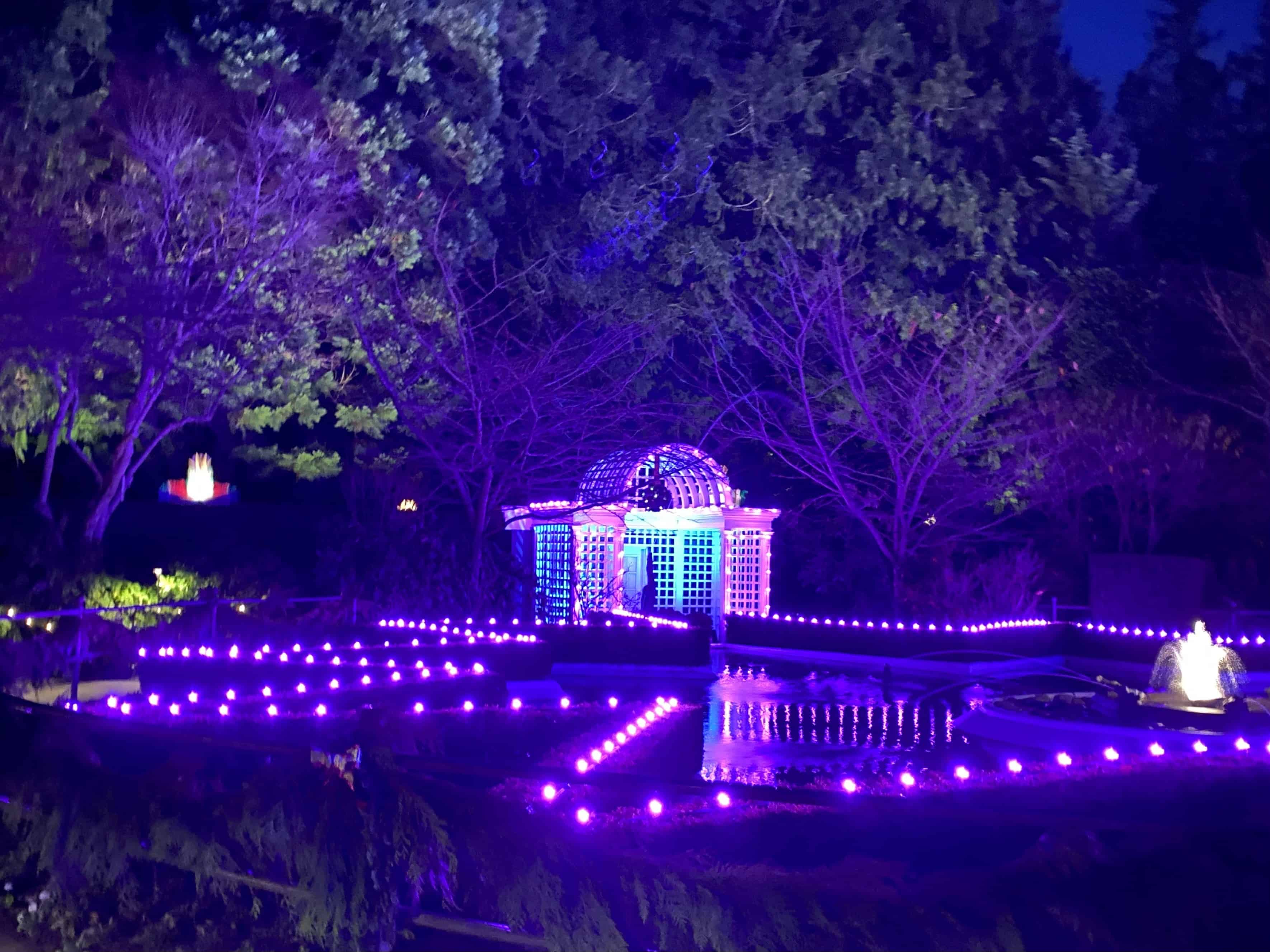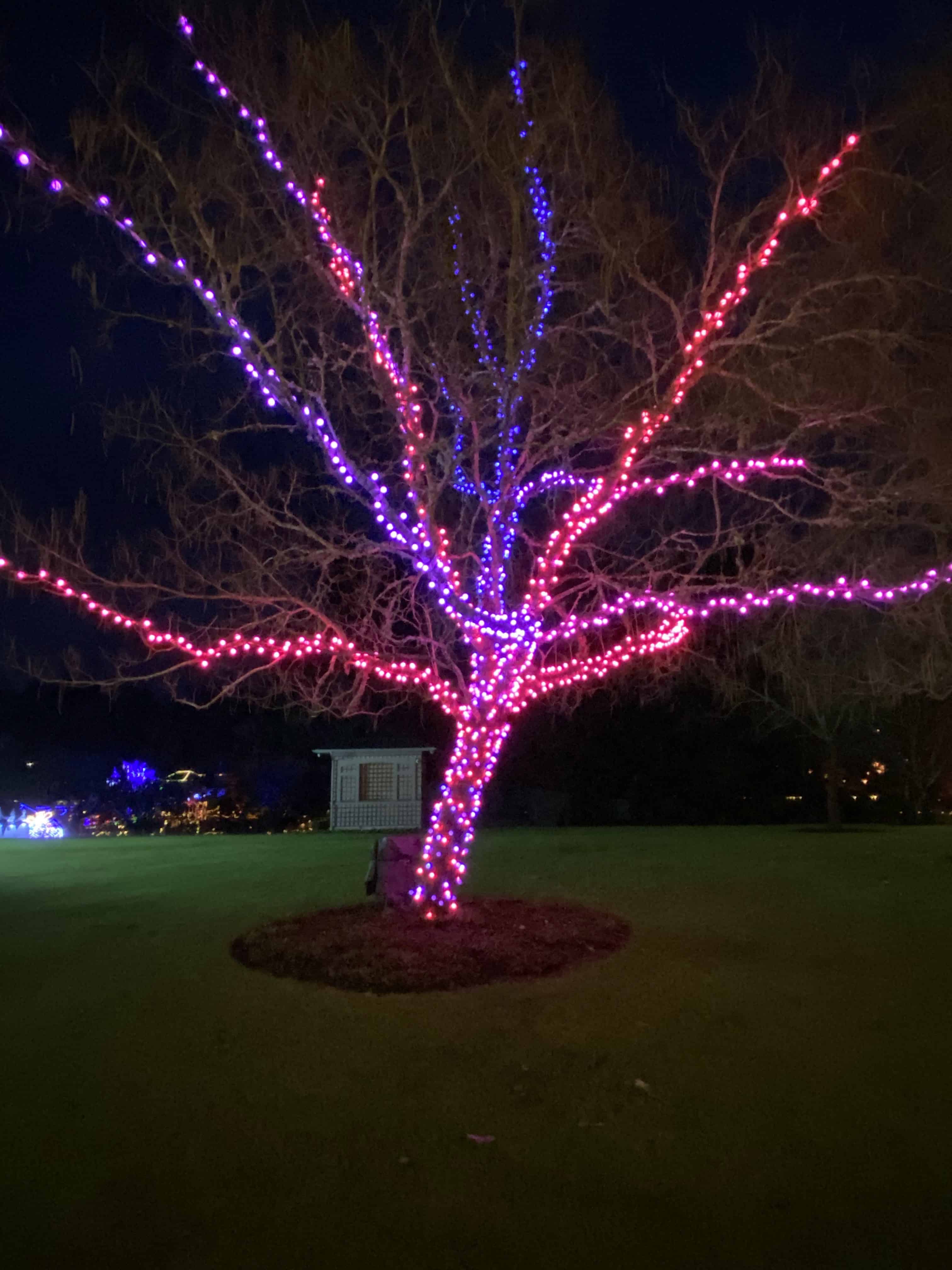 We want to give you fair warning about your visit to the Butchart Gardens Victoria at Christmas time. This experience will leave you wanting more, and you may find yourself planning your next visit just as you're finally seeing the twelve drummers drumming!
Returning downtown, we enjoyed a meal at one of our favorite restaurants, Milestones. You will find more information on Victoria and area restaurants by clicking here.
There is no doubt in our minds this experience will put you into the holiday spirit! It is memorable and a must to be shared with family and friends.