Lochside Regional Trail is a 29 kilometre multi-use trail on Vancouver Island. It goes from the Switch Bridge in Saanich to Swartz Bay Ferry Terminal.
The trail opened in 2001 and is a former railway. Therefore it has very gentle grades (no steep hills.)
The uses of Lochside Trail
Lochside is utilized by cyclists, pedestrians, and horseback riders in the rural areas. Some people use the trail for their daily activities going to and from work. Others use it simply for pleasure strolls or biking. Because it is so beautiful and serene, the trail makes for an easy outing for most anyone.
Some sections of the Lochside Trail are paved while others are an off-road experience. There are areas on this trail where you must share paved or gravel public roads with motor or farm vehicles.
For trail etiquette and safety, please refer to our post on the Galloping Goose Regional Trail.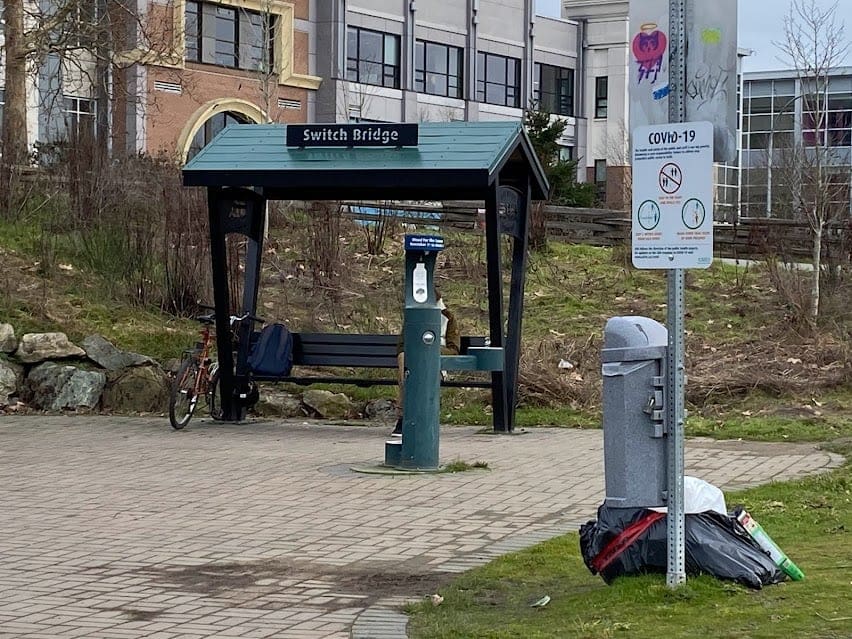 Where to find Lochside Regional Trail
Your journey on Lochside Trail begins either at the Switch Bridge or at Swartz Bay Ferry Terminal or the many access points along the trail. This will depend on which direction you're travelling. The Switch Bridge is accessible from the Galloping Goose Regional Trail. However, if you're coming from the city streets, you can enter just off Carey Road and Ravine Way (by Uptown Shopping Centre).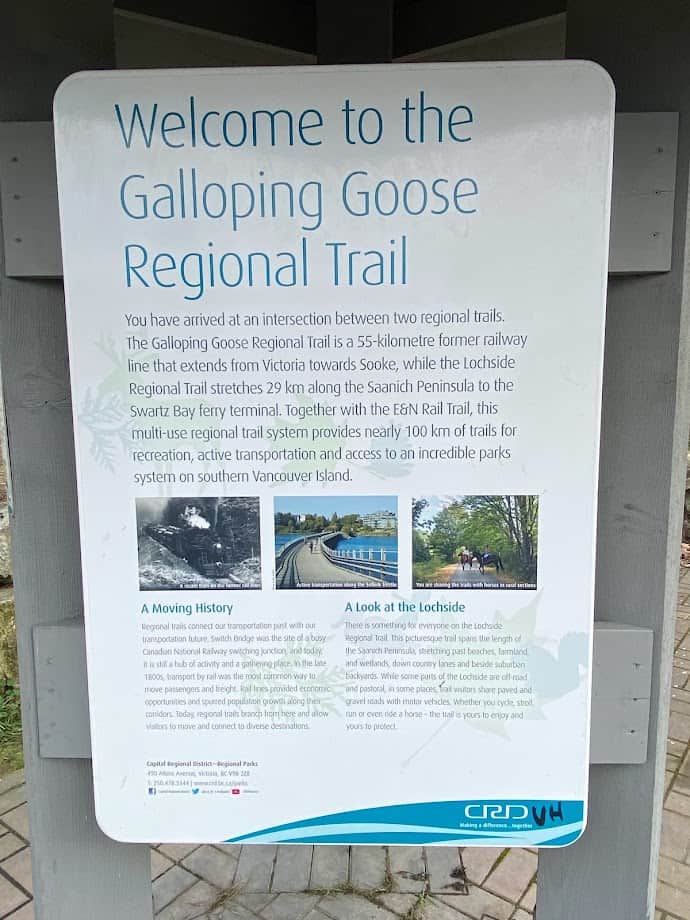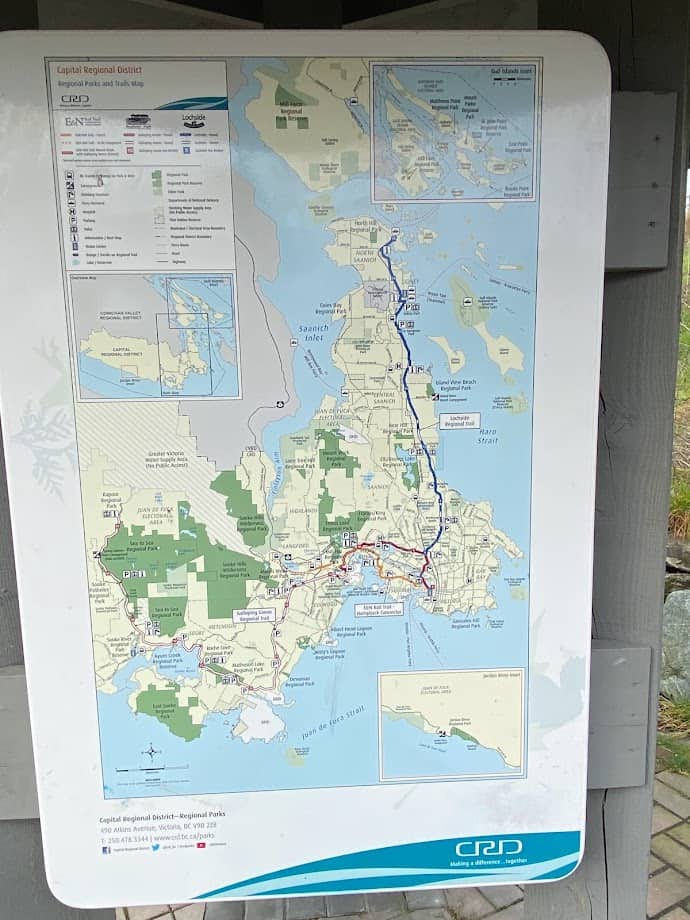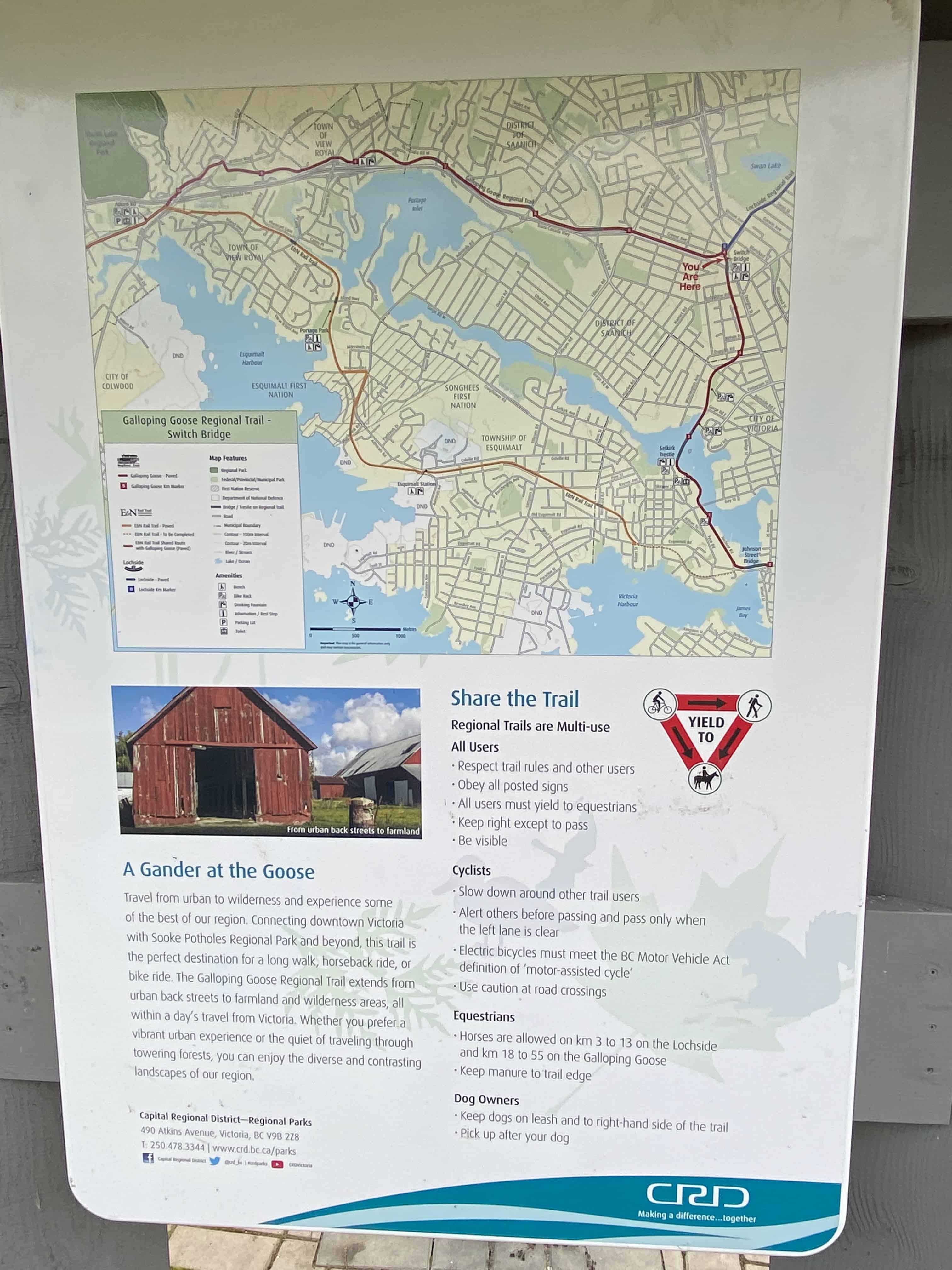 Although you will see there are maps at the Switch Bridge, we find the map from the CRD Website to be very useful. It notes all three regional trails, E&N Rail Trail, Galloping Goose Regional Trail and Lochside Regional Trail.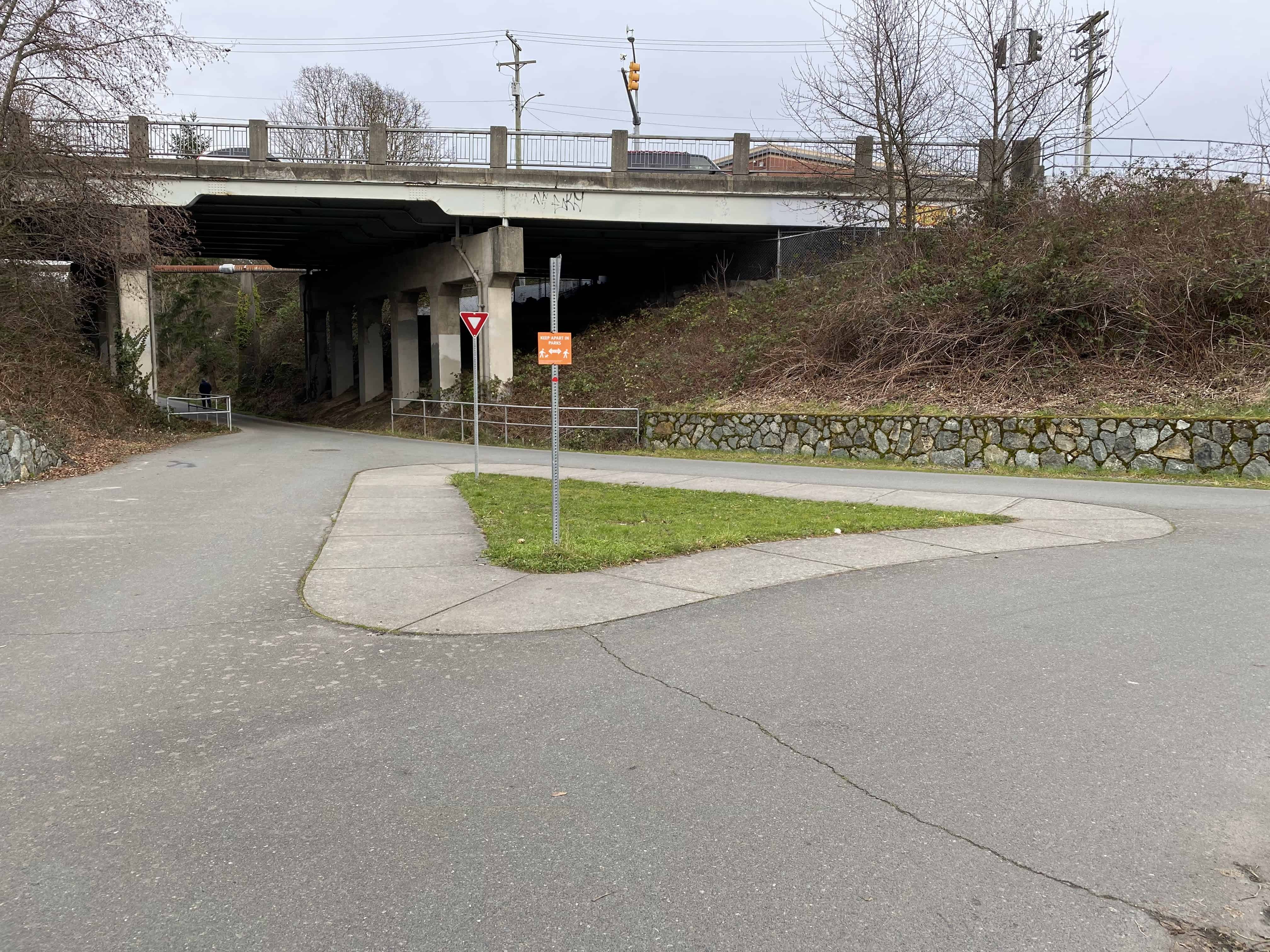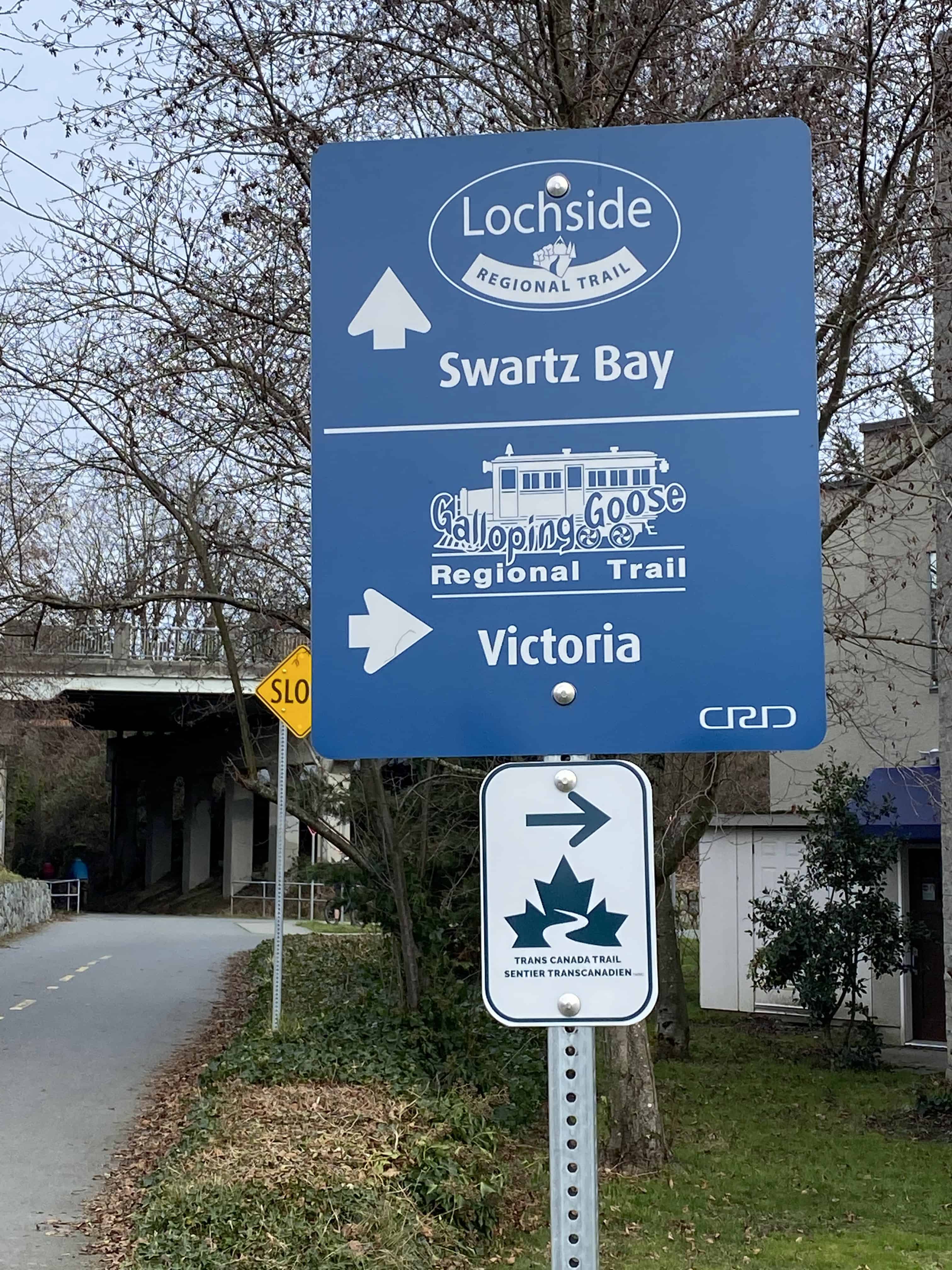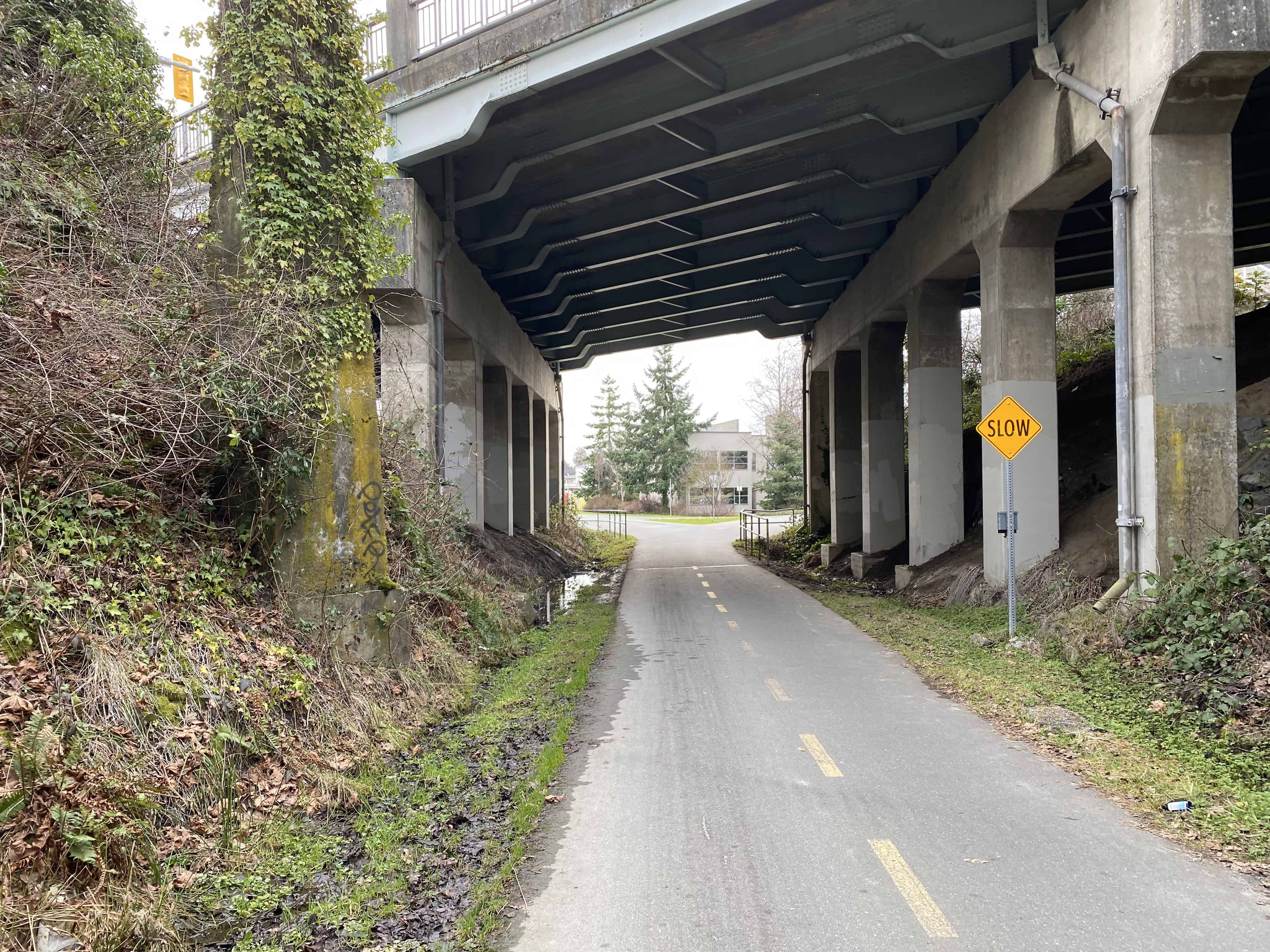 You will enjoy the bridges along the Lochside trail, notably Swan Lake and Brett Trestles and Blenkinsop Bridge.
Planning your journey
If you are planning a journey on the Lochside Regional Trail, you may wish to begin by visiting the CRD website for suggestions on day trips you may enjoy.
Cycling to the ferry and heading over to Tsawwassen will require additional planning to travel from the Ferry and into Vancouver. The Massey Tunnel bike shuttle comes to mind, but there's likely more research you'll want to do depending where your destination is.