Best Things to Do-Autumn in Victoria, BC
Are you looking for things to do in the autumn in Victoria British Columbia Canada and nearby? As locals, we are happy to help you find fun activities and the best places to visit in the Autumn or Fall Season in Victoria BC. We enjoy watching the leaves change colour before they fall to the ground. It may not be as brightly coloured a show as other parts of the country, but we find watching the colours change as the season progresses enjoyable on our walks through the neighbourhood and beyond.
In Victoria, it's important that leaves (as much as possible) are gathered up and removed from the ground. Otherwise, when it rains the leaves turn to mush, and become slippery underfoot. Check below for some awesome autumn places to visit in Victoria BC.
What is the weather like in Fall or Autumn in Victoria BC?
In the fall, approximately September to November, it begins to cool in Victoria. Unlike other parts of Canada though, autumn does last a bit longer, and we can enjoy the season. The climate in Victoria in the fall season is mild, so one is able to get outside to walk and cycle often. The average day time temperature ranges from 17 celsius in September down to 9 celsius by November (63 to 48 Fahrenheit). Evening temperatures average 10 celsius in September down to 5 celsius by November (50 to 41 Fahrenheit).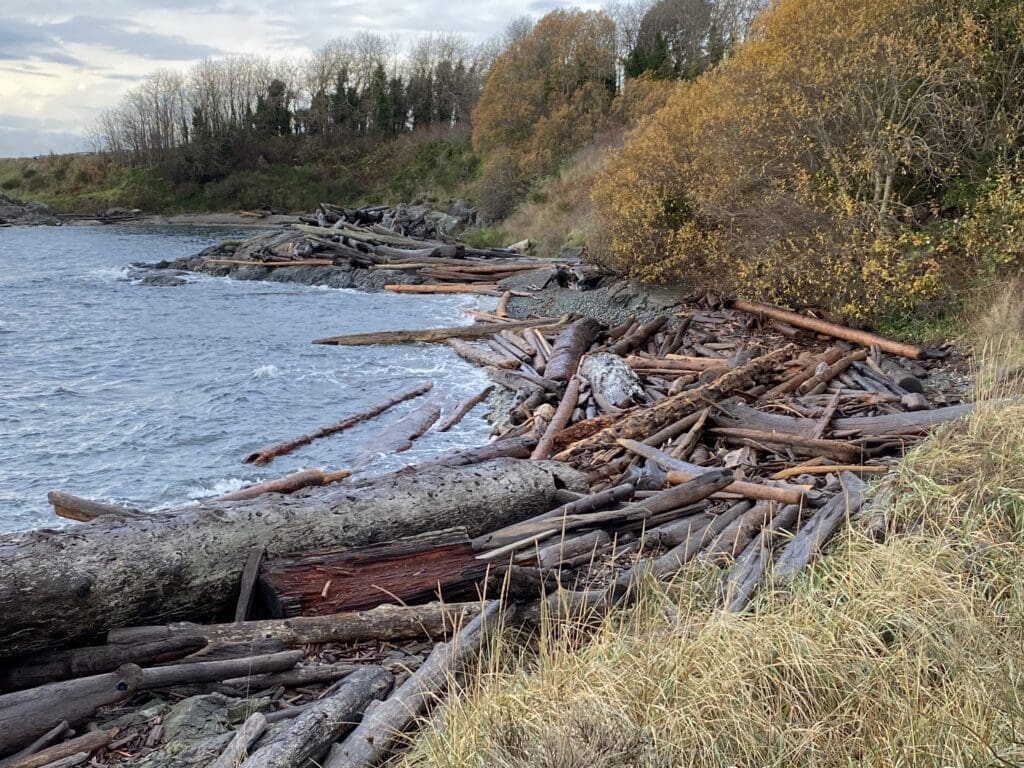 If you choose to visit Victoria in the autumn you are likely to have a less busy atmosphere around you. Outside patios will begin to close but with so many great restaurants, you will always find space and a wonderfully warm atmosphere inside.
You may also wish to visit our Victoria Travel Tips menu for more ideas on things to do and see in Victoria BC.
Are you looking for things to do while visiting Victoria BC? You've come to the right place! We've put together a selection of things to do based on some of our favorite places to visit in Victoria. We are lucky to call greater…