Best Things to Do in Victoria BC with Kids
Are you looking for the best things to do in Victoria, BC with kids? If you're looking for family friendly activities and ideas to keep your kids entertained while visiting Victoria, you've come to the right place! In addition to Victoria being a city inhabited by many retirees, whose grandchildren come to visit, it's also a place where many young adults reside and raise their own families.
Perhaps you're arriving in Victoria via cruise ship at Ogden Point, the Clipper from Seattle, or the Coho from Port Angeles. These modes of transportation will put you central to most of the sights you'll want to partake in, or easy access to those you'll need to travel to in Brentwood Bay, Saanich or Esquimalt.
Watch the marine life
This is one of our favourite things to do when our granddaughter comes for a visit, no matter what the season. In fact, we usually do this daily. We stroll along the harbour on the Westsong Walkway. We've seen otters, seals, orca whales (yes in the harbour!), birds and of course fish swimming close to the water's edge.
*Disclosure: This article contains affiliate links. If you make a purchase after clicking one of these links, we earn a small commission at no extra cost to you. For full details/ disclosure please click here.
Take a harbour ferry tour
There are many harbour ferry tours to choose from. Visit Victoria Harbour Ferry website for more details and cost. Our favourite tour is the Gorge Tour. If you have time, plan this tour around tide charts. Review our Reversing rapids in tillicum narrows post for more details. You won't regret the extra time and effort in planning the tour to coincide with the Reversing Rapids, if possible.
Note: While the harbour ferries operate year round, there are reduced hours outside of the peak months (April-October).
If you're coming off a cruise ship or another ferry (Coho or Clipper), you may wonder if a harbour ferry/getting on another boat is a worthwhile activity. In our opinion, the harbour ferries offer a unique perspective of the city of Victoria you won't be able to experience any other way.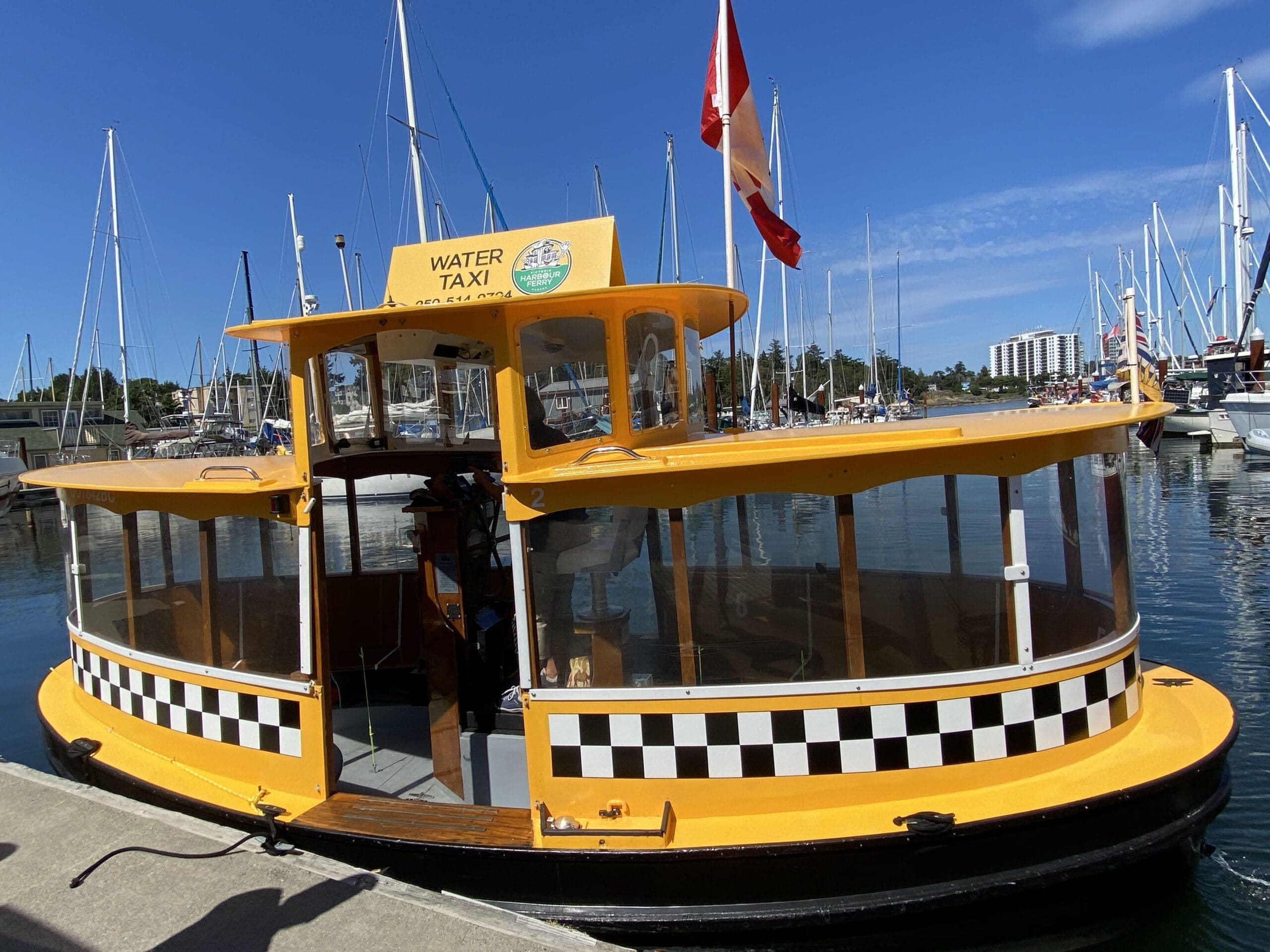 Water Taxi Ballet
The Water Ballet has been charming residents and visitors alike for many years. The Ballet operates during April – October only. Check the website for an update on dates and times for 2023, not yet available.
Take a Whale Watching Tour
A Whale Watching Tour is one of the most popular activities for visitors to Victoria. There are many options available to you, depending on what type of boat or tour you would like. Does the size of the boat matter to you? If so, you'll want to ensure you plan accordingly.
Some tours are longer, some are shorter. This is a highly rated tour for whale watching.
Remember to dress warmly. If you have a toque or tight fitting hat, that would also be good, as it can get windy on the boats as they join the open ocean.
Miniature World
Visiting Miniature World is a unique experience for the little ones, as well as for the adults. There are so many displays with a lot of variety. You will most likely choose a favourite display as you wander through.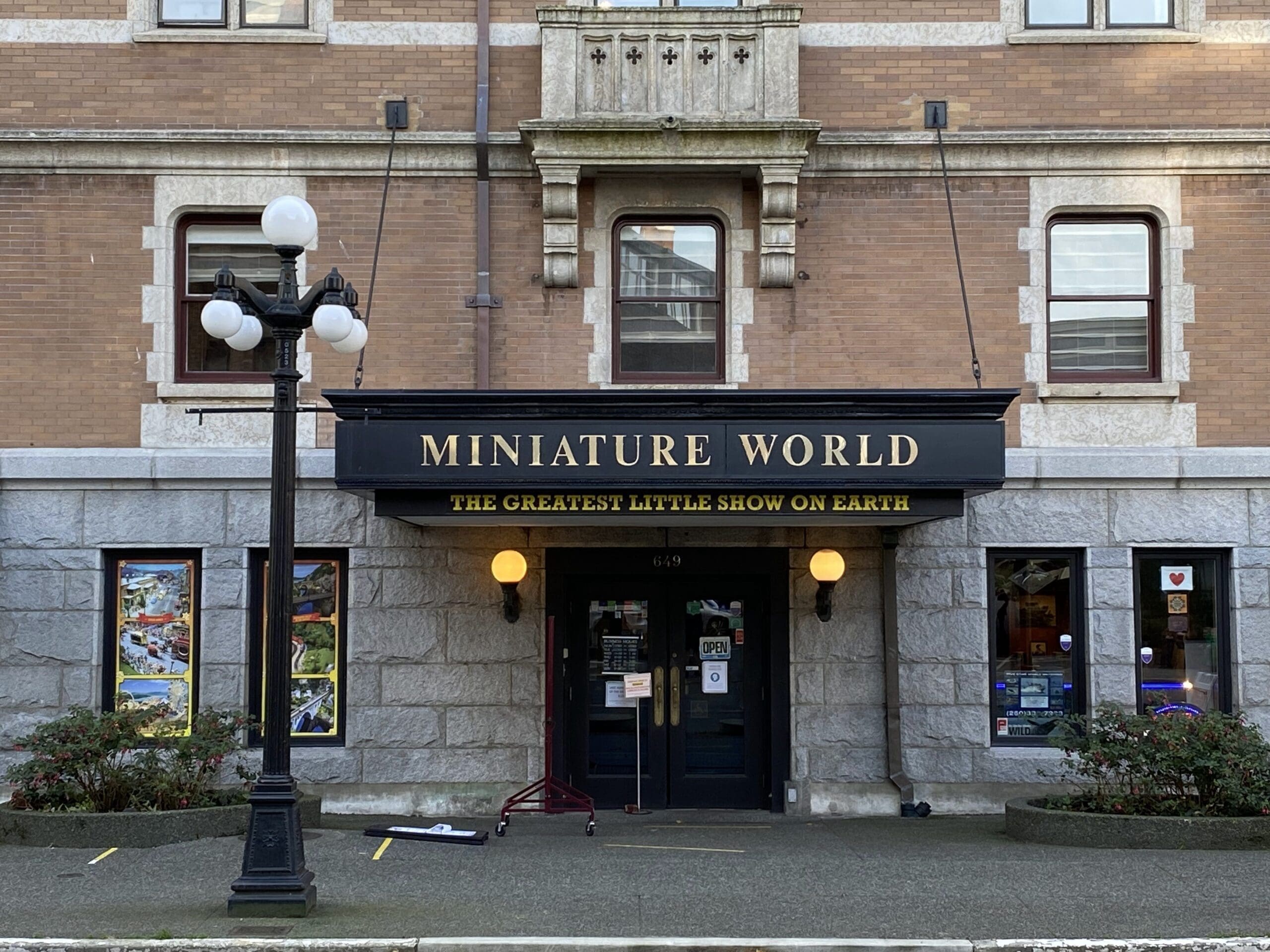 Visit Munro's Books
Munro's Books is one of our favourite places to go. There's a children's section at the back of the store and extremely knowledgeable and helpful staff to assist you in finding that perfect book for your child's downtime on vacation. Our granddaughter loves to take her recently purchased graphic novels on our bus journeys, as it helps to pass the time and prevents her from getting bored.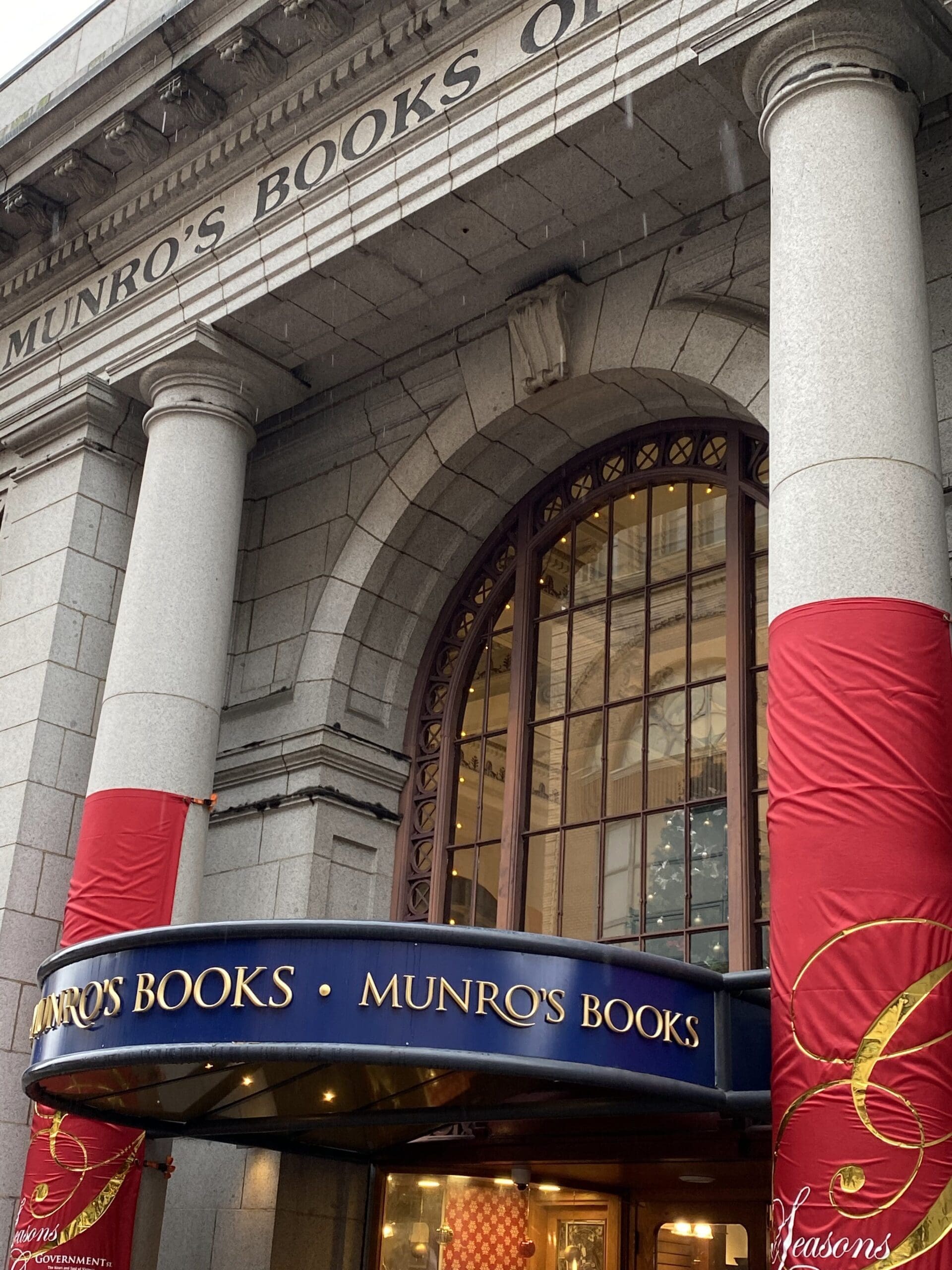 Oh, and when you first enter Munro's, don't forget to look up!
Take a double decker bus
BC Transit operates some double decker busses on their most popular routes at some times of the day. If you can get on the top level (stairs), you will have a much better view of the city, especially on those longer rides; ie: if you're going out to the Butchart Gardens, Swartz Bay Ferry Terminal, or Butterfly Gardens, for example.
For more information, contact BC transit directly.
Visit Rogers Chocolates
Rogers Chocolates is the place to go if you love chocolate, and there is something for every chocolate lover here. We often find this is something our guests end up taking home as souvenirs, as Rogers Chocolates began in Victoria, BC in 1885. It's a must stop and the kids are sure to love the variety of treats here to choose from.
Royal BC Museum
The museum is a place to go and see displays you wouldn't ordinarily see. Whether you choose the Royal BC Museum as something you will take your kids to see while you're in Victoria may depend in large part on their interests and whether there are exhibits to engage them based on those interests. This museum can be an awesome way to have fun learning new things. Check the website before going to see if there's a fit for your family.
Watch a show at IMAX
The IMAX Theatre always has something for the kids to watch, sometimes in 3D. This is a great escape from the outdoors if desired, for whatever reason. Check IMAX Victoria for upcoming showtimes and cost. Note; you can combine a museum pass with IMAX if you choose.
Beacon Hill Children's Farm and the Goat Parade
Beacon Hill Children's Farm is, without a doubt is one our granddaughter's favourite outings. It's open from Spring to Fall, and if you're going to see the goat parade, make sure you check their website prior to going as the parade happens only at certain times of the day and certain times of the year. You will likely find this to be one of the best kids activities in Victoria, BC.
Beacon Hill Park
Combined with seeing Beacon Hill Children's Farm, the Goat Parade, and a meal + Ice Cream at Beacon Drive In, you will probably find this will take a few hours. How long you decide to spend at Beacon Hill Park is entirely up to you. There's a lot to do here, or as little as you want, depending on the energy level of your group. The playground is a favourite activity after the farm, as is watching the ducks and peacocks. Go up to Beacon Hill point (to get great views across Dallas Road).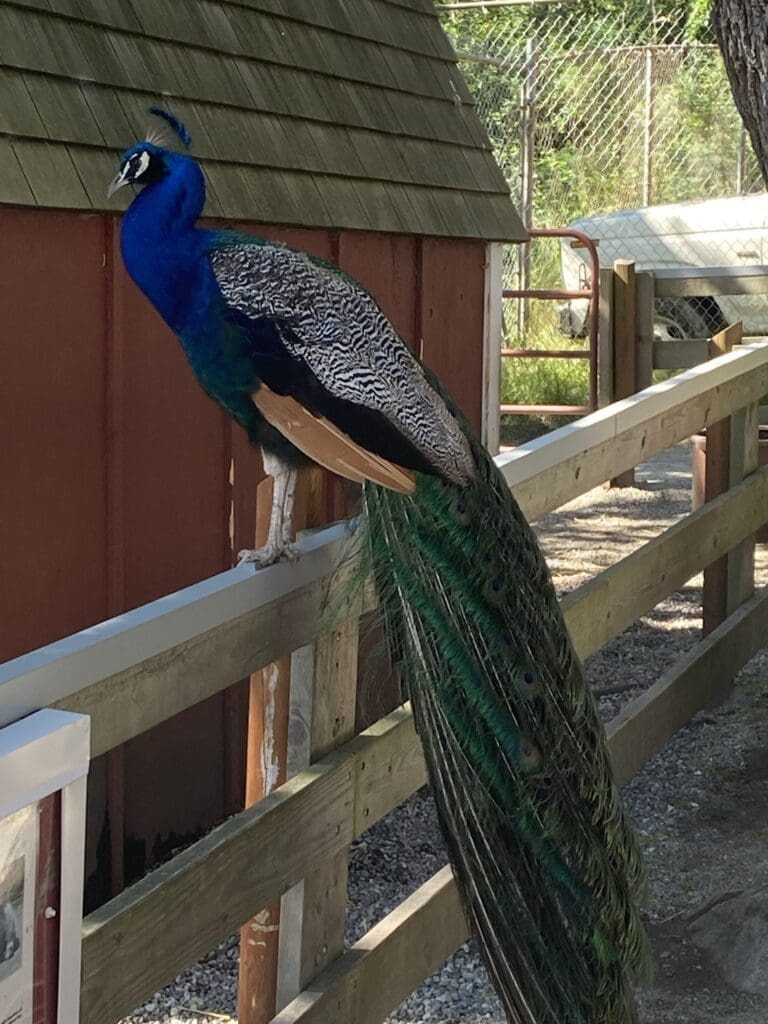 Beacon Drive In
There's no better way to end your visit to Beacon Hill Children's Farm and Beacon Hill Park, than by stopping by Beacon Drive In for a casual meal and ice cream. There's lots of variety here, and the environment is pleasant and food is delicious.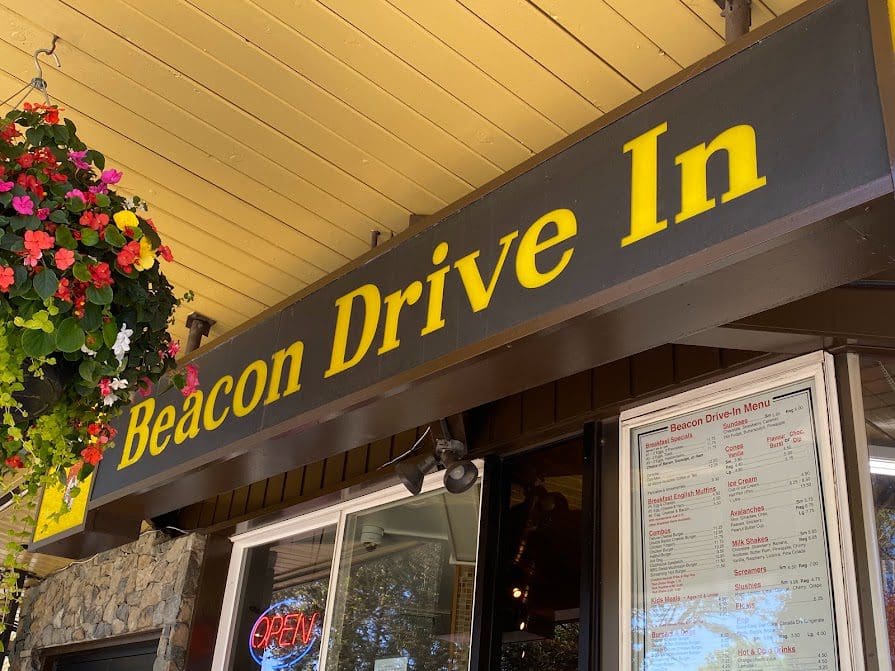 Look for the Seven Signs of the Lekwungen
This can be a fun activity for the kids while you're out sightseeing. The Seven signs of the Lekwungen are various markers placed at historically significant locations for the Lekwungen peoples. All locations are listed here for ease of reference.
Interactivity Board Games Cafe
Interactivity Board Games is a great place to meet friends, or have a fun few hours as a family engaged in your favourite board game or perhaps learning a new board game together. This might be good activity to keep in mind if it's raining in Victoria, which it does from time to time, or even just a way to wind down from the busy sight-seeing of your day. Check their website for hours and days of operation.
Cycle or walk on the Galloping Goose Trail
The Galloping Goose Trail is extensive, and meets up with the E&N Rail Trail and the Lochside Trail. If you're a family who loves to cycle, this is an activity for you. Even if you don't choose to cycle, you can still walk parts of the Galloping Goose Trail.
You may choose to go as far as the Great Canada Trail marker (Transcanada Trail), one of the 86 markers throughout Canada, and one of 22 markers in the West.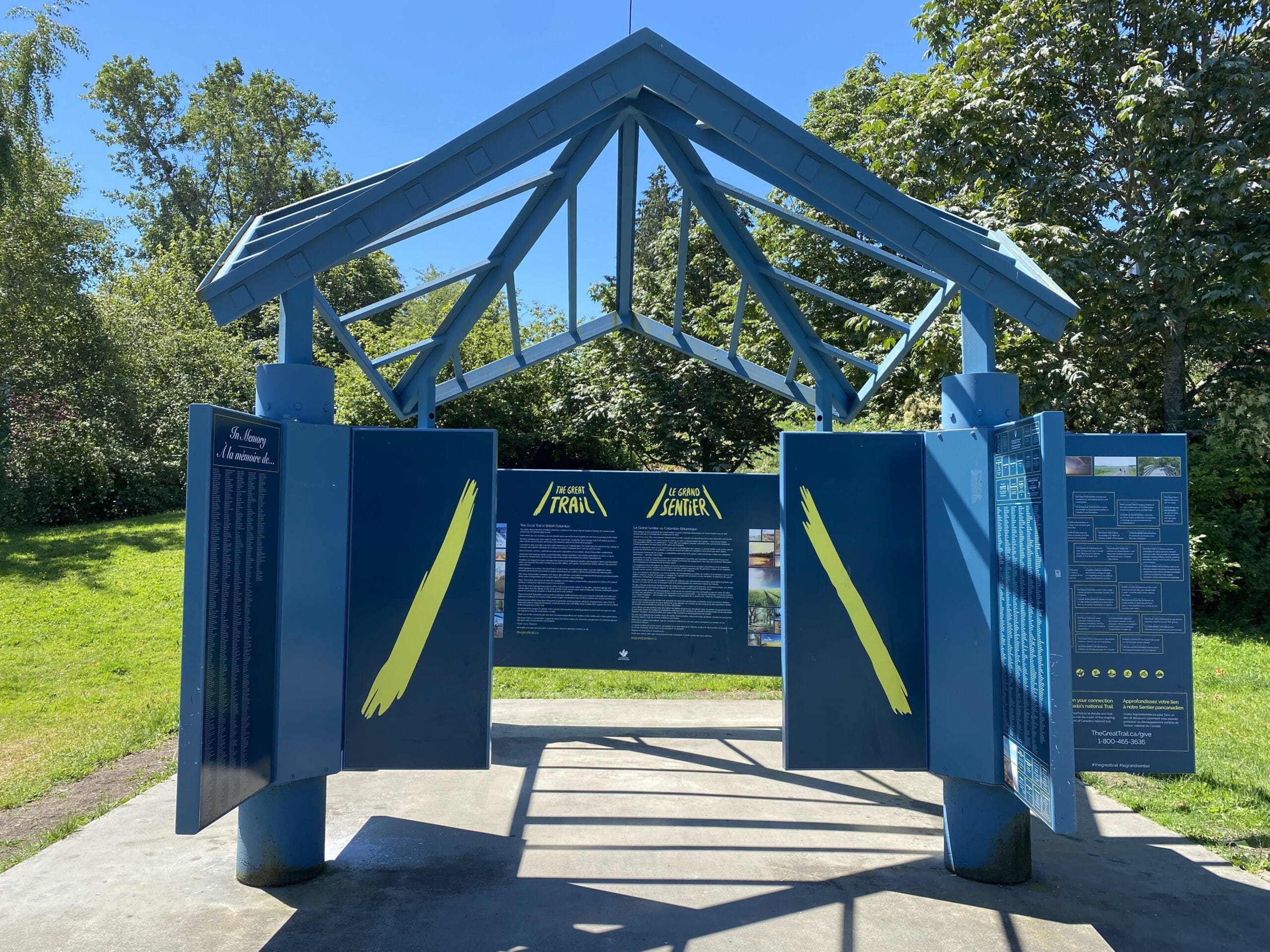 Have you walked or cycled across a trestle bridge before? If not, you may want to go as far as Selkirk Trestle. From the Selkirk Trestle, you will enjoy views looking either direction of the Gorge waterway.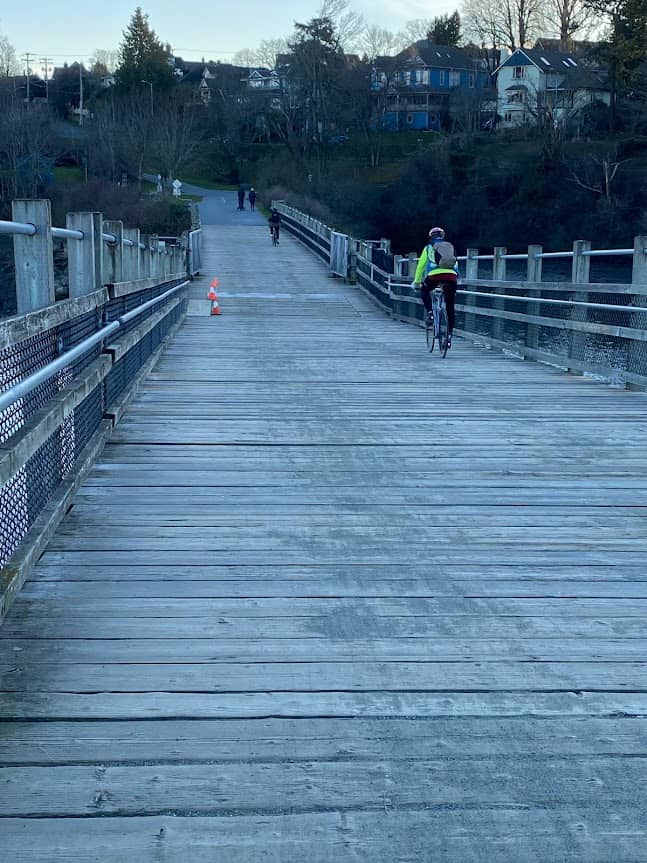 Cross the Johnson Street Bridge at sunset
If your child is anything like our granddaughter, taking spectacular views of the city and the sky at sunset may become something they want to do. There's something magical about being atop the Johnson Street Bridge, looking out over the water harbour towards downtown. Or capture the sunset, if you're lucky amidst the beautifully changing sky as the sun sets.
The Johnson Street Bridge has another draw as well; it's a lift bridge. If you're lucky with your timing, you may be able to see the bridge rise and go back down. For the kids, this may be something they've not experienced before.
Quazar's Arcade
A classic arcade experience (think 1980s), going to Quazar's Arcade may be a kick for your kids as well as for you. Where else can you find the classics like Ms. Pacman or Frogger? Note: The games are on rotation, so check for current games on the website before you go.
Craigdarroch Castle
Who doesn't want to see a castle while on vacation? Craigdarroch Castle was the former home of the Dunsmuirs, then became a military hospital after that. Finally after significant restoration efforts, it is the castle you see today. This will take you back through time, and will give you a sense of how the Dunsmuirs lived. Worth a visit with your family.
Note: there are rules on what you bring in with you, and you're best to leave your bags and backpacks at the hotel, or in your locked vehicle. Check the website for further details and operating times.
Parliament Tour
The Legislative Assembly in Victoria is where parliamentary business is conducted. Victoria is the capital city of British Columbia, so this is home to the Legislative Assembly of the province.
Public guided tours are free. There are designated times for the tours, which will change according to the season. You can also take self-guided tours, but we think it's worth it to take the guided tour first.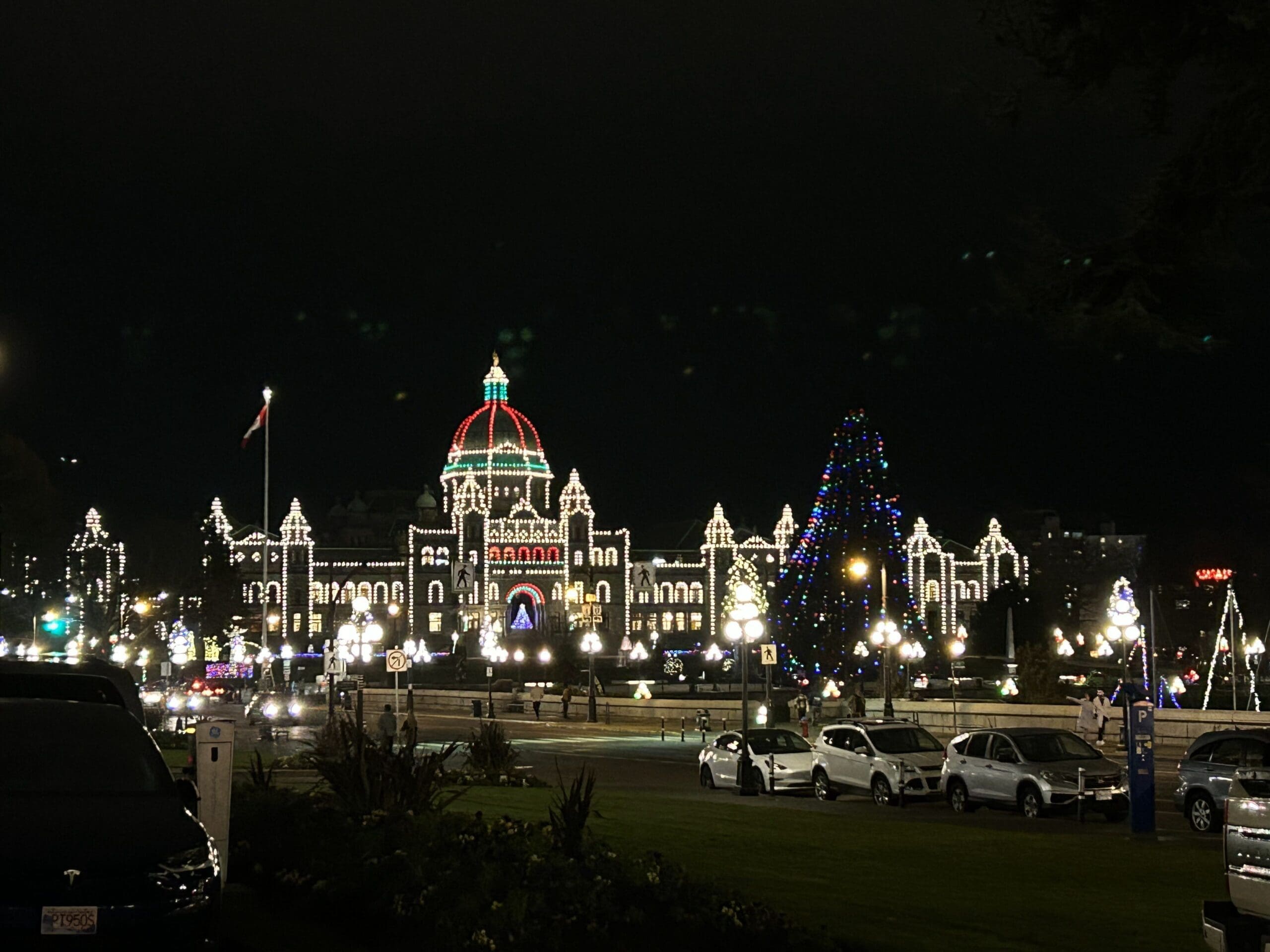 In addition, if you're visiting in the summer, you may be treated to the Parliamentary Players, making the experience more memorable, especially for the kids.
Walk the Breakwater at Ogden Point
Walking out to the Breakwater can be an excellent way to spend a couple of hours. Getting fresh air, watching for marine wildlife, and seeing the incredible views at the end of the breakwater make this a popular family activity. If you have arrived by cruise ship you can get a unique perspective of your ship from the end of the breakwater. Plus a great photo op!
In order to truly appreciate the artwork on the Unity Wall developed and completed in 2009 you will should also go down the staircase into the parking lot of the cruise ship terminal. From there, you will get a better view.
Victoria Bug Zoo
This activity is fun for the kids. Even if they don't choose to touch or hold the bugs and insects themselves, they will most certainly watch intently as others do. When we were at the Victoria Bug Zoo, the adults were allowed to hold the tarantula. My adult daughter was definitely up for this. Me, not so much. I did enjoy watching her hold the spider though.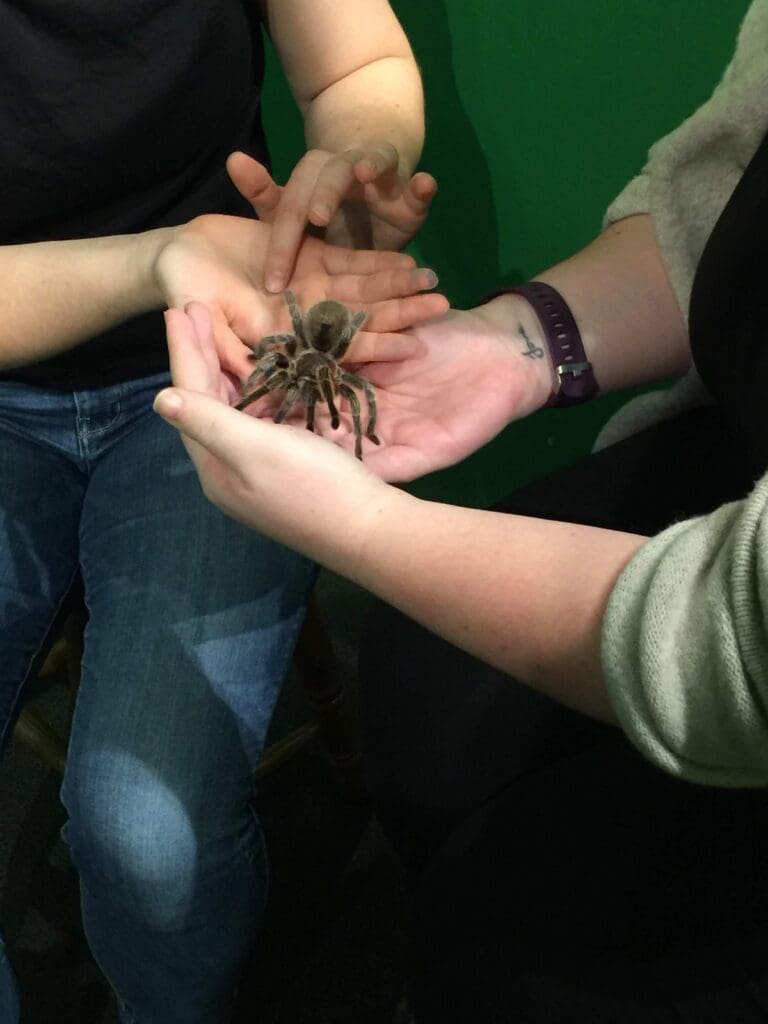 Watch the Harbour Seaplanes take off and land
This is an awesome activity for the kids. Strolling along the Westsong Walkway, you'll have plenty of opportunity to see and hear the seaplanes take off and land. Spotting the seaplanes coming in may become a fun challenge for the kids. If you feel like splurging, you could also take a Victoria Panoramic Seaplane tour while visiting.
Fan Tan Alley
This is a very hot spot for people to take selfies. Don't just take a selfie and move on though. Fan Tan alley is the narrowest commercial street in North America. Once an area of gambling and other illicit activities in the early 1900s, the whole area is now filled with charming shops, restaurants, and apartments. Fan Tan Alley is named from the Chinese Card game "Fan Tan", and it's an important part of Victoria's history.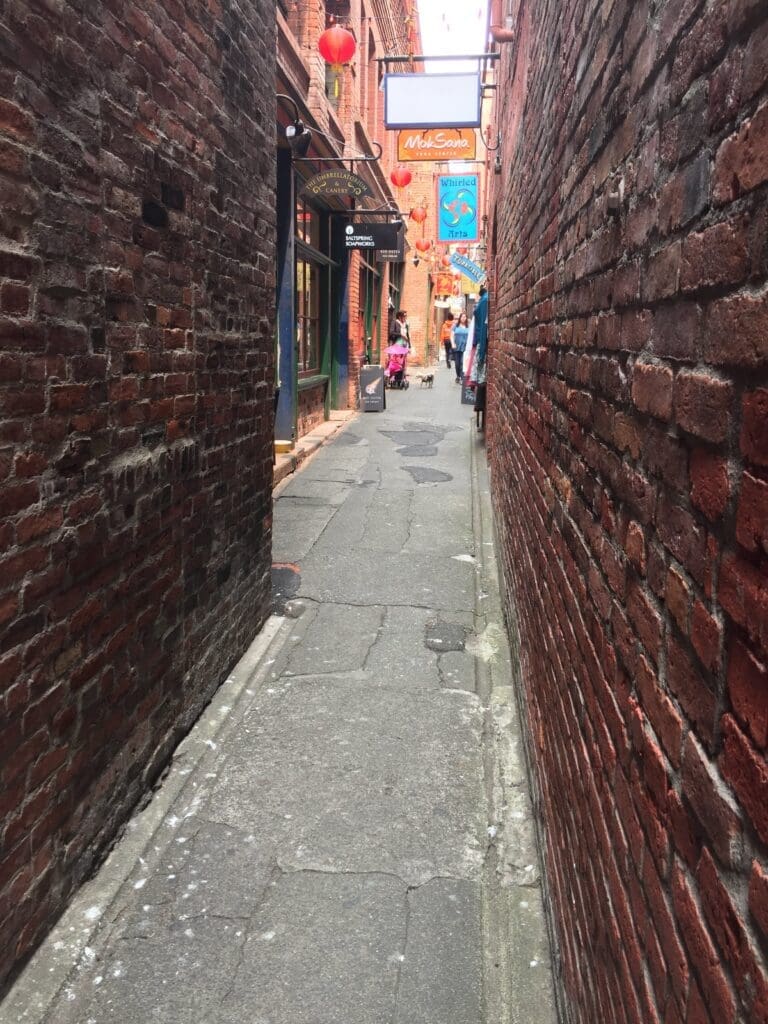 Esquimalt Adventure and Water Park
If you want to get out of downtown for awhile, the Esquimalt Adventure Park may be a fun place for your kids to just play. This park is open from dawn to dusk, and from May-September (weather permitting), the water features are also available. Bring a bathing suit, towel and a change of clothes, as the kids will get soaked. This park is easily accessible by the #15 bus which travels straight down Esquimalt Road from downtown Victoria.
Victoria Butterfly Gardens
Victoria Butterfly Gardens is a gem, often missed due to its proximity to the Butchart Gardens. It's well worth the trip to Brentwood Bay, and could easily be combined in your day trip to the Butchart Gardens. You're definitely going to want to get an early start though, as there's a lot to see here beyond Butterflies. Check the website for dates and times of operation.
Butchart Gardens
The Butchart Gardens is fun to visit any time of the year. We have an annual pass so go fairly often. The Magic of Christmas, or 12 Days of Christmas display at the Butchart Gardens is a must if you're visiting Victoria around Christmas time. The kids will love all the lights. No matter when you go, your kids will also enjoy the carousel.
Enjoy High Tea
A Victoria tradition, there are several places in Victoria where you can include your family in this fun activity. Partaking in High Tea or afternnoon tea is, without a doubt, an activity to be shared with friends and family. Many establishments offer menus specifically designed for children.
Have a meal out at one of many restaurants
This was added at the request of our granddaughter. Checking out the many fine restaurants in the Victoria area is amongst her favourite things to do while in Victoria.
Festivals
There are over 100 annual festivals in Victoria. Check the Victoria Tourism site for any upcoming festivals for the dates you plan to be visiting. And definitely check back often as the tourism site is updated often.
Return to our Victoria Travel Tips Menu for more awesome ideas and everything Victoria BC!